We recently hosted a Weaving Workshop using our scrap fabric with Joslyn Villalpando, founder of J.Villa Workshop. We talked to Joslyn about her practice, and how her love for teaching translated into hosting events, and what's next for J.Villa Workshop.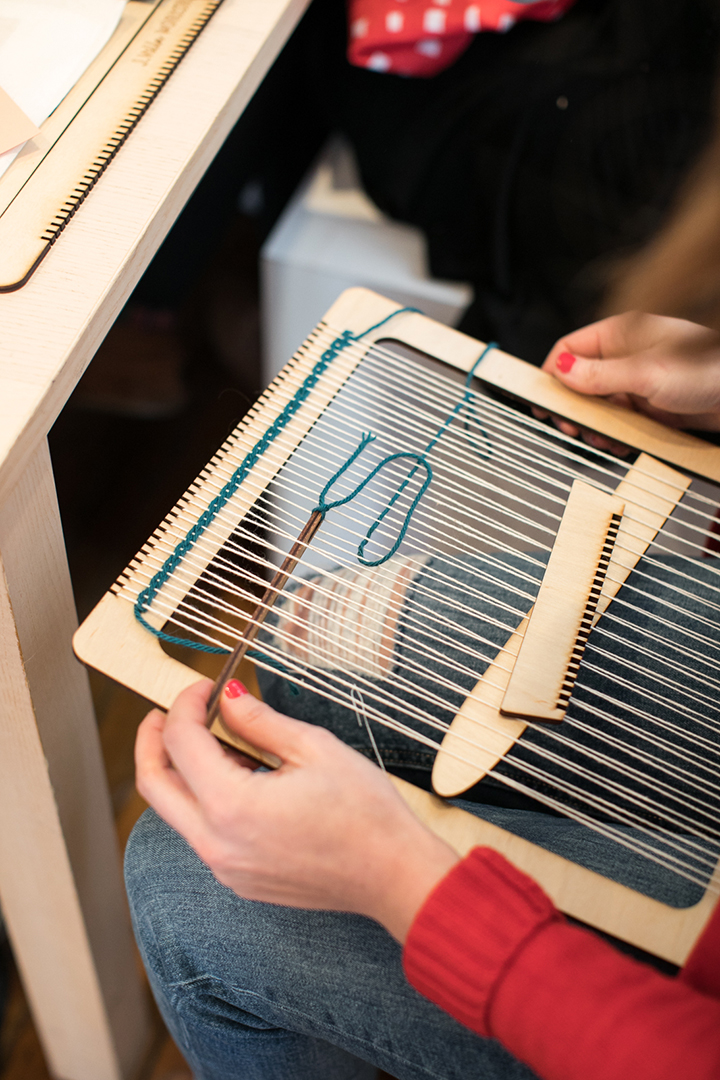 1. How long have you been teaching as J.Villa Workshop and how did it begin?
While teaching art for Chicago Public Schools, I was working on my thesis at the School of The Art Institute Chicago around creating community with craft and fiber art. After a long day of teaching and writing paper after paper for grad school, I was craving two things: time with friends and making art again, so I started hosting craft gatherings in my little Chicago condo with my friends. Each gathering, usually around a holiday, was paired with a cocktail and treat.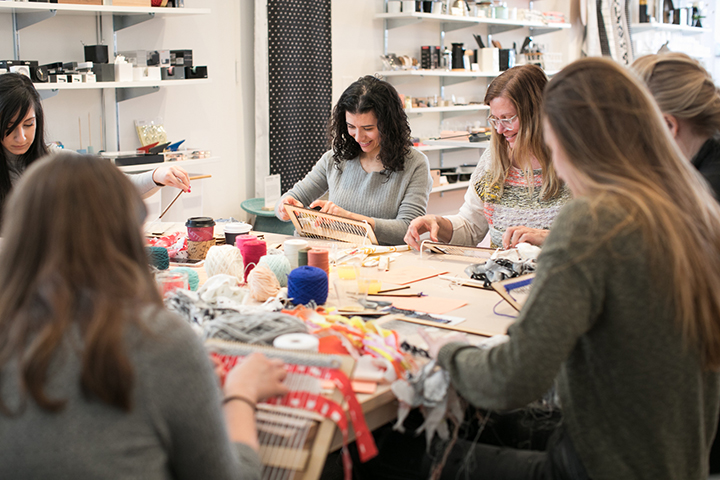 For instance, I had a group for Valentines Day and we made block print cards, sipped a pink gin drink, and ate sugar cookies.  I love craft media; weaving, embroidery, macrame, etc. because of its implications of approachability and I love seeing what contemporary makers are doing with the traditional techniques.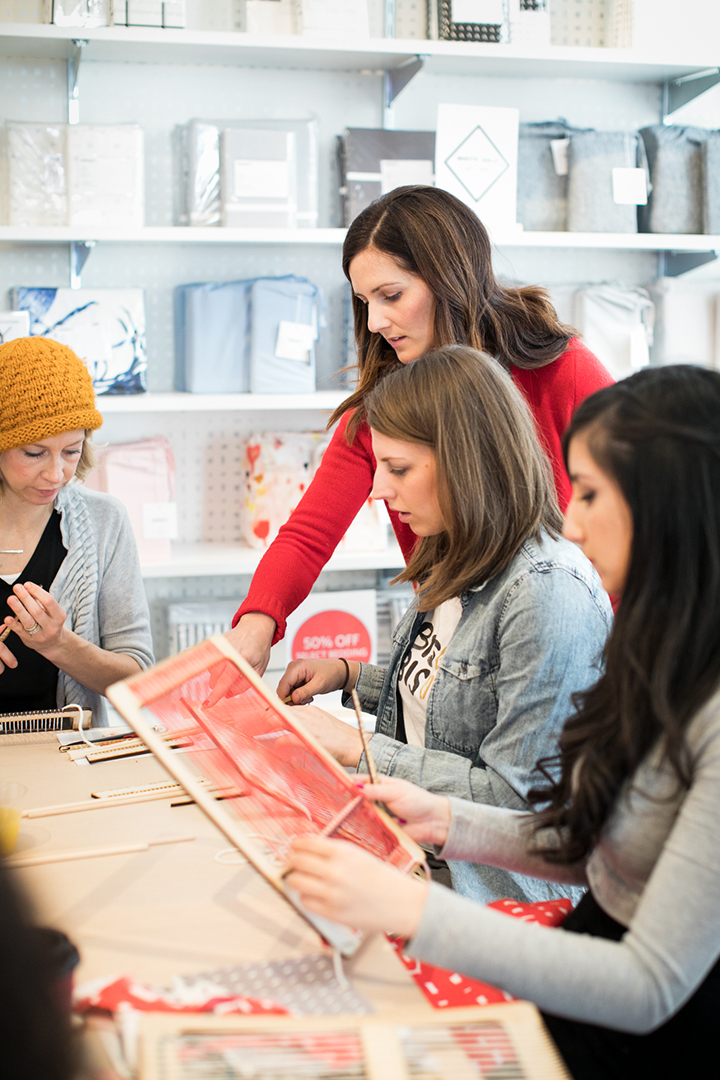 Curating a whole craft experience brings me so much joy so I started reaching out to various venues around Chicago to see if they'd be interested in hosting my craft gatherings that would involve them, in some way. I was pleasantly surprised that most are really into it and have fun coming up with the workshop with me! I've done some fun events with Bang Bang! Pie, Antique Taco and The Barrelhouse Flat.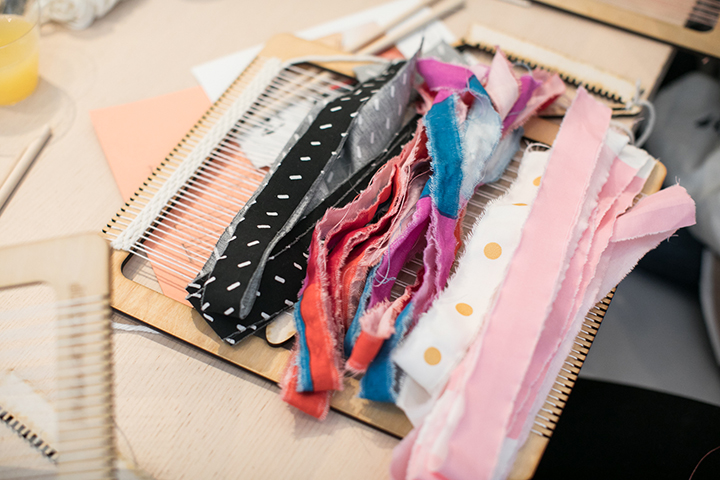 2. You teach a wide variety of workshops, including printmaking, weaving and embroidery. Do you have a favorite that you like to teach?
I love teaching each one for different reasons. Embroidery is so gratifying because I know how intimidating it can be for beginners and its fun to create an accessible workshop where people leave saying, "oh ok I can do this, I got this!" Weaving…that was my first love so I know my joy for that one comes through when I teach! I just love them all!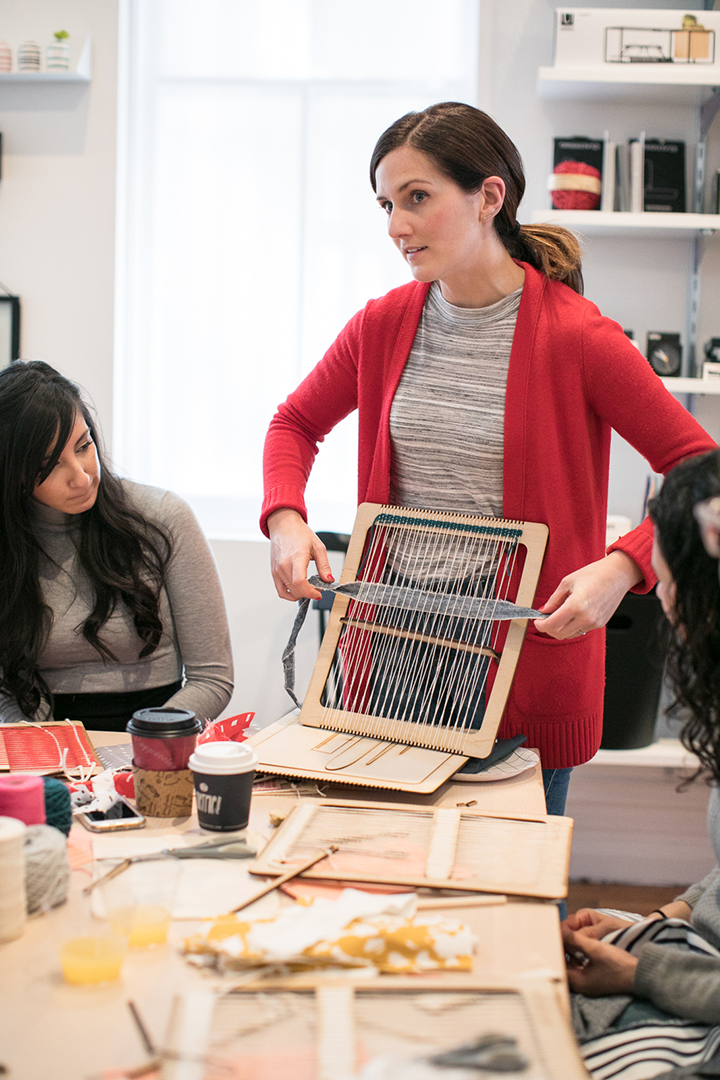 3. You also create custom weavings, how do you determine the color palette and patterning for those pieces?
I love creating custom weavings. I'm usually inspired by a color palette and I'll stick with that for a weaving or two. I love switching it up between tight, laborious weavings with a more intricate design and textured, loose, minimal weavings.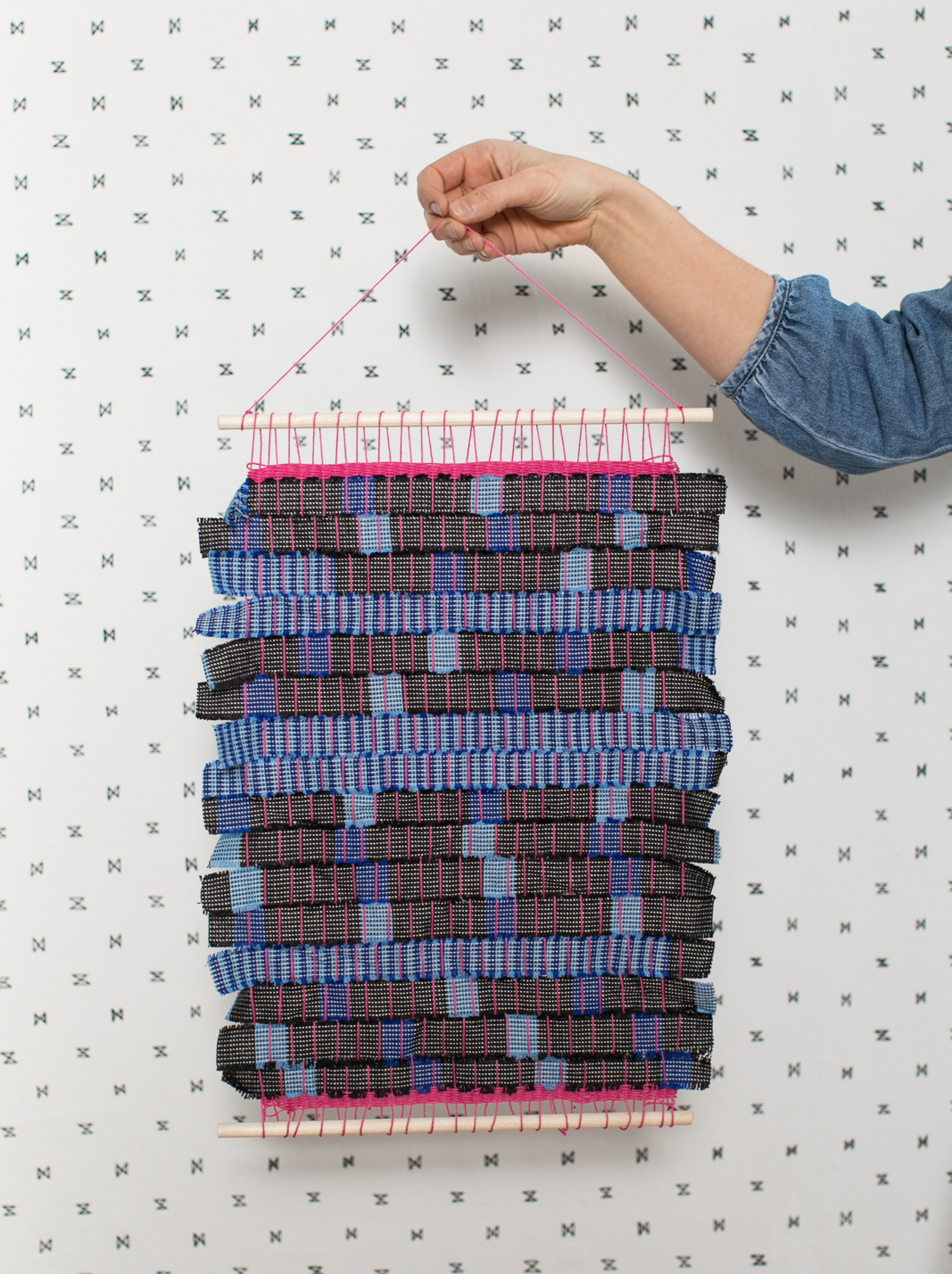 4. What's next for J.Villa Workshop?
I'm working to make J.Villa Workshop my full time job, this coming April will mark one year and I'm having so much fun continuing to come up with new gatherings! I started with a few contacts and venues who wanted to work together and those have each led me to new ones. I love collaborating with new makers, venues, and small business owners as my own business grows. I've found such a beautifully supportive community in Chicago and I'll keep curating craft gatherings as long as people keep joining me! 
Learn more about J.Villa including upcoming workshops here