What is Matelassé?
When you envision your dream bedroom, what description comes to mind? We'll take beautiful, cozy, and plush. And, if it's possible to fuse whistle-clean high style with a dash of homey goodness, we might be nearing perfection.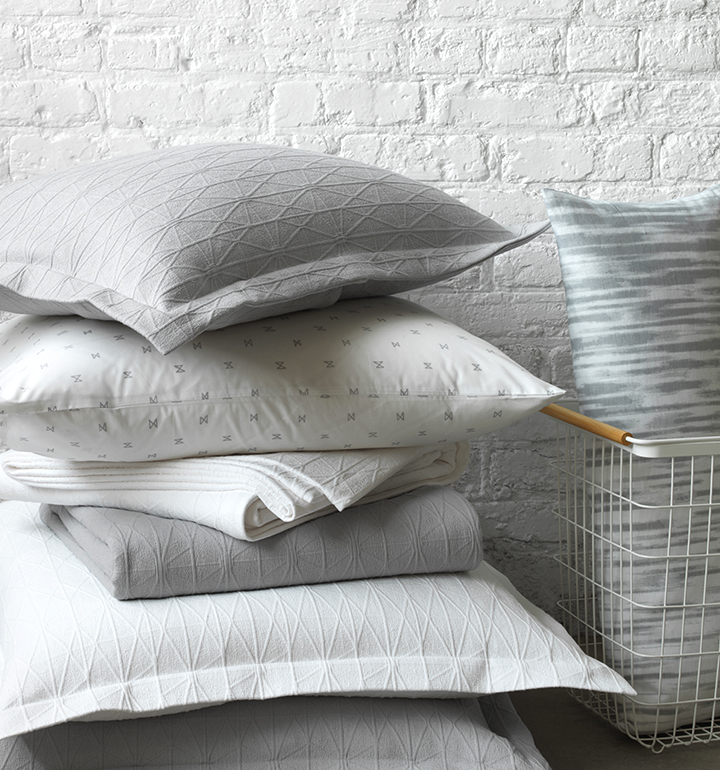 Enter matelassé.
Developed in France in the late 18th century, the matelassé weaving or stitching technique was originally designed to imitate quilting. In fact, in its original French, the word "matelassé" (pronounced mat-luh-SAY) means "quilted" or "cushioned," and the material was created to mimic the style of hand-stitched quilts made in Marseille.
By virtue of its pattern and weave, the technique achieves a padded appearance without any padding within the fabric. A single-ply, typically woven material, matelassé is often used for coverlets and decorative shams today.
A matelassé is made with either 3 or 4 sets of yarns, with 2 sets serving as the regular warp and weft yarns and the other set(s) as crepe or coarse cotton yarns. When woven together, these yarns are crisscrossed. And when finished, the crepes or cottons shrink, producing that defining, puckered detail.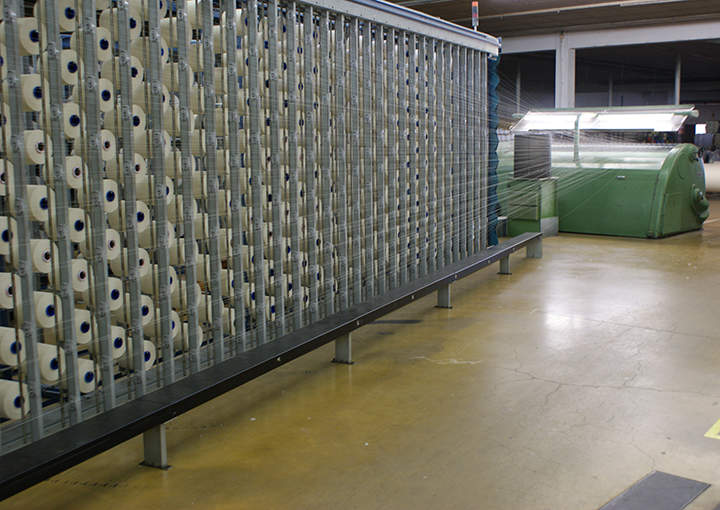 Sleeping In Style
The best matelassé will retain the hand-quilted look that has defined this material since its inception. Since it is thicker than a sheet-grade fabric, matelassé is quite durable and delivers a refined, tailored look.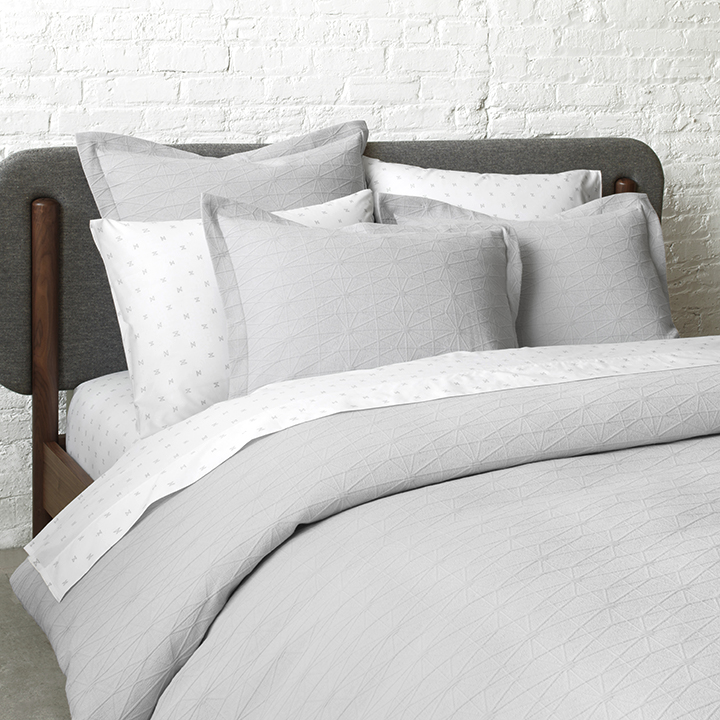 With a texture similar to a fine quilt or bubbly brocade, matelassé is often patterned in elaborate florals or (our personal favorite) simple geometrics. It is at once luxurious and easy to care for, with its strong weave and typically cotton material.
These factors add up to something we all value: stylish beauty. But its versatility is the characteristic that renders matelassé material so timeless. With its rich texture, it delivers depth and communicates style. But its clean, often neutral palette also makes it easy to combine with the overall look of any bedroom – whether clean and simple or bright and bold.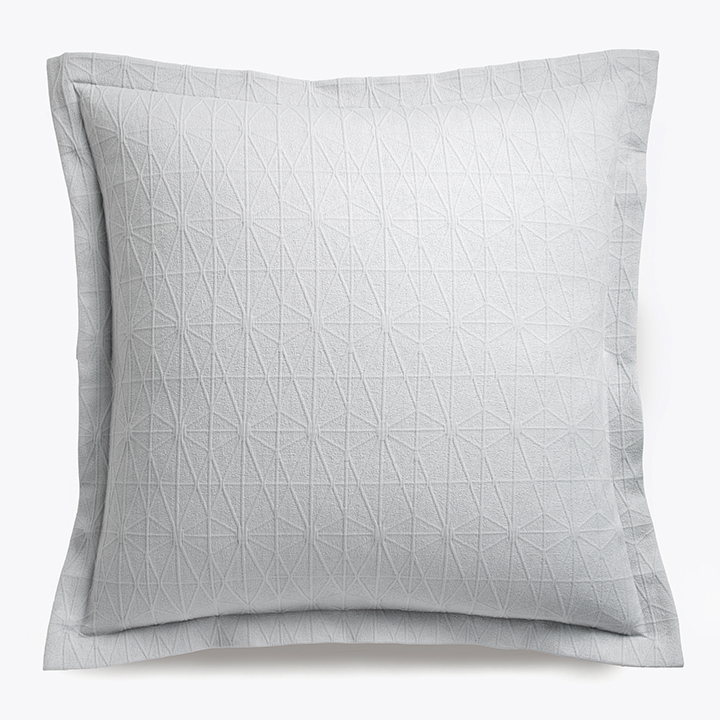 At Unison, we source our matelassé duvets, shams, and coverlets from Portugal, where the textile trade dates back to the late 1700s. With a tradition of high-quality product delivered at fair prices, Portugal's network of fine textile manufacturers is today considered among the most distinguished in the world.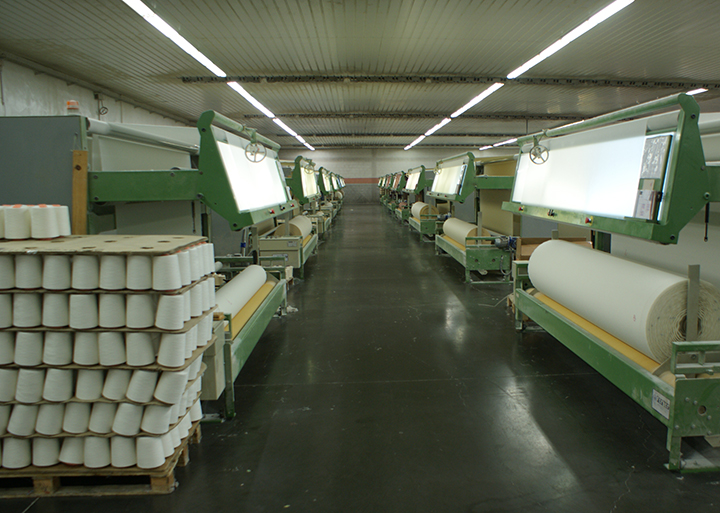 Our particular vendor has been working in matelassé for over 18 years—a deep and rich history that is stitched into the very fabric of our Himmeli bedding, which is produced on a jacquard power loom. The gorgeous, starburst-like pattern is selected through a controller—a computer that communicates stitch-by-stitch weaving instructions to the loom. These looms ensure a plush, hand-quilted look, while high-quality cotton delivers an elegant hand.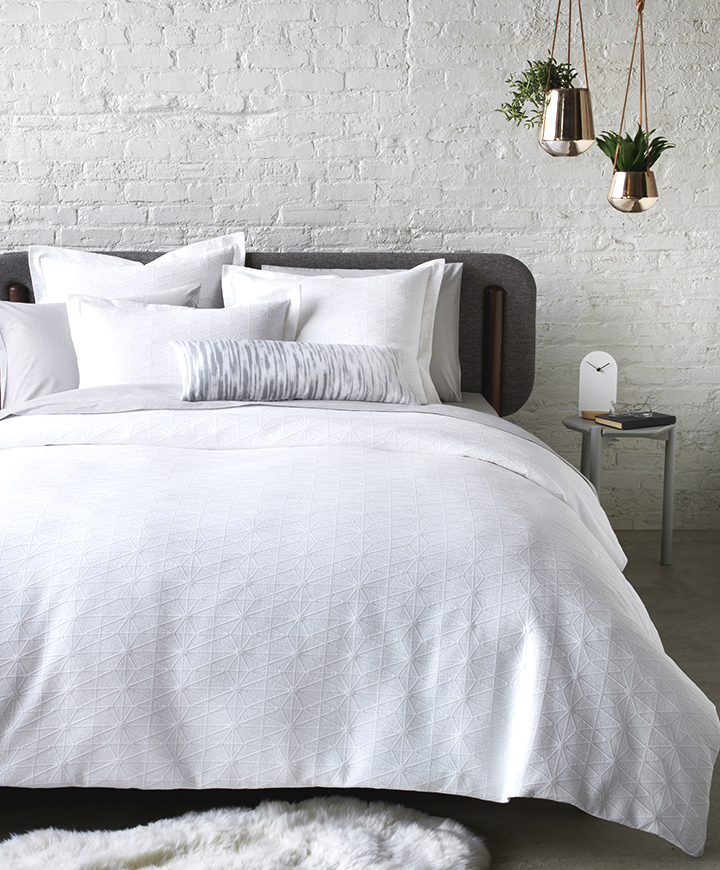 So as you're drifting off into sweet, stylish slumber, you can enjoy pleasant dreams of the rich traditions, caring hands, and impeccable designs that have contributed to your perfect tuck in.