Historic Inspiration for a Reimagined Bedding Collection
On the near-west side of Chicago lies a community that represents the very fabric of America—interwoven cultures marked by dynamic social change and overlapping styles, all evolving and thriving amidst a backdrop that's notable as much for its historic landmarks as its decidedly urban charm.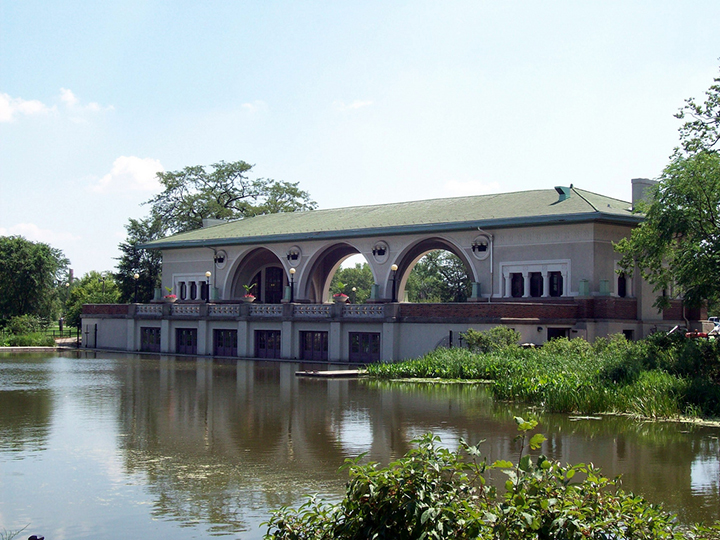 Centered around a sprawling, 207-acre park, the Humboldt Park neighborhood is one part fast-paced cultural hub, one part serene oasis in the midst of the modern bustle. It's simultaneously classic and modern, diverse and determined, everlasting and yet always somehow new.
What could be better inspiration than that?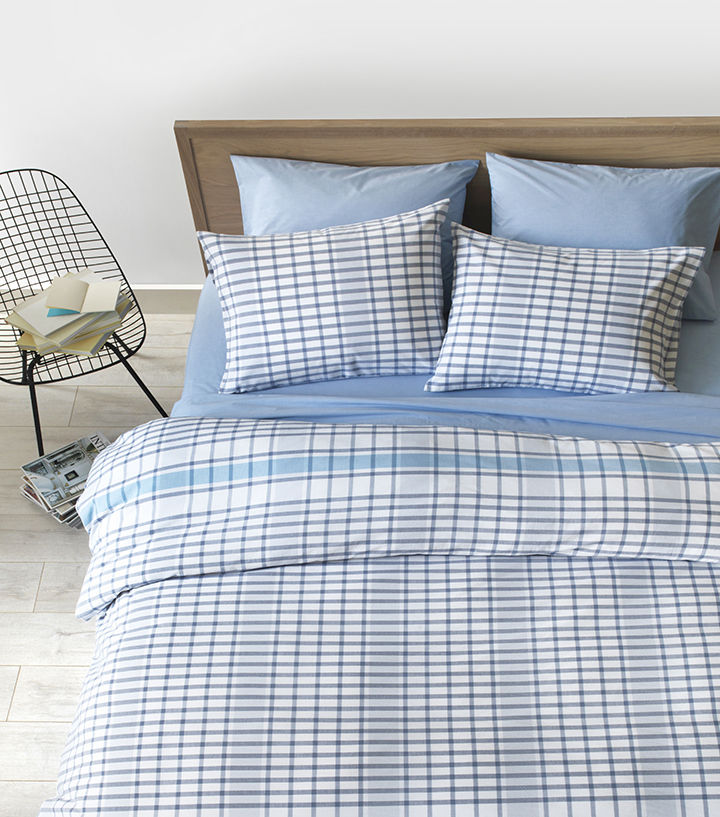 Named for this historic community in our own beloved hometown, our Humboldt bedding collection is designed to reflect the area's longevity and beautiful wear.
Inspired by the hand-woven look, unique texture, and 2-sided pattern of classic madras plaids, this bedding is as casually chic as a fresh-air picnic. Unison co-founder Robert Segal parlayed this inspiration into his original drawing for the pattern, and production designer Erica Lubetsky then translated that drawing into an engineered plaid.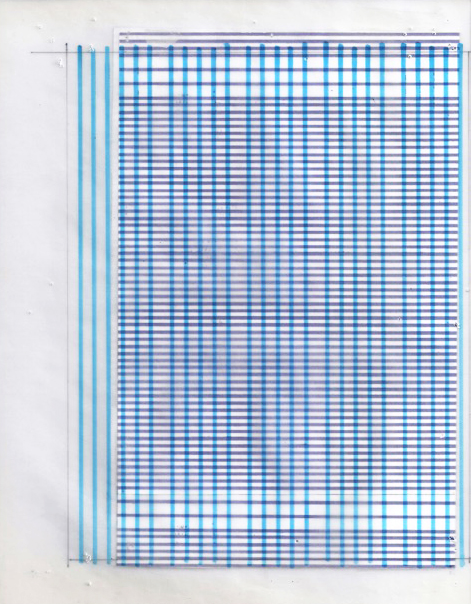 The result was a simpler, sleeker pattern—more modern in tone. Then, we scaled it up for a strong, graphic punch and got ready to convert the carefully considered design into a textile.
First, material: we selected yarn-dyed cotton in an oxford weave, to showcase the delicate blending of colors.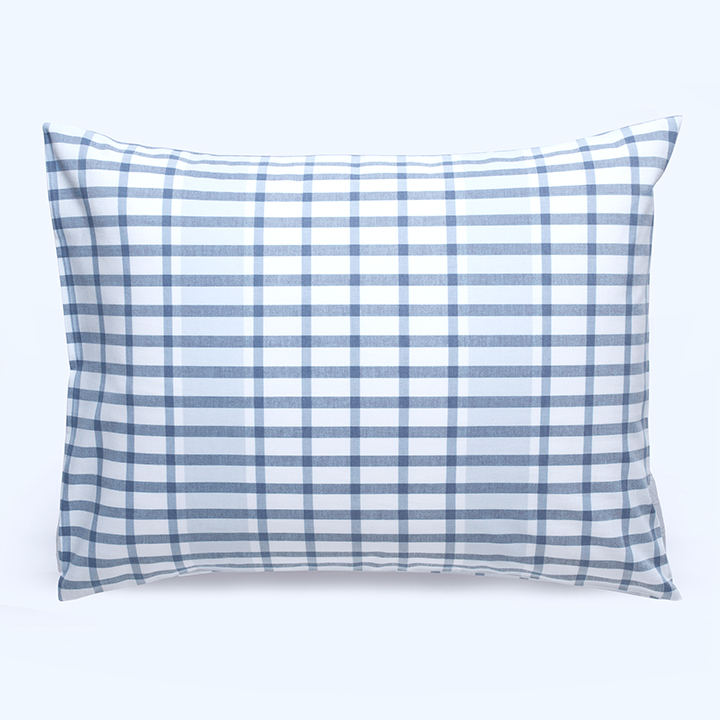 The linens have a basket weave construction, which creates a checkerboard effect with white, producing a softer tone that is perfectly suited to a mellow-cool bedroom. To get the contrast just where we wanted it, we selected darker, more saturated yarns that would blend into the perfect finished hue.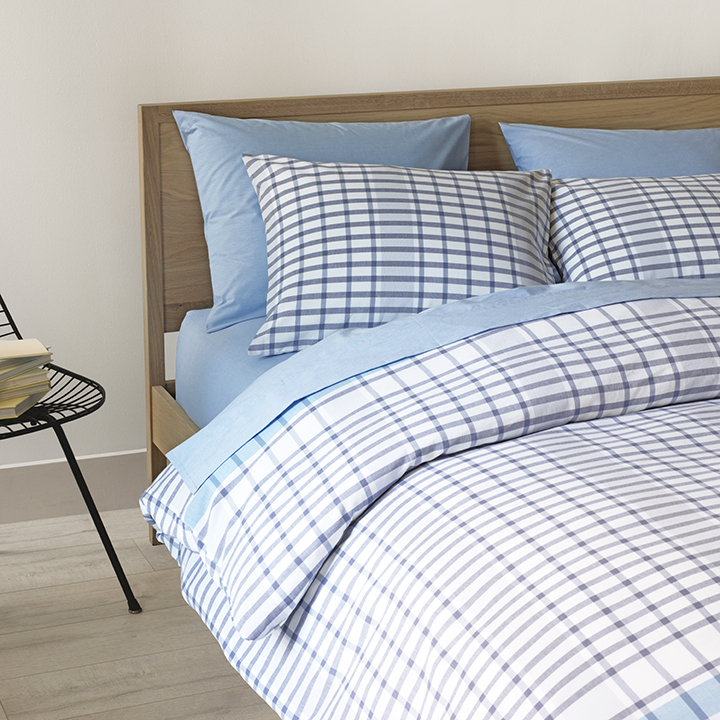 As a final detail, we engineered each side of the duvet with a lighter blue, asymmetrical stripe on one side, so that when the bed is made with covers turned back, a stripe appears on each end.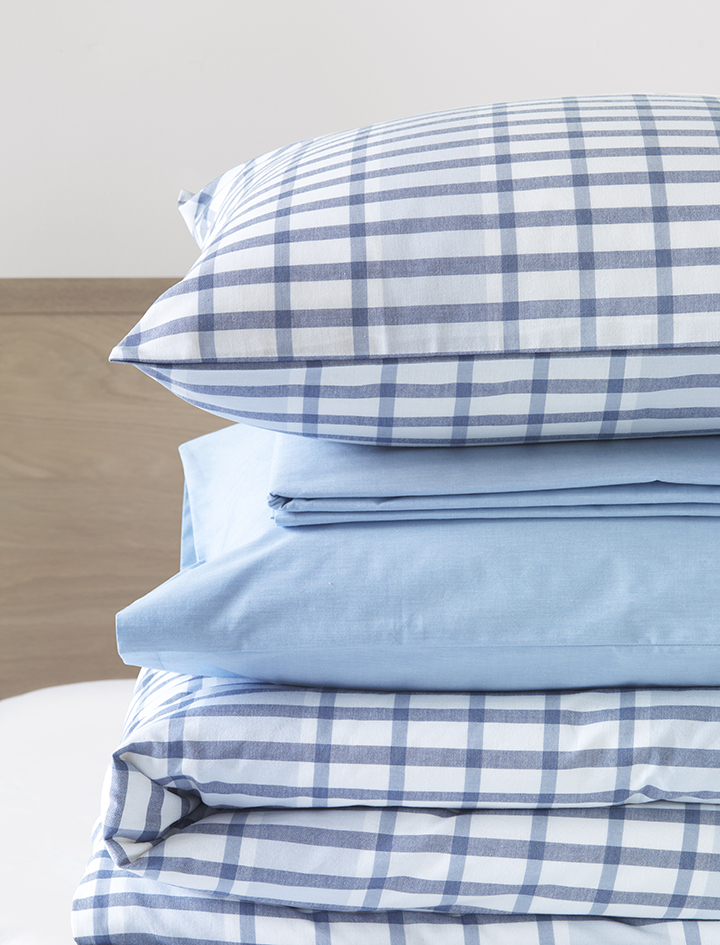 Looks like you might actually start to enjoy making your bed in the morning.
Shop Humboldt Bedding 20% Off now thru 02/26, shop the White Sale here.