We've been big fans of Rustic Tart's amazing desserts for quite some time now, and when the chance to work with owner Stephanie Lock on a beautiful blueberry tart for summer, we jumped at the chance. Read along to learn more about Rustic Tart's signature Ready-To-Roll Dough + how easy it is to make your own Blueberry Tart, perfect for all those summer parties.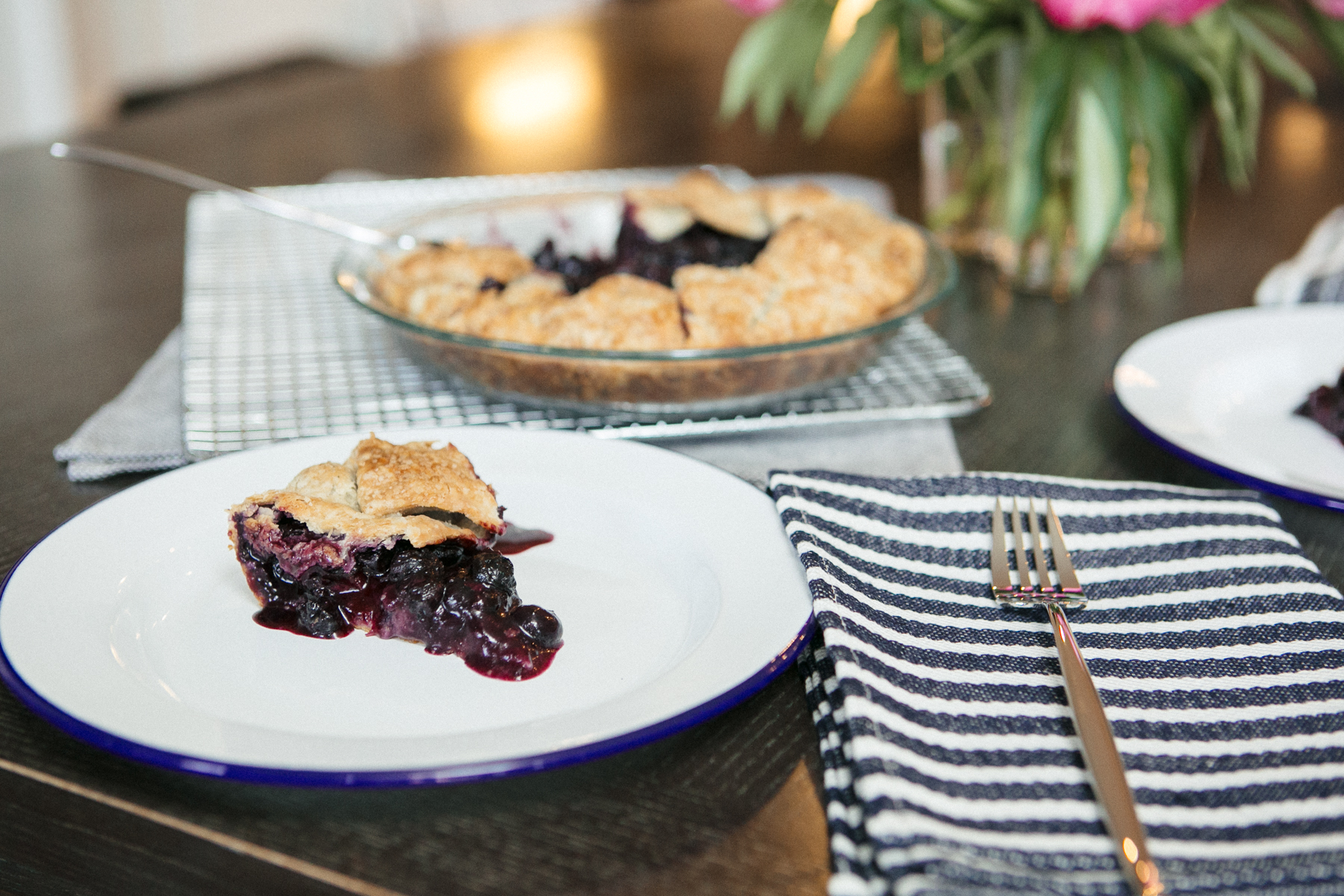 Just a handful of top-quality ingredients make up Rustic Tart's Ready-to-Roll Dough, with European-style butter (never shortening) taking center stage. Owner Stephanie Lock puts not only her masterful skill, but also her Midwestern sense into the handcrafted disks, making great pies happen. (Shop Falcon Plates + Eve Chrome Flatware)
BLUEBERRY TART RECIPE:
Rustic Blueberry Tart
Here's Rustic Tart's favorite blueberry tart recipe developed just for your Ready-to-Roll™ dough. 
Happy rolling—Stephanie 
DOUGH:

1 package Rustic Tart Ready-to-Roll™dough, thawed overnight in refrigerator 
For finishing dough (optional):

2 tablespoons heavy cream

1 tablespoon coarse sugar (such as turbinado sugar)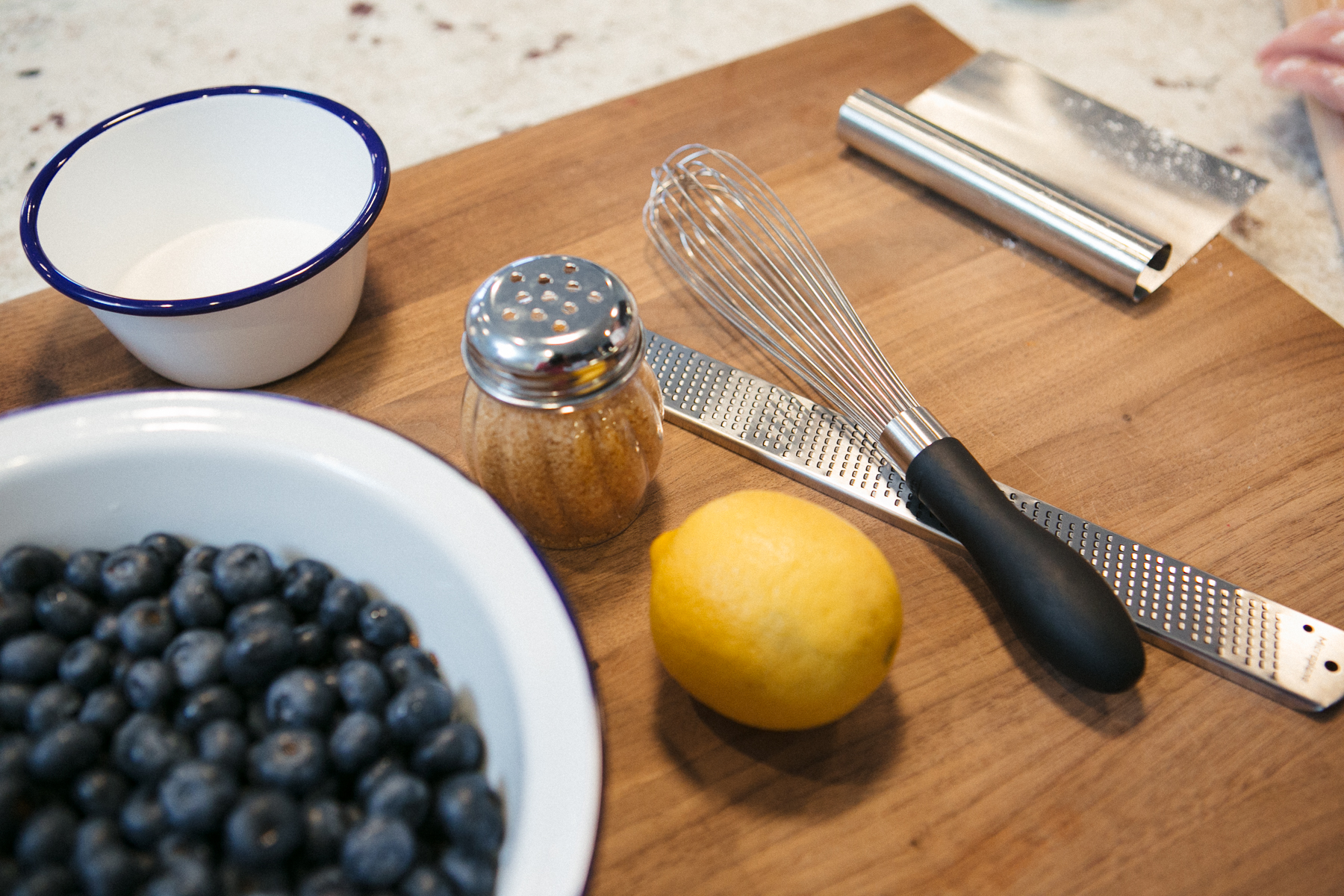 FILLING:

1/2 cup granulated sugar

1 teaspoon freshly grated lemon peel (or more to taste, up to two teaspoons)
3 tablespoons all-purpose flour
1/8 teaspoon ground cinnamon

Pinch salt

5 cups fresh blueberries (or 5 cups frozen, unsweetened blueberries)

1 teaspoon freshly squeezed lemon juice

1 tablespoon butter, cut into small pieces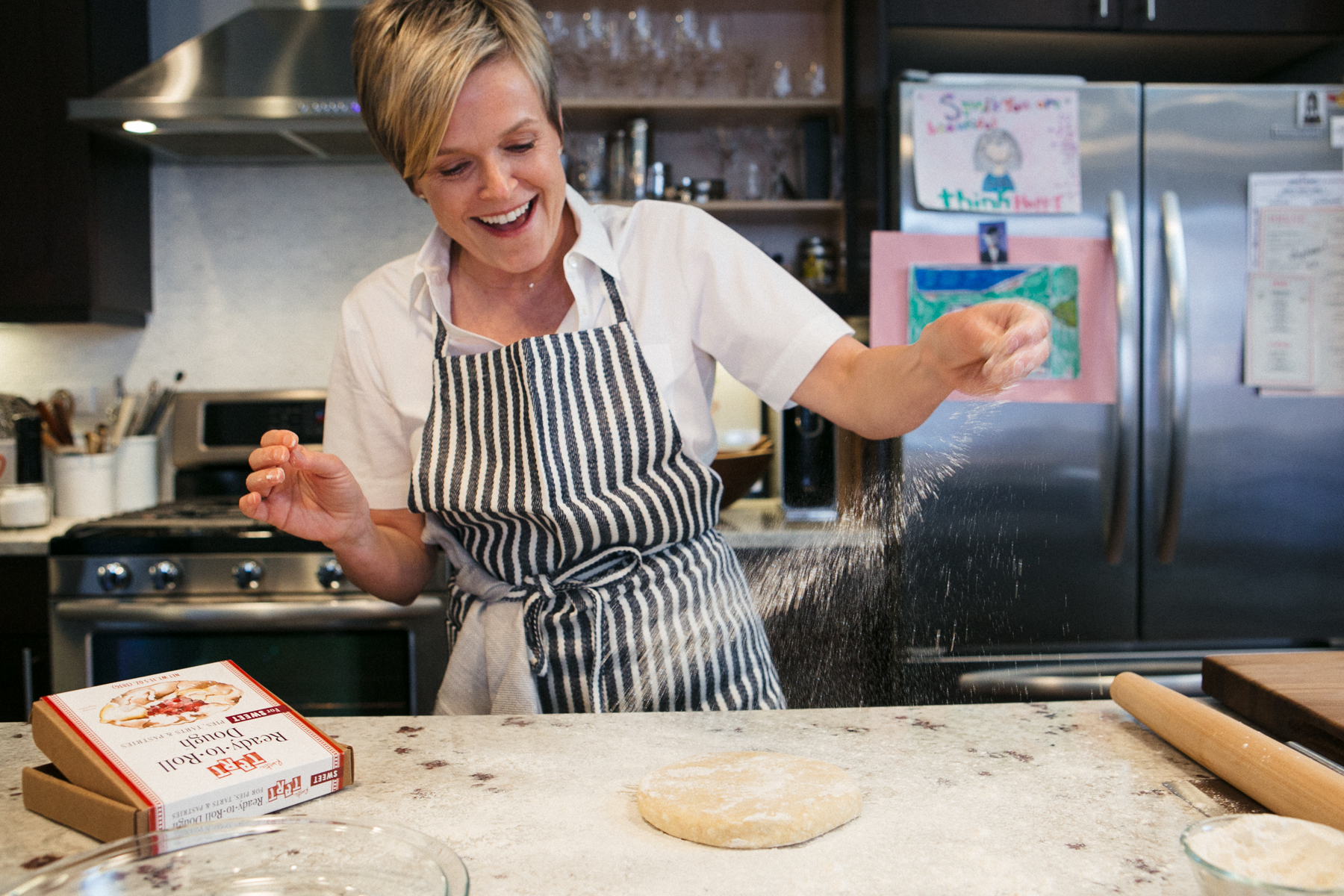 Prepare crust following thawing and rolling instructions (steps 1 through 5) on Ready-to-Roll™dough package. (Shop the Baker's Stripe Apron)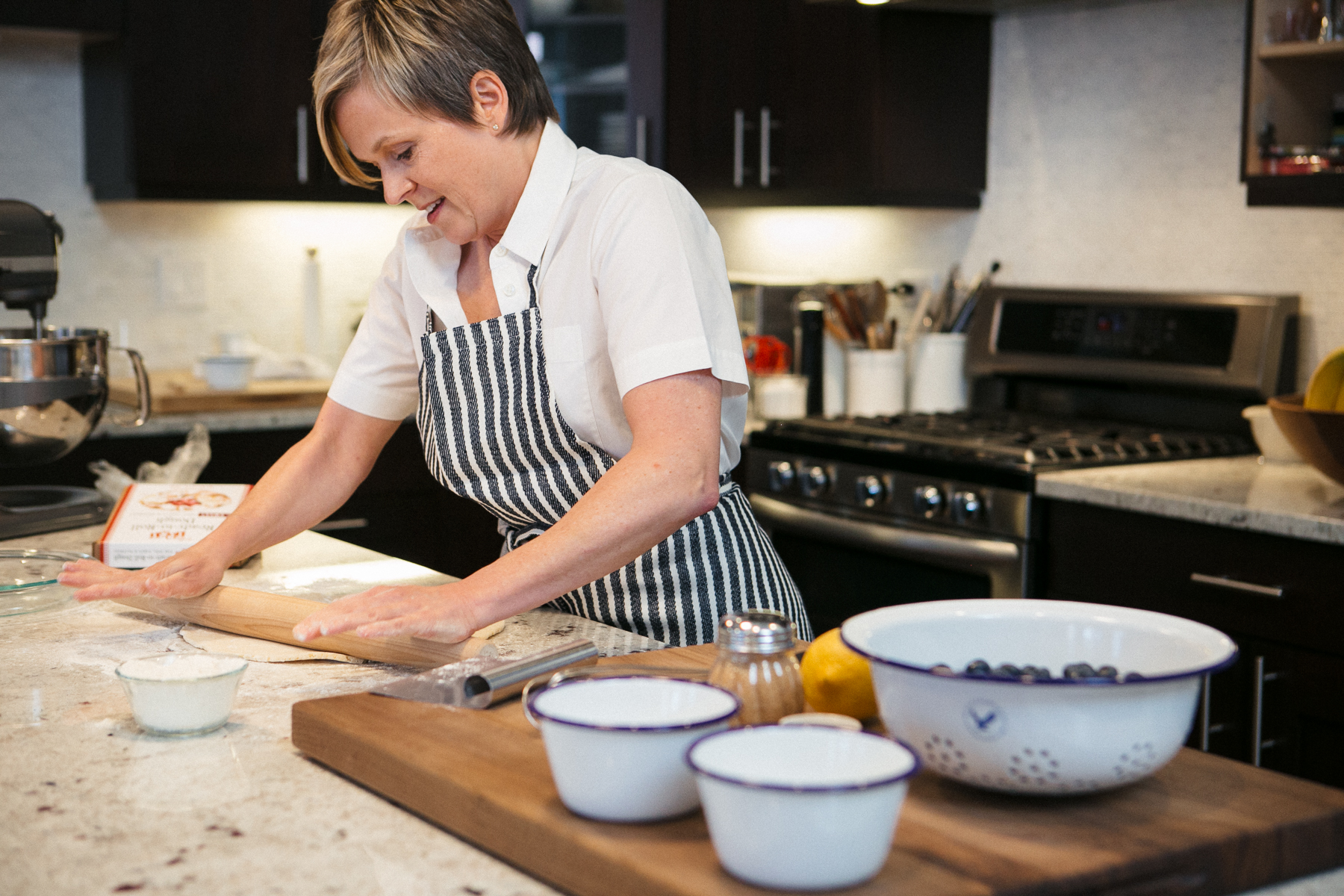 2. Combine sugar with grated lemon peel in a small bowl; rub together with fingertips to release the lemon oil. Add flour, cinnamon and salt to sugar mixture and combine.  (Shop the Falcon Prep Set)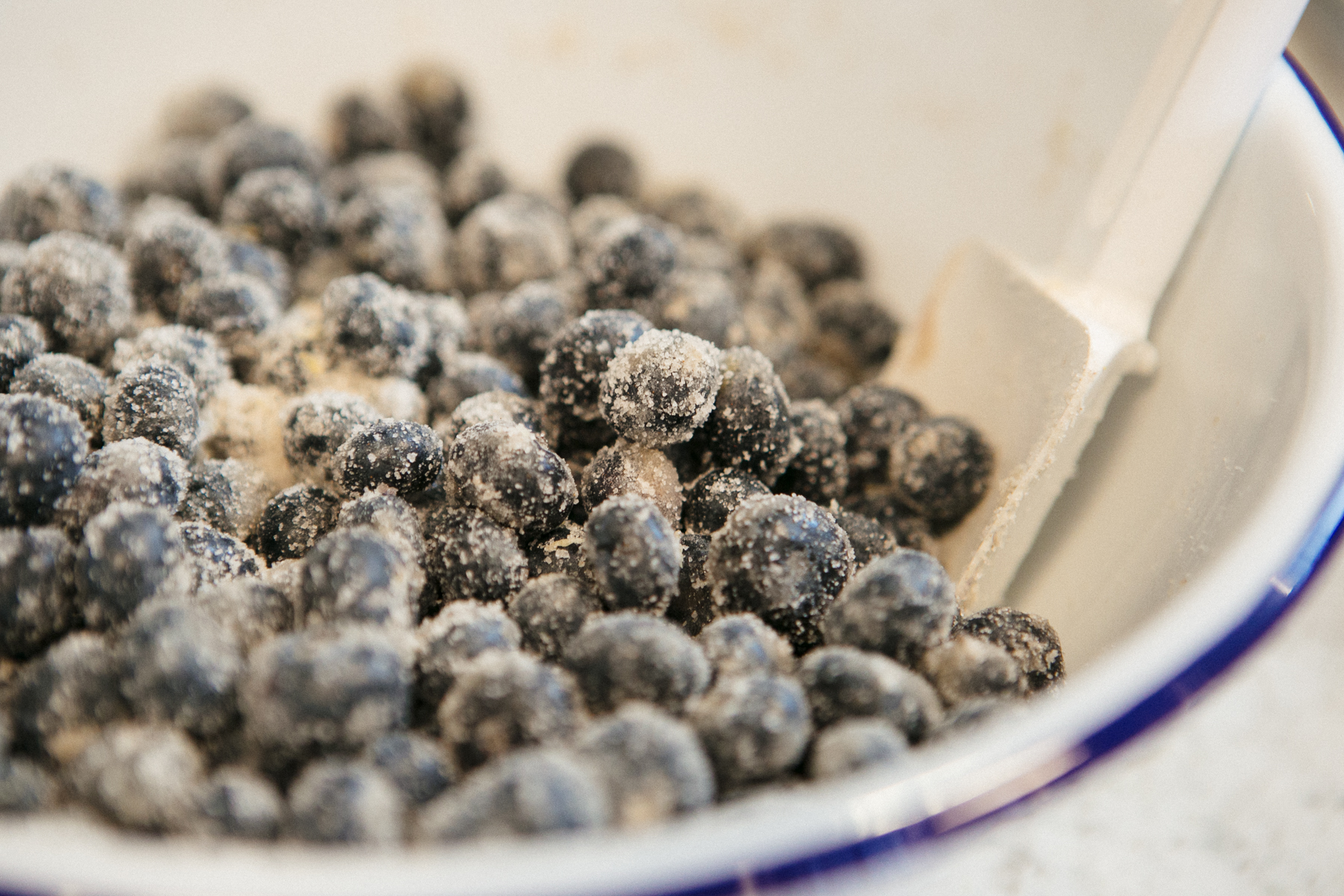 3.Gently toss blueberries with lemon juice in a large bowl; add sugar mixture and combine.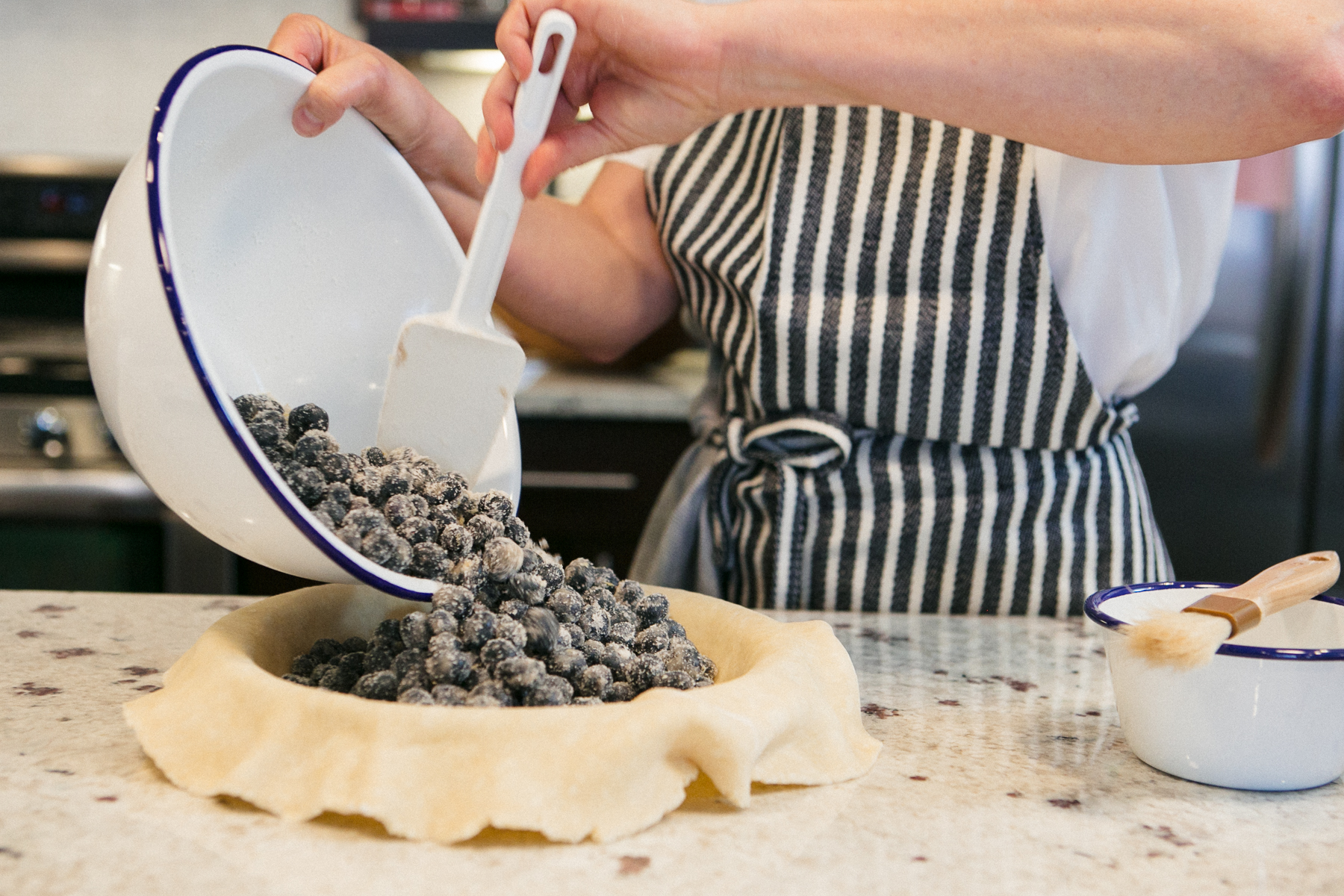 4. Assemble and bake following steps 6 through 8 on Ready-to-Roll™dough package. In step 6, dot filling with butter pieces before folding dough over the filling.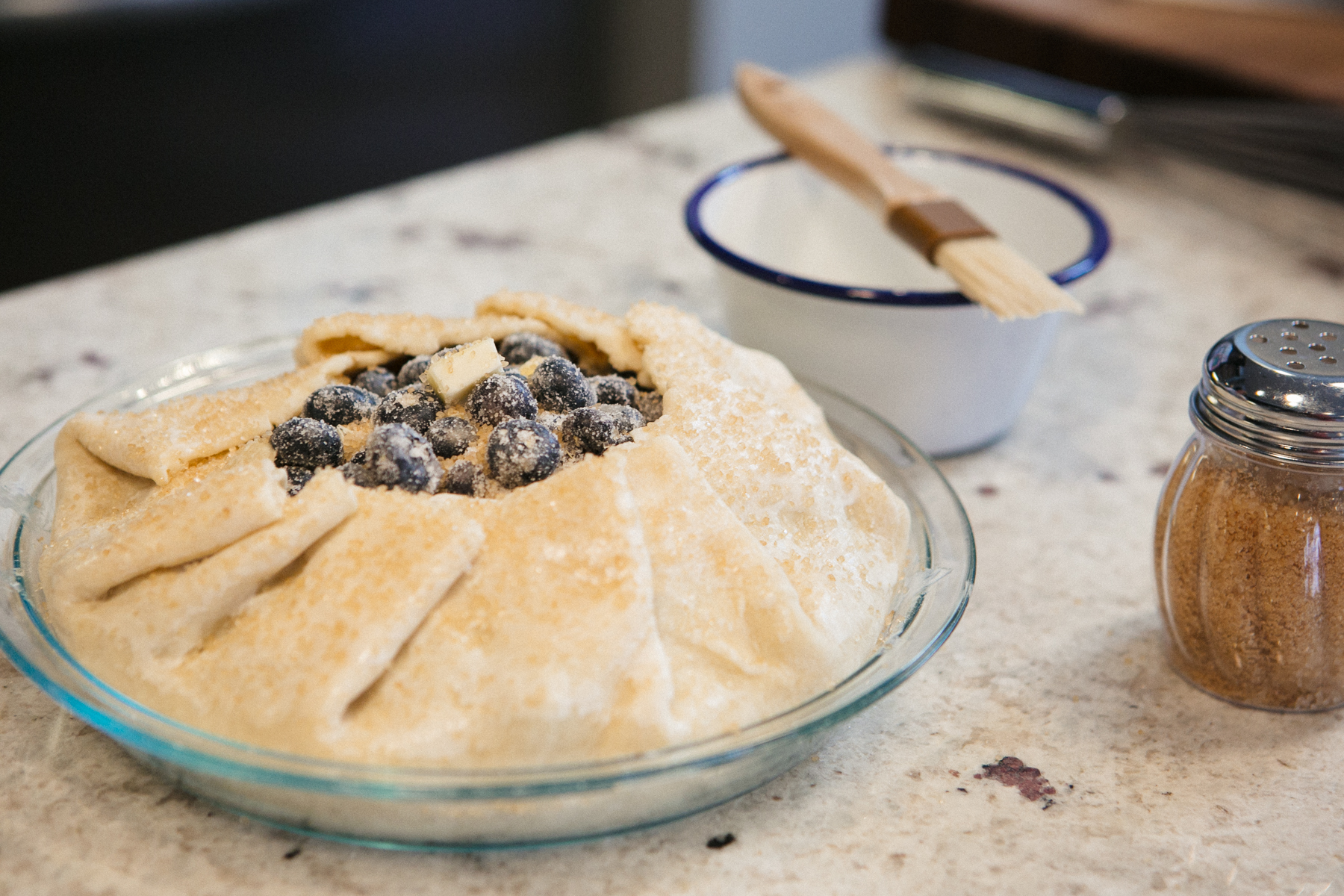 Yield: 6 to 8 servings.
Thanks for the recipe Stephanie! Check out more recipes + get your own Ready-To-Roll Dough here.