The summer season has officially started here in Chicago, and the urge to spend every moment outside is hard to resist. We love the idea of bringing the same modern simplicity in your home and taking it outside, whether it's a picnic in the park or throwing your own backyard summer soirée.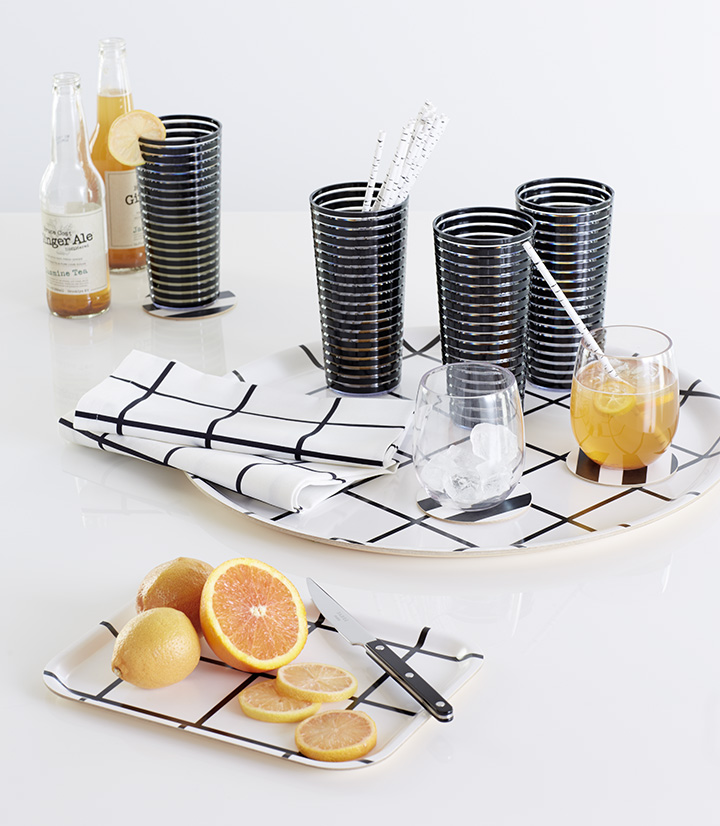 We've put together some great pieces for the occasion that are not only stylish, but super durable too. Even better, we've partnered with our favorite neighborhood distillery, Rhine Hall to serve up a great cocktail with all the best flavors of summer including mango, orange + lime. Read on to see our product picks + the full cocktail recipe.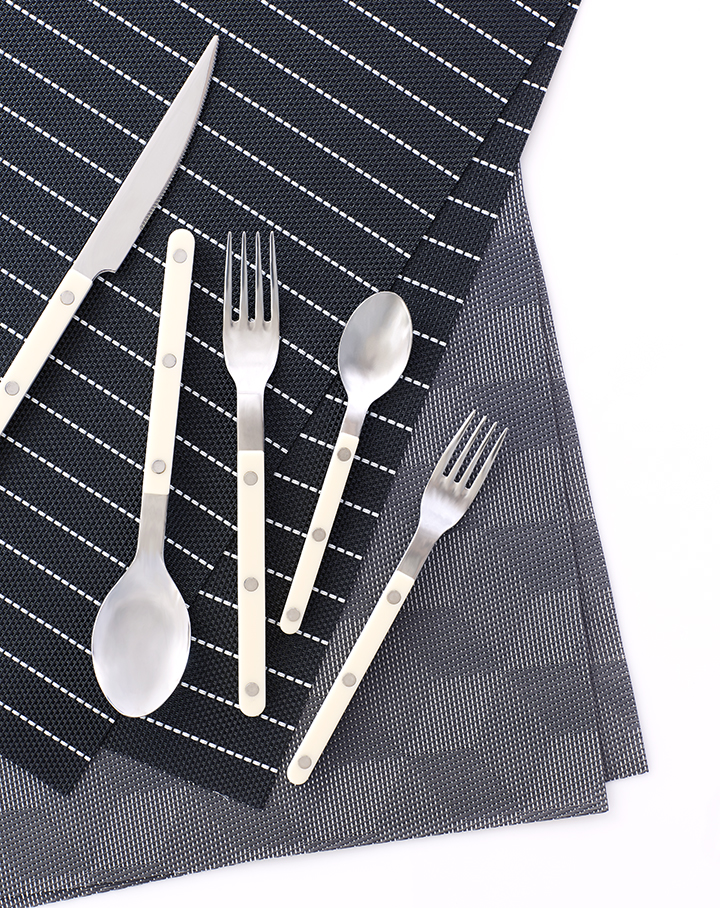 Bistro Ivory 5 Pc Placesetting, $70 + Cubic Placemats, $7
Inspired by the clean-smart style of classic Parisian bistros, this French designed set is sharp, strong, and crisply modern. In warm ivory, it's an inviting and versatile addition to your outdoor tablescape. Add the Cubic Placemats for a geometric accent that looks great and because it's made of Textaline, it's easy to clean and stands up to the elements with ease.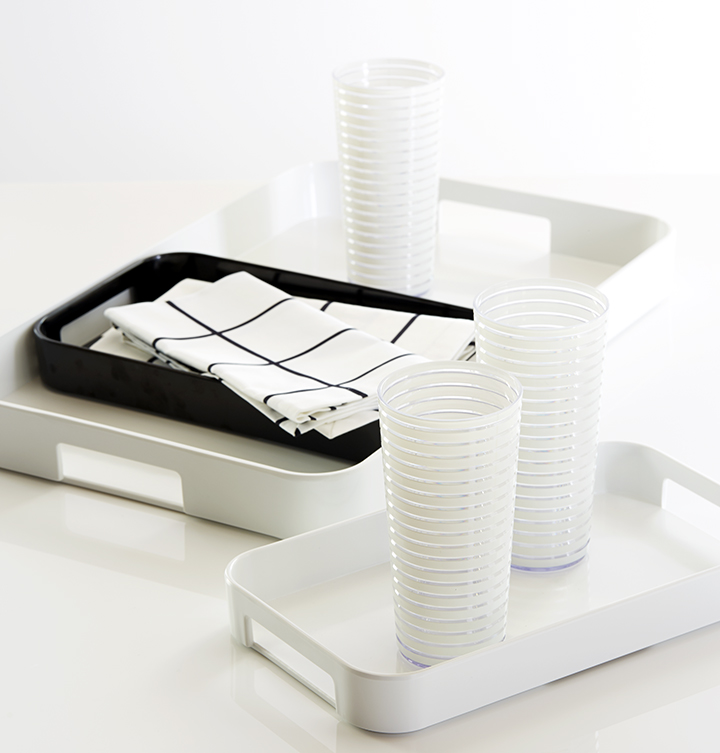 Gallery White Large Tray, $30.99 + Gallery White Small Tray, $15.99
With high walls to prevent spills and integrated handles that are sleek and easy to hold, this glossy tray is ready for entertaining prime time. With a modular design and notched bottom edge, this tray easily stacks without sliding. And its generous size allows smaller Gallery Trays to nest inside. So when you mix and match the perfect collection to fit your serving needs, you'll know they'll all play together nicely.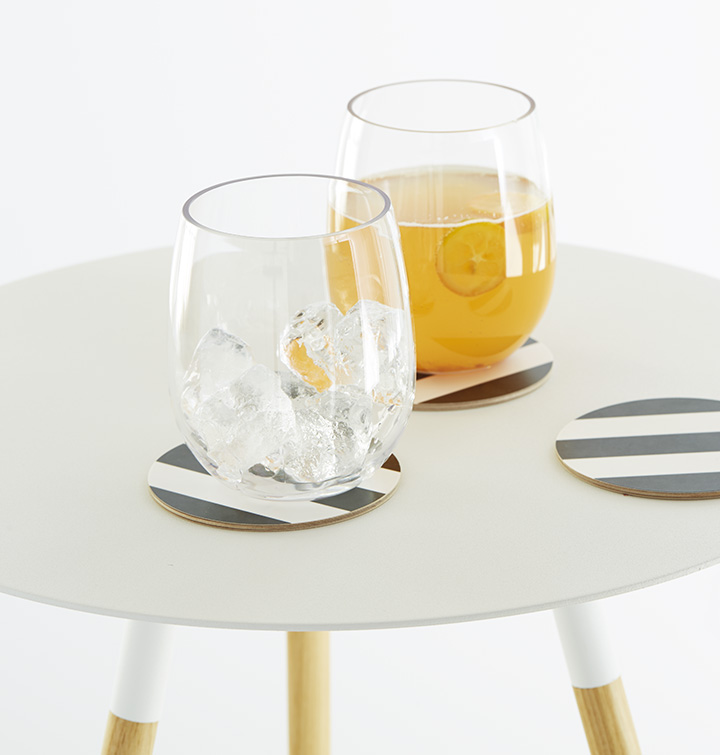 Opal Stemless Acrylic Wine Glass, $7.99 + Cabana Coasters Set of 4, $16.50
Crafted of Tritan, the Opal Stemeless Wine Glasses are virtually impossible to shatter, making them the perfect addition to any backyard-beverage scene. Although, once you've enjoyed your first sip from this elegantly shaped and weighted "glass," you're sure to find yourself reaching for it everyday, in any season. Cheers!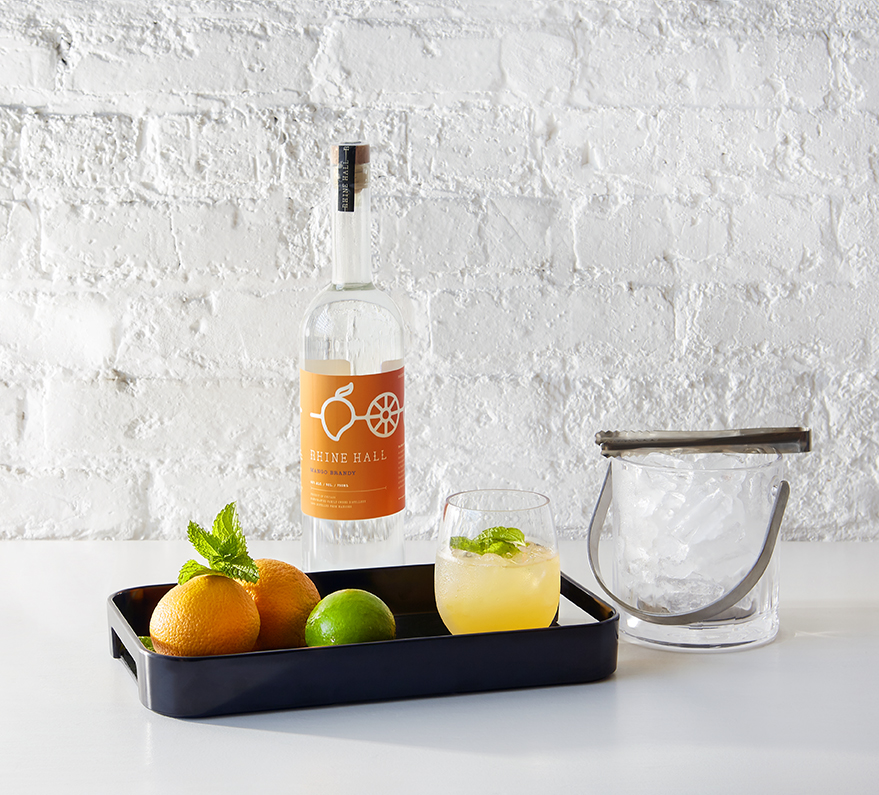 Now after all that work putting together your summer party plans, you deserve a drink! Mix up some summer refreshment with Rhine Hall's "Drama in the Bahamas" cocktail, and you're sure to be the talk of the party.