Spring is on it's way. Birds are chirping, the sun's up just a little bit longer each day and the urge to get some green in your home is on high. Don't have the greenest of thumbs? No worries!
We partnered with Fleur, a local florist + plant shop to get the low-down on best practices for planting indoor foliage and succulents, using our Eden Terrarium and Arc Planters.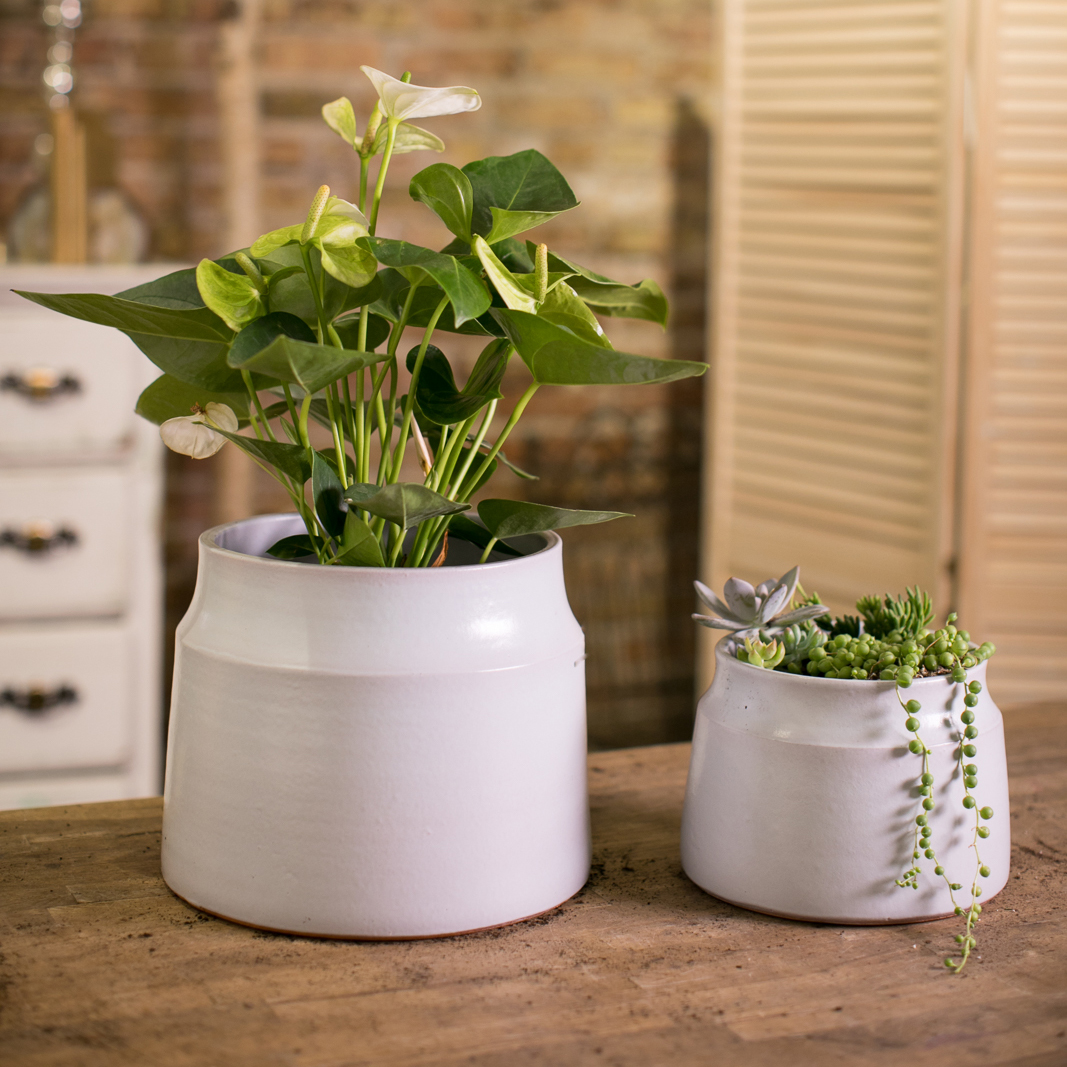 Follow along to get expert tips from Jennifer Page at Fleur and watch our video for a step-by-step terrarium planting tutorial.
Choose your pot. Add a layer of rocks to the bottom of planter, this provides an area of drainage for excess water to collect at the bottom of the soil level.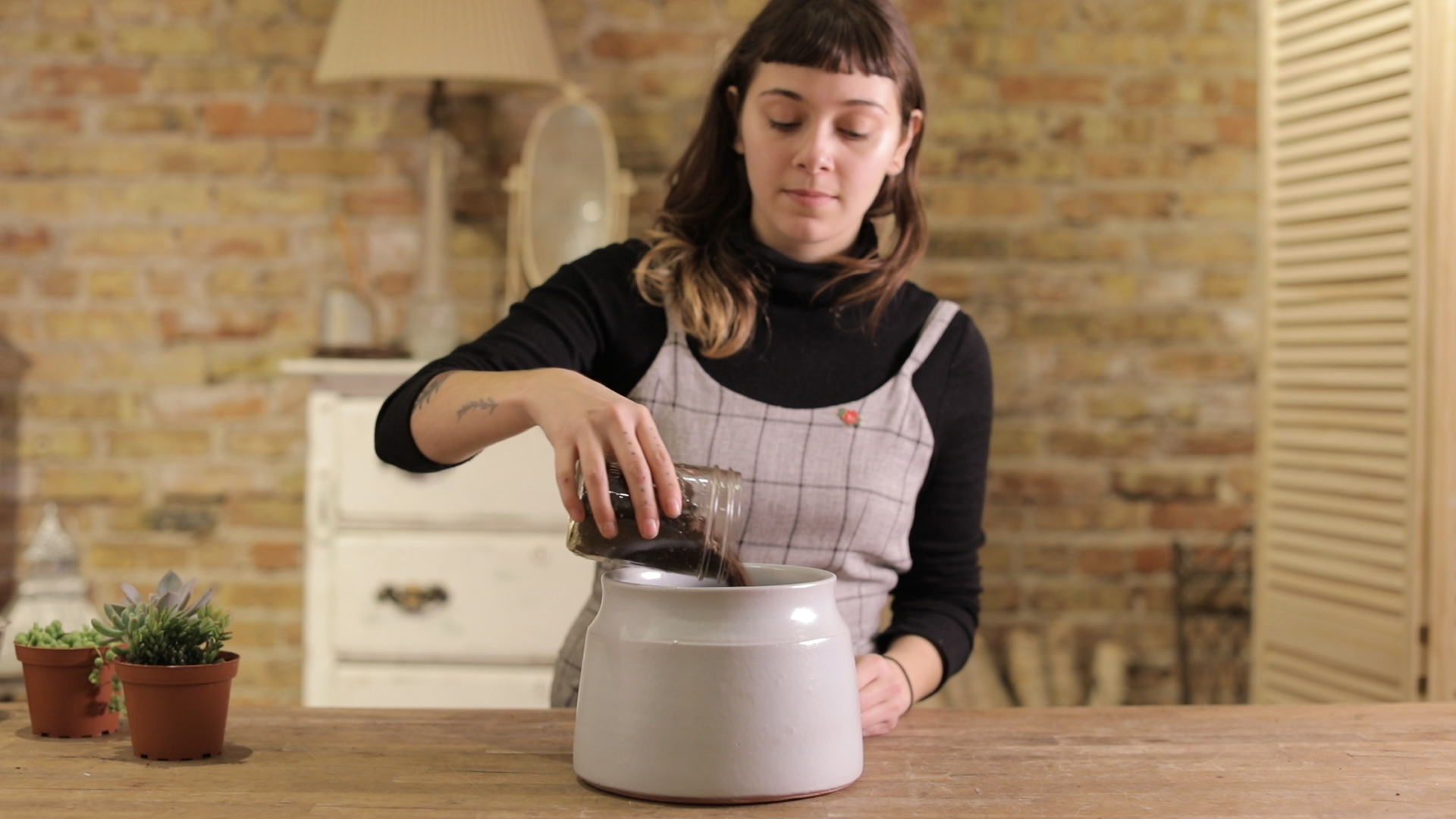 2. Start by adding a layer of soil, periodically gently patting down the soil to get rid of any air pockets. Try not compress the soil too much, ensuring that the roots are comfortable and not too compacted.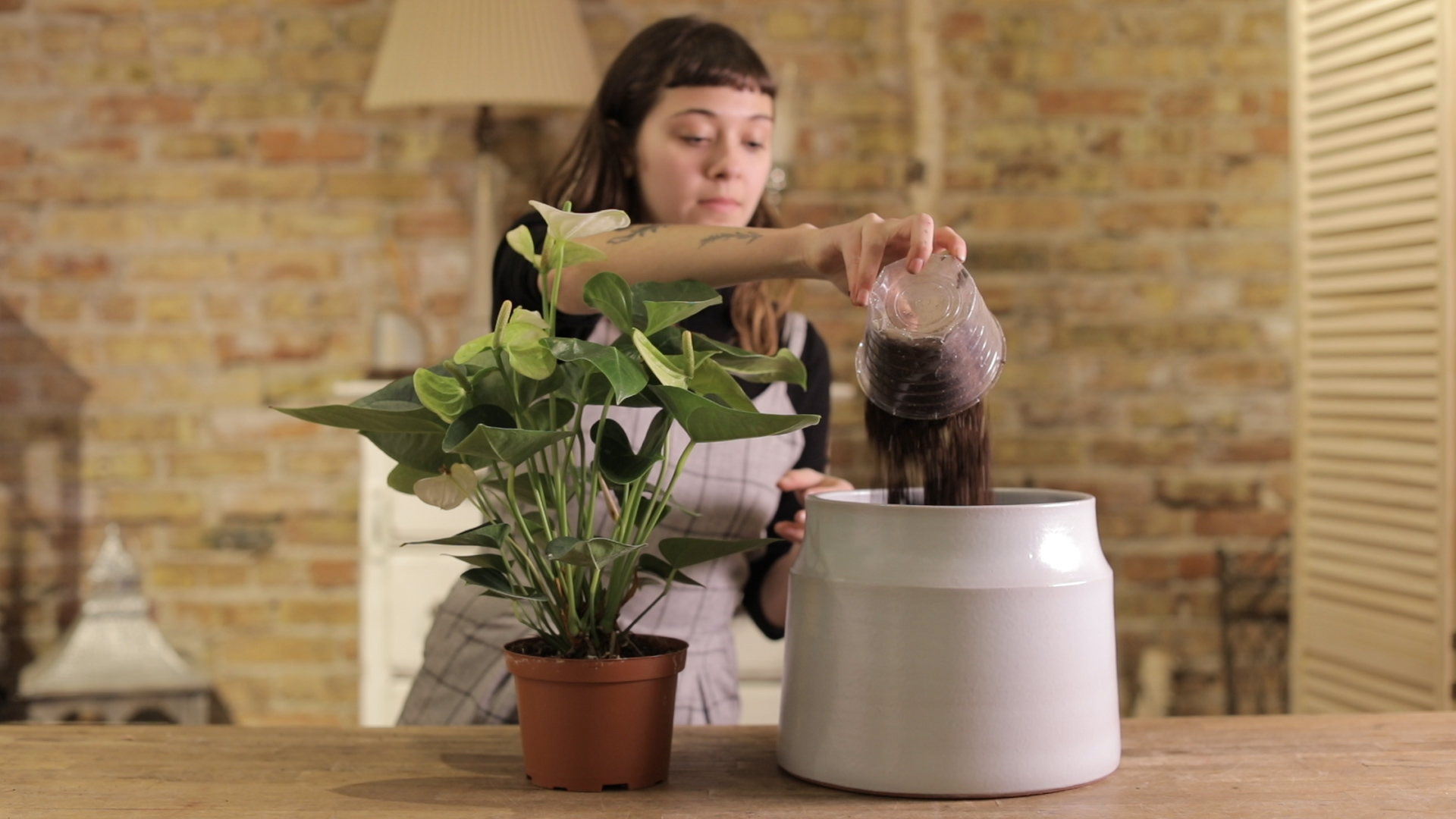 3. Once you've filled the planter about 3/4 of the way full, start prepping your plant to be added to the fresh soil. Begin by loosening up the root ball of the plant by gently breaking apart the roots, this allows the roots some room to breath after being in a grower's pot.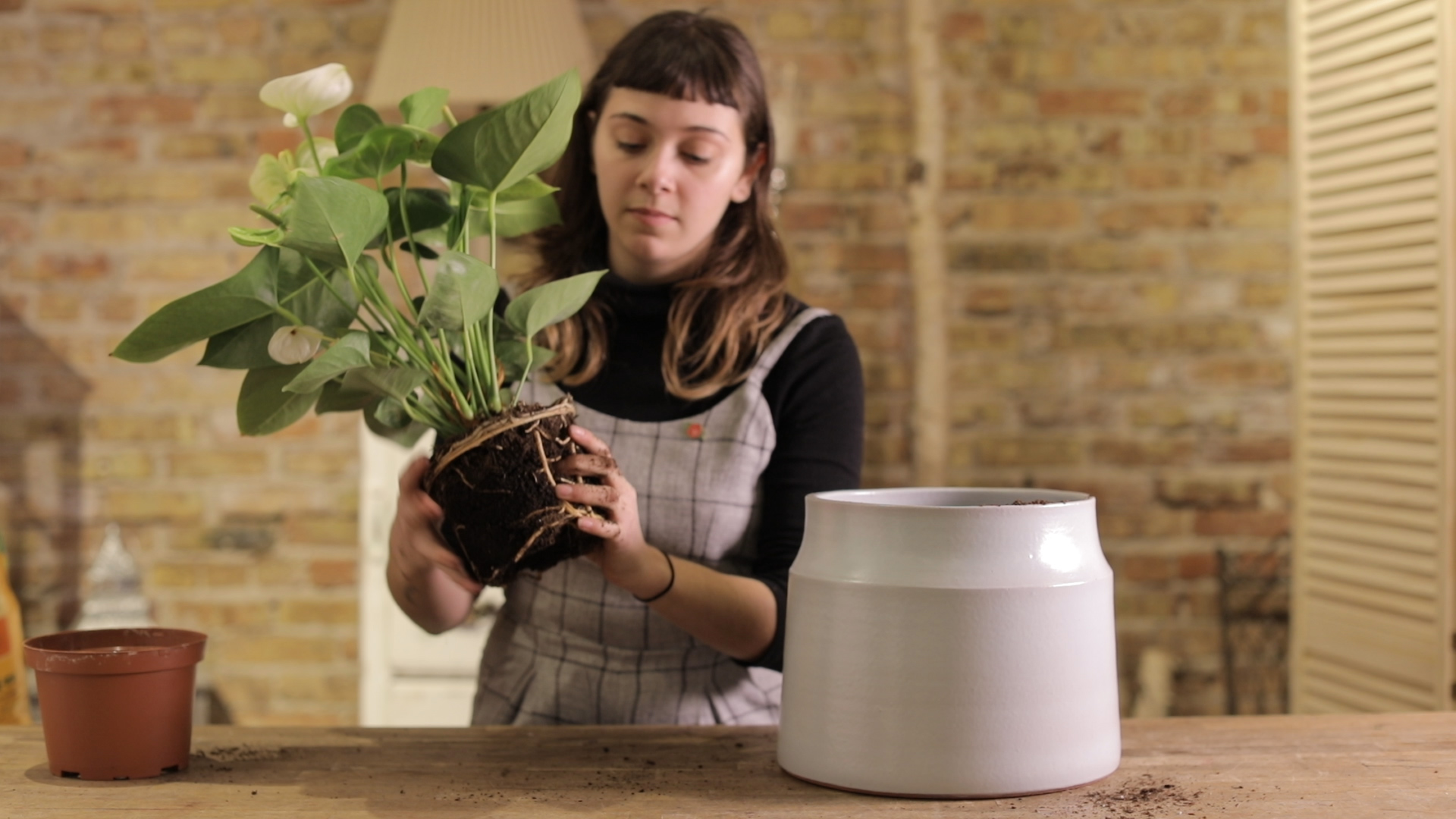 4. Put the plant into the soil, and begin to fill in more soil around the sides and on top of the roots, remembering to gently pat the soil down to fill in any air pockets.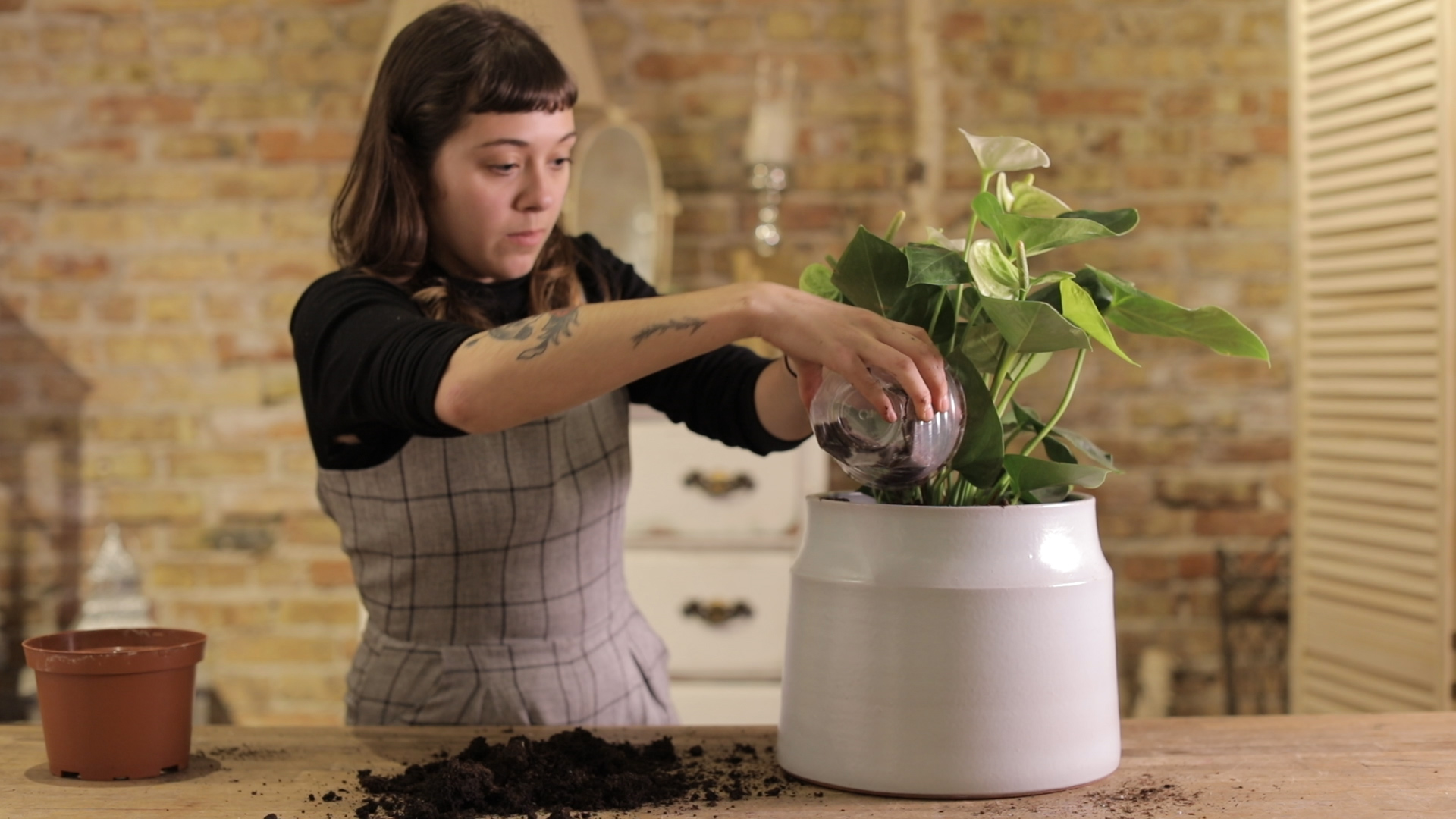 5. Finish filling in soil around your plant and take a step back, you did it!
Now that you've mastered planting indoor foliage, step up your green thumb game and take a on a terrarium! Watch our step-by-step video with Fleur Chicago:
For more planting fun, join us in store on 03/19 for our planting workshop! Spots are limited, get your tickets here.
Special thanks to Fleur + Potluck Creative