We at Unison love to work with small businesses that are creating beautiful things. This week, we want to turn the spotlight on Moglea.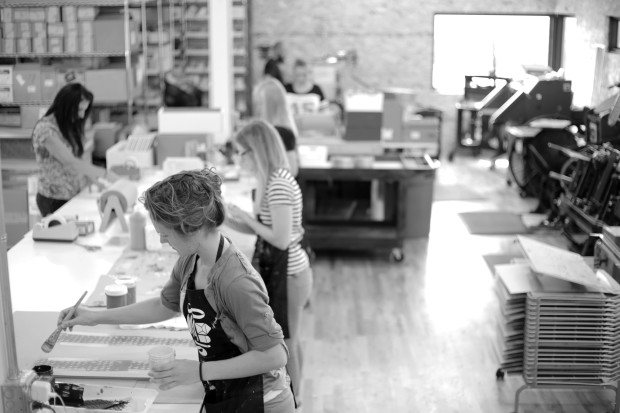 Moglea (MOH-glee) is an independent design and letterpress studio in Audubon, Iowa that creates handcrafted paper goods. Its owners, Chad and Meg Gleason, believe in the importance of production performed by hand. Their printing is done on a century-old Heidelberg Windmill Letterpress (the "Windmill" is an American nickname originating in its rotating gripper that grips and releases the paper stock).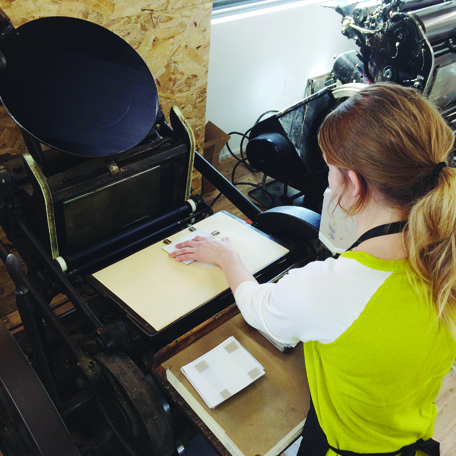 "I complete dozens of paintings to test out compositions, color combinations and textures," co-founder Meg Gleason says. "This is a crucial part of our creative process, and these paintings help inform the look and feel for each new collection. We feel that that Moglea customer is anything but traditional, so we like to make unexpected but welcome color palettes for the holiday season."
Unison carries three varieties of Moglea holiday ornaments this season: Holiday Dot, Whitewash, and Snowfall.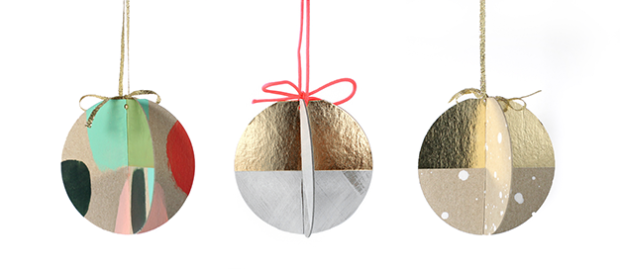 Our Creative Director at Unison describes Moglea as "an absolute breath of fresh air — modern, bright, beautiful, artistic — a true stand out."
We're delighted to have brought these dip dyed and hand painted ornaments into our holiday collection and look forward to the beautiful creations Moglea produces in the future.