Summer time is upon us, and the wedding invites are rolling in! We've picked some our favorites from our new summer collection that are sure to please any newlyweds.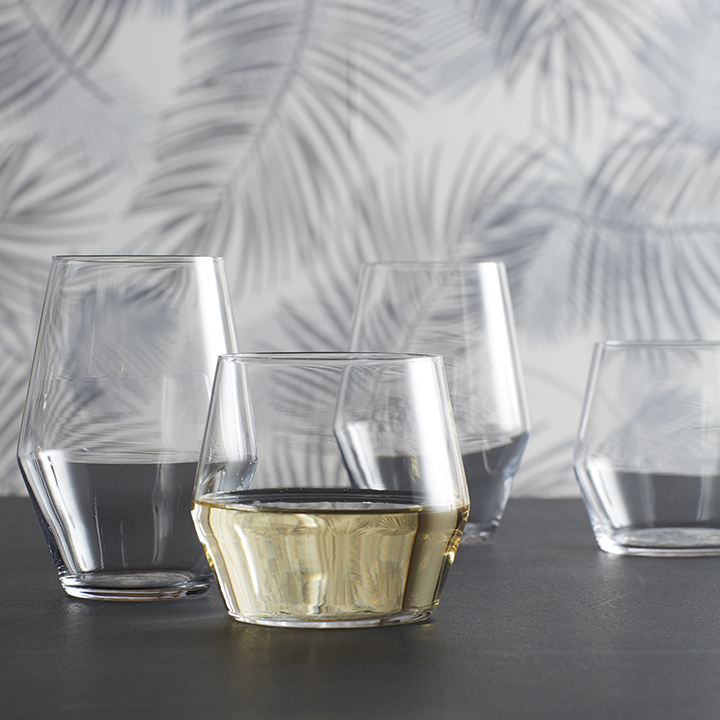 The simple-meets-exciting line of these short tumblers will have them celebrating the ever-inventive versatility of thoughtful modern design. With a line that is eye-catching and comfortable, this glass is a lovely resting ground for your favorite short cocktail as well as your hand.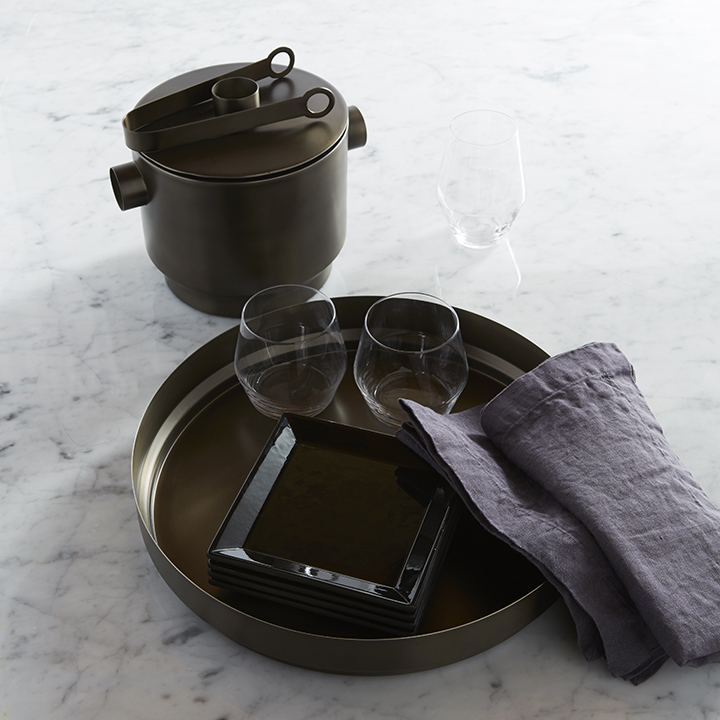 As simple as it is striking, the Rondo Black Barware forges oh-so-industrial stainless steel into a smooth-as-satin circle, for a look that's one part classic modern, one part trendy, all parts flat-out handsome. Use it on your bar, your coffee table, or tied up with a bow for your favorite couple.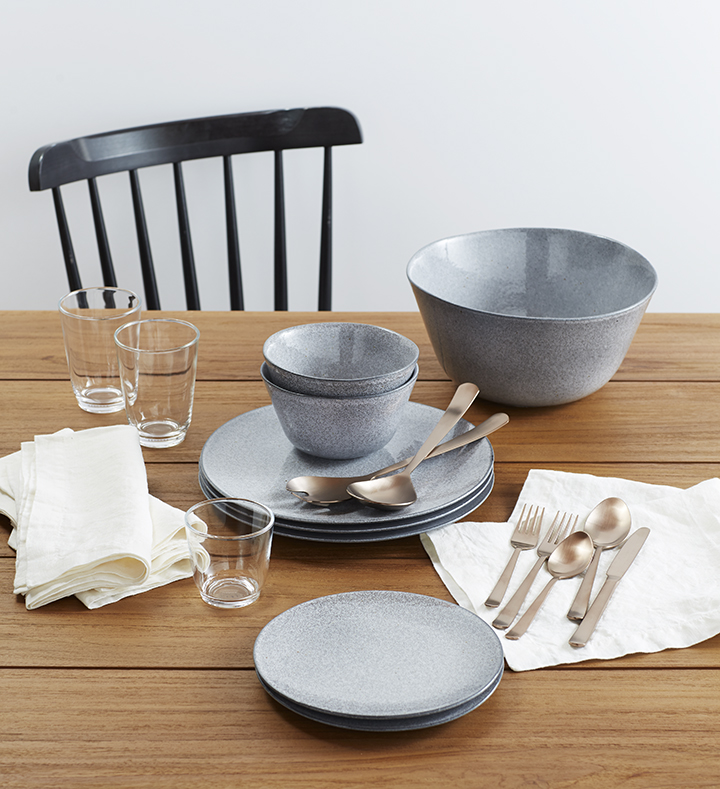 The Grace Gray 3pc Dinnerware set is crafted with a special grade of high-quality stoneware that's close to porcelain. Hand glazed with a reactive glaze that varies from piece to piece, the finish features darker gray flecks on a pale gray background. The resulting look is truly versatile: formal and casual all at once – elegant, graceful, and highly refined, it's the perfect set for newlyweds.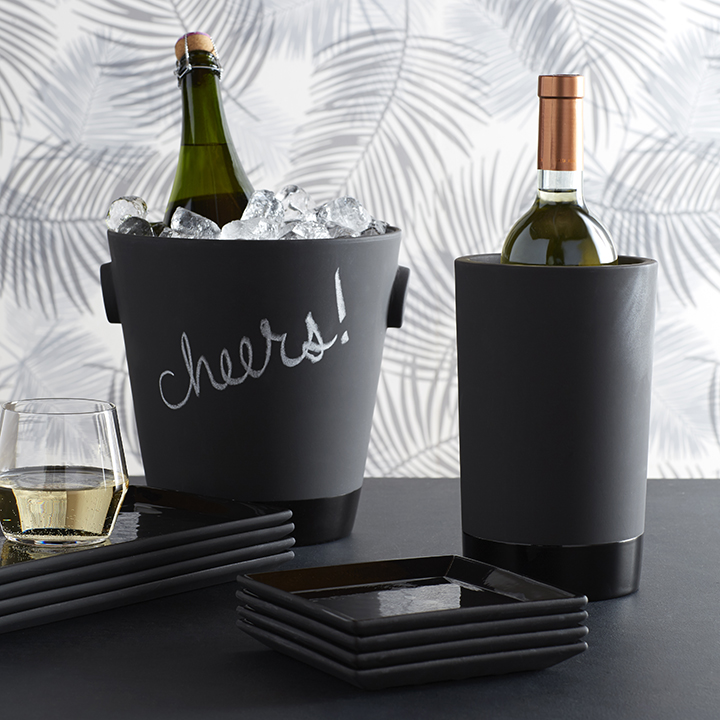 Black Ceramic Serveware + Barware from Magisso
In typical smart-modern style, Magisso's black terracotta barware is as practical as it is pretty. Simply soak them in cold water, and the naturally cooling ceramics will cool your favorite beverage, or cheese platter to perfection. For a bit of extra personalization, pull out a piece of chalk and mark the surface of the Wine Cooler or Champagne Bucket for the occasion.
Here's a quick how-to:
Shop the Black Ceramic Champagne Cooler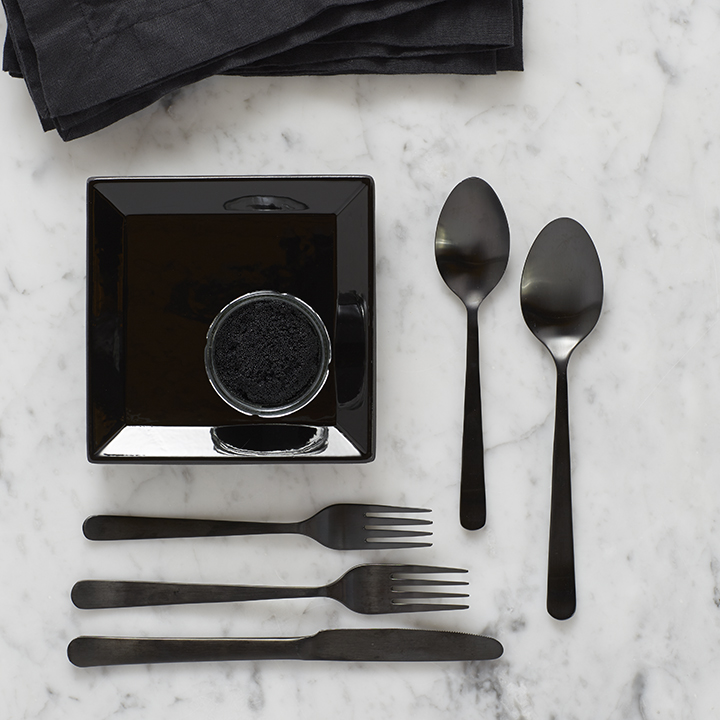 Gift them dining in high drama with the never-seen-anything-like-it Galvin flatware collection. Forged of titanium electro-plated 1810 stainless steel, it's not only built for standout style—it's built to last. After all, black works with everything, including your head-turning tablescapes.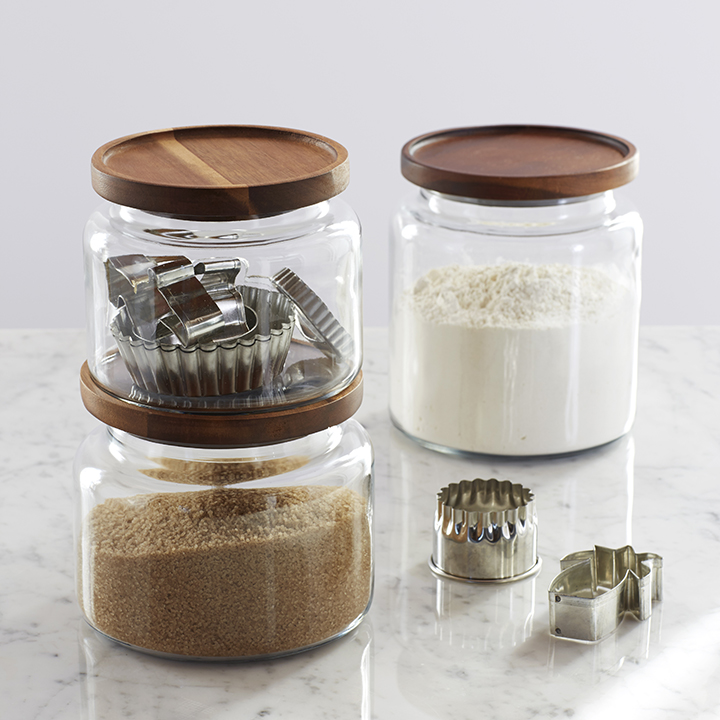 Straight-lined glass base, beautiful acacia lid…these jars are ones they won't want to hide behind cabinet doors. With a generous mouth opening that allows for easy access and a rim fitment that creates a firm lid fit, the Plateau Jars are perfect for storing baking essentials in the kitchen, cookies in the office, or dazzling jewelry on the vanity.