This summer we asked students at the School of the Art Institute of Chicago (SAIC) to submit their pattern designs for consideration in our #ArtInUnison contest. The winning design would be made into wallpaper for our Fall 2017 collection. We narrowed the entries down to three and asked you to vote on your favorite, and you picked Kelsey deLisser's Diamond Graphite Design.
We caught up with Kelsey to ask her a bit about her own studio practice, and what her inspiration was behind her wallpaper design: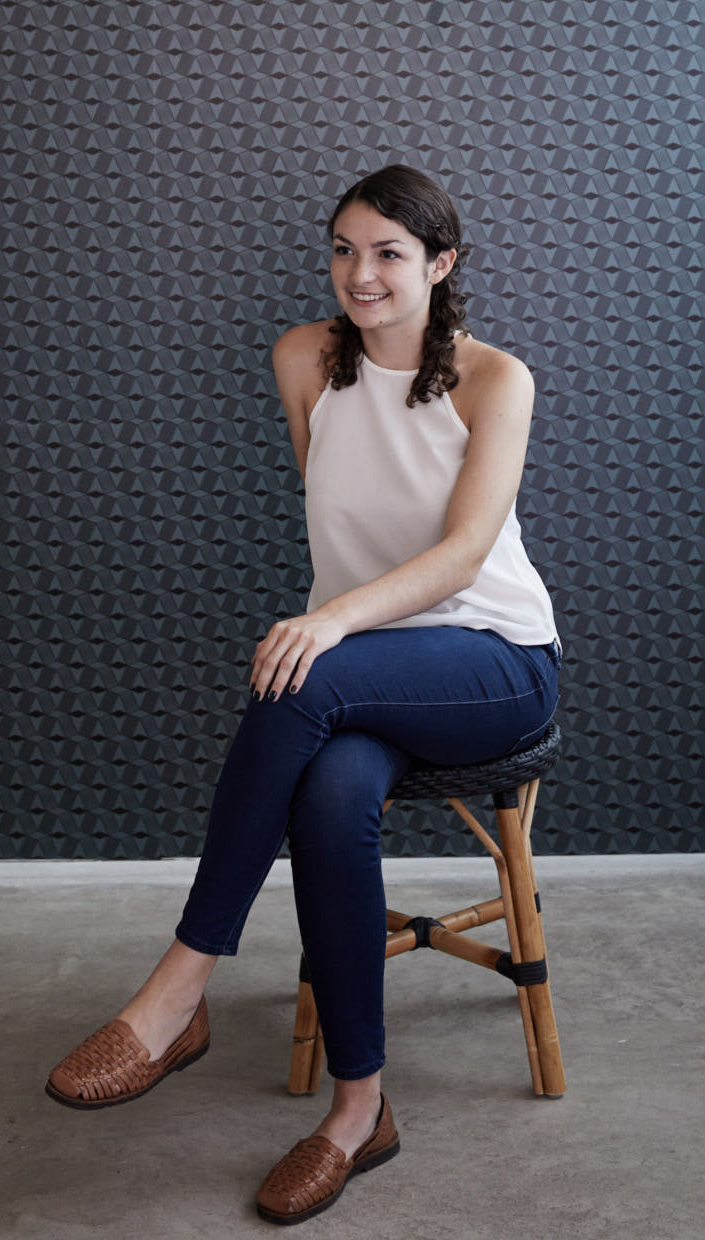 1. How did you learn about the #ArtInUnison contest?
A friend of mine heard about it in class and knew how obsessed I was with wallpaper and got a flyer for me. I was super excited to hear about this opportunity because it felt so tailored to me and what I love to do. 
2. What influenced your design and color palette for your wallpaper submission?
This pattern strays from what I normally design. For this contest I decided to make a graphic tiled repeat. I tried all different shapes, sizes and line thickness until I found something that felt right. The color palette I chose came from me trying to get this luxurious look of gloss ink on matte paper digitally rendered.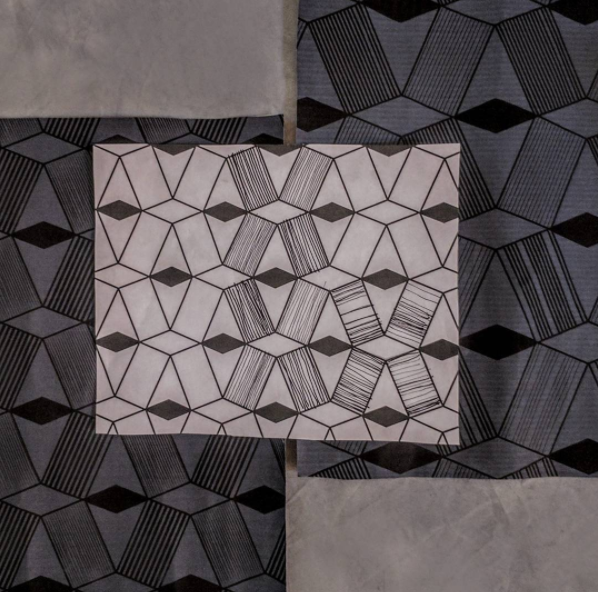 3. Your current focus as an SAIC student is in Fiber & Material Studies, with an emphasis on Screen Printing, what is your personal studio practice like? Is your work similar to the design you submitted for the contest?
My personal studio practice is primarily hand screen printed fabric. I grew up in Miami, FL where greenery was a big aspect and became a theme I like to work with. With my major I have access to a lot of customization and get to play with my patterns a lot more. I get to play with color by dying my own fabric and mixing my own inks. 
4. Has your internship at Relativity Textiles influenced your work at all?
Interning and then working at Relativity has defiantly influenced my work. Ive spent a year working with these luxurious metallics and gloss colorways that, when you see in person are just so satisfying that I tend to try similar colorways in my work.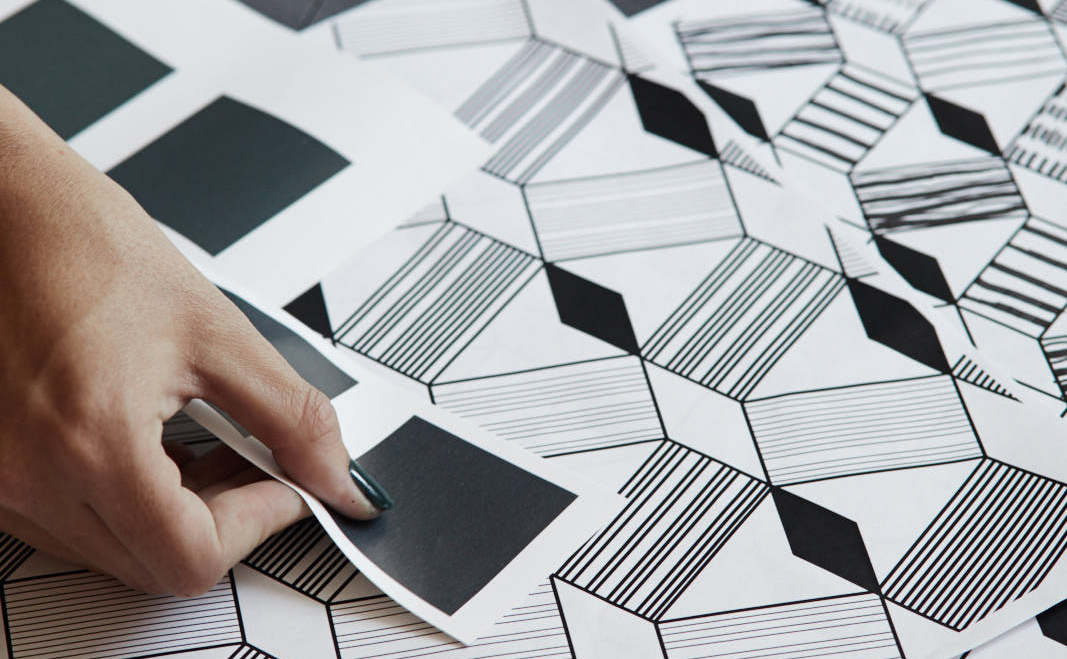 Especially with this pattern I was trying to emulate this glossy feeling that I get when I install our gloss colorway into a space. It's funny because I find that after so long of working on these patterns at Relativity I often find my doodle sessions turn into just variations on patterns I have worked on previously. So I definitely think Relativity Textiles has made an impact on my work. 
5. What are your plans for the coming year, and what do you see yourself doing post graduation?
For the coming year I will be back in the studio at school producing as much fabric as I can in our silkscreen studio before I graduate. I will also be working for Relativity Textiles part-time and freelancing designs for a company called Polychrome. After graduation I really just want to design textiles for the home. I have an infatuation with pattern and I love the way it feels to fill a space with your ideas. 
Thanks Kelsey! Stay tuned for more #ArtInUnison blog posts this fall!