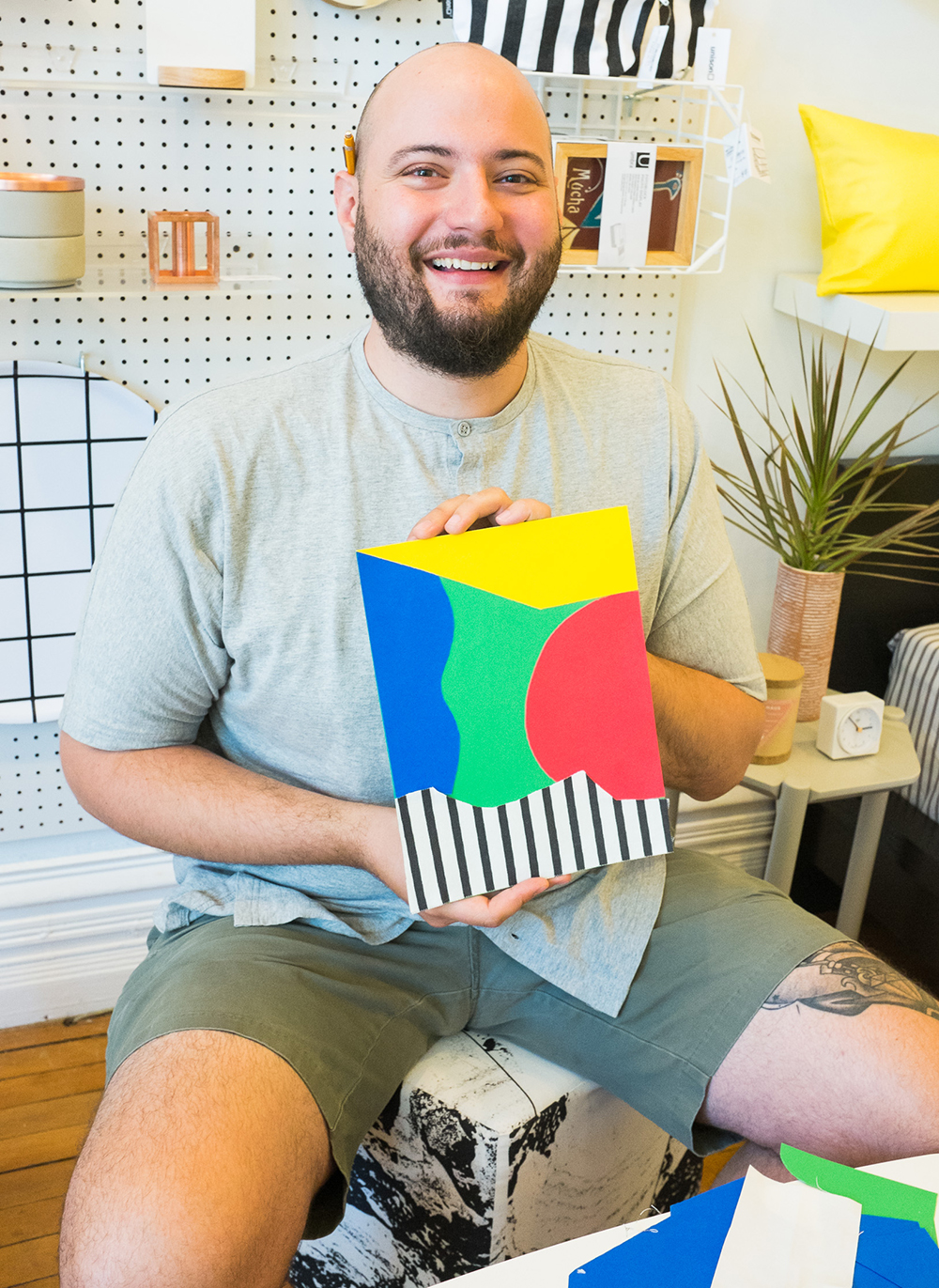 We recently invited Chicago artist Chad Kouri known for his colorful collages and drawings to lead a Kid's Collage Workshop at our Wicker Park store. Chad is Co-Founder of the Chicago-based art and design incubator, The Post Family and his work has been exhibited at many notable institutions including the Museum of Contemporary Art Chicago, the Rochester Museum of Fine Arts and the Mission Cultural Center of Latino Arts in San Francisco.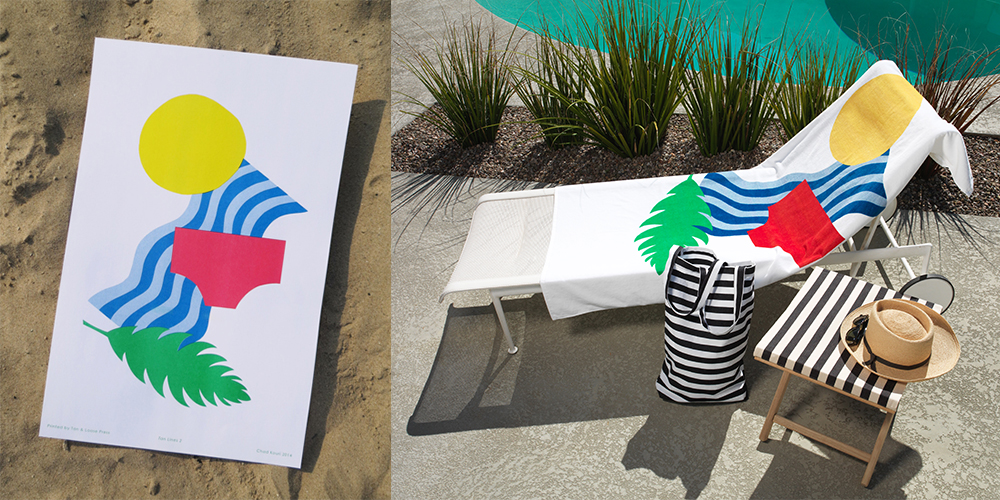 We love Chad's bold, graphic sensibility and we have collaborated with him on a number of unique projects including hand screen-printed greeting cards and most recently, a limited edition beach towel based on one of his Risograph prints, Tanlines.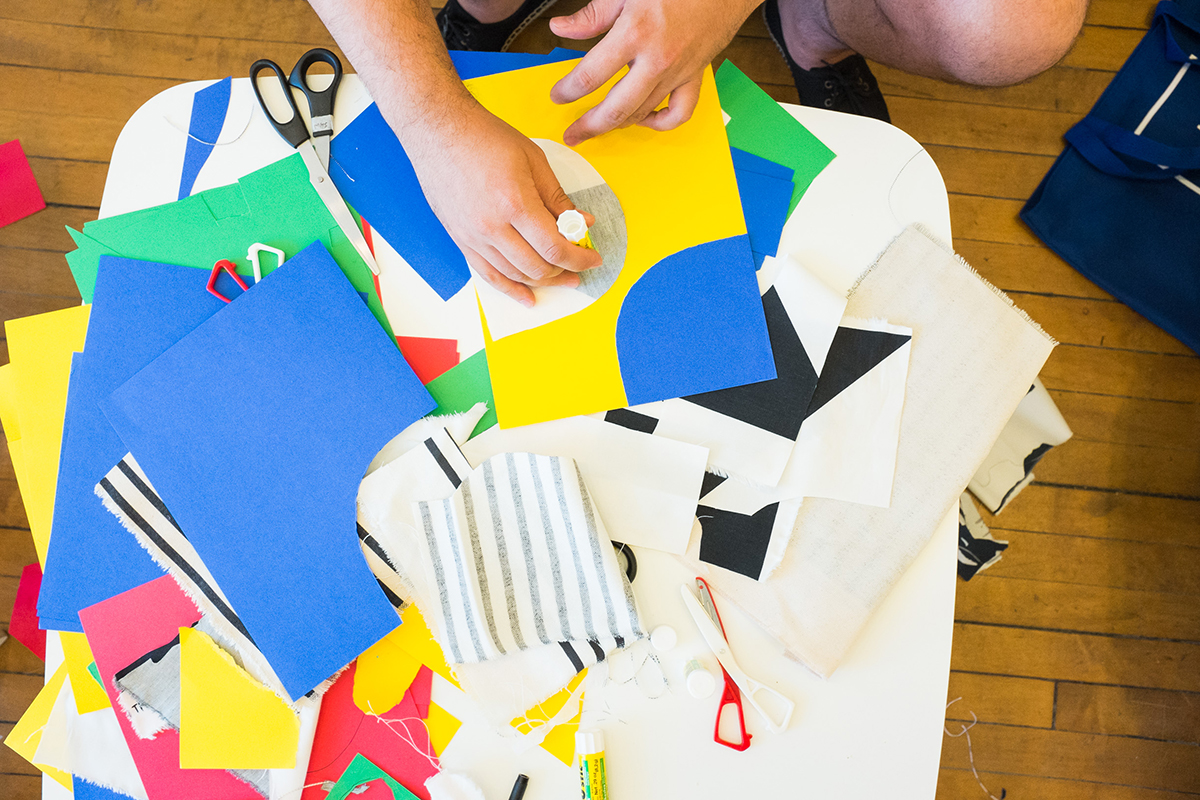 At the event families were invited to work with Chad, and use Unison scrap fabric along with brightly colored cardstock to create their very own collage masterpiece.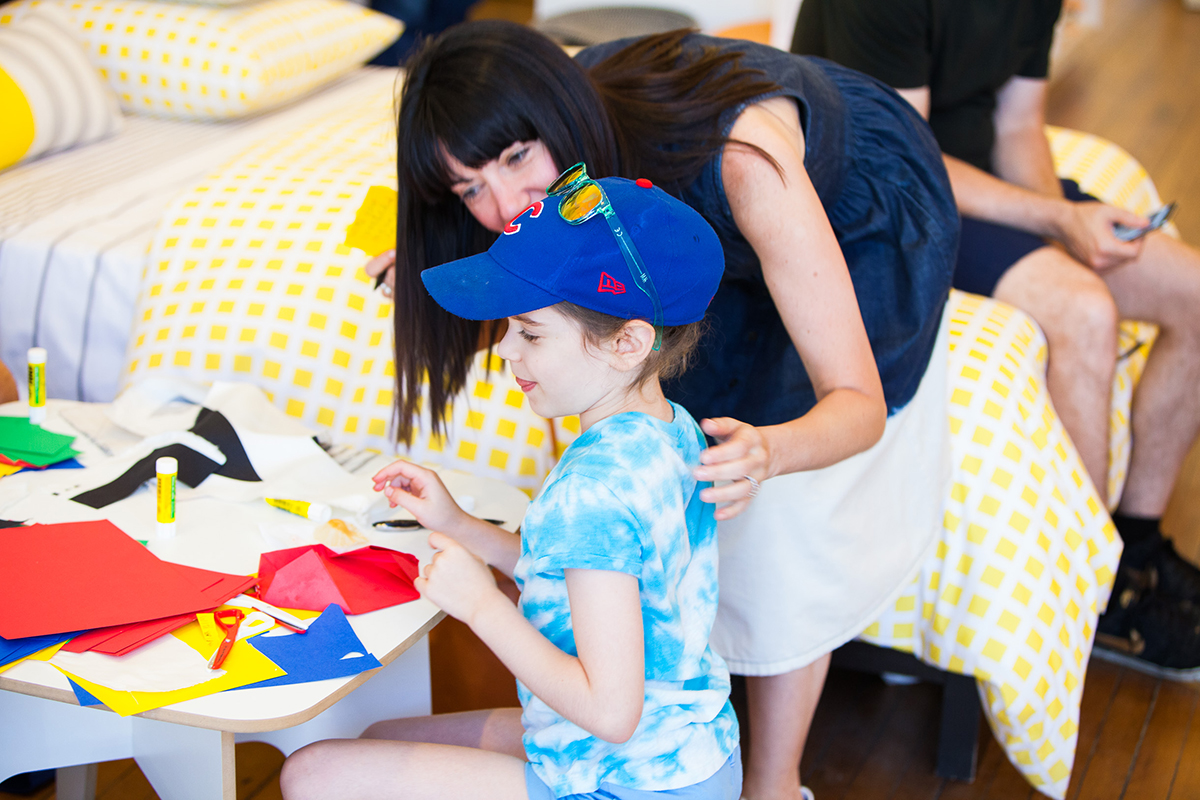 Some favorite Unison fabrics of the day included our Charcoal Sailor Stripe and Shapes Black patterns, perfect for pairing with the bright primary-colored papers that Chad chose for the event.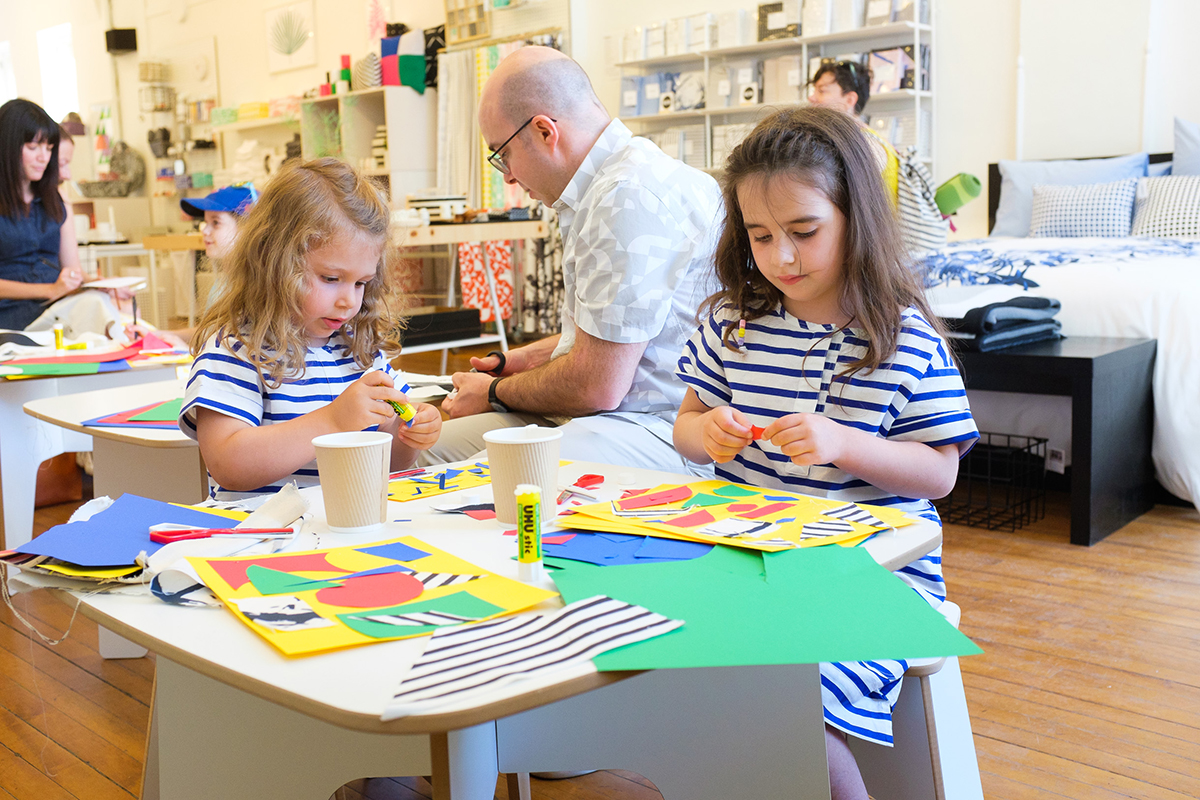 Kids and parents alike worked hard on their collage creations. Unison co-founder Robert Segal collaged the day away with his daughters Emily and Abigail.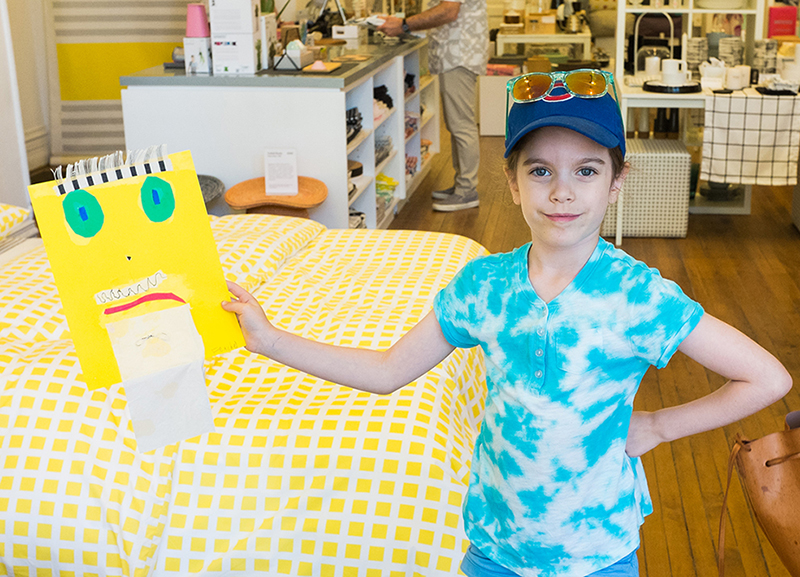 The result was a great selection of gallery wall-worthy collage works! Special thanks to Chad Kouri for leading the event and thanks to all of the families who came out for this fun Saturday at our Chicago store.
Stay tuned for upcoming in-store events on our Facebook page and unisonhome.com
Special thanks to Ben Speckmann for photographing the event.