Our latest bedding is custom-made for a Chicago destination that's anything but ordinary.
We've been told our bedding is perfect for guest rooms, and Chicago's iconic Inn at Longman & Eagle agrees. It now features Unison special-edition bedding that was created as a collaboration between Cody Hudson (partner at Land and Sea Department, which owns and operates the Inn at Longman & Eagle) and Unison co-founder Robert Segal.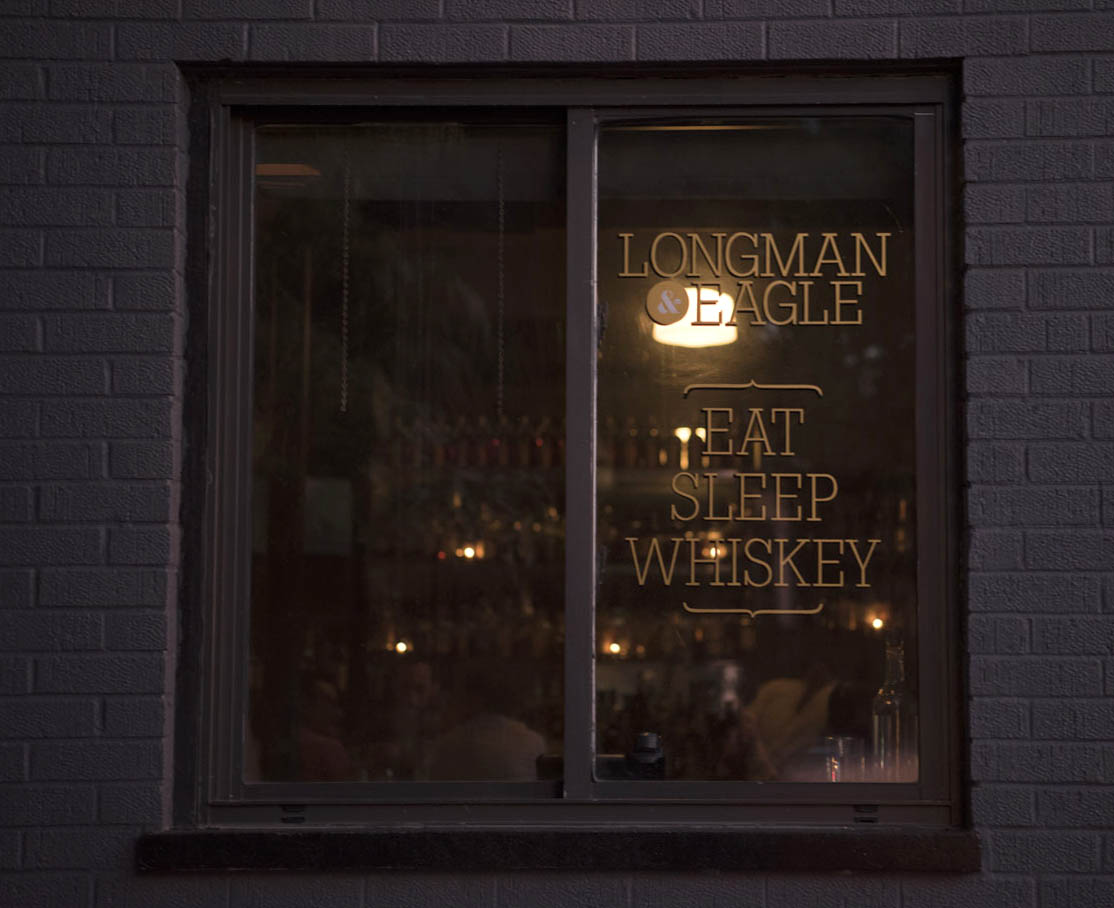 You can purchase the bedding, a quilt that reverses from navy blue to light grey, online or in or store. But we hope you'll visit the Inn, too, to see it in its native environment. The Inn features six small eclectic rooms and sits above a whiskey bar serving Michelin-star-rated food. Inside each room: a mix of furniture designed and built by Land and Sea partners Mode Carpentry, plus curated artwork by Stephen Eichhorn, Ryan Duggan and other noteworthy creatives.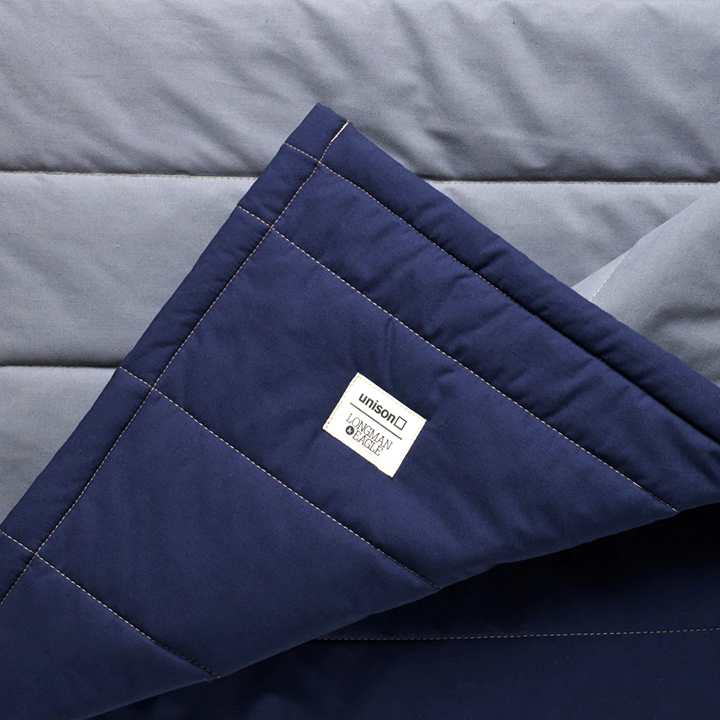 We caught up with Cody, who shared more about this unique Chicago destination and what makes its new Unison bedding such a special touch.
Unison: You've had a longstanding collaborative relationship with Unison. What made the bedding the natural next step?
Cody: We've been using Unison bedding at the Inn since we opened. We like to support local companies so Unison was a perfect fit. After a few years of using the bedding we thought it could be interesting to do more of a custom comforter for the rooms.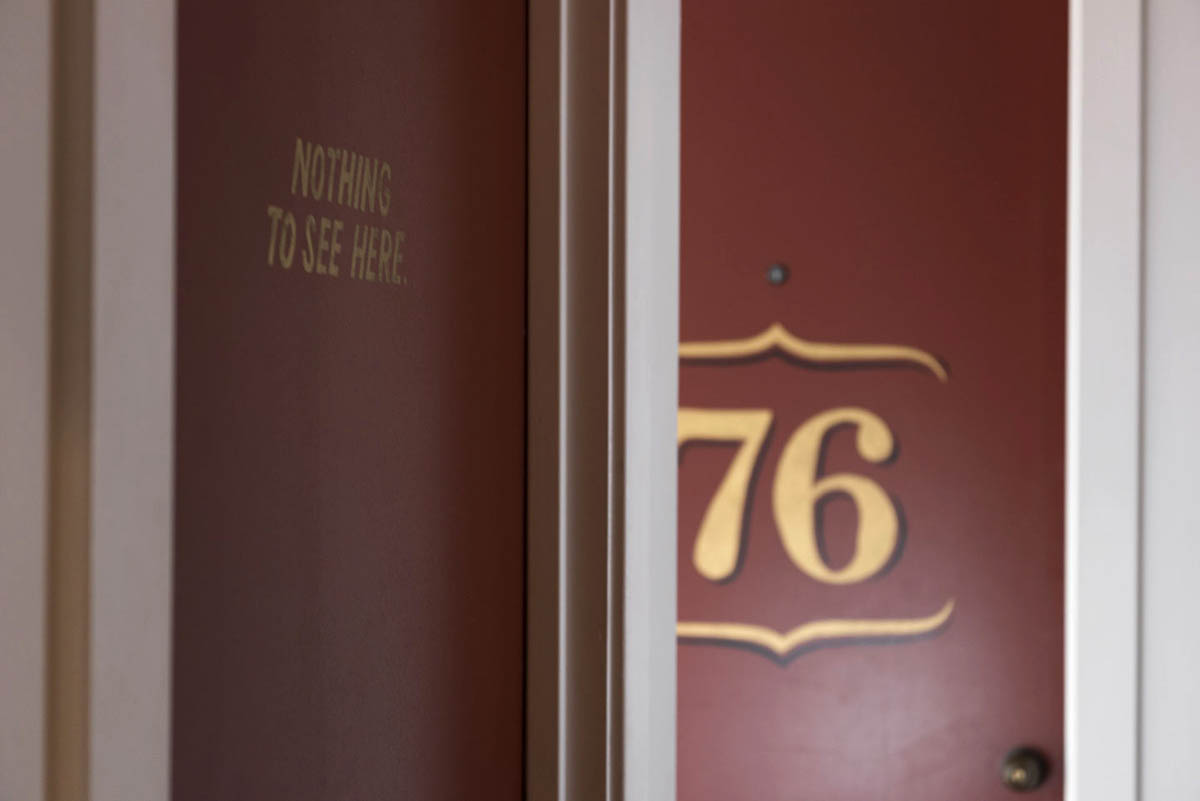 Unison: What were some key things you kept in mind when creating the design?
Cody: [We wanted] something simple, clean and a little utilitarian that would hold up in an inn setting. Also, there's a lot going on in the rooms already so we wanted something with some color and pattern but not too much.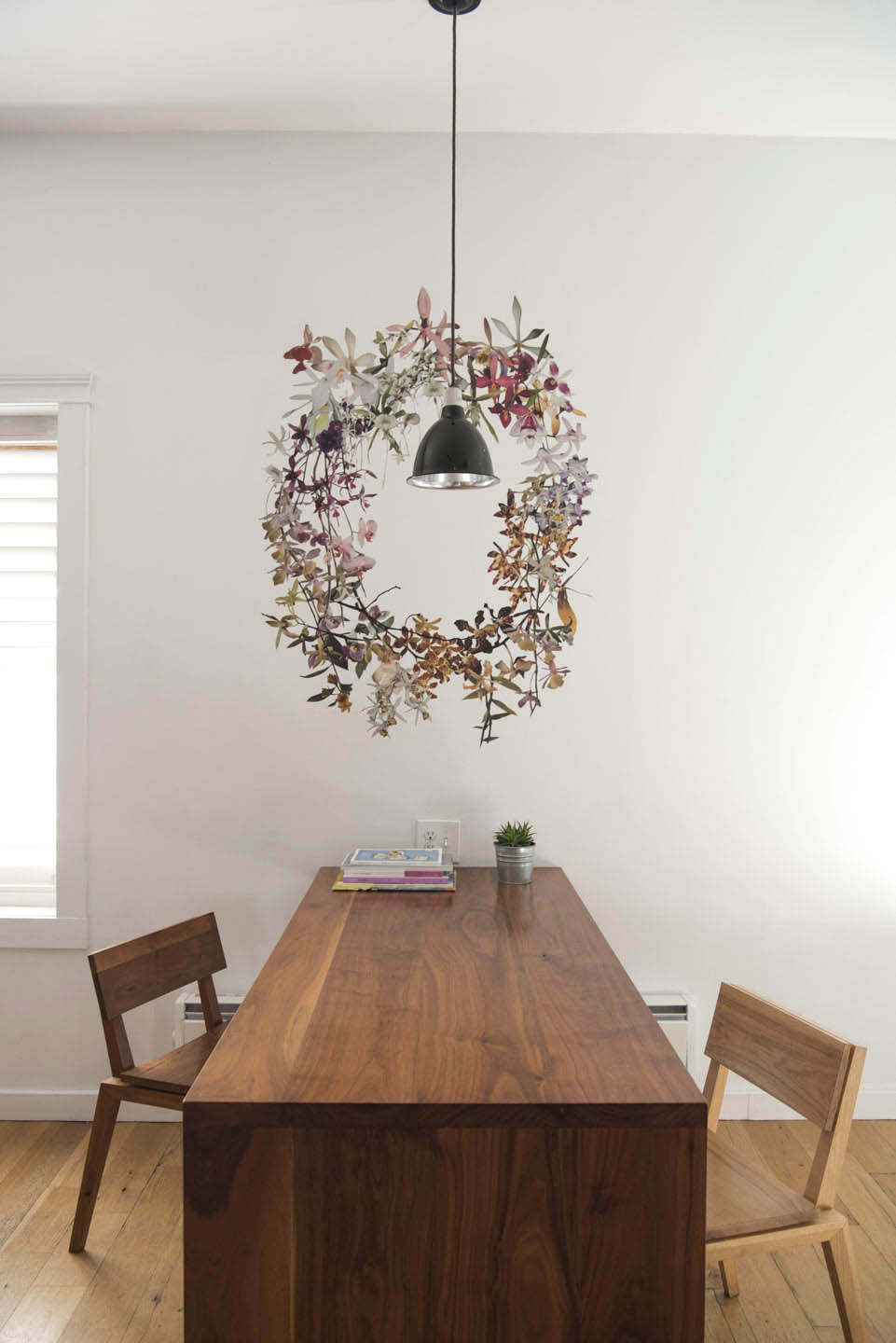 Unison: These aren't your typical hotel rooms. What's the vibe?
Cody: It's a pretty casual experience, almost like staying at a friend's house who has a really cool guest room and has great taste in music, art and whiskey.
Unison: Another one of your collaborations with Unison, the Anchors bedding, was based on your hand-drawn illustrations. Tell us about your process for the Longman & Eagle bedding.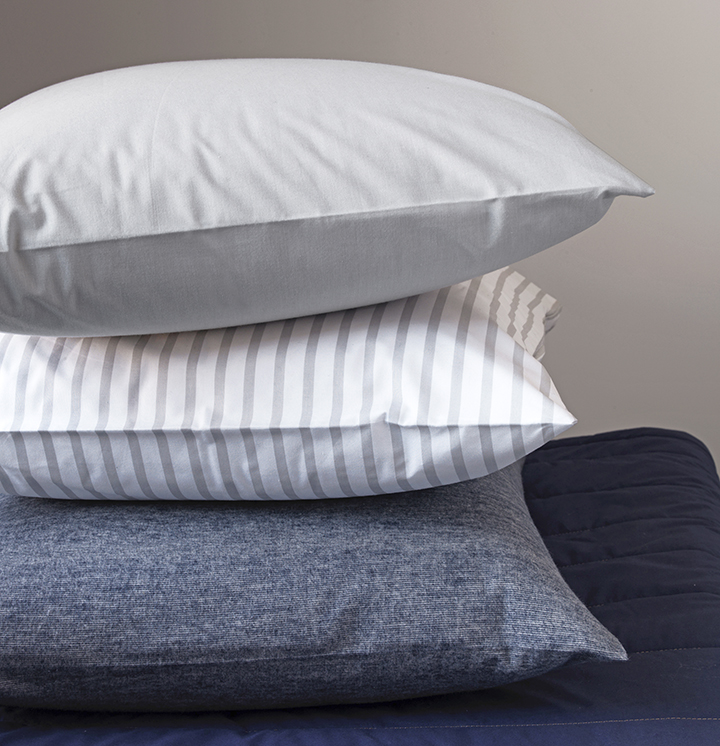 Cody: I had a few meetings with [Unison co-founders] Robert and Alicia and talked about what fabrics would work best and what would go with the sheets and pillowcases we were going to use. We landed on this clean combination.
Unison: All beds at the Inn will also have the Sailor pillowcases. Why go with these?
Cody: We wanted the colors on the comforter to work nicely with everything else on the bed — it was a good fit.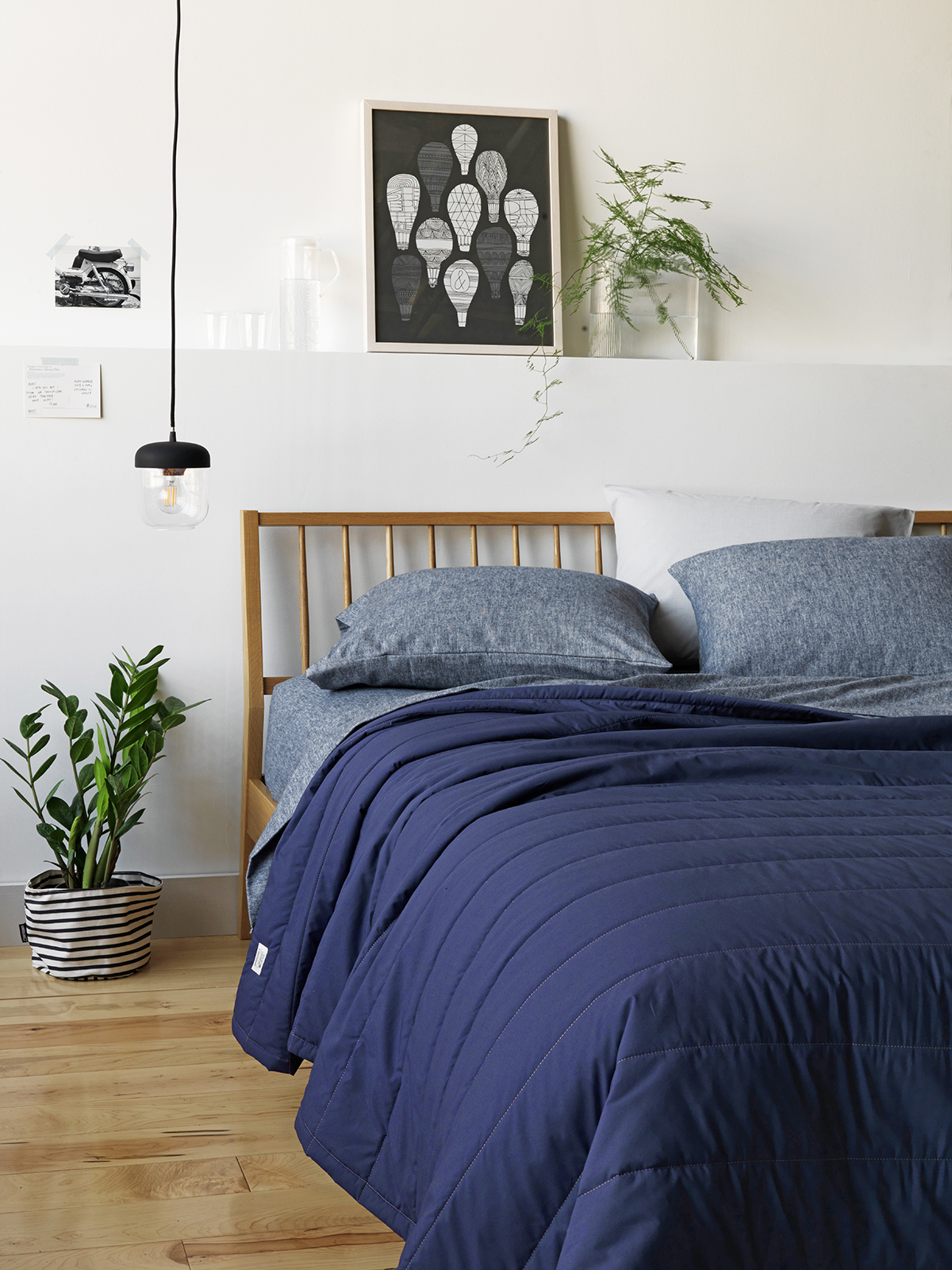 Unison: Tell us a bit more about your own studio practice. What's your main focus and any new evolutions as of late?
Cody: I split my time between Land and Sea Department projects, traditional graphic design work and working on my personal art in the studio. In my personal work I've been focusing on more abstracted paintings on linen as well as steel and wood sculptures. I spent the last two months painting quite a bit getting ready for a few shows but now I'm back pretty heavily focusing on a few new LSD projects in the works.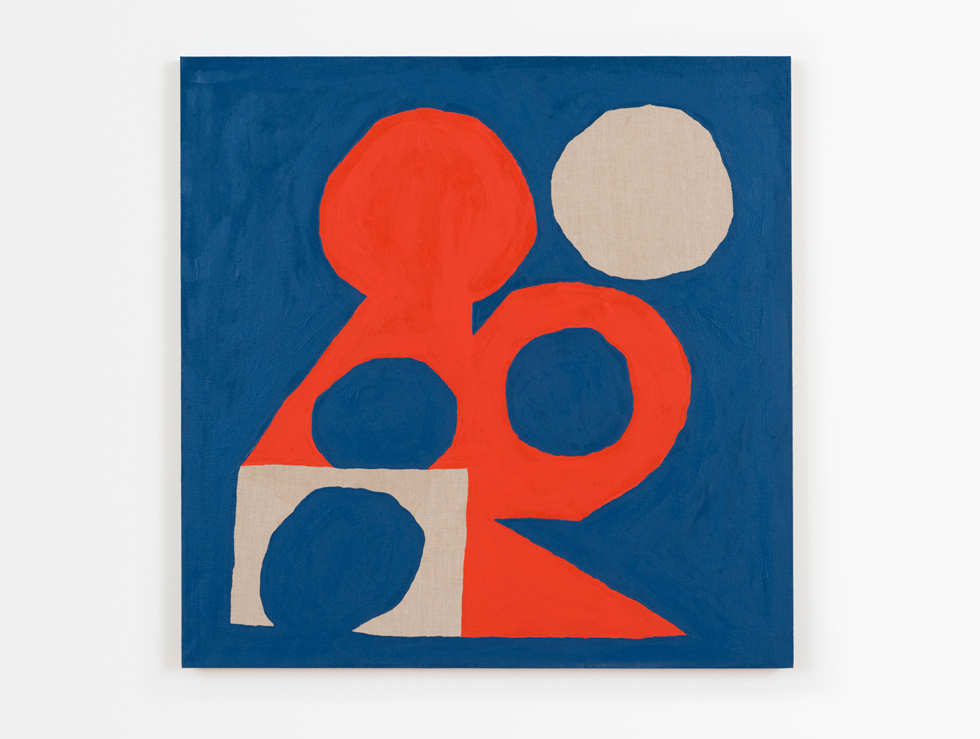 Unison: Where else can people see your work?
Cody: I had a show at Andrew Rafacz Gallery in Chicago last month, I'm doing a small show of sculptures in Amsterdam in December at Mini Gallerie. I'm slowly working towards a few other painting shows later next year as well as wrapping up details on a few mural projects for later in the year. That and raising two young kids is keeping me pretty busy right now.
Want to learn more? Click here for a peek inside The Inn at Longman & Eagle. Or, get immediate gratification and shop the new L&E Reversible Quilt here.