Hosting has been a part of humanity's global culture for millennia. Everyone wants their home to have a comfortable space for a guest, so we've selected our favorite items to make a house guest feel at home and taken care of.
First things first: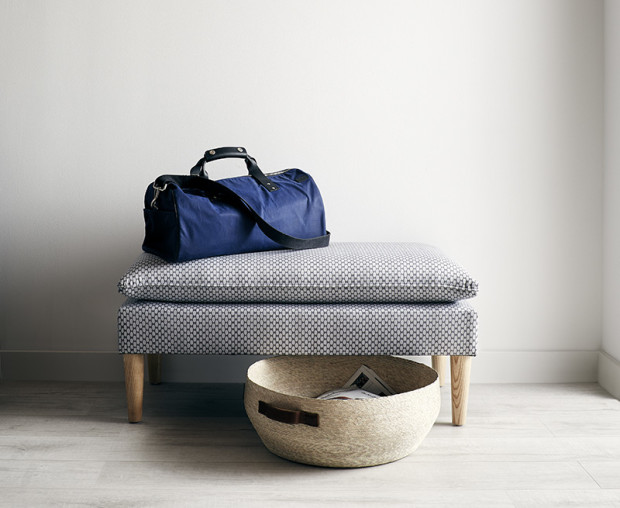 A bench provides both function and comfort. Your guest can drop their bags on the modern and stylish Mesh Gray Bench. With its striking but subdued pattern that goes well with any decor, this solid pine bench will withstand the test of time. We suggest the Natural Nido Basket as an attractive and easy way to store extra blankets or pillows underneath. Speaking of which…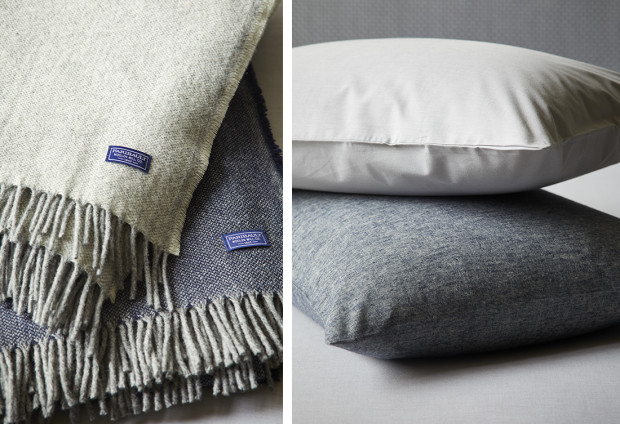 Minnesota-woven wool from one of the last vertical woolen mills in America, which means these blankets are made entirely in the mill, from raw cotton to finished product. They're machine washable, fade resistant, and the best part? Wool is an active material which reacts to changes in body temperature, so it will keep your guest warm when they're cold and release heat when they're hot.
The pillows are the Unison Chambray Stone and Flannel Indigo, both made of 100% Portuguese cotton and guaranteed to make anyone staying overnight want to cozy up to them.
But what about a quilt?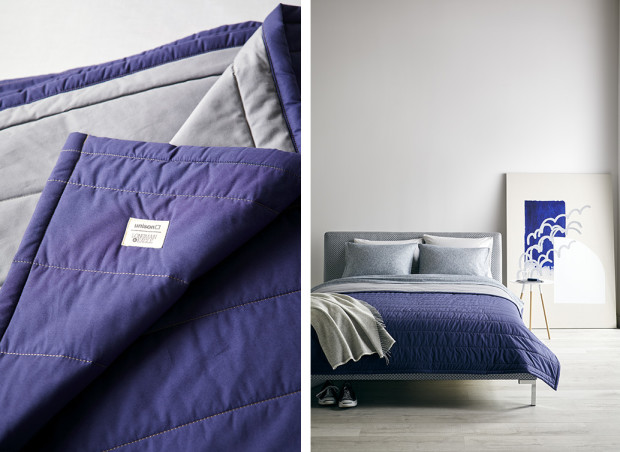 What better way to welcome your guest than with unique and cozy bedding. Made of 100% cotton and reversible from navy blue to light gray, this quilt is warm enough for winter and cool enough for summer. If you're in Chicago, then this has an extra benefit, as it is an exclusive Unison collaboration with the city's iconic Inn at Longman & Eagle.
And finally: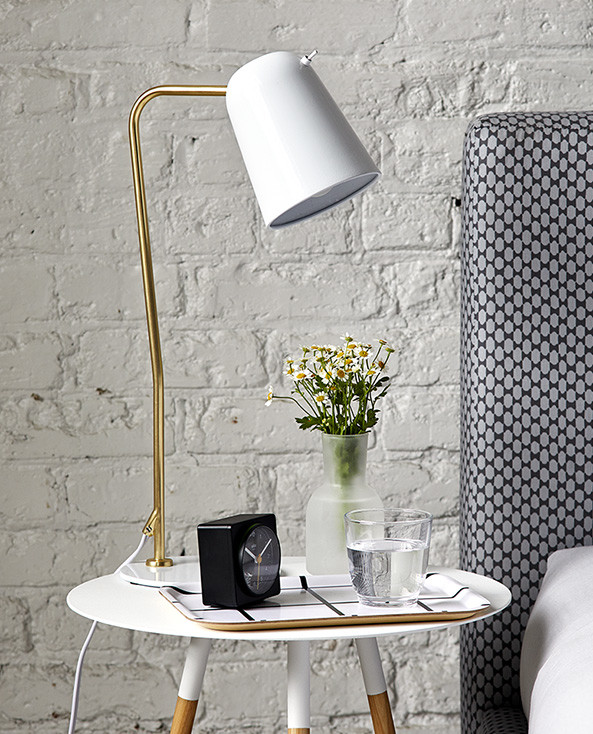 The essential nightstand. Imagine dropping your bags after a weary day of travel, sitting on the bed and seeing cheery flower cuttings and a glass of water (or whatever you prefer), already waiting for you. Bring the look together with an appropriately sized tray and add the final touch with a classically elegant table lamp for easy nighttime reading.
Bring sophistication to the table with the Canal White Table Lamp. The Canal has an elongated dome, adjustable shade, and metallic finish to provide just the right touch of style. We love the Gather vase collection for its simple lines and thin but durable design. They're the perfect size for a side table or nightstand accent. The Grid Tray pairs a classic Unison pattern with form and function, as maintaining a tidy table with it is a breeze. The table itself? Modern design, minimal footprint. Save space and look chic with the Tri Side Table (available in white or black).
There it is! Pick your favorites and check "cozy guest room" off your list.