We've all done it: you plan a dinner party and spend loads of time mapping out a menu, shopping for ingredients, and preparing the food, only to look around in a panic when the doorbell rings on the night of. Where are those blue linen napkins?! Are they still in the ironing basket? And what am I going to serve the salad in? Oh no. Did we ever find that missing salad tong?
In the end, there's more to a great party than scrumptious tastes. Even the most elegant dishes can lose their luster if the mood and ambiance isn't carefully considered—including the mood of that stressed-out hostess, who's too busy wrangling her table linens to actually enjoy her guests.
Ah, the all-important table setting.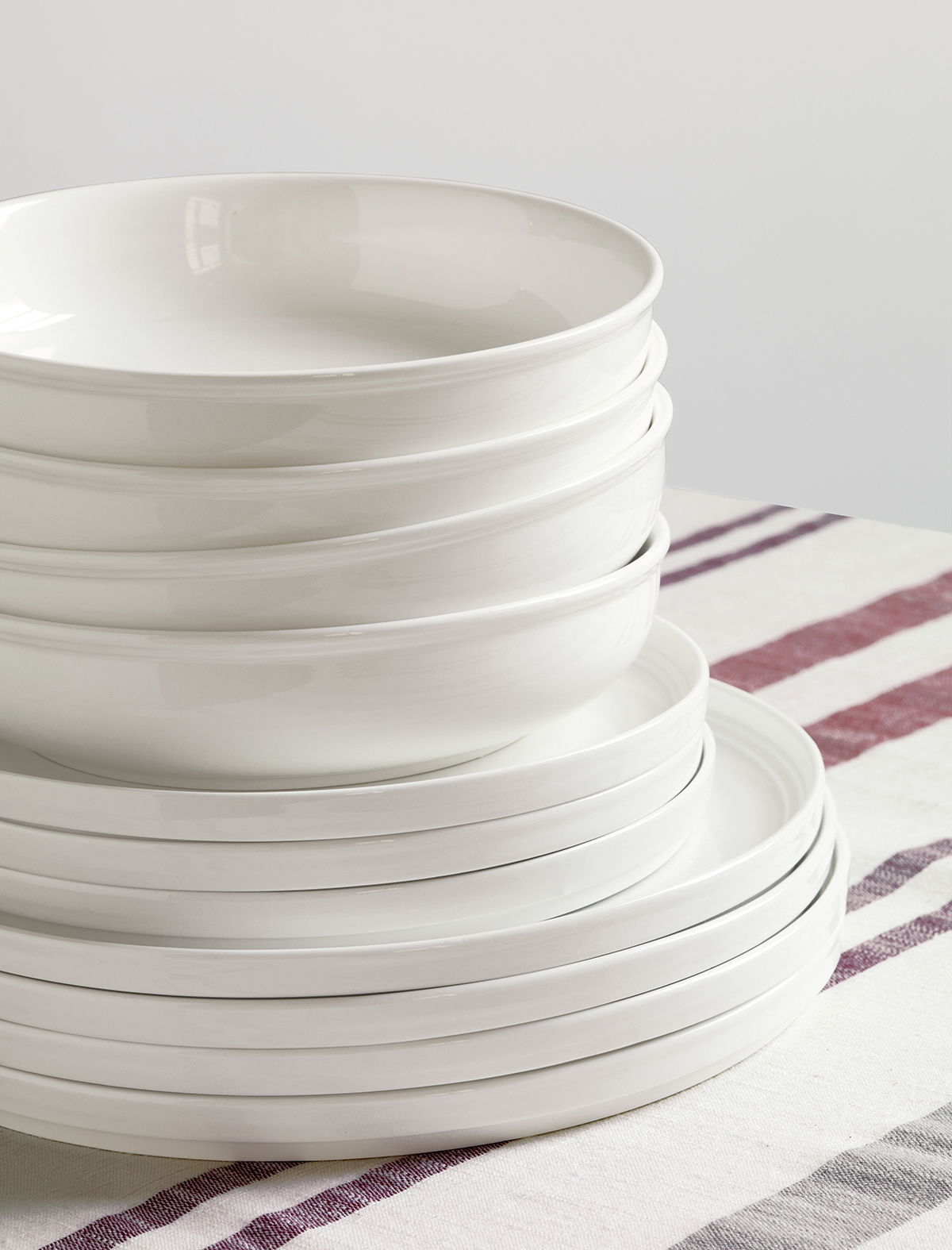 Setting a table is not rocket science. But it is foundational, essential, and darn fun, when you approach it the right way.
The key to tapping into the fun? Good question. Here's our 3-part answer:
Don't wait
Setting a table is an every day task. And the more you do it—and do it well—the less stressful it will become when it's time to throw a gorgeous tablescape together for a special occasion.
So set your table for family dinner on a nightly basis. Use your tablecloths, napkins, special flatware, you name it. Don't be afraid to break out the place cards or crystal candlesticks on a Tuesday with leftovers. It's fun to get fancy in your PJs—and it's a great way to play around with different looks and become comfortable with more formal settings.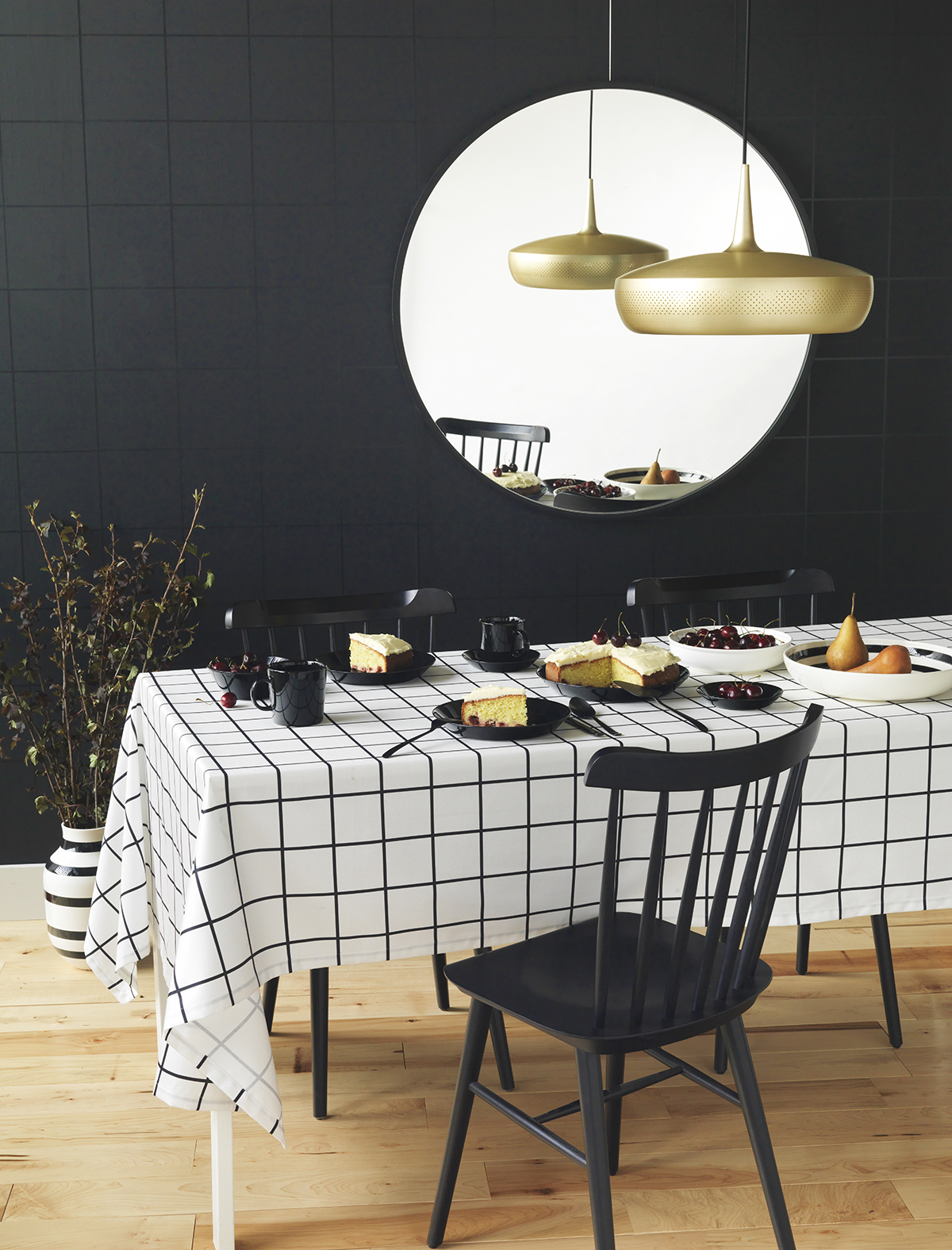 When you have a dinner party on the books, plan ahead. A few days before the shindig, try out a few table setting combinations, make your selections, and be sure all your linens and other items are spit spot and ready to rock.
On the day of the party, go ahead and set the table early on. It's an easy task to check off the list before you even hit the kitchen. And a pre-set table adds a great sense of ambiance for guests as they enter your home.
Know the basics
You can do a lot with a table setting. But certain basics are a must. So get them down pat, and then build from there.
Here are the essentials: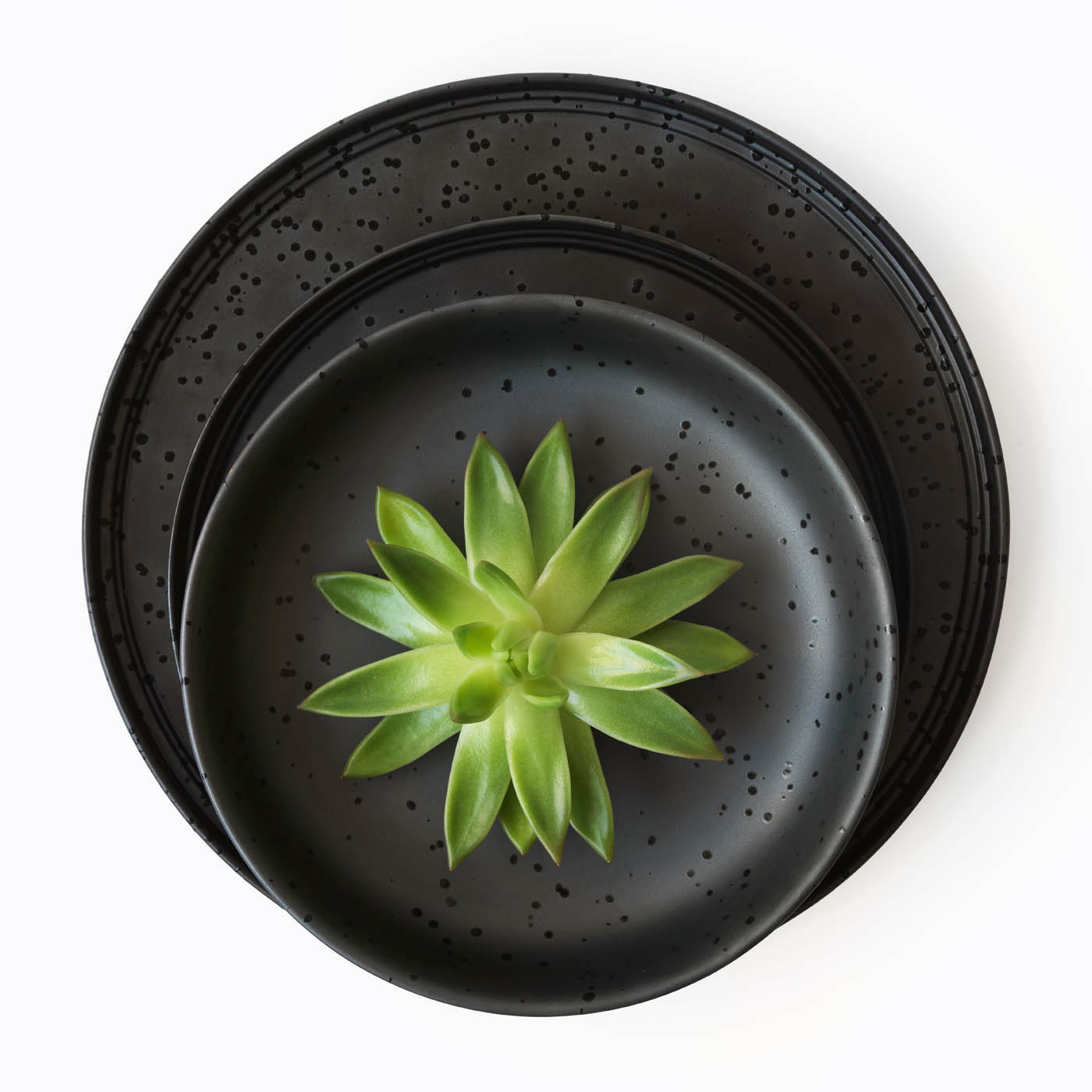 Dinnerware: The star of the show. The dinner plate represents the main event and sits at the center of the individual place setting, with all the other elements placed around it. Additional items, such as salad plates, soup bowls, etc., should be added as the menu requires.
Shop Merchant Dinneware here.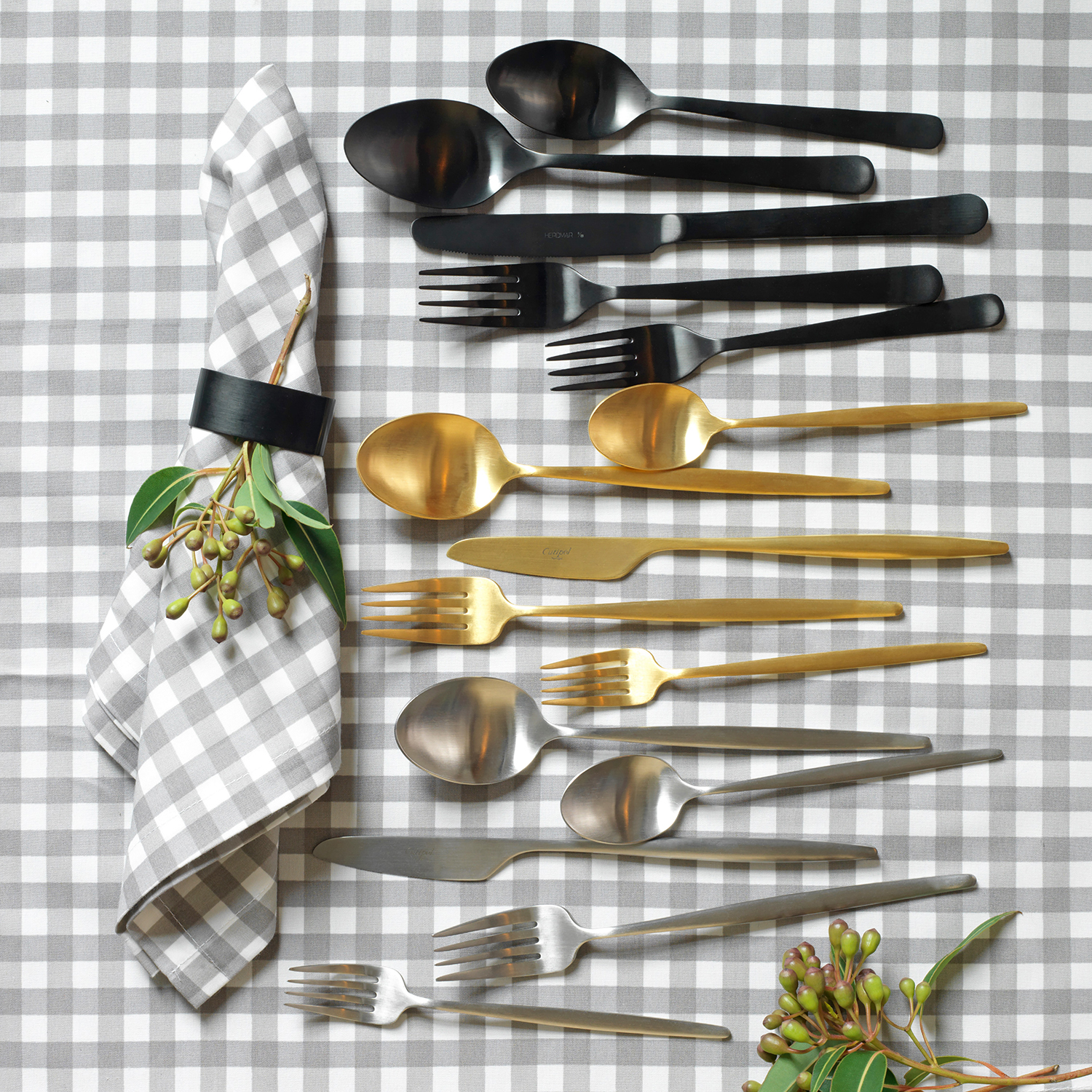 Flatware: The supporting cast. Every piece of flatware plays a key role. At the very least, you'll want to include a dinner fork, knife, and spoon, placed from left to right in the order in which they're used—fork to the left of the dinner plate; knife immediately to the right of the plate, sharp edge facing inward; and spoon on the far right. Add additional pieces of flatware according to whether or not they'll be needed during the meal—which is why a 5-piece place setting is essential.
Shop Eve Brushed Stainless Steel 5-Piece Flatware Set here.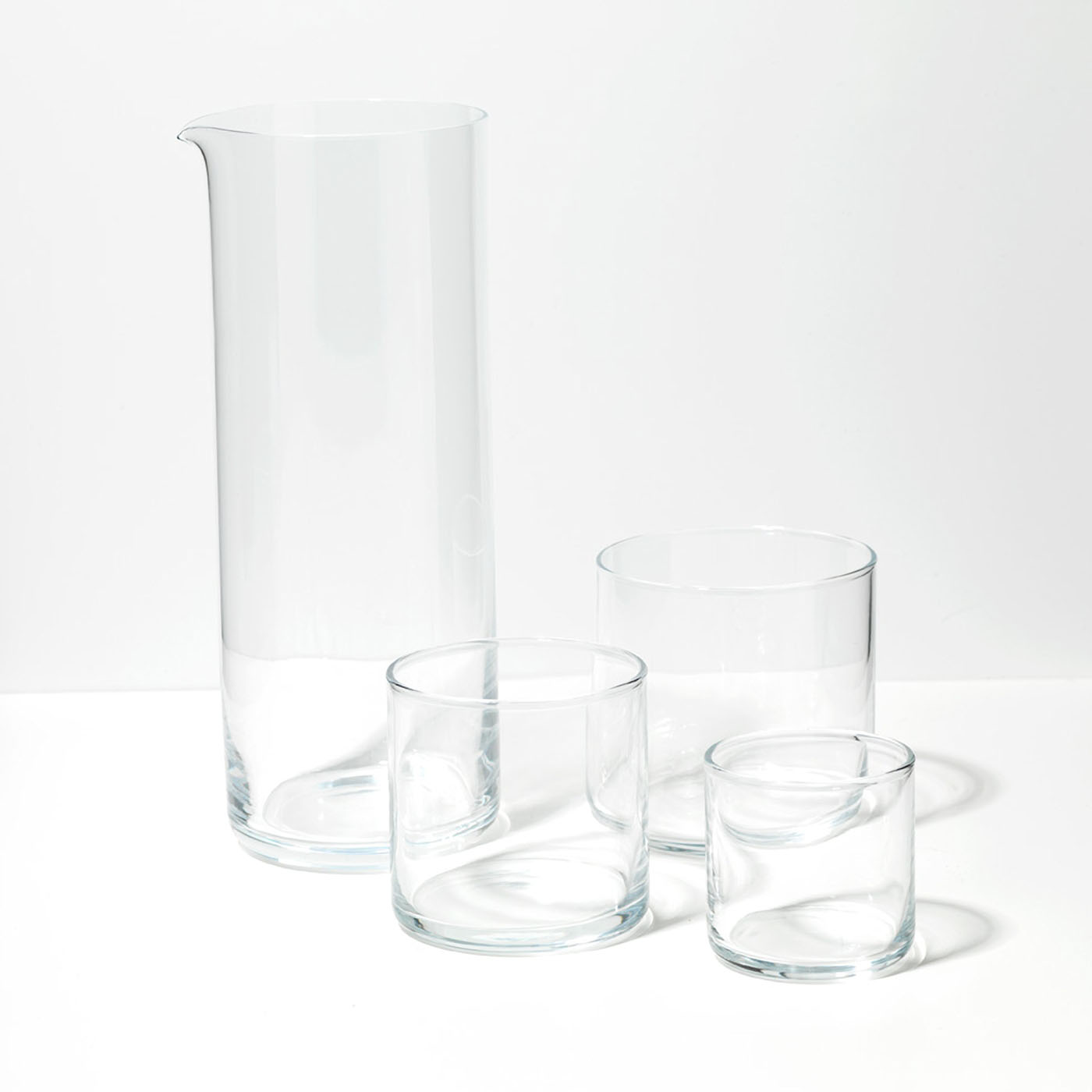 Glassware: Always festive glassware belongs above the knife. If you include a cup and saucer, keep it farthest to the right, above the spoon(s), with the wine and/or water glasses to its left.
Shop Toyo Glassware here.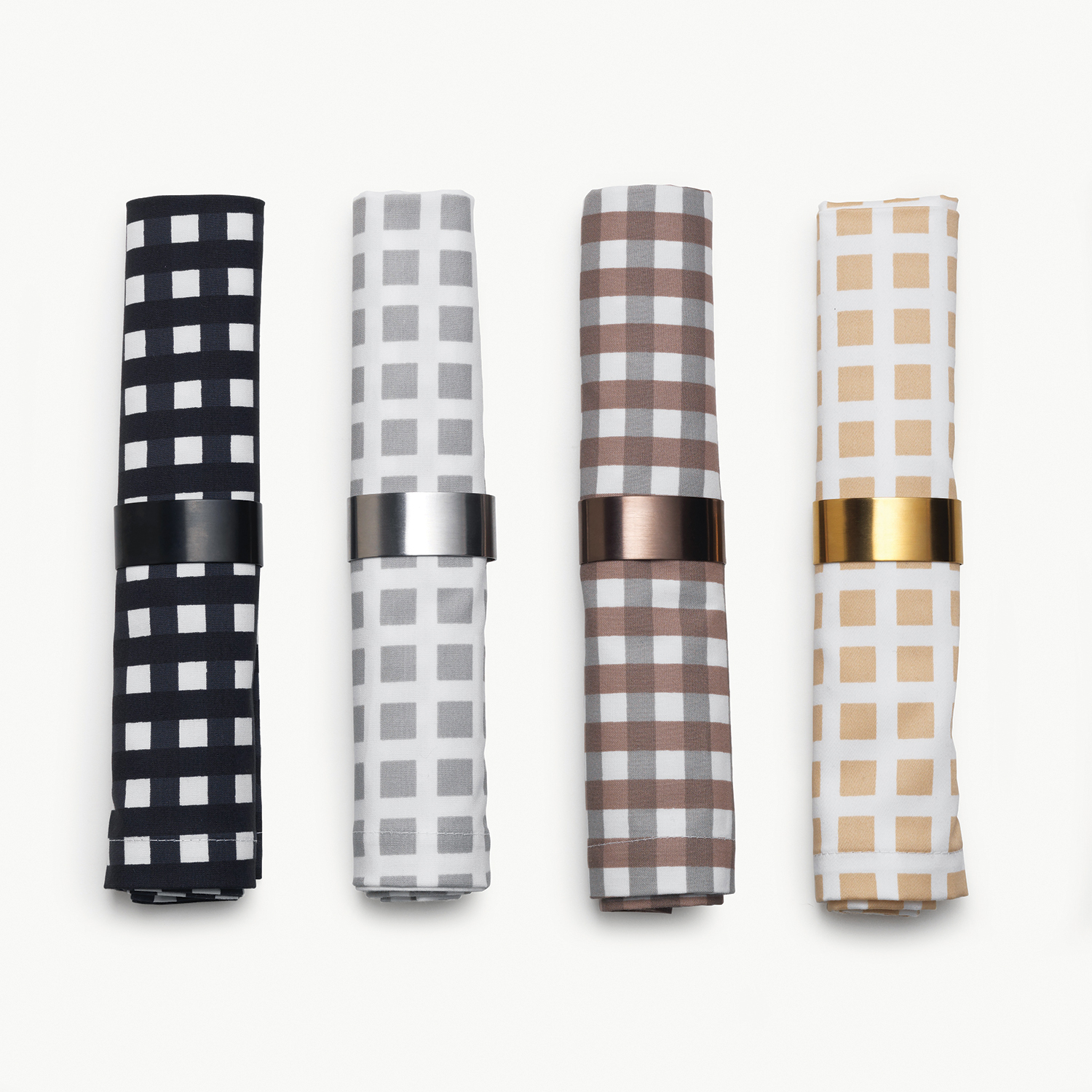 Napkin: The napkin will either match or play very nicely with the rest of your table linens. It usually belongs underneath the fork or on the plate, for a more informal setting.
Shop napkins here.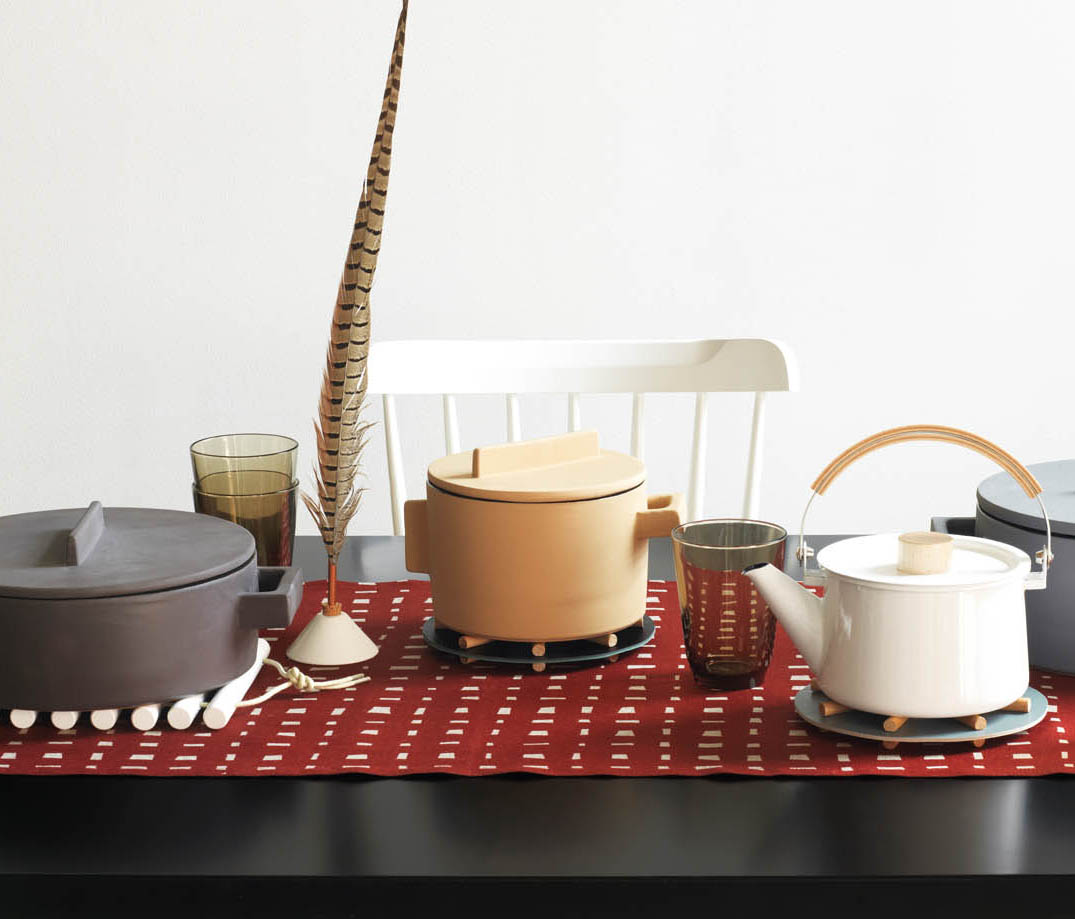 Serveware: You know what you're serving. Now, decide how to present it. Whether you're planning a causal, buffet-style meal or passing dishes around the dining table family style, every serving piece has the potential to make a beautiful statement. Set your selected platters, bowls, and other serving pieces out in advance, and think about labeling them with post-it notes, so you remember what goes where when that harried all-the-food's-ready-now moment arrives.
Shop Terra.Cotto Cookware here.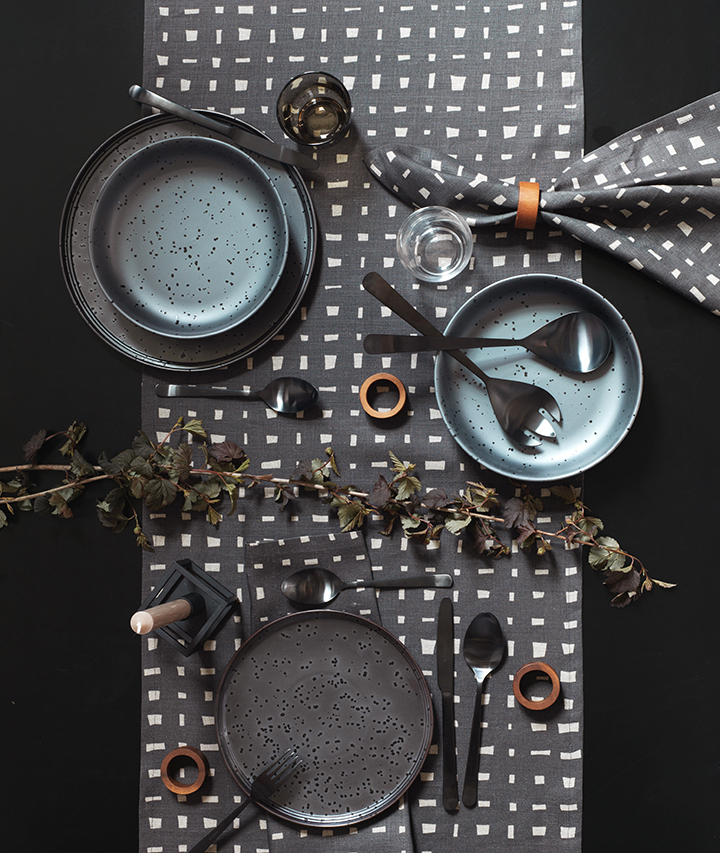 Shop Galvin Black Serve Set here.
Tablecloth, runner, or placemats: Did we save the best for last? If the dinner plate is the star of the show, then this is your show's theme song—the one you can't get out of your head long after the party's over. You'll probably select this element first, so choose wisely and pair well. If you go with a bold and busy runner, keep your hard elements clean and crisp. If you select a simple, monotone tablecloth, you'll have more flexibility to get creative with your other elements.
Have fun
Speaking of getting creative, don't forget the fun. Once you've covered the bases with your basic items, it's time to infuse the table with your own sense of style—and any elements appropriate to the occasion.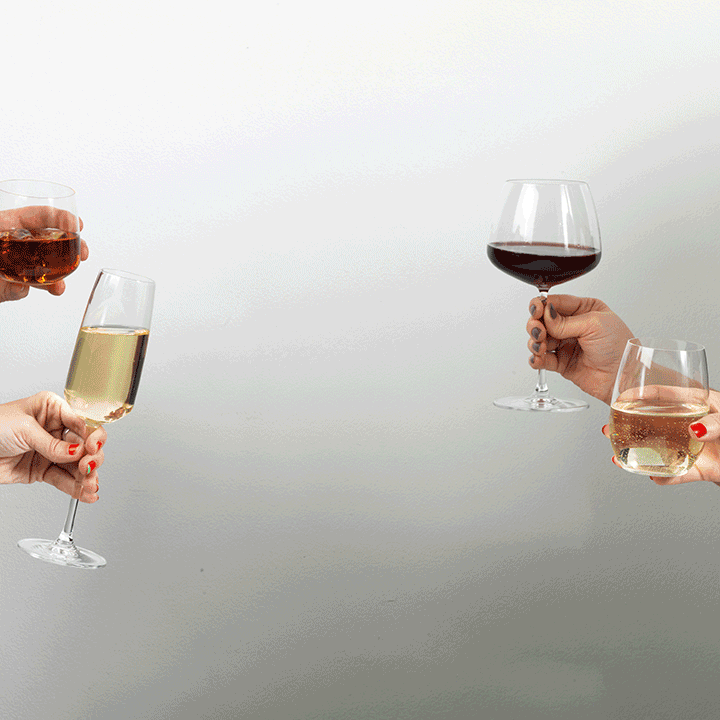 In the spirit of modern design, we'd still encourage you to opt for gorgeous simplicity here. Remember that more is not always more, but don't be afraid to be a bit brave or funny as you add the finishing touches.
Anything can work at center table—from a bouquet-filled collection of stilettos to a single, glowing candle. Just keep it crisp, clean, and classy, and you've got a recipe for style success.
Watch our step by step video How To Set A Table here:
Bon appetite!