Here at Unison we really value working with small, local manufacturers to produce our goods when possible. For our recent Palm Wallpaper collection we worked with Artisan Handprints, a Chicago-based wallpaper production company that's been around for over 40 years.
We talked with Murray Plotkin, President + CEO of Artisan Handprints to learn more about his company and all things wallpaper. Read on to learn more + watch our behind the scenes video.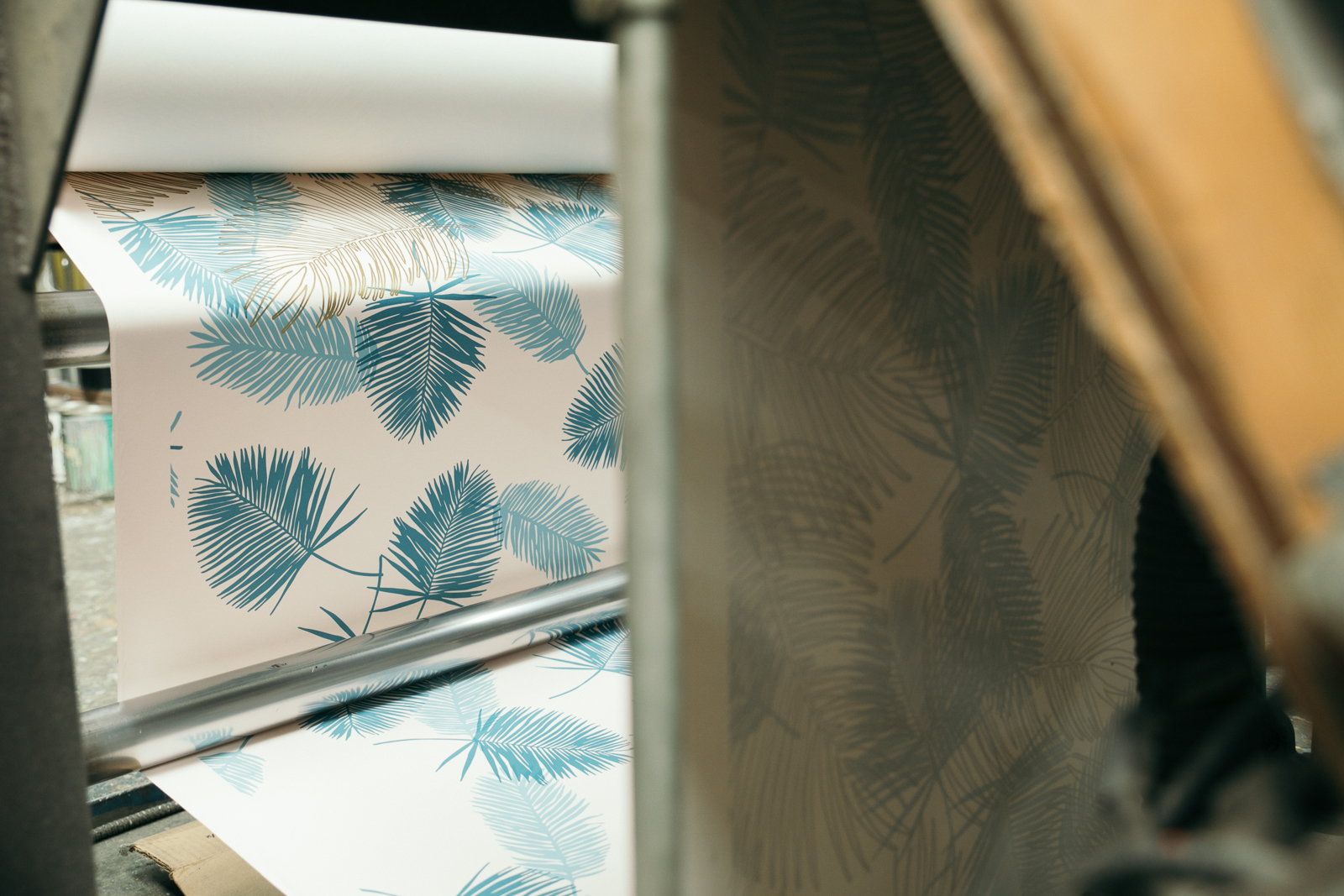 Tell us a bit about your company history; how was it founded and who runs it today?
The company was started by my father, Nathan in 1974 here in Chicago. My father and grandfather had previously run a paint and wallpaper store on Lawrence Avenue and he started Artisan by purchasing screen printing presses that were being liquidated from another printing facility in 1972.
Artisan today is still a small operation, with myself  and three professional screen printers at the helm. Our wallpaper is printed using an offset process, meaning that the screen doesn't actually touch the paper, allowing for better detail and results in an overall cleaner look.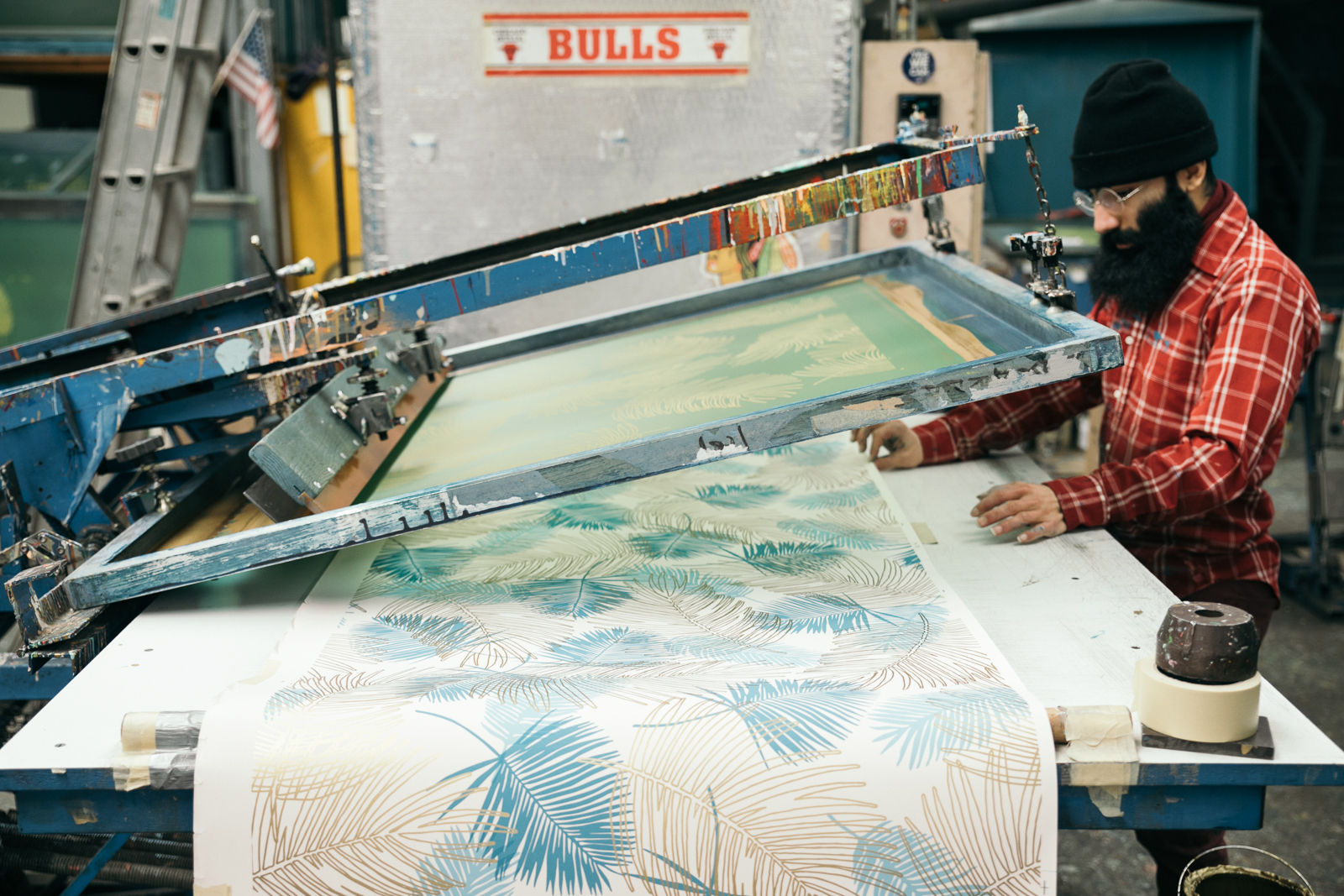 While machines are used for the printing process, each layer of color is registered by hand by each screen printer. So, the quality comes from the machine printing, but each printer is responsible for controlling the machine.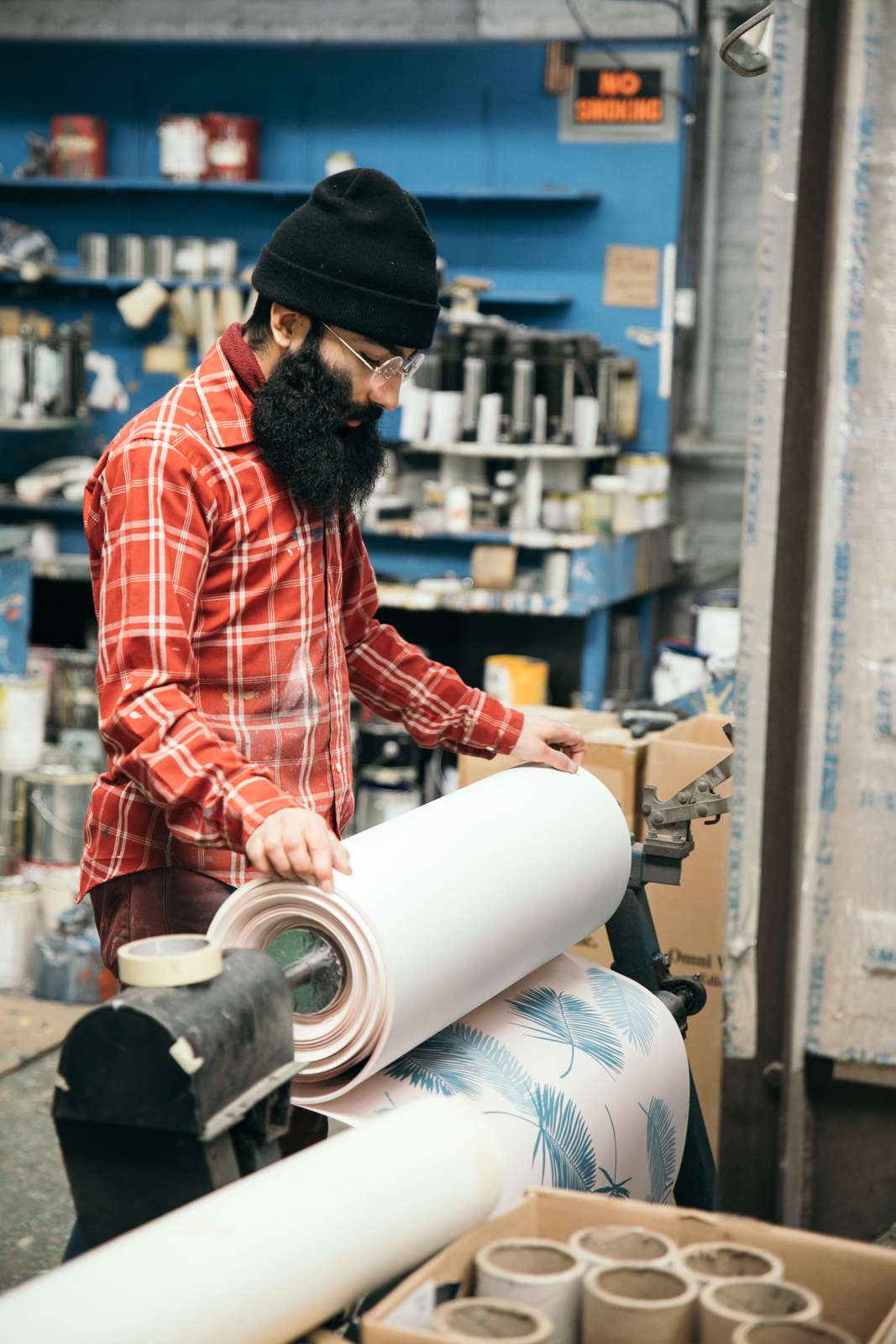 What's your average volume per day?
Well it really depends on the number of colors for each design and the number of rolls of paper we're printing.  I can remember a time back in the day when I was under a strict deadline, in a 10 hour day I had printed a combined number of 1,000 colors.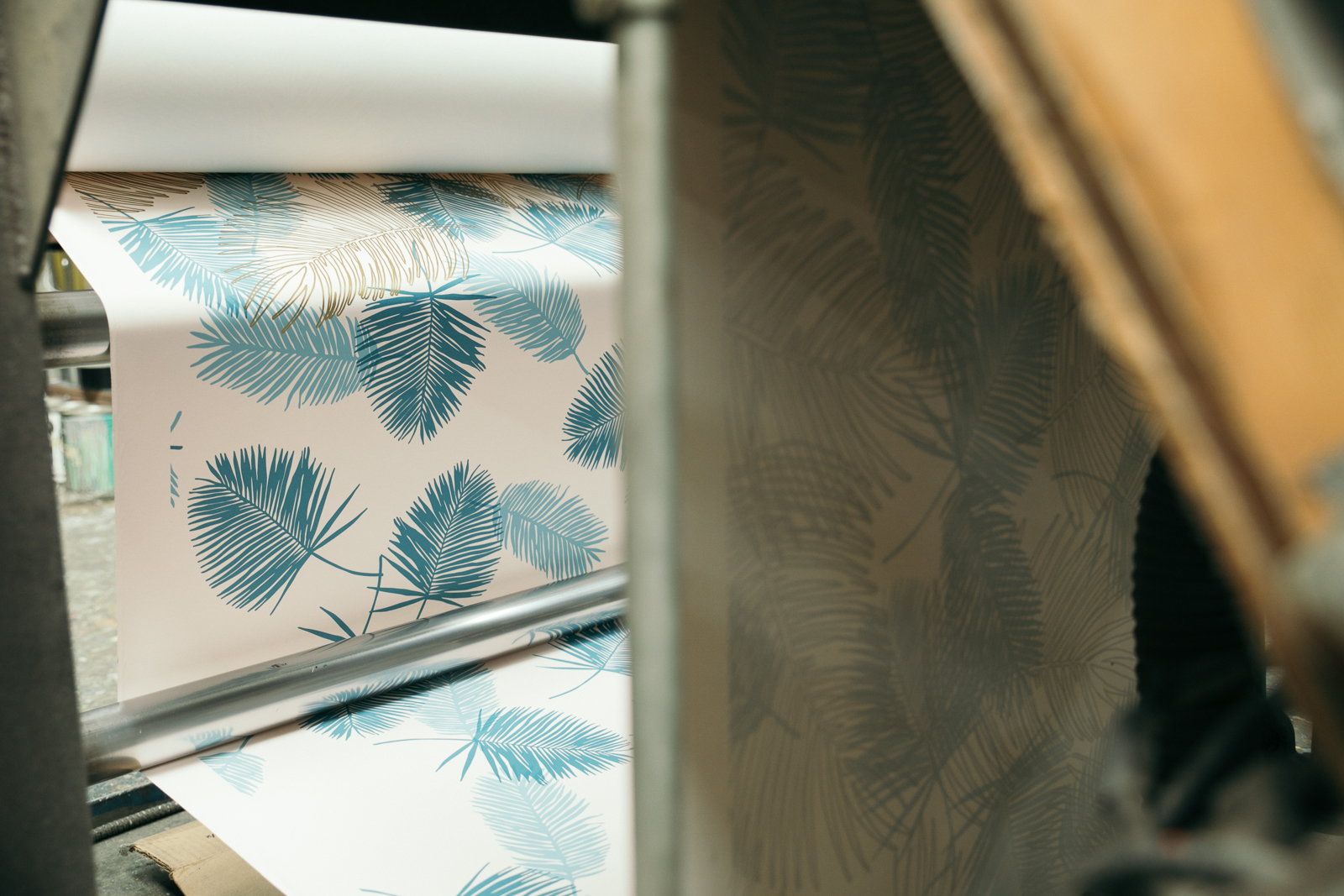 What's been your experience working with Unison?
It's been a phenomenal experience, everyone at Unison is very focused with a good color sense which is very important…it's been a pleasure. At the core of our mission at Artisan is to make sure what the designer wants is expressed in the product, and it's been great working with designers that are so focused and creative.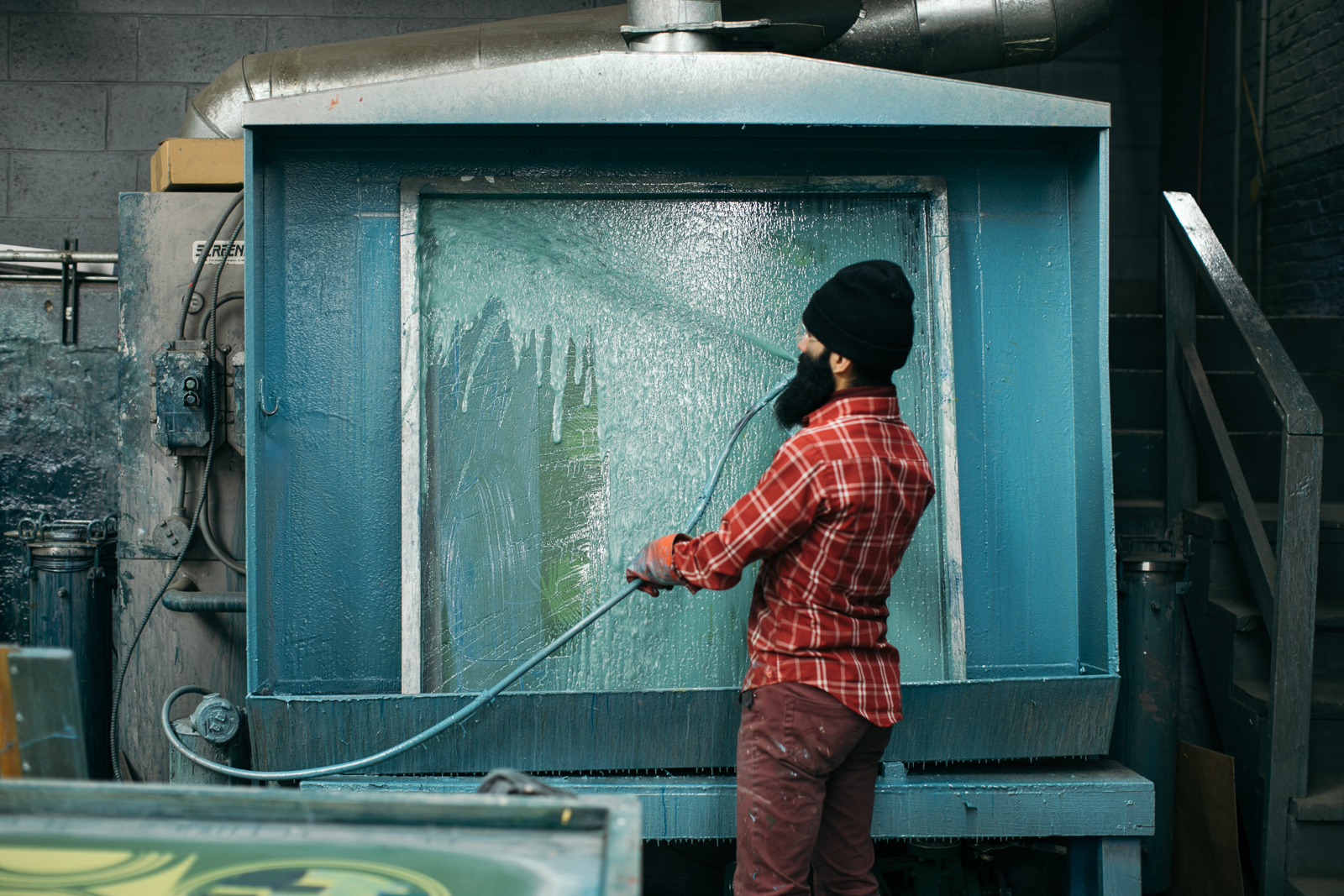 What makes your product superior to other wallpapers out there?
We've developed a manufacturing operation that's really optimal and we're uniquely positioned to be able to work with smaller companies and young emerging designers. We offer a handmade product, that's hand inspected and with pre-trimmed edges that ultimately makes it more user-friendly for the consumer.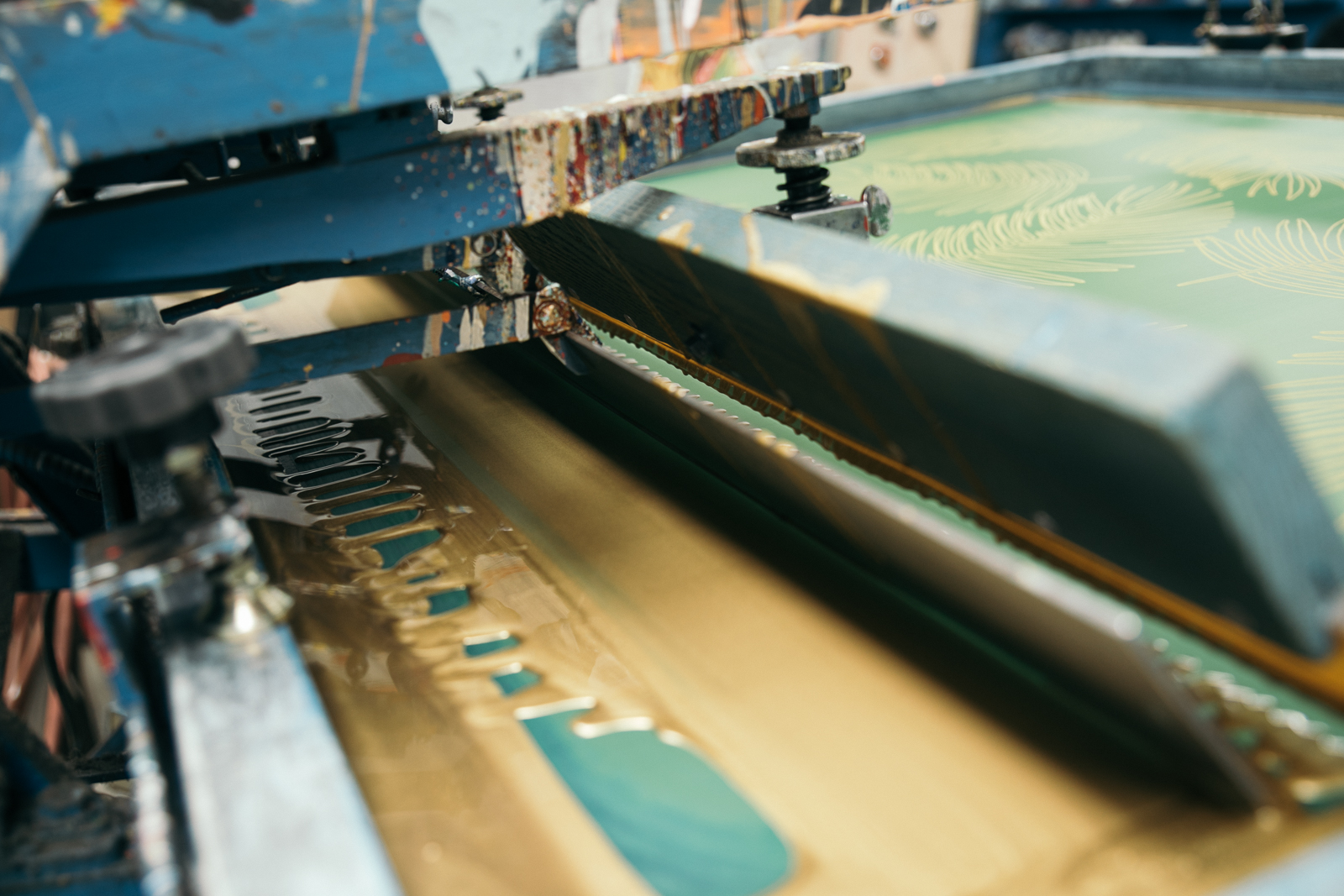 It's great to see a re-emergence of these small companies interested in creating really exciting designs and I'm glad to be able to cater to an emerging wallpaper design market.
Check out the full behind the scenes video:
Here's the finished product! Our Palm Wallpaper Collection is available in three color ways + shop our full wallpaper selection made by Artisan Handprints.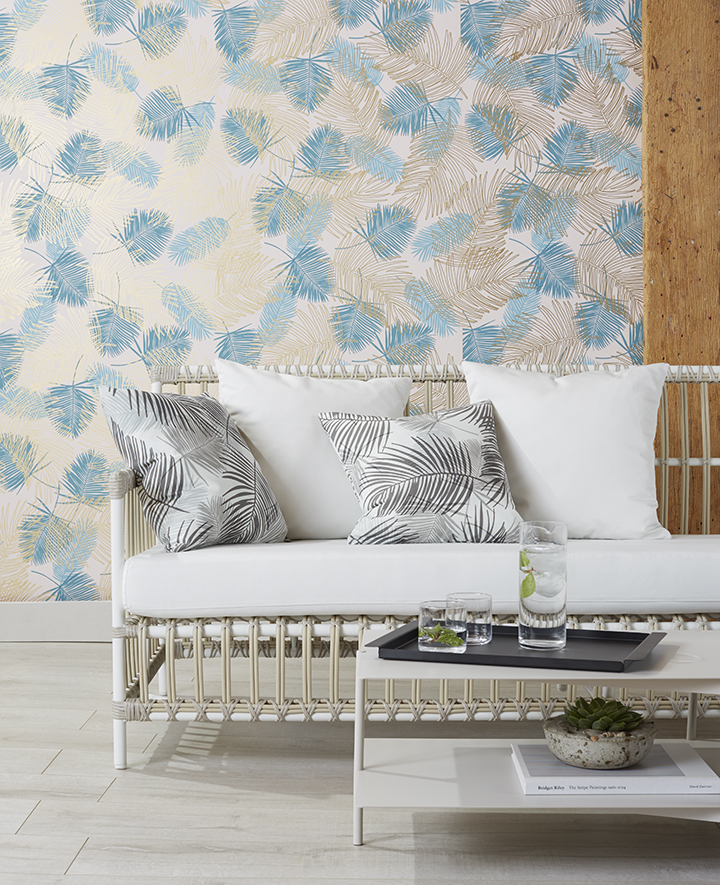 Special thanks to Artisan Handprints for the beautiful product, and Potluck Creative for the great photos + video.