We've got a lot of great things happening this summer, but one that we're most excited about is our new partnership with our fellow Midwestern designers, Hedge House Furniture. We've been big fans of their furniture since they were our studio neighbors here in Chicago. They've since moved their production to eastern Indiana and we're so excited to collaborate with them on a beautiful, handmade bed frame collection.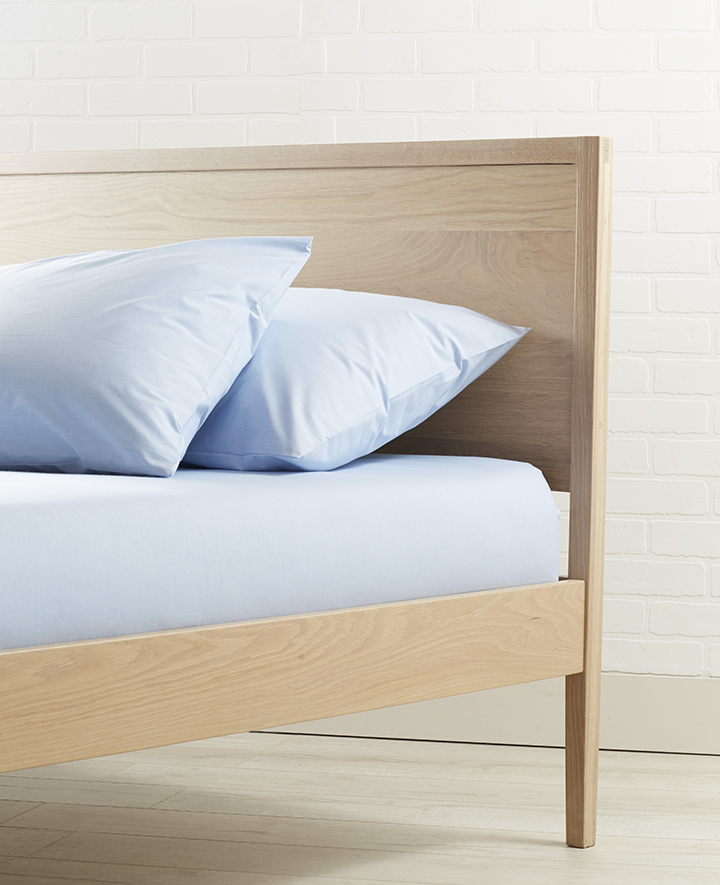 Hedge House is run by brother/sister team Phil + Katlyn Mast in their eastern Indiana studio. Their furniture is handcrafted by skilled artisans and the bed frames in our summer collection are made of American oak. (Shop Garfield Oak Milkweed Bed Frame)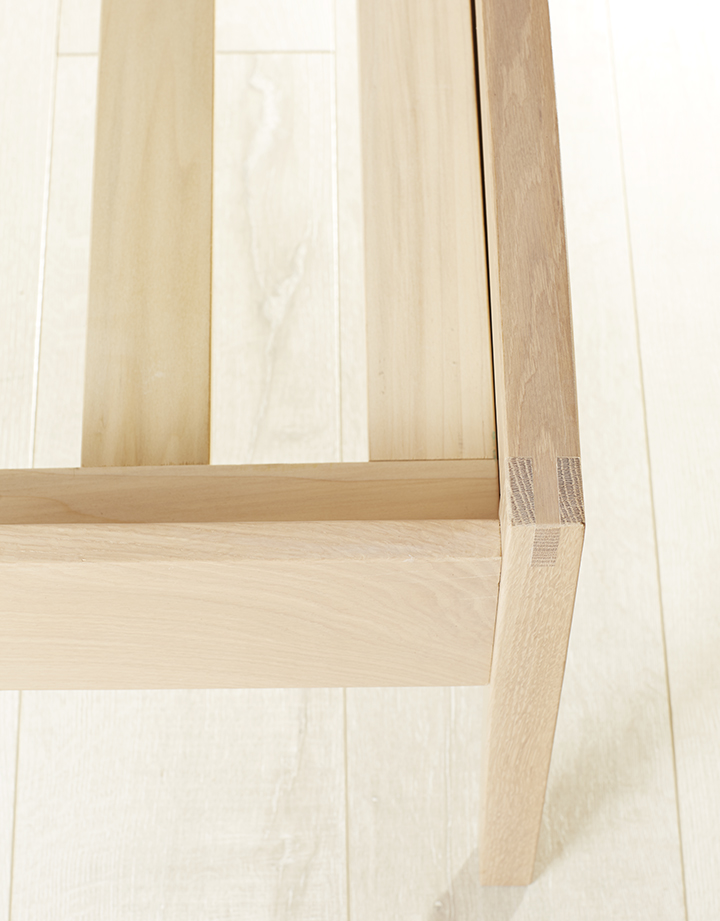 Above is a detail of the Garfield Milkwood Oak Bed Frame. Notice the streamlined and striking overall silhouette, accented by exposed mortise and tenon joints in the headboard and footboard, for just the right hint of function-featuring interest. Meanwhile, the white oak itself is smart and solid as can be. Finish it off in a warm, milkweed stain for a final flourish that allows the wood's natural beauty to shine right through.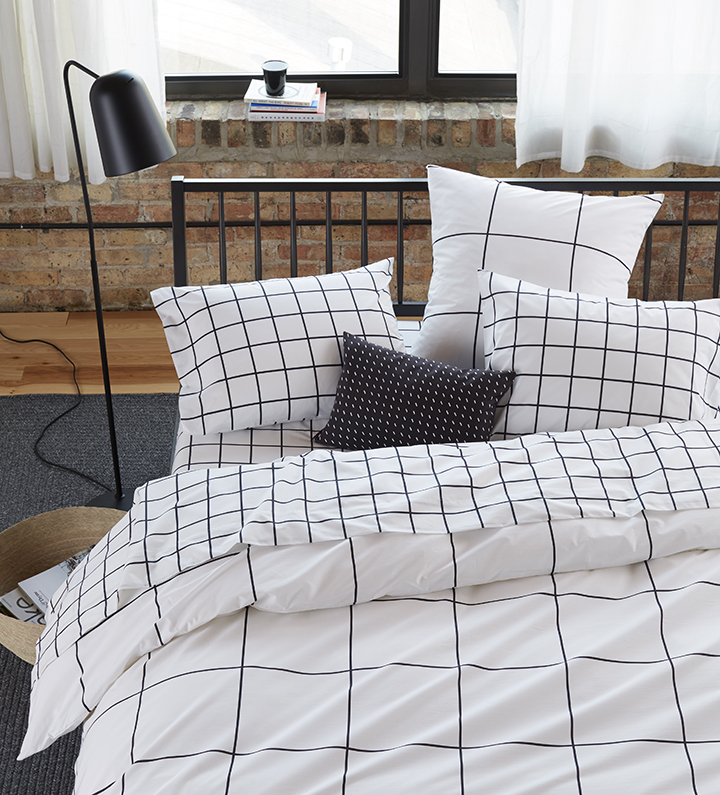 The wood for their furniture is hand selected piece by piece to ensure the highest quality in construction and modern aesthetic. Hedge House draws on classic designs and translates them into pieces that are incredibly modern, yet still warm and inviting. (Shop Windsor Oak Black Bed Frame + Grid Bedding)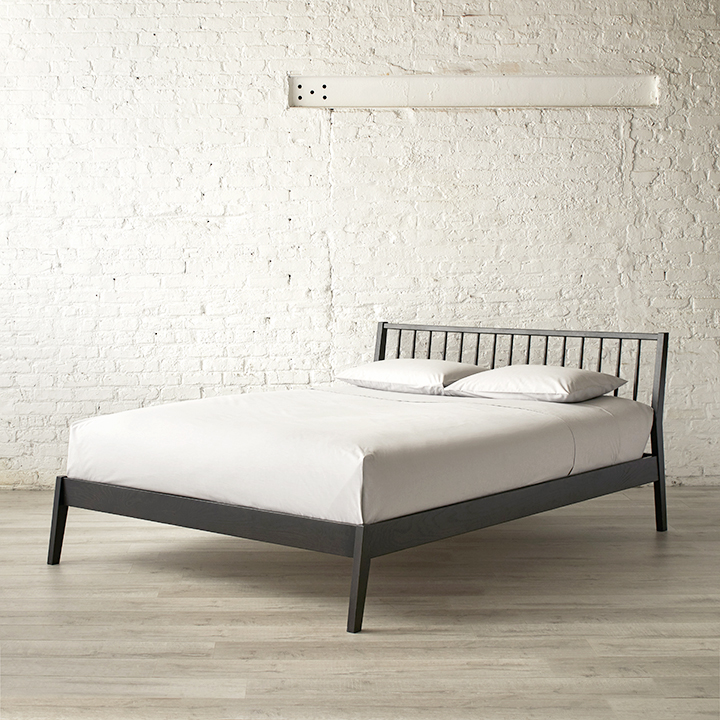 Inspired by the Windsor dining chair, the Windsor Oak Black Bed Frame is a clean-lined piece that fuses the classic comb backing with a strong, geometric silhouette. Beneath the striking black tone achieved through charcoal dyeing, the white oak is downright smart and solid, it's ready for the long haul all on its own.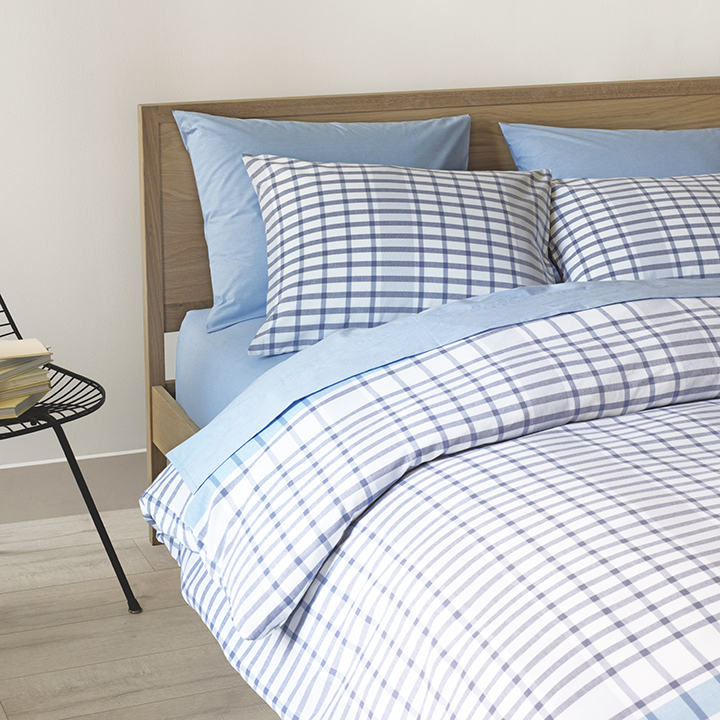 We especially love how our bedding pairs with Hedge House's sleek designs, allowing for the prints to take center stage with their minimal + modern pieces as a beautiful backdrop. We're looking forward to more new designs for our Fall collection, and you can shop our full selection of bed frames from Hedge House here. (Shop Humboldt Bedding)