We recently caught up with brother and sister duo Phil and Katlyn Mast, owners of Hedge House Furniture, and makers of our new bed frames to talk about their process, midwestern craftsmanship + how they make it all work.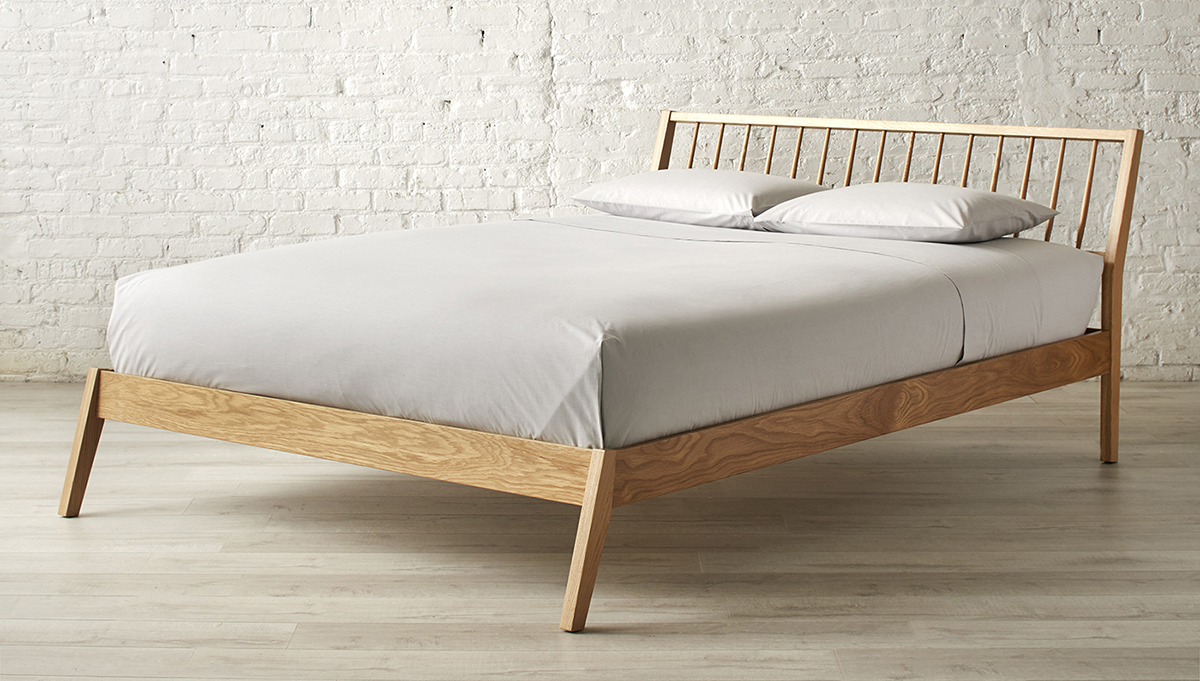 You both started in different industries — Phil in TV and you, Katlyn in Health. Why make the leap to sustainable furniture?
Phil: I've always had an interest in anything design related. I went to school for graphic design. In 2009 I moved from Austin, TX to Goshen, IN and realized the potential for a furniture business. This area is known for RV manufacturing but it's also somewhat surprisingly recognized as a hub for high end furniture manufacturing.
Katlyn: After I graduated from college, furniture sales were beginning to pick up for Phil. It was just reaching the point where he needed help managing production and logistics. It was really exciting seeing what he had started begin to grow, and I knew it was something I wanted to be a part of.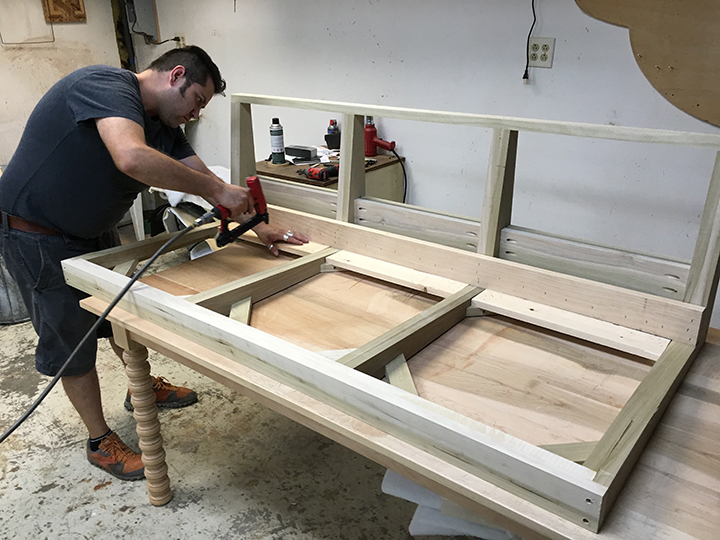 What is it about Midwest craftsmanship that you admire?
Phil: People tend to associate the Midwest with hard work, and a culture that produces high quality goods. We've found that to be the case. We're lucky to work with such skilled craftsmen who are passionate about what they do. This area naturally lends itself to manufacturing – from having more affordable spaces, to craftsmen experienced in the context of an industrial environment. This has allowed supporting fields like woodworking, welding, and upholstery to thrive.
It took several years, but we were eventually able to find a few woodworking shops that were small enough to take on custom designs, and big enough to handle volume if needed.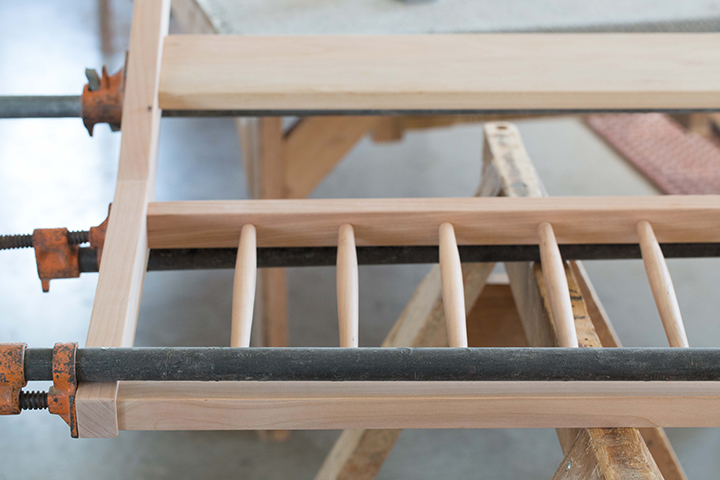 You use traditional materials to make designs that are very modern — what does "modern" design mean to you and what do you consider the tenants of good modern design to be?
Phil: I lean toward minimalism, but also design pieces to fit a variety of styles. Modern design is a large umbrella. I'm drawn toward proportions and shapes that are straight forward, clean, as well as dramatic, sculptural lines that make a statement. When working on a new piece, there are several design evolutions. To fit our aesthetic, I start with an idea and subtract everything that isn't necessary.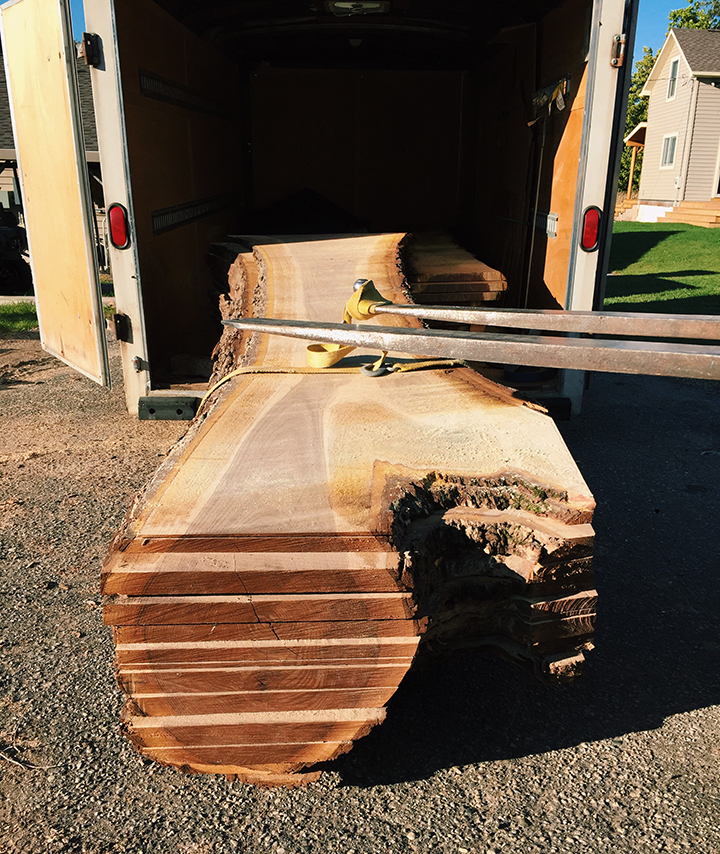 What's a typical day like for you?
Phil: I start my day by referencing a list that's compiled from previous days and the night before. Being a small business, it's easy to get overwhelmed with everything that needs to be done. I'm either in the studio at a desk, or in the wood shop with builders reviewing orders and prototyping new designs.
Katlyn: I head to our studio downtown Goshen. Mornings start with emails and reviewing what's happening throughout the day. I make sure everyone on our team has what they need before digging into my list. Phil and I both cover a wide range of responsibilities so the day never feels long. I might be meeting with our next door neighbor about website revisions, working with our project manager, or talking to photographers and home interior companies that we're partnering with.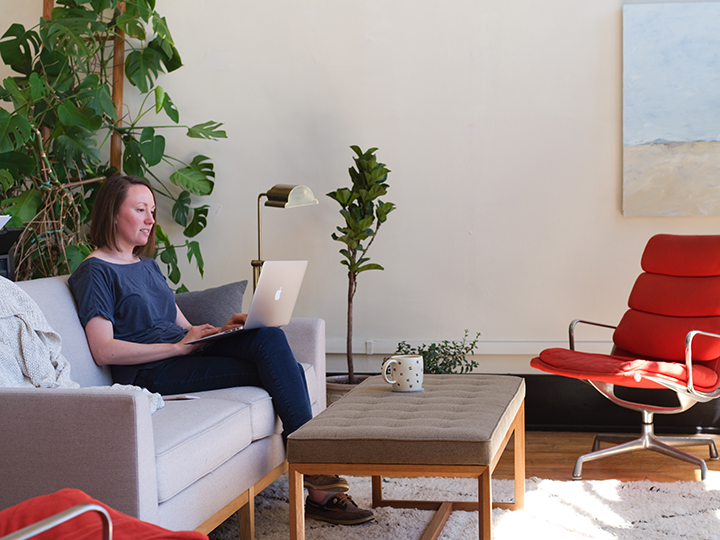 How involved are you in the production process?
Phil: It depends on the project. Production for existing designs is streamlined and I'll pop in only to see what's happening and look at the furniture being made. When we're customizing designs or designing new, I start with drawings, and then work on components of the piece with the builder and see it throughout the construction process.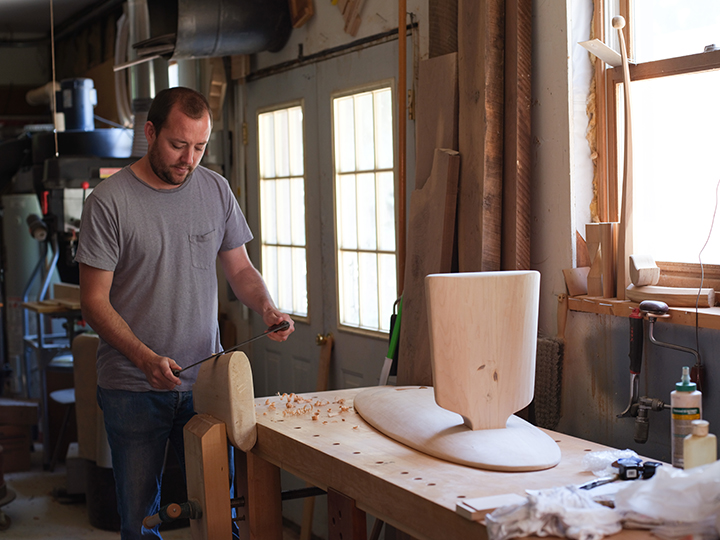 Katlyn: We work with such a large number of shops that specialize in different areas. We have woodworkers and metal shops as far out as Chicago. Depending on the piece, there can be up to five or six shops building components for one piece of furniture.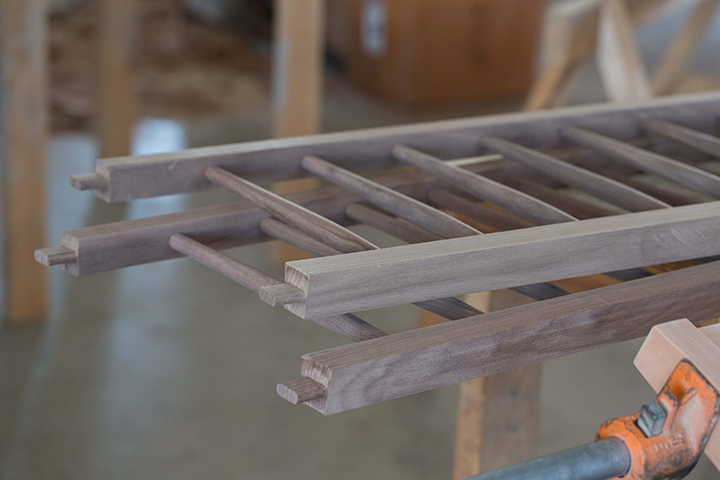 You have returned from Chicago to the area where you were brought up. What spurred the move, and what do you love about your Indiana lifestyle?
Phil: There's definitely a different pace to living here. It's an influencing factor in our business that we both appreciate and struggle with. I love Chicago and the inspiration I get from the of the city. Since moving to Goshen, I've found that it's easier for me to make connections that further the business and work with experts who we can collaborate with.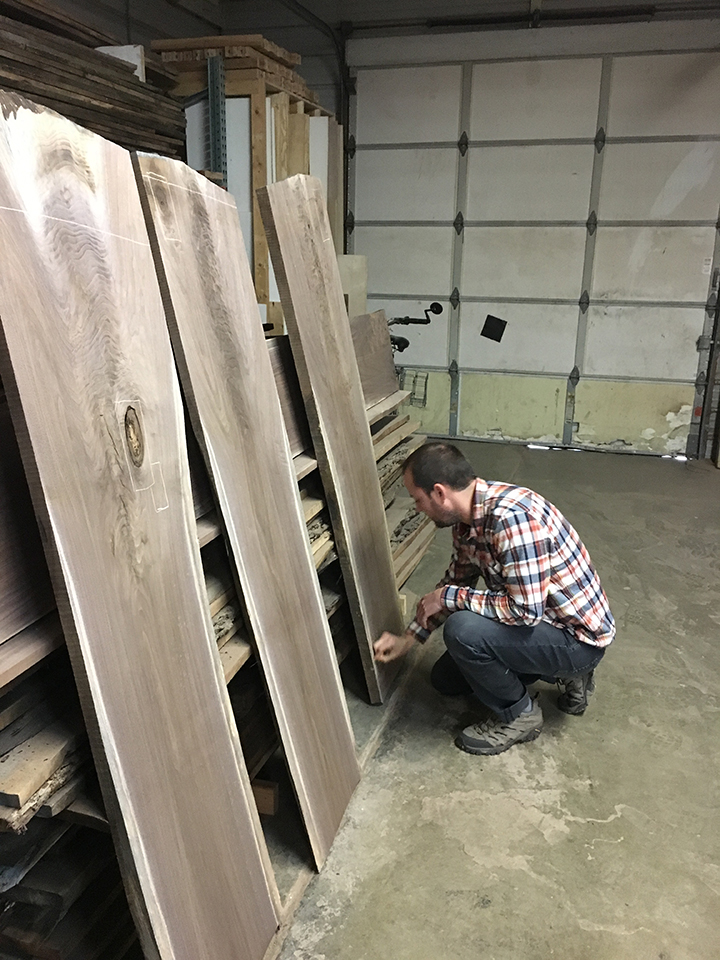 Katlyn: In Goshen, there's more freedom and space to focus on what's important for Hedge House. It's easier for us to work and not feel pulled in other directions, but traveling frequently is a must! We both need variety and new places to be motivated and inspired.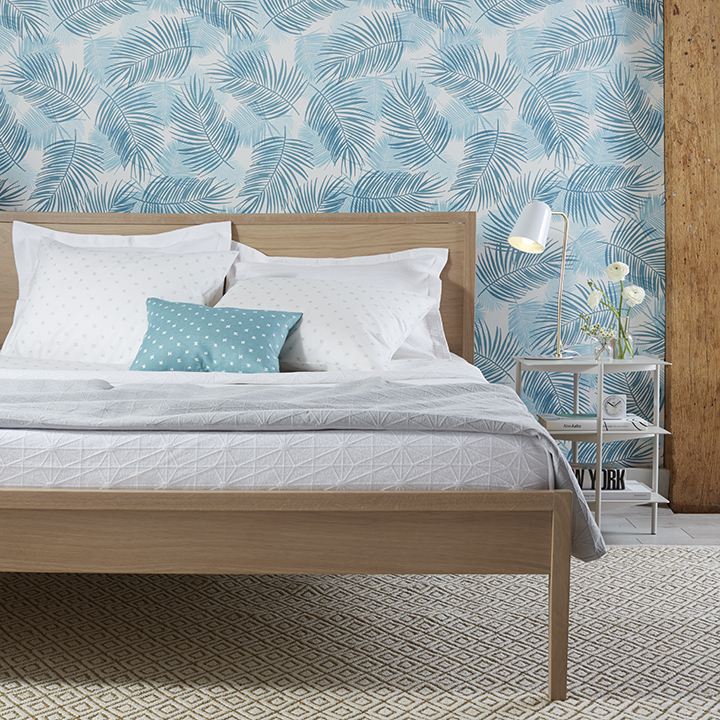 What is your picture of the ideal modern bedroom — Hedge House bed frame, of course. But what are the objects, colors, vibe that surrounds it?
Phil: I love seeing spaces where modern furniture blends in with older buildings. Whether it's a Victorian house, or a converted industrial space with exposed brick and tall windows. Anything with high ceilings, wide trim, tons of character, and a lived in aesthetic.
Thanks Phil + Katlyn! Check out our full selection of Hedge House Bed Frames here.