In this second part of our Spring Recipe Series with Paige Adams from Last Ingredient Blog, Paige shares recipes for three infused waters. These waters are quick, easy + super refreshing. Here's Paige with the recipes: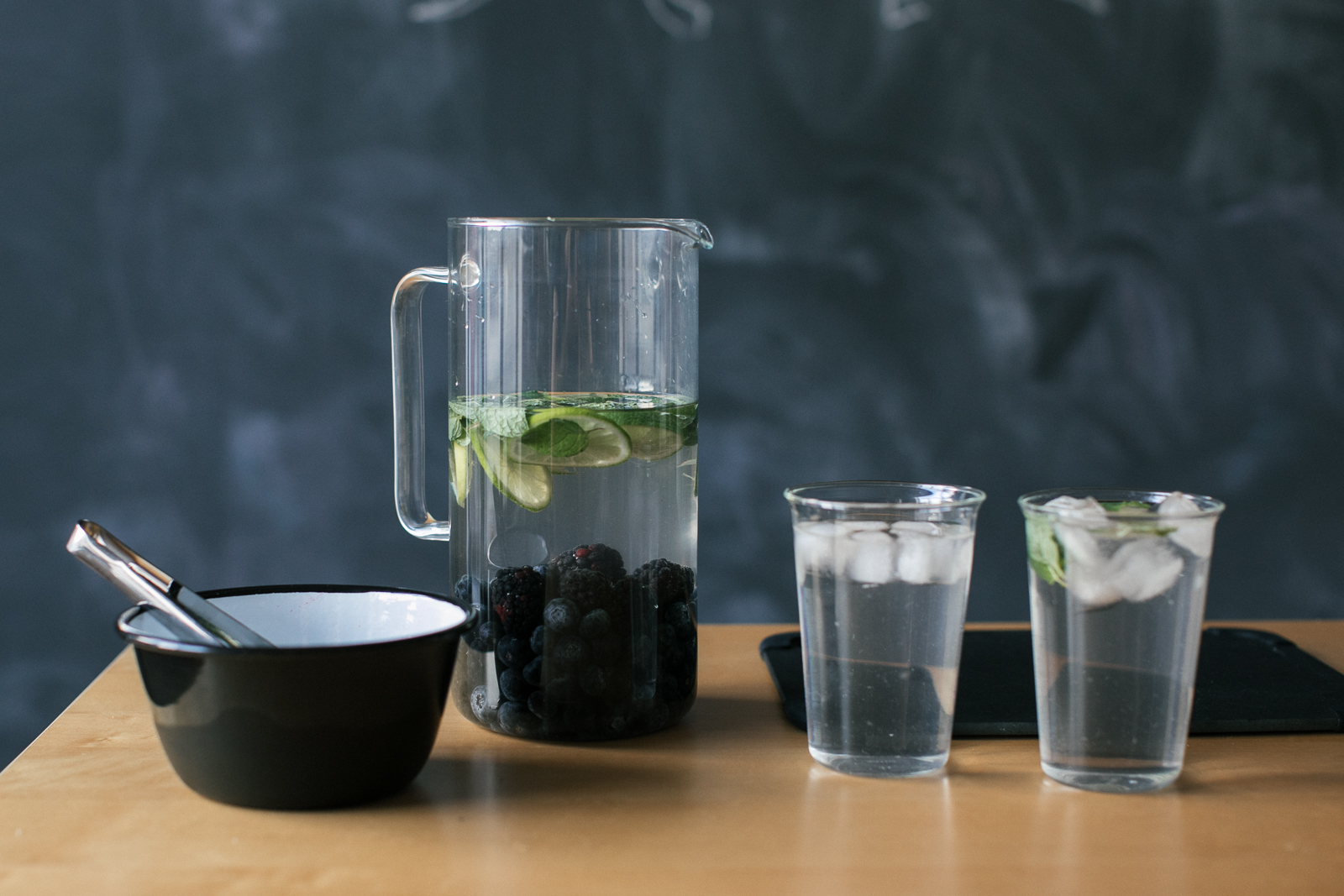 Infused Waters
I think it's safe to say that flavored water is officially a thing. While I can't refuse bottled or canned infused water, it could not be easier to make your own. Then you don't have wonder what the mysterious "natural flavor" listed on the label actually means. A bonus of making your own infused water is how beautiful the colorful ingredients look floating in their pitchers. (Shop Cylinder Pitcher )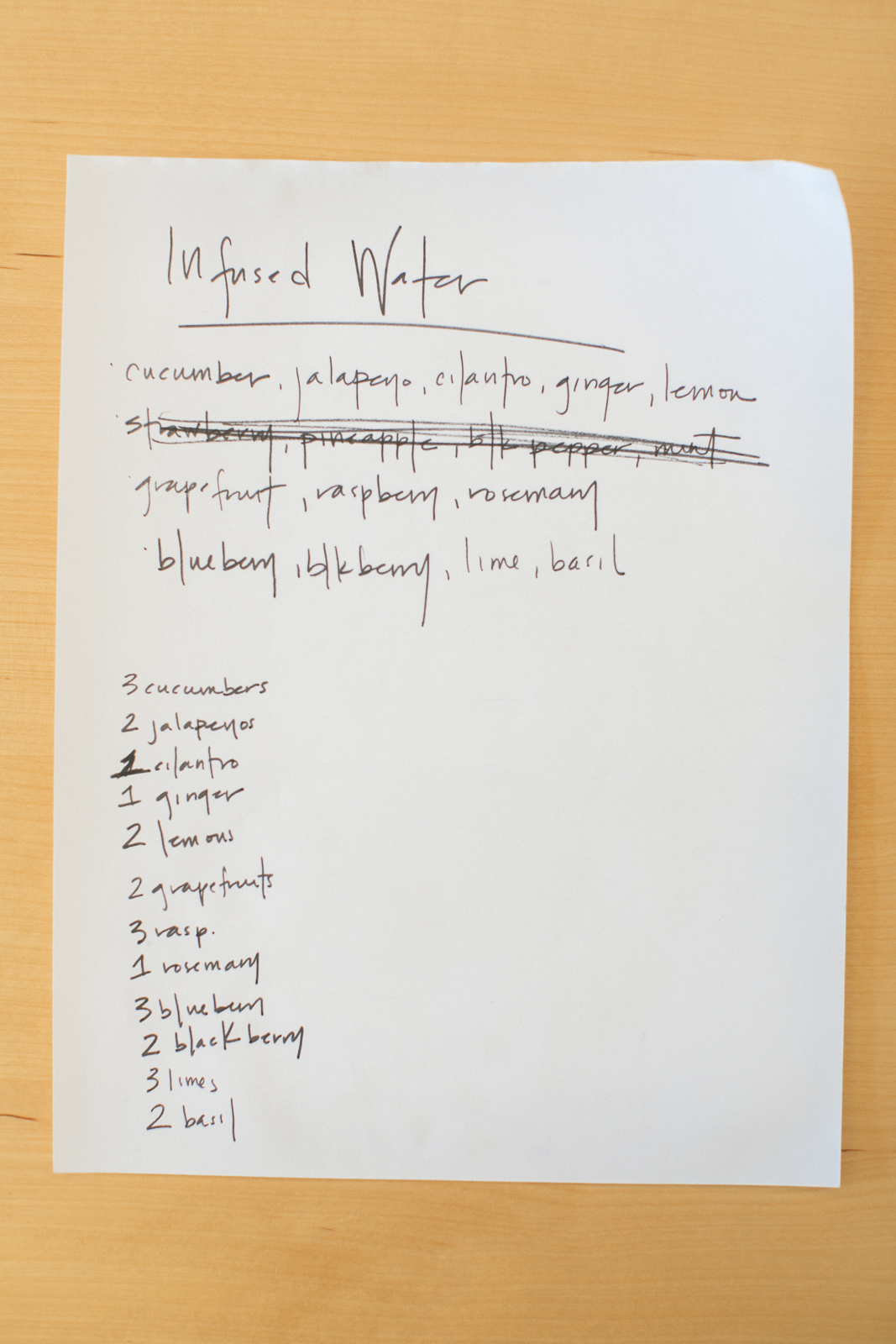 Fresh fruit, veggies, herbs and spices are all fair game. Don't be shy about experimenting with different combinations. I added sliced jalapenos to cucumber lemon water to give it some heat. If you want stronger flavor, muddle the ingredients and let them infuse longer. You can even add a splash of vodka or gin or freeze the water into ice cubes and add them to drinks later.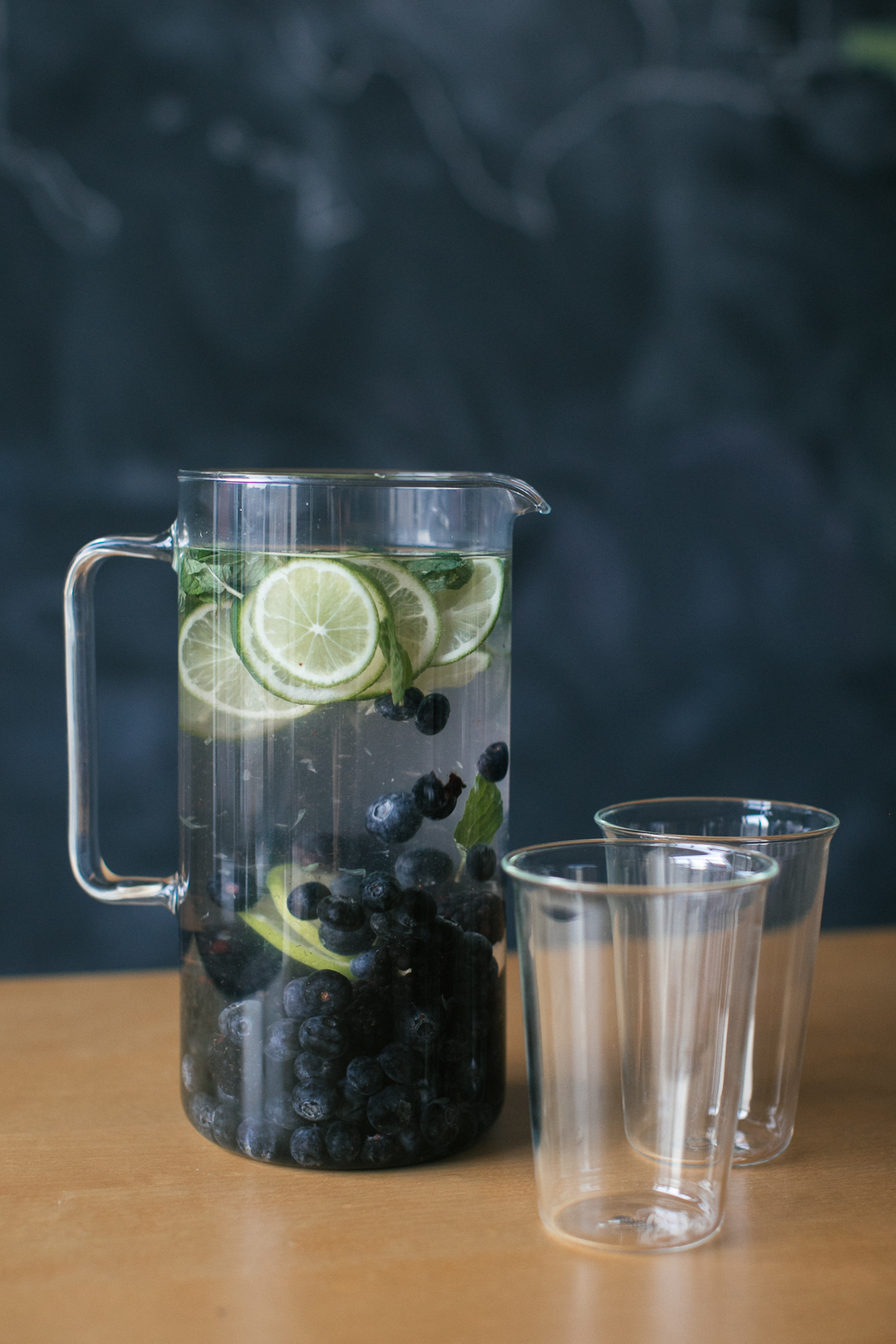 Blueberries + Blackberries + Mint + Lime
1 cup blueberries
1/2 cup blackberries
1 small handful mint leaves
1 lime, thinly sliced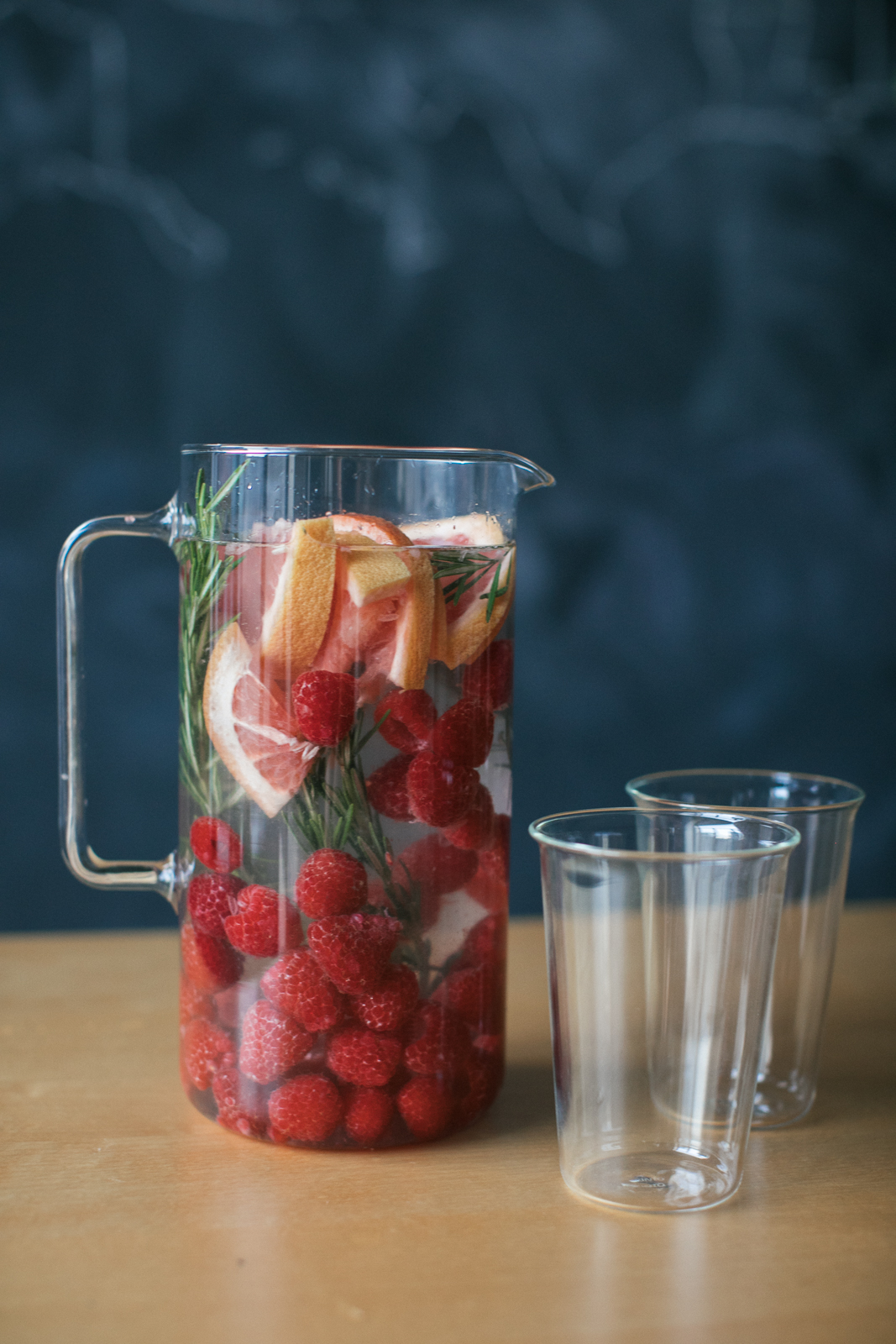 Grapefruit + Raspberries + Rosemary
1/2 grapefruit, thinly sliced
1 cup raspberries
3 sprigs rosemary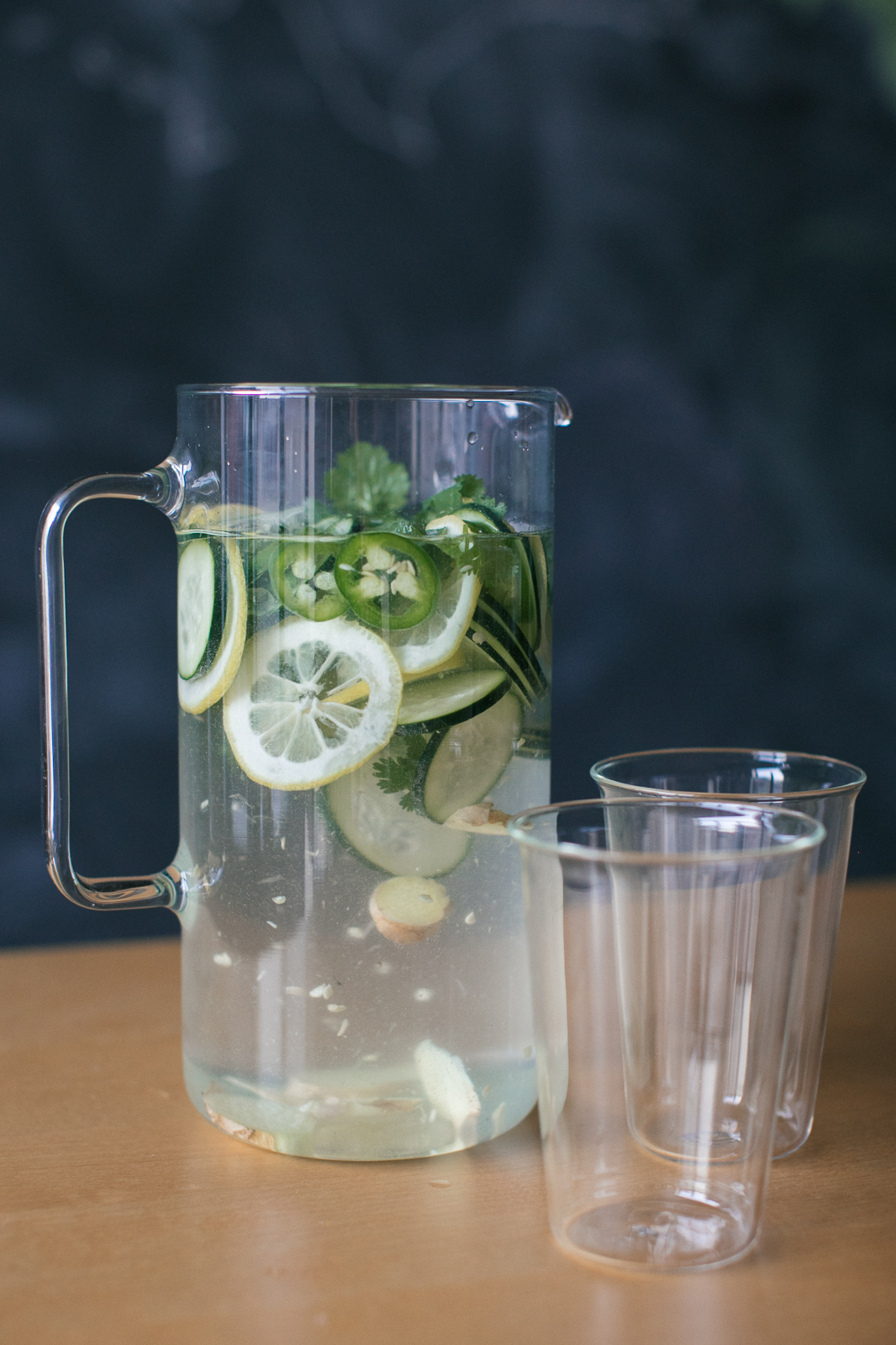 Cucumbers + Jalapenos + Cilantro + Lemon
1/2 cucumber, thinly sliced
1 jalapeno, thinly sliced
1 small handful cilantro leaves
1 lemon, thinly sliced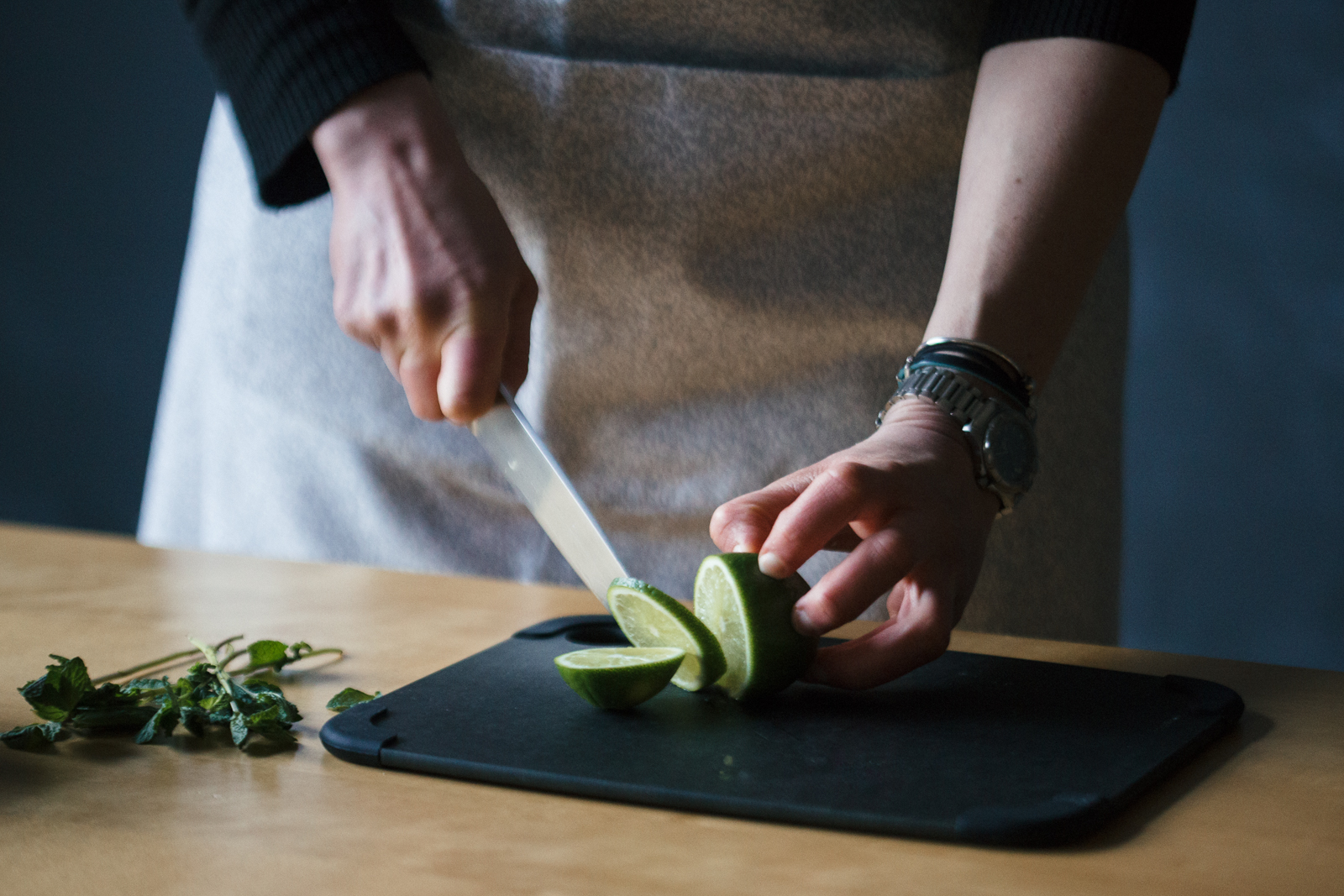 Place the ingredients for each infused water in a pitcher. For stronger flavor, gently muddle everything. Fill the pitcher with cold still or sparkling water. Let the water infuse for at least 30 minutes up to 2 hours.
(Shop Epicurean Cutting Board)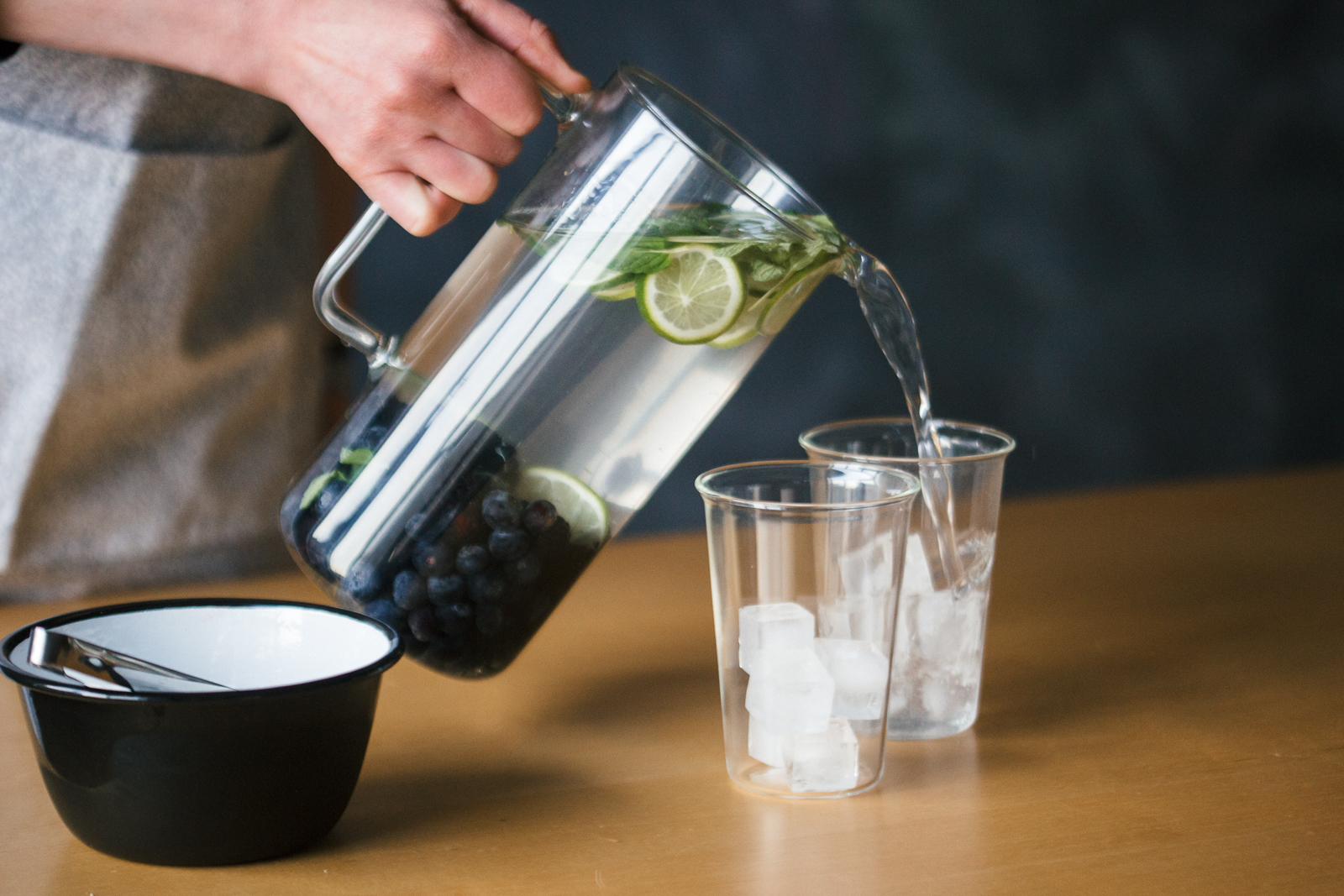 Get more recipes from Last Ingredient Blog