Apple and plum brandy? Indeed. Get the latest on seasonal pours and entertaining tips from a Chicago star. Read on for cocktail recipe and watch our video for a peek inside Rhine Hall.
Holiday season is coming – time to get your bar game strong. As you get your glassware in order and your spirits stocked, we've got inspiration to guide you. It comes from the pros at Rhine Hall, a small-batch distillery located just down the block from our Unison design studio in Chicago.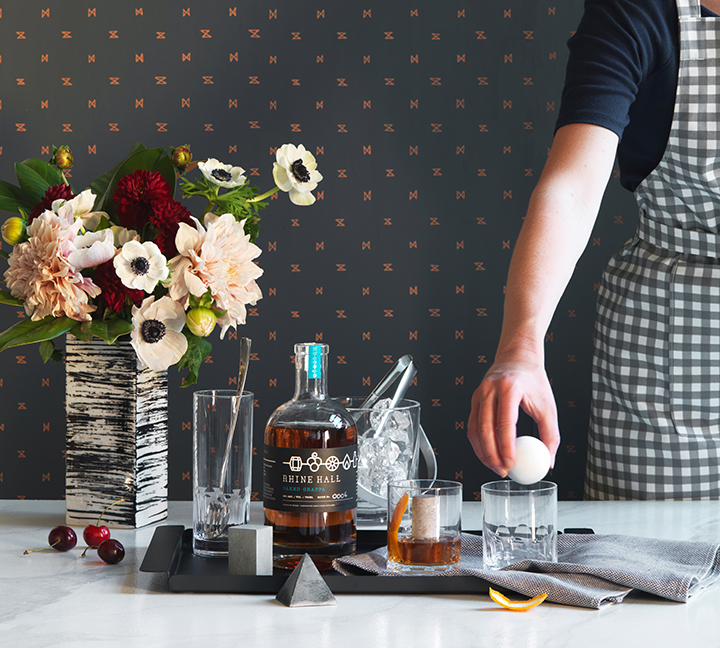 There's so much to love about this family-owned spot. Its expert selection of well balanced fruit spirits. It's laidback vibe and bright, charming interior. It's commitment to local, sustainable ingredients. And, of course, it's willingness to raise a glass and celebrate. In fact, they've come up with cocktail recipes inspired by some of our new barware.
We caught up with Rhine Hall's co-owner, Jennifer Solberg Katzman, who shares more about the distillery's new fall menu, personal entertaining style and more.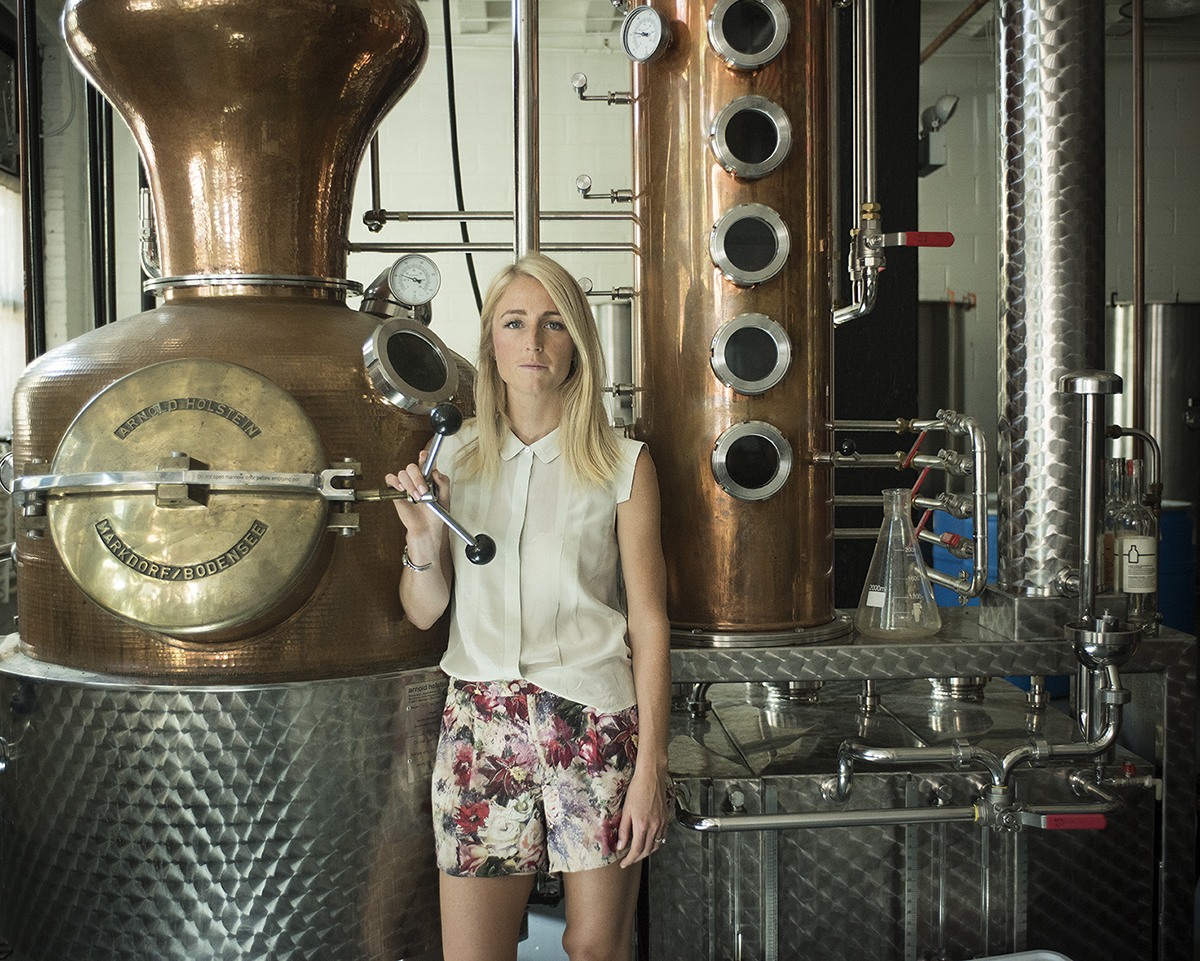 Unison: Rhine Hall has been around for three years now. Tell us about your journey.
Jennifer: Rhine Hall is a family hobby-turned-business. Our mission is to make quality brandy using methods we learned while living in Germany and Austria. The goal has always been to introduce people to learn about brandy and hopefully relate with it in a way where they feel comfortable to bring it home or drink it at bars and restaurants. We've always wanted to make different fruit brandies/eau de vies as the fruit became available to us. We have made a few different products, as private labels from top bars and restaurants in the city, which has been unexpected and super exciting.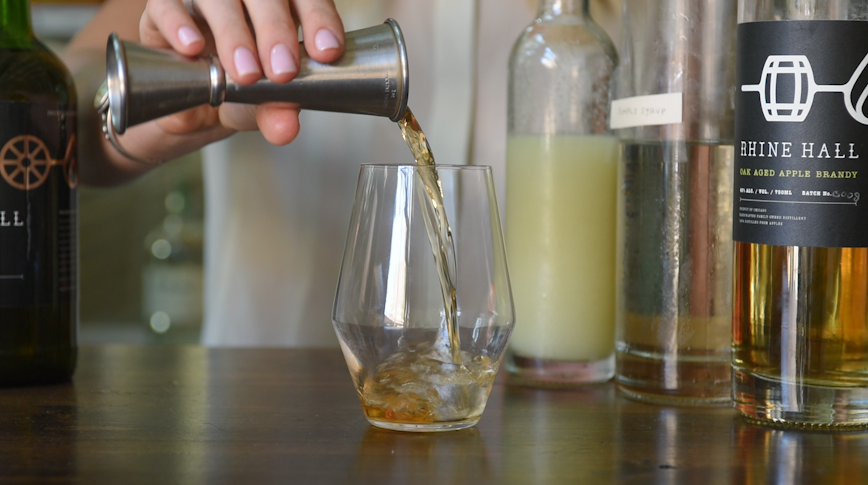 Unison: Fall is definitely a time for new beginnings or at least new projects … what's on the horizon for Rhine Hall this Fall?
Jennifer: We've got a lot coming up! We recently released a newer product known as La Normande, also known as a Normandy-style pommeau. Pommeau is Rhine Hall Apple Brandy with fresh cider aged in Bourbon barrels. We will also be releasing an Oak Aged Plum, as well as a private label Oak Aged Damson Plum with The Aviary in October, and yet another private label with a large hotel group that can't disclosed until the release in November. Lastly, we hope to be releasing a bier schnapps, a commonly made brandy made from beer sometime before the holidays. But mostly we're excited because Fall is simply the best time of year — don't you think of brandy and apples and fruit at this time of year? I hope your answer is yes! Lots of new cocktails with Apple and Oaked Apple in the many classics — not only in our tasting room but at bars around the city and country.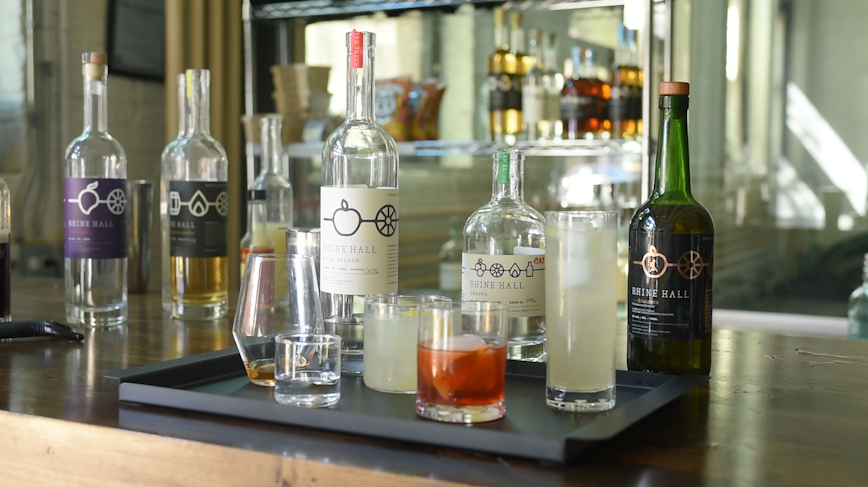 Unison: You have an exciting Fall menu that's just been launched. What's the scoop?
Jennifer: Our Fall menu is intended to highlight each and every one of our products, by using fall-like flavors. We like to highlight the flavors by using different types of syrups, bitters, shrubs and combinations to again highlight the spirit yet still bring a multi-dimensional taste to your palette. A few favorites would include the "Space Trip," which is our Pear Brandy with Green tea and ginger syrup. "Fall on the Rocks" is our Cherry Brandy with a fennel infusion with currant jam and ginger beer. Lastly, "Admiral's Elixir" is our Oak Aged Apple Brandy, egg white and cinnamon bitters. None of them are overly Fall-like but still give you a taste of the season and bring a familiar taste and aroma.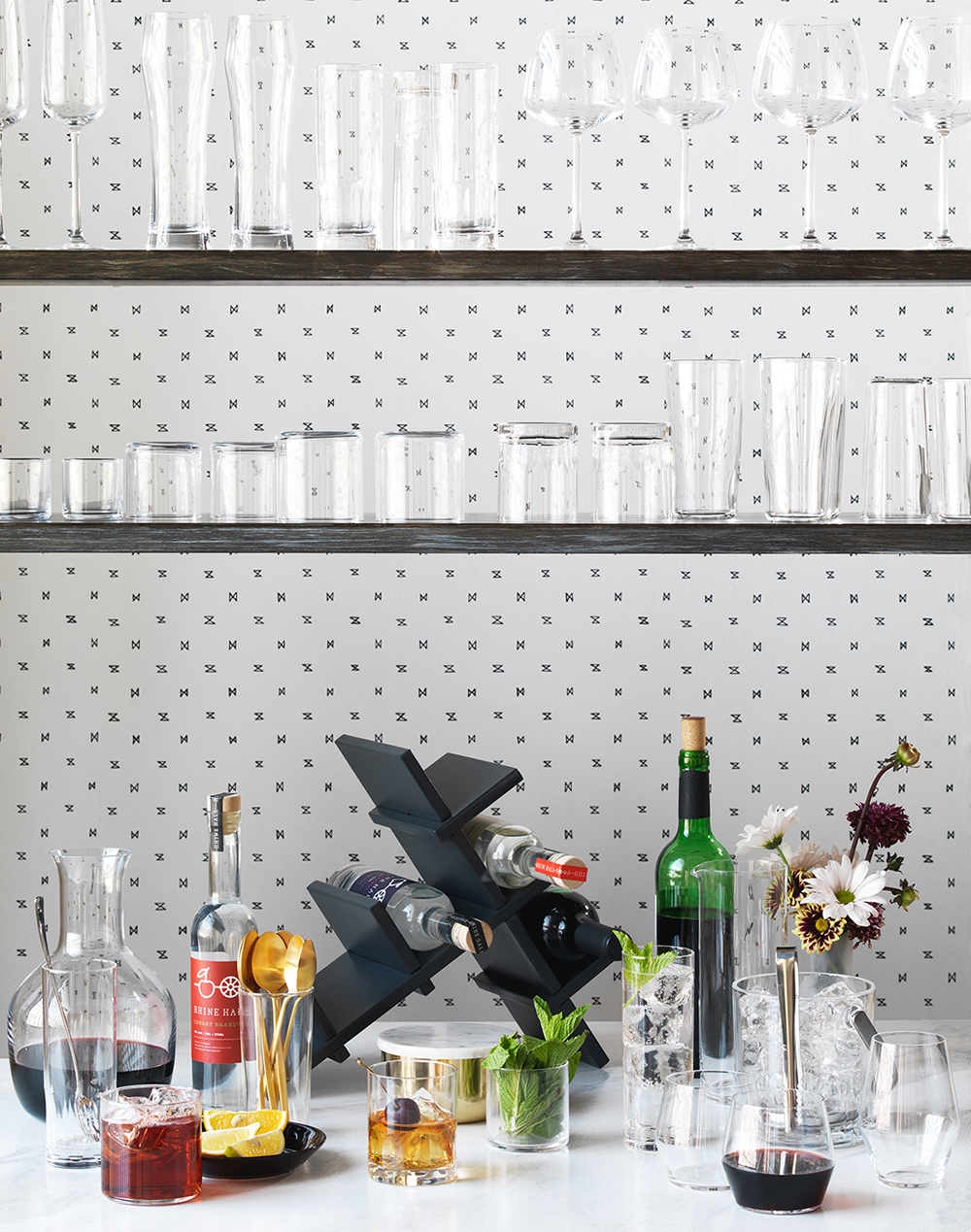 Unison: For our new glassware — particularly the Rout Etch High Ball, Rout Etch Double Old Fashioned and Fino Tall Tumbler — you've created a cocktail to pair perfectly with it. How did the glassware inspire or inform those concoctions?
Jennifer: I love the delicate etching on the glasses – it makes us feel like we're recreating something from the past and improving the cocktail with a beautiful presentation. The different etching makes the color of the cocktail really sparkle as it almost brightens the liquid in the glass with the combination of the ice.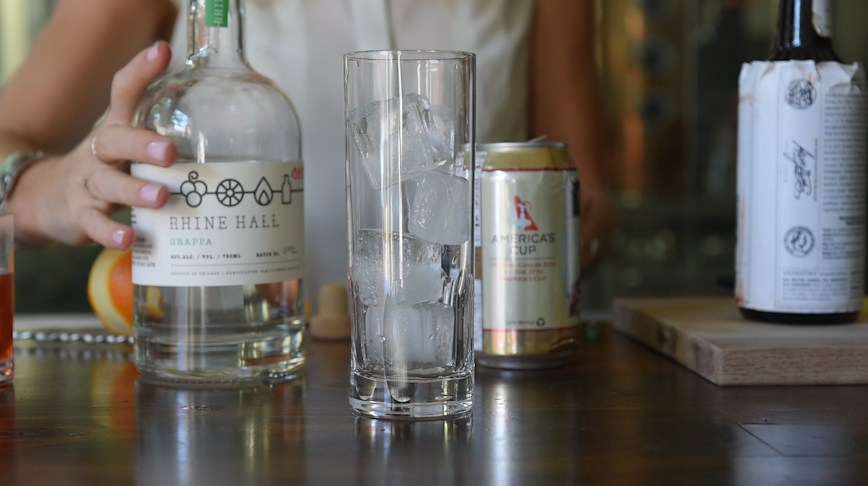 Unison: Why is good barware so important to mixing a good drink?
Jennifer: Good barware helps make something very simple, something special. I think cocktails and spirits in general are things that people associate with experiences, and when you really create a cool experience doing something really simple, by having a really great glass and barware, it helps improve the entire time doing it.
Unison: What is your personal entertaining style?
Jennifer: My husband and I love hosting. We normally have people bring wine and apps, however I put a good amount of time into setting the tables, using all of the beautiful cutting boards we have for different charcuterie, different utensils for the (finally) more advanced dishes, and more! I always offer an appertif and digestif, as well as cocktail after a glass of wine or beer. Hard not to provide lots of booze when owning a distillery!
Unison: Any essential advice for those that want to get into or more adventurous with cocktailing?
Jennifer: I would just look at some recipes on imbibe.com and just experiment with what you already have at home! Don't be shy. Super easy to swap out ingredients, like Rhine Hall for a gin, vodka or whiskey; jam for any syrup; and then fresh squeezing any citrus you have. There are just three parts primarily to a cocktail, and you can make every concoction your own every time.
Unison: Great – now onto something extra-appetizing. How about sharing a cocktail recipe?
Jennifer: Here's the recipe for our #1 seller, the Rhine Hall Old Fashioned. It's a very easy cocktail to make at home, and you are also able to swap out the Apple Brandy with other brandies of ours if desired.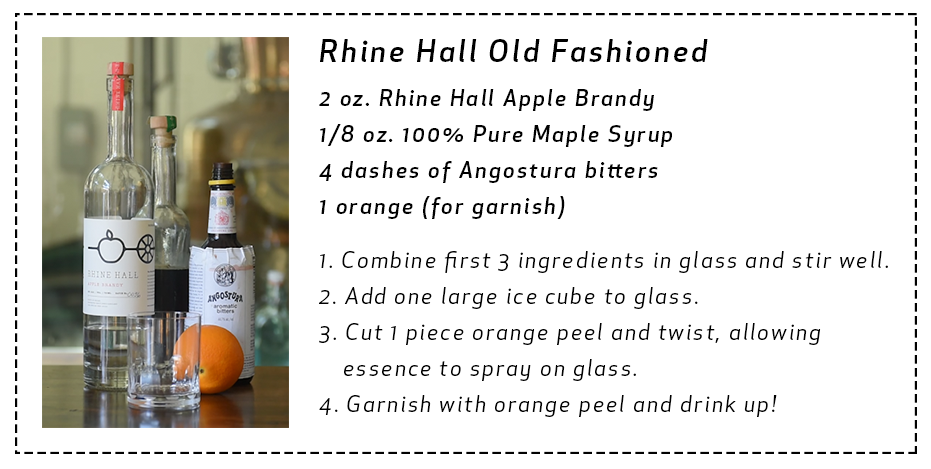 Wow your guests with this drink – and don't forget to drop by Rhine Hall tasting room at 2010 W Fulton St in Chicago and get a fresh pour, straight from the source. Hours are Thursdays and Fridays 5-9 pm and Saturdays 2-7 pm.
Cheers to fall, everyone!