Easter is just around the corner and we asked stylist + designer, Janelle Gonyea to give us her take on spring table styling in all things Unison + her favorite florals. Here's Janelle: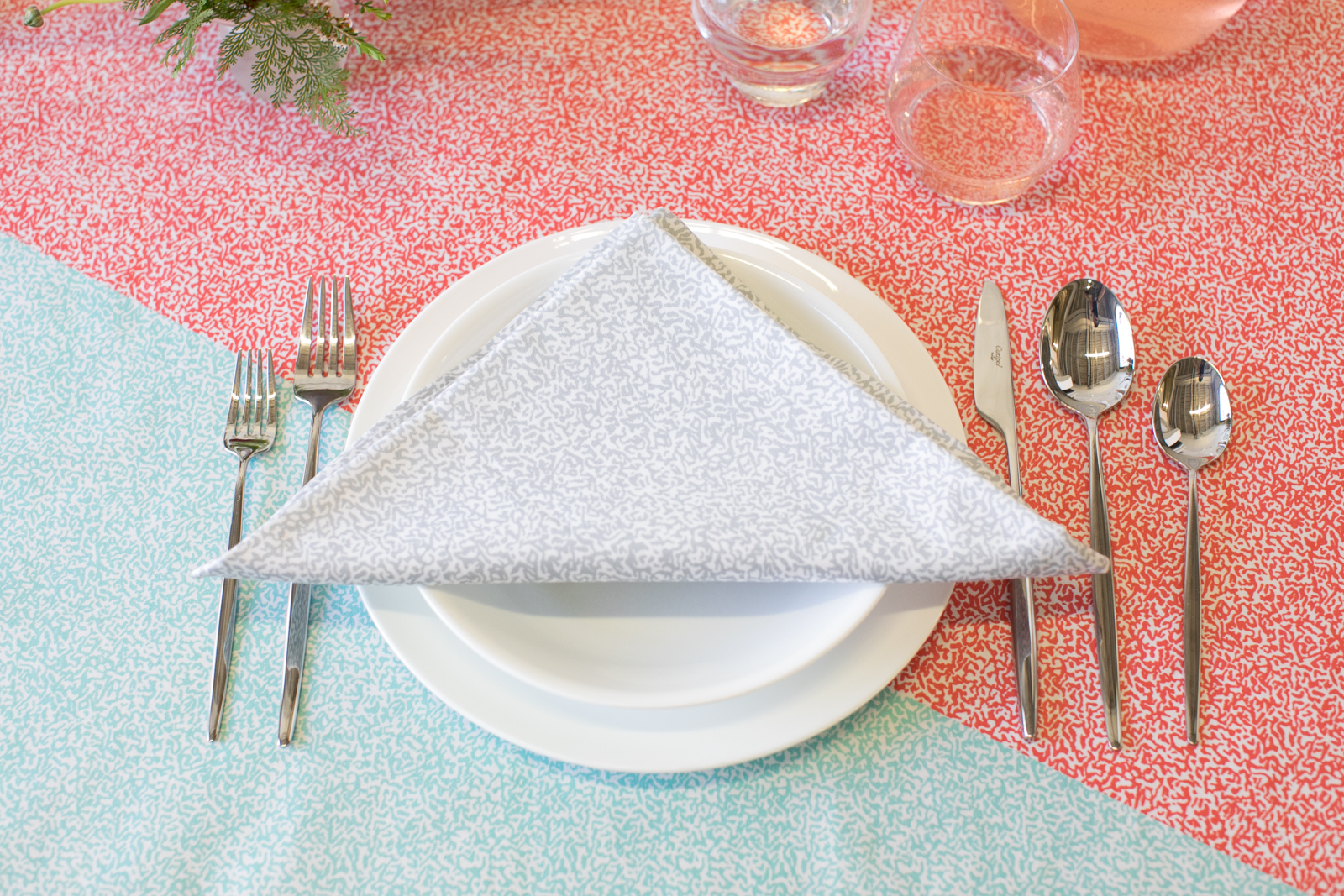 For spring tables, I like to keep things light and unfussy. We had a chance to do elaborate and celebratory formal tables in the late fall and winter. Spring feels more like a light-hearted, cozy gathering with great style but minimal extravagance. (Shop Eve Chrome Flatware + Corelle Dinnerware)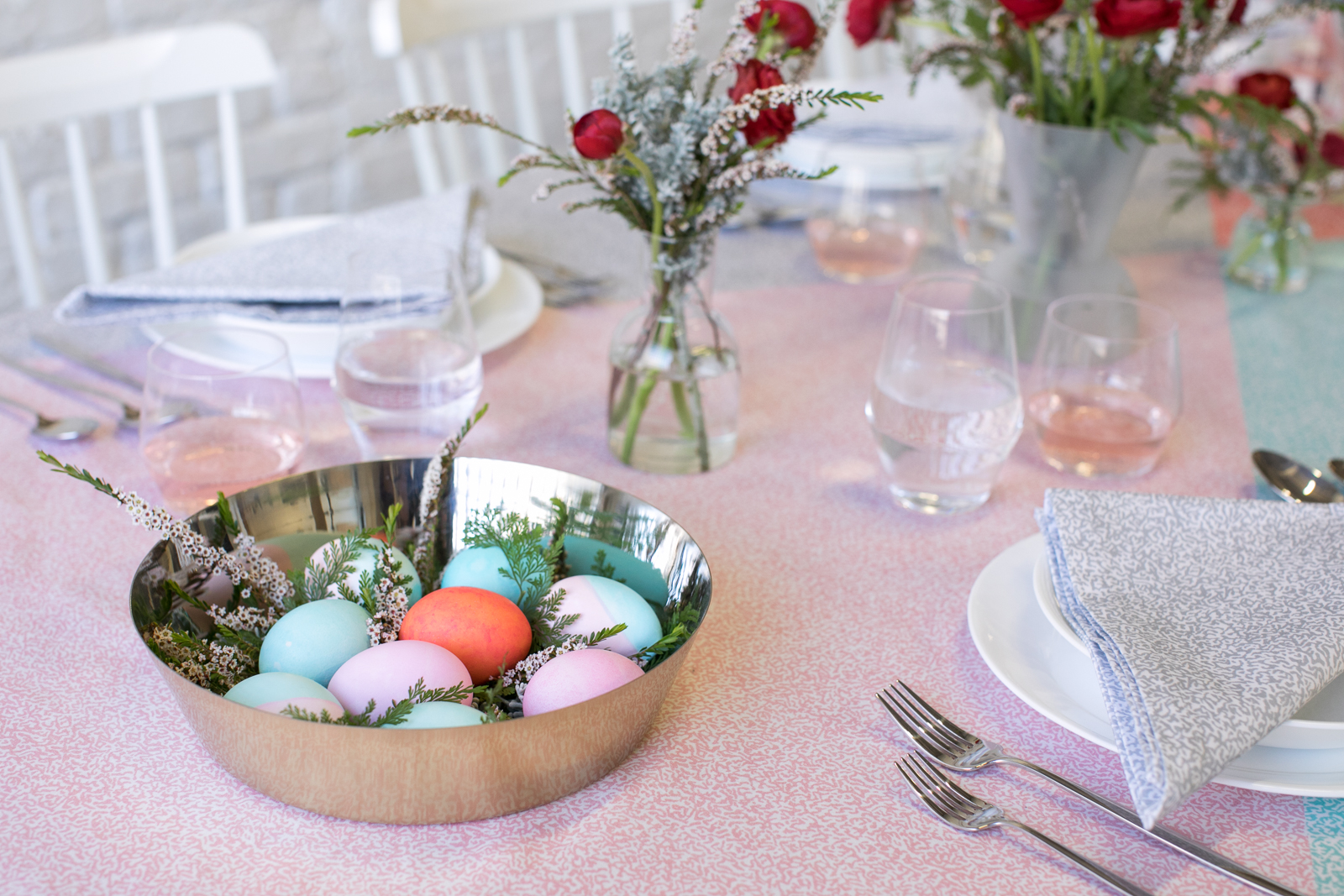 I tend to keep the place settings light, with clear glassware for a cool beverage like juice, mimosas, or spritzers. I lean toward pastel color palettes, or something clean and bright like whites, yellows, and greens.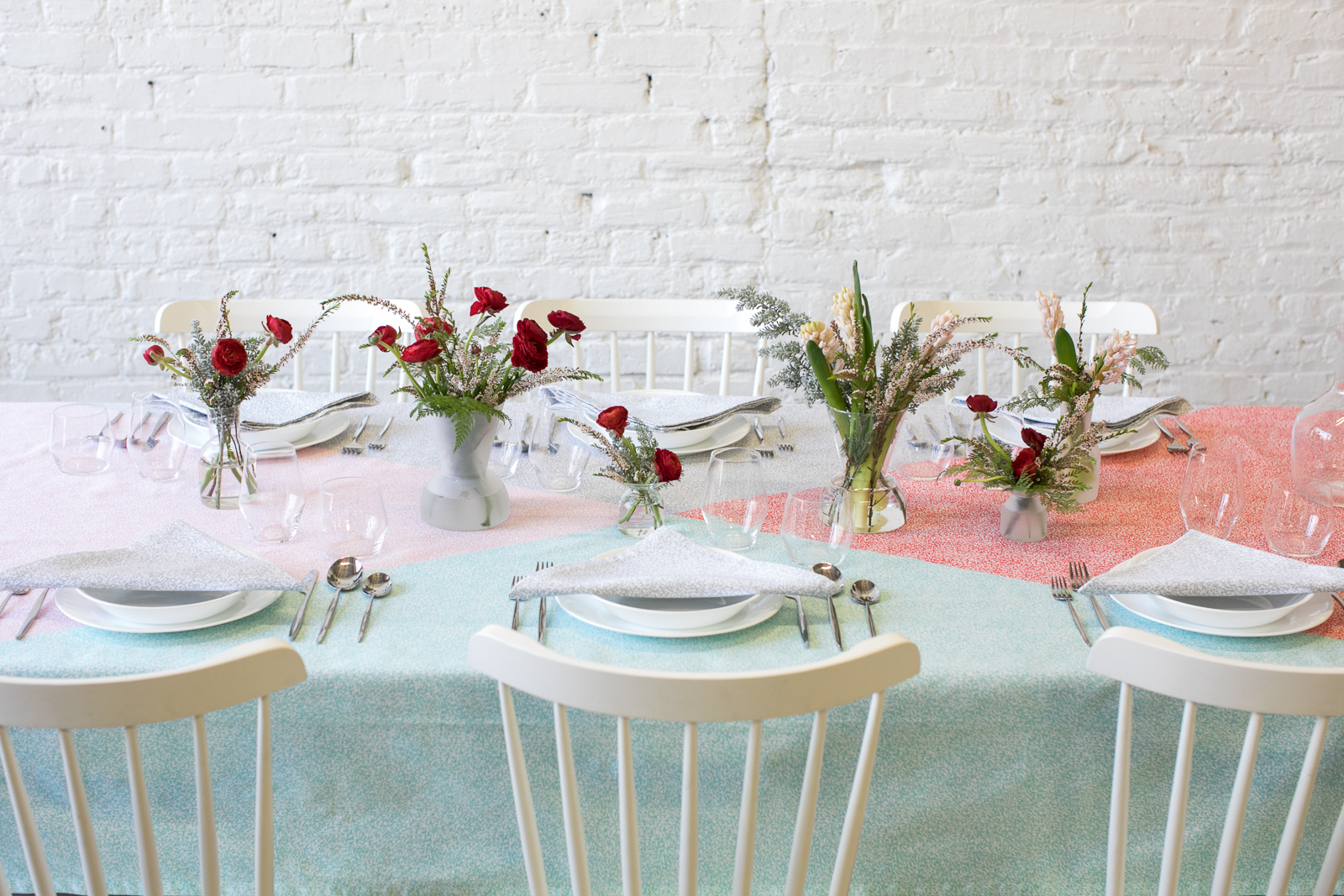 Spring is one of my favorite seasons for flowers. Everything is coming to life, the palettes are in full splendor, and the scents are intoxicating. This is when we see delicate blossoms like muscari and hellebore, bright playful flowers like daffodils and tulips, and pretty beauties with lovely scents like lilacs and hyacinth.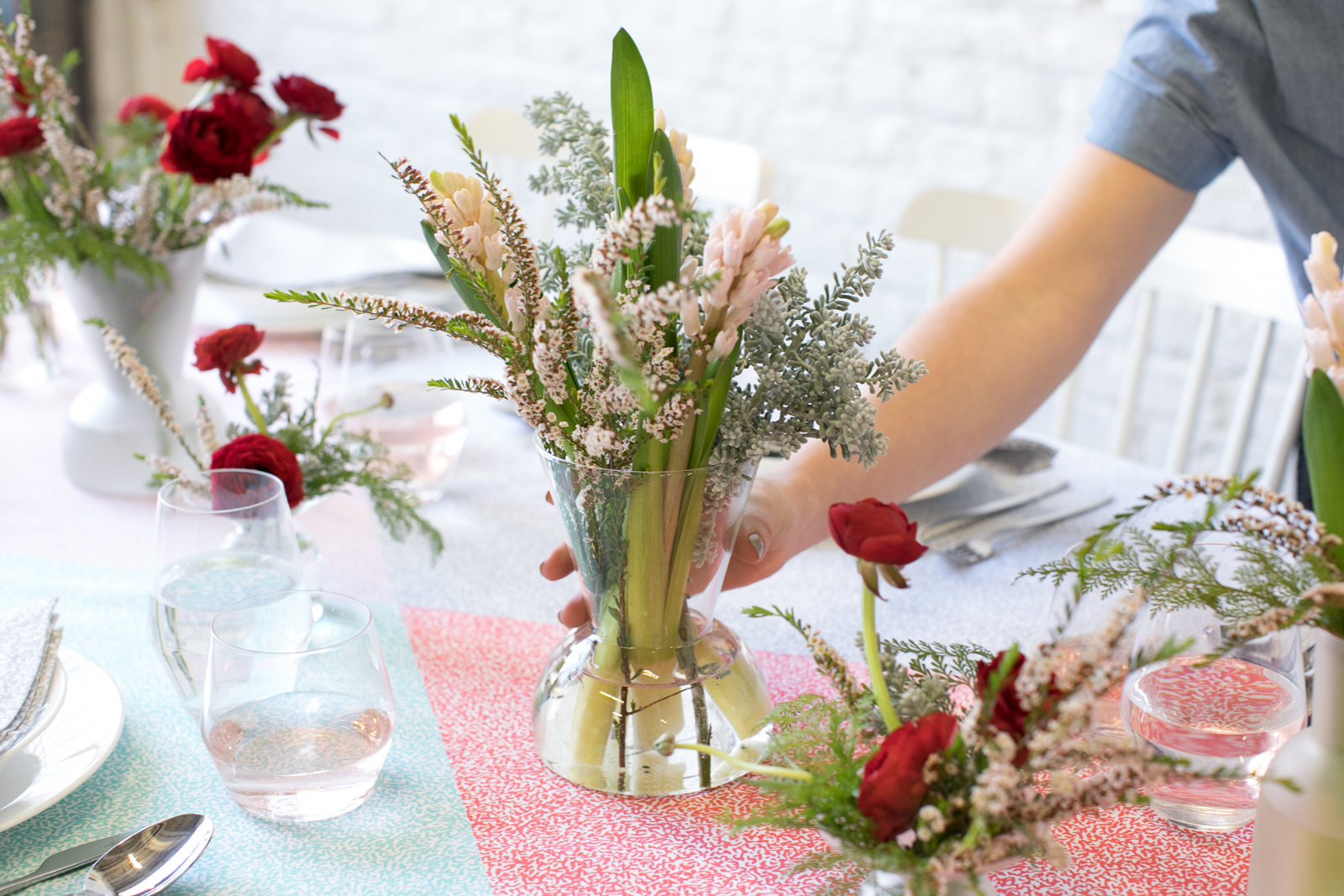 I think Spring has the widest range of interesting flowers to choose from. While I love to go to my local florists and encourage them to work their magic, there is also something nice about picking up a few small bunches of sweet flowers and having some fun yourself. (Shop Gather Vases)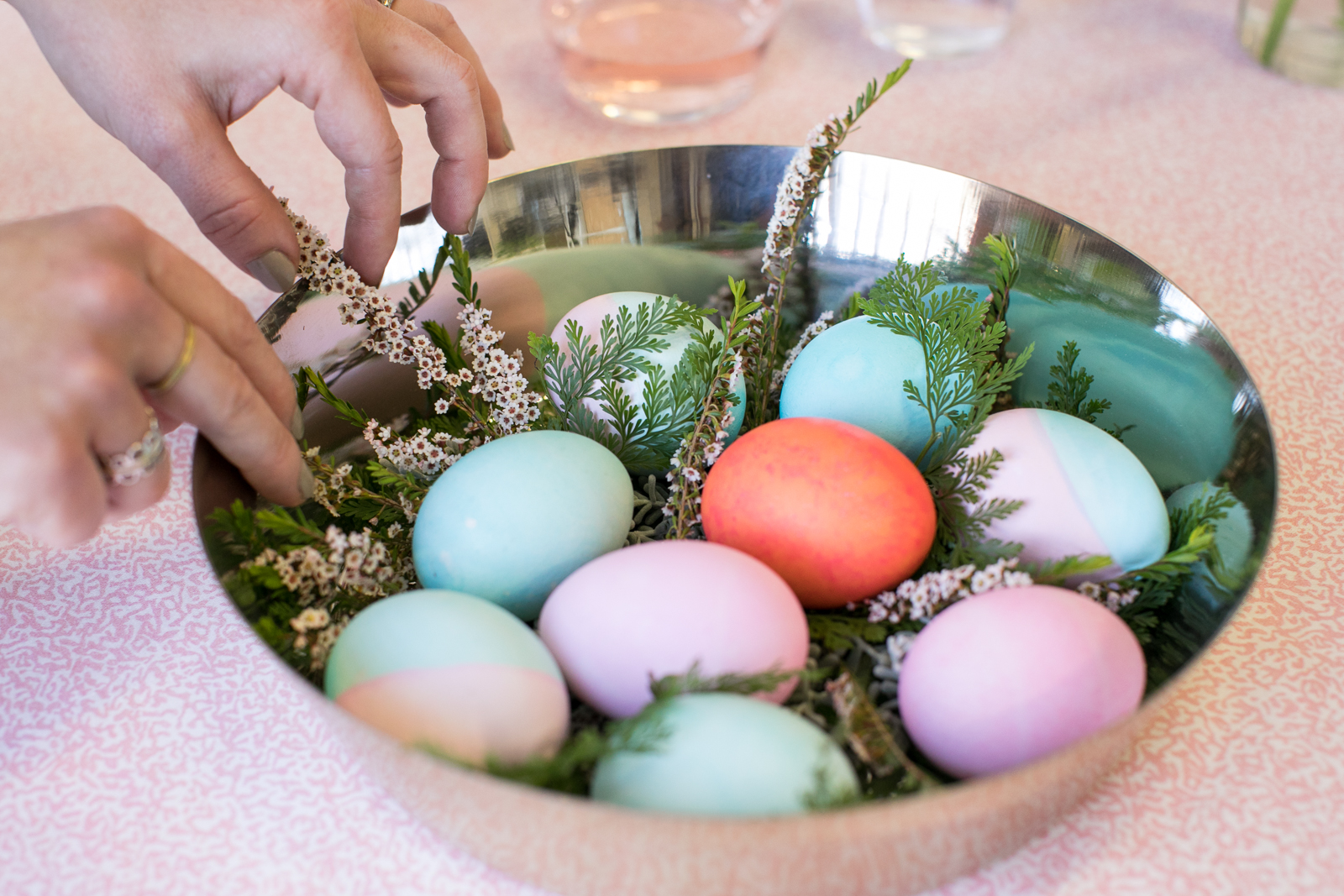 For this table, I used a mix of lush blossoms and accompanying texture, to help pull the whole table palette together. I chose flowers to complement the table linen, using pale pinks and grey, with a splash of red. (Shop Brass Finish Bowl)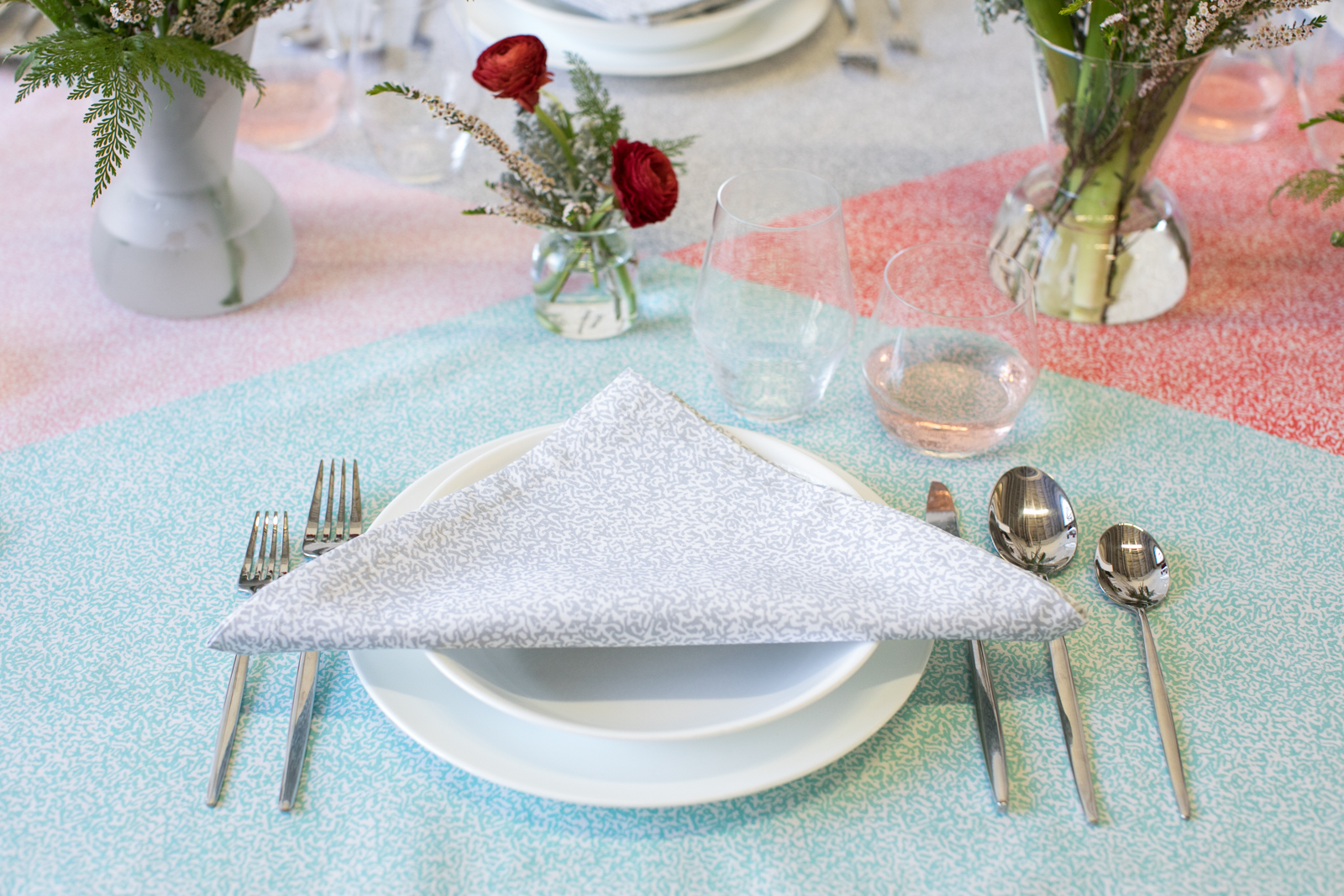 I wanted the texture to mimic the speckling of the linen, so I leaned toward fillers with small, delicate pieces, and allowed the bright red ranunculus and pink hyacinth to stand out focused in the middle of the table. (Shop Squiggles Tablecloth + Napkins + Fino Tumblers)
Watch Janelle's table come to life in this handy GIF:
Thanks for all tips + tricks Janelle, we can't wait to style our own Easter tables!