In honor of  Earth Day, we recently collaborated with Jamie Tubbs, founder of Chicago-based Prophet Gypsy Robot known for her love of repurposing + reusing materials, to create some limited edition Unison x PGR Woven Wall Hangings using our scrap fabric. We caught up with Jamie and asked her about background, process + what's next for PGR.  Proceeds from sales will benefit Chicago Artists Coalition, check our her wall hangings here.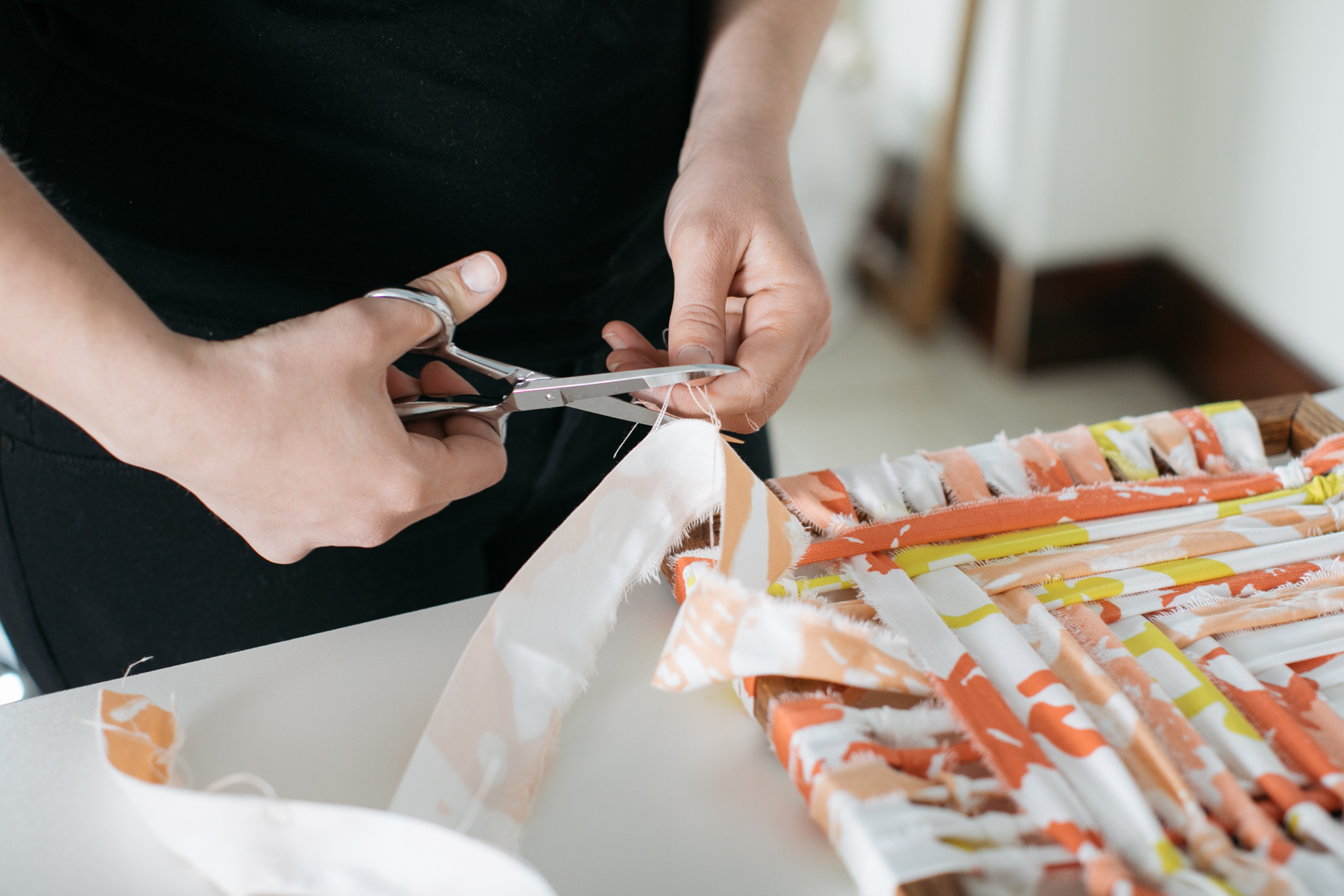 1. What's your background with textiles and how did you begin Prophet Gypsy Robot?
My mom was a seamstress when I was little and we always had tons of fabric and scraps around. She never bought something she could make, and she rarely couldn't make something. But the cost of clothing production dropped so much and apparel got so much cheaper to buy than make. She switched careers but never stopped teaching us to make things. Homemade household goods have stayed more comparable to store prices, and when I got my first apartment I got into making things like pillow covers and curtains.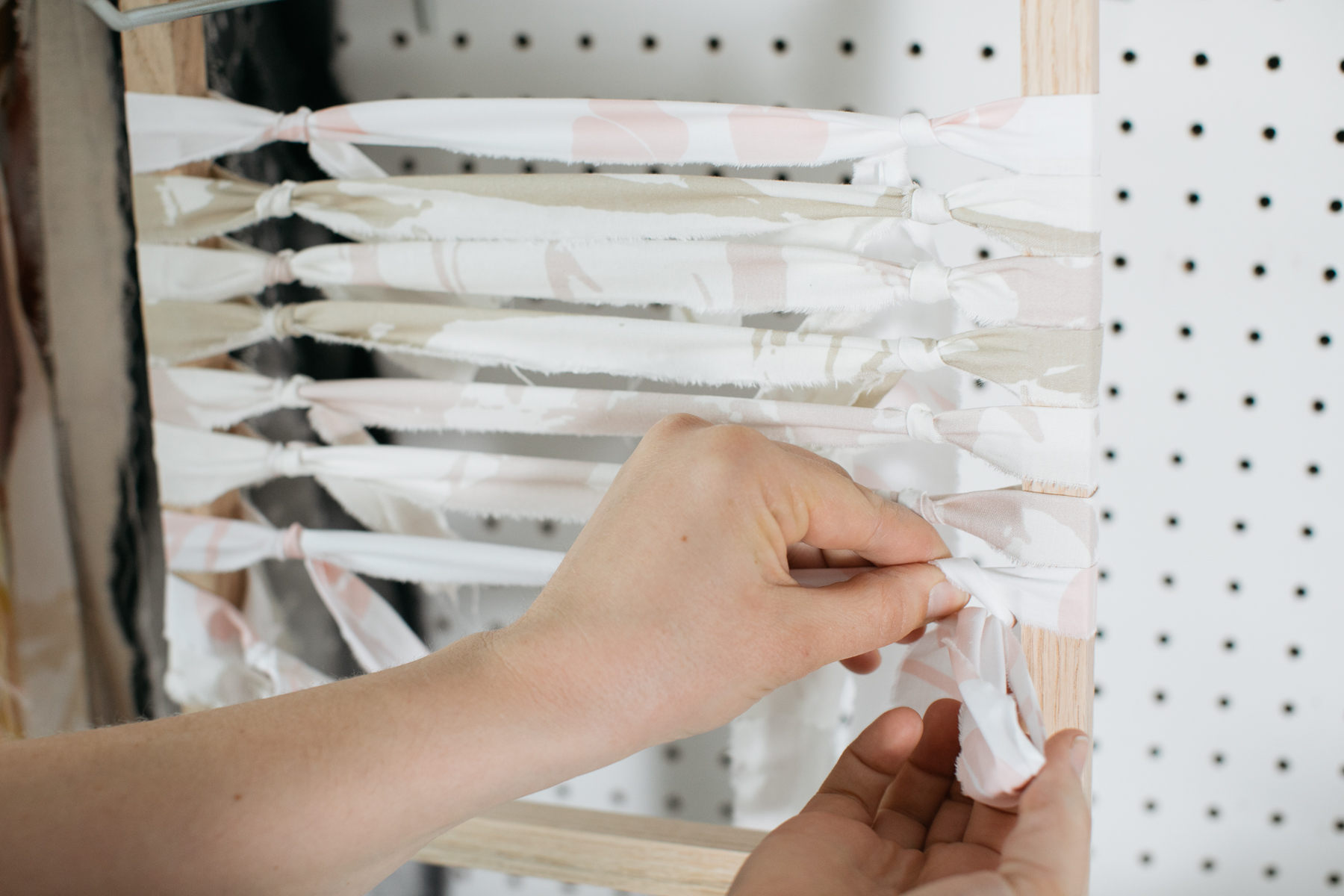 2. Where does the name Prophet Gypsy Robot come from?
It's about my design aesthetic. The Gypsy part refers to color, texture, pattern, maximalism, baubles, beads, fluff and all the things. The Robot part refers to restrained color palettes, clean lines, minimalism, simplicity, deconstructed weaving like the technique "weft over" which shows up a lot in my work and I just learned is an actual legitimate thing weavers do.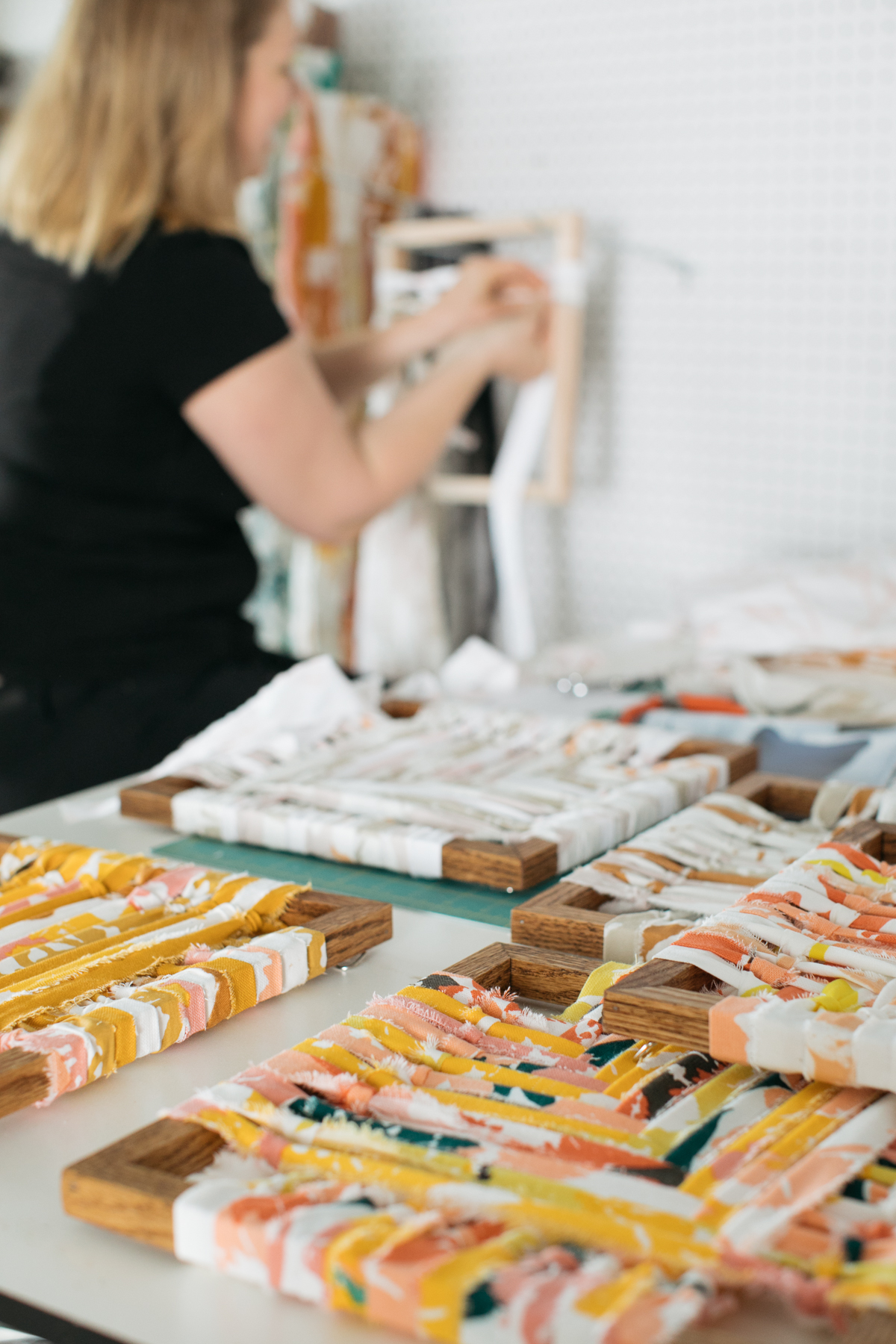 These two aesthetics are always competing for first place in my heart and they seem directly opposed. So my work explores trying to visually communicate both of those at once. The Gypsy and Robot overlap most naturally when it comes to the shared value of repurposing.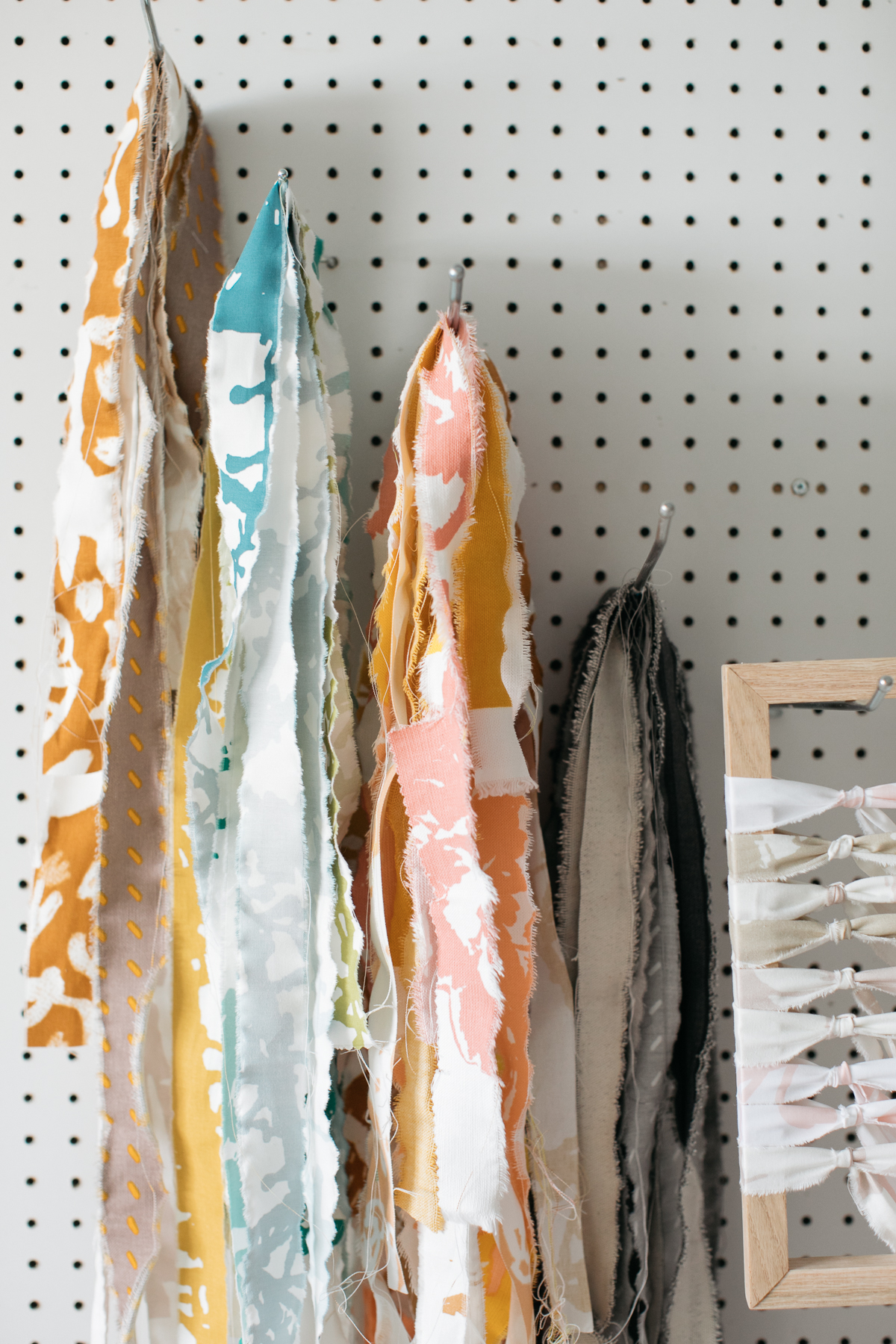 The Prophet part incorporates another huge part of who I am, someone who likes to declare good things through a megaphone about people and where we are all going together. So, PGR is this little robot like Wall-E who goes around with a flower crown, saving and reusing all the things, preaching a message about how valuable and capable and seen you are, and that when we do our best together we bring life from death.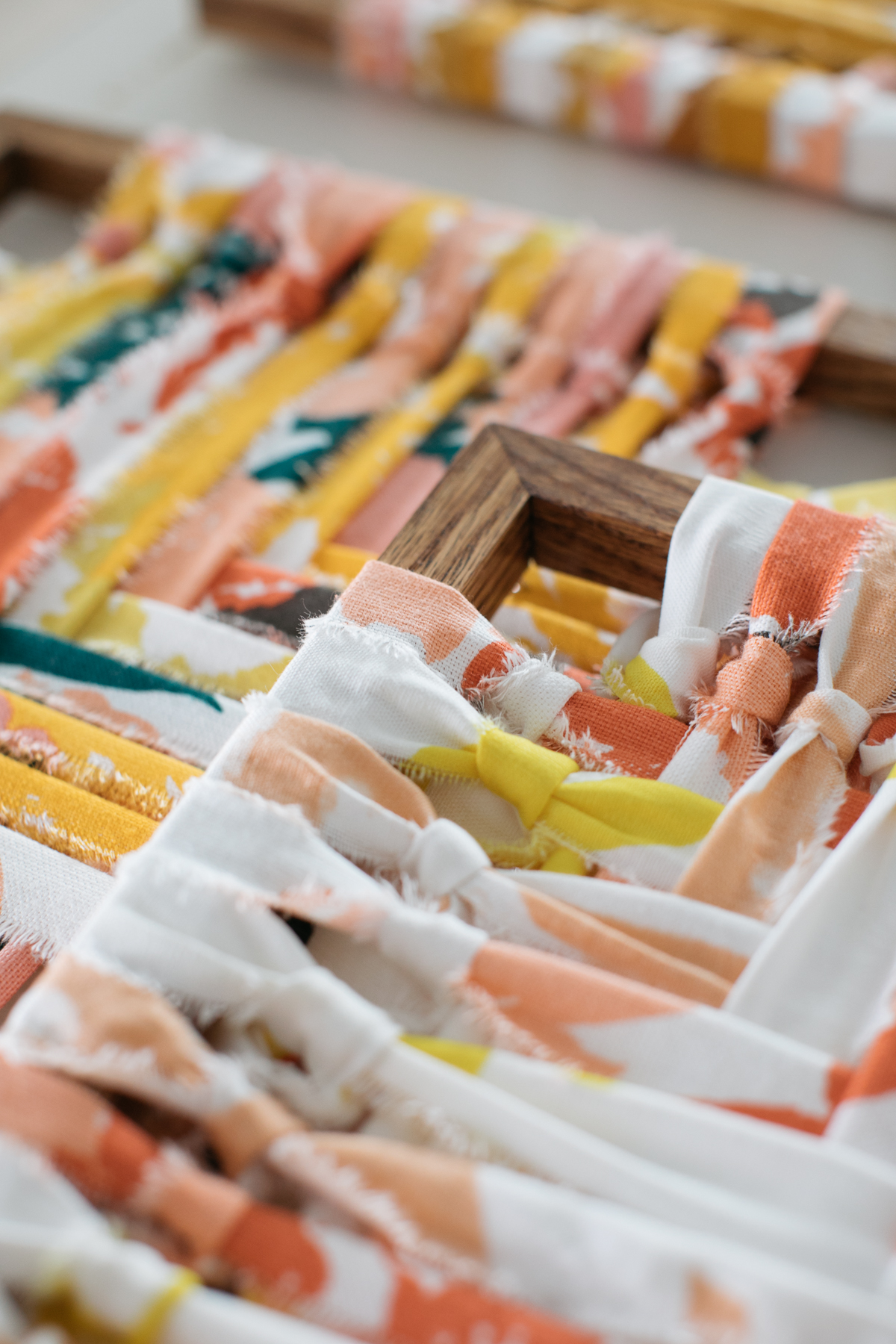 3. What made you start working with repurposed materials specifically?
Reflex. I've been thinking about how lower economic classes have an incredible skill for reuse and repurposing that we can leverage and create new streams of income and value that the future needs from us. Something that is just natural to anyone who grew up with less resources will be an important skill going forward because we need to find creative ways to use our resources in a more sustainable way again.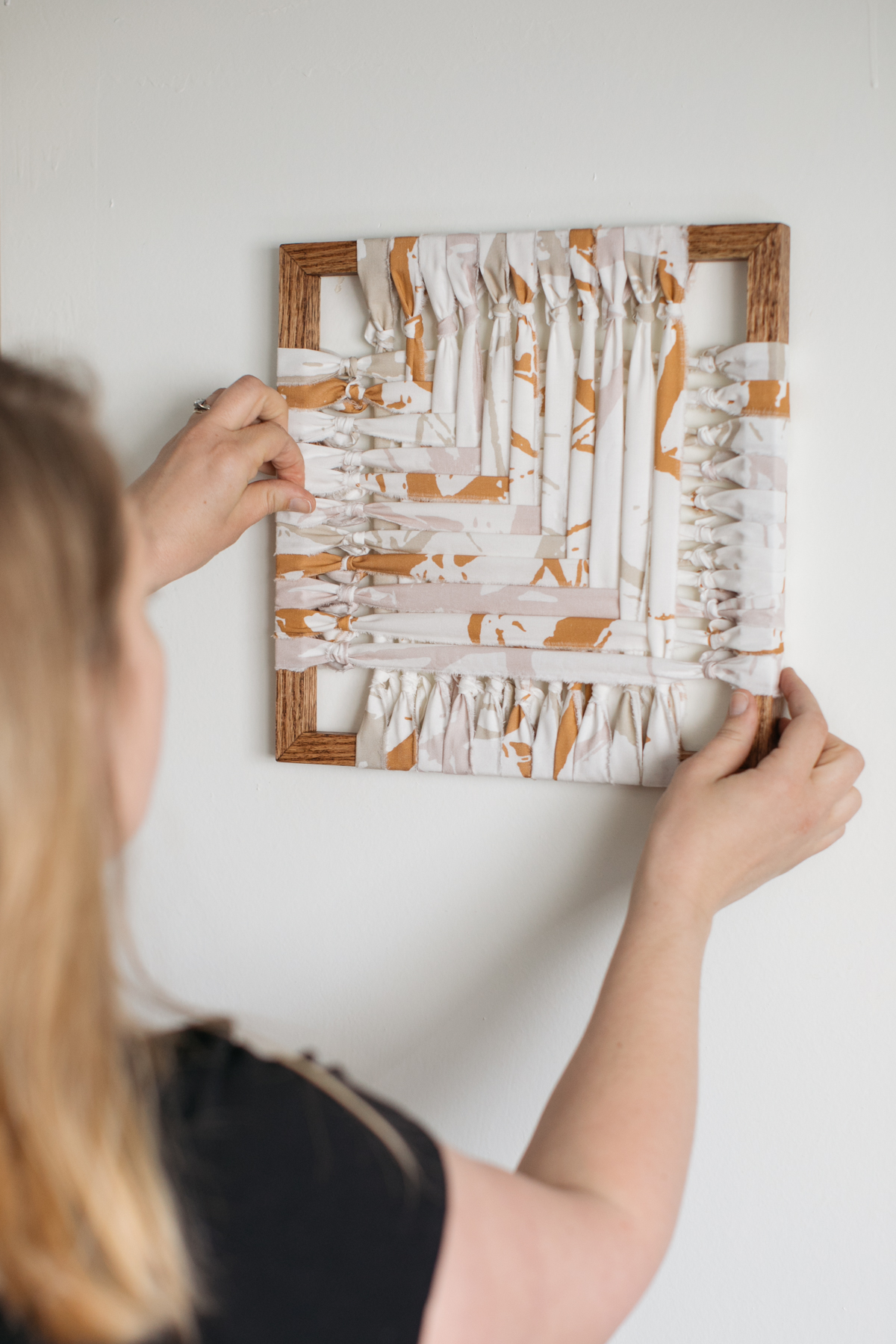 For the past little bit of history, wealth has meant being able to just throw stuff away and not think about it. The rich of the future will be people who find great value in using our resources in the most sustainable ways possible. That will be a huge part of what makes something beautiful and valuable. Hopefully that happens before we have no choice, which is why I want to show that we can elevate stuff that's been thrown aside to something that people find truly valuable. 
4. How did you choose the particular Unison scrap fabrics for each weaving? Did the prints determine your weaving patterns?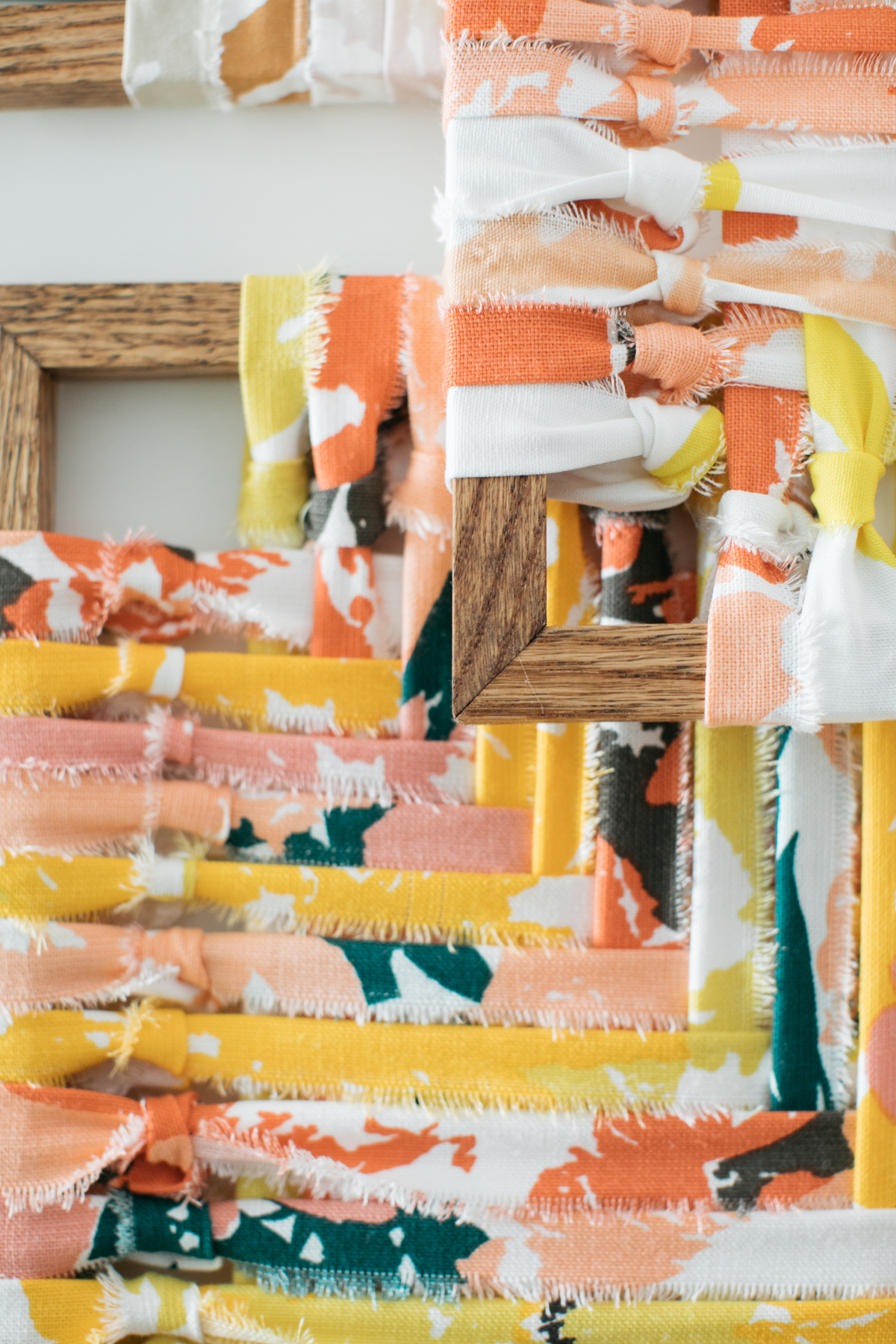 When I was looking through all the Unison remnants I was like, "I can't believe this is my life right now". That's my version of living the dream- alone with piles and piles of scrap fabrics ready to be turned into something! I had about 10 directions I wanted to go but the color pallet I stuck with was for the season and what I'm into right now- oranges and pinks and tone-on-tone and florals. I wanted the weaving pattern to be really simple and for the pieces to be about showcasing the colors of the fabrics, so I did one clean, angled line. They look awesome hanging together with all those simple clean angles.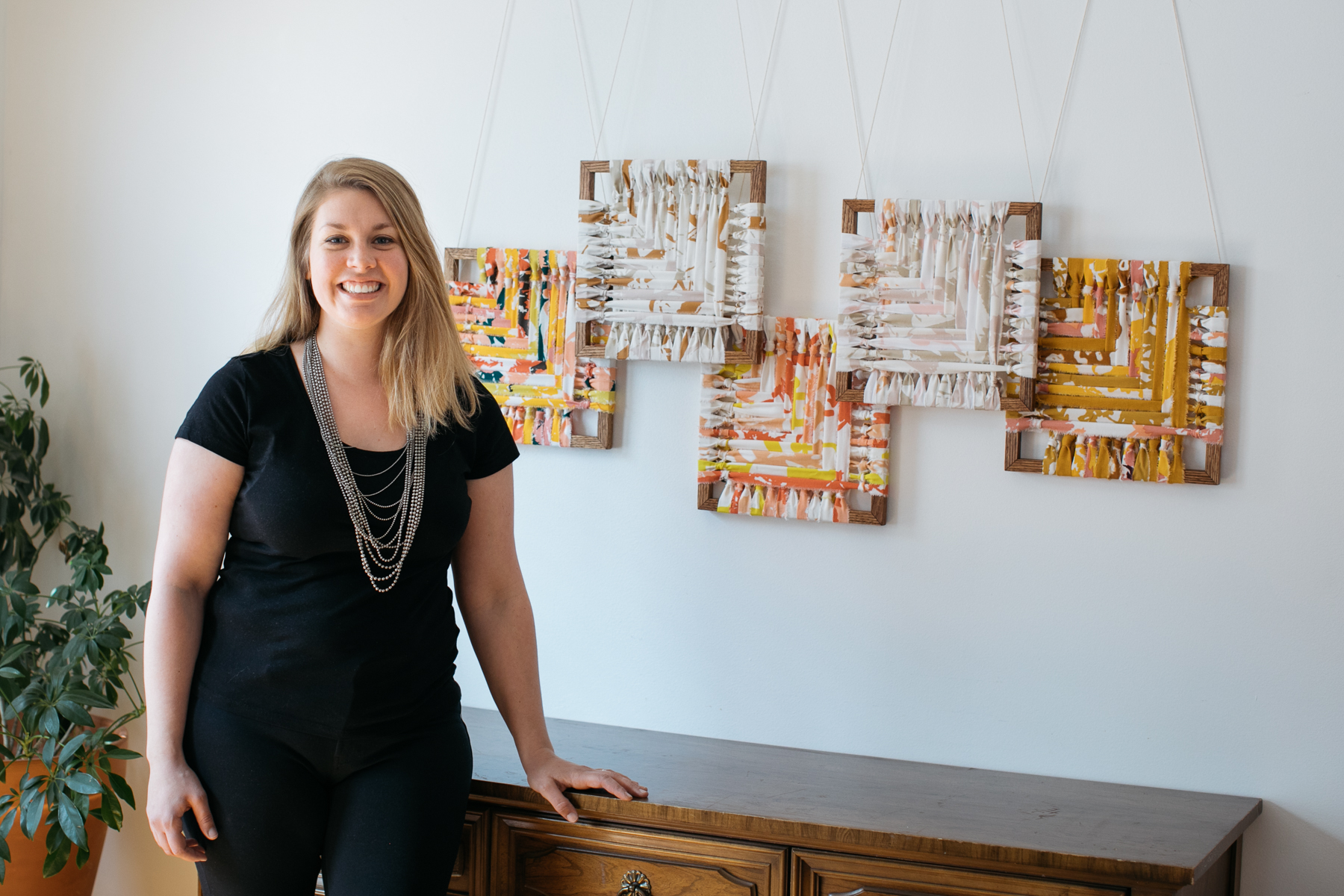 5. What other upcoming projects are you working on?
Too many, which is awesome! I've got the One of a Kind Show at the end of this month and after that I'm working with friend and fellow maker Joslyn Villalpando ( of J.Villa Workshops) on a project at her school about repurposing (so excited to make stuff with kids!). I'm going to be offering workshops on the West Side at a store called Creativita once I work out all the details.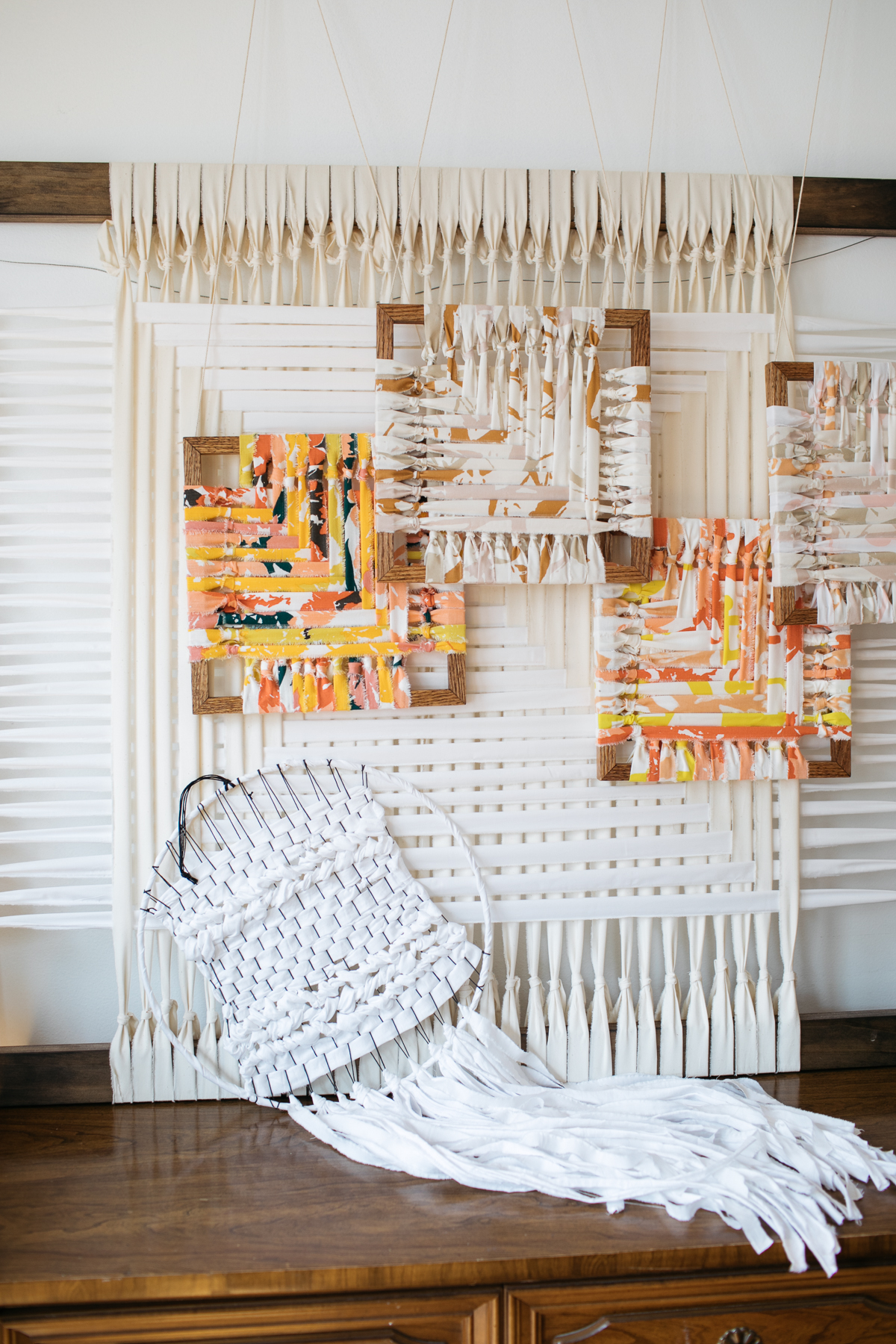 I'm most excited about starting on a series I have in my head using all sorts of working class uniforms, and incorporating techniques from the global working class like boro stitching. "Boro" means "tattered rags" and the technique was created by wives of fishermen who mended their work clothes in such a beautiful way that now it's a world wide fashion element. 
Thanks Jamie! Shop the Unison x PGR Woven Wall Hangings here.