Another brand we're so pleased to welcome into our collection this season is Scandinavia's oldest producer of wicker + rattan furniture, Sika Design. Sika Møbler (meaning furniture in Danish) was founded by Ankjær Andreasen in 1942, and is now run by the family's third generation, Louise Andreasen today.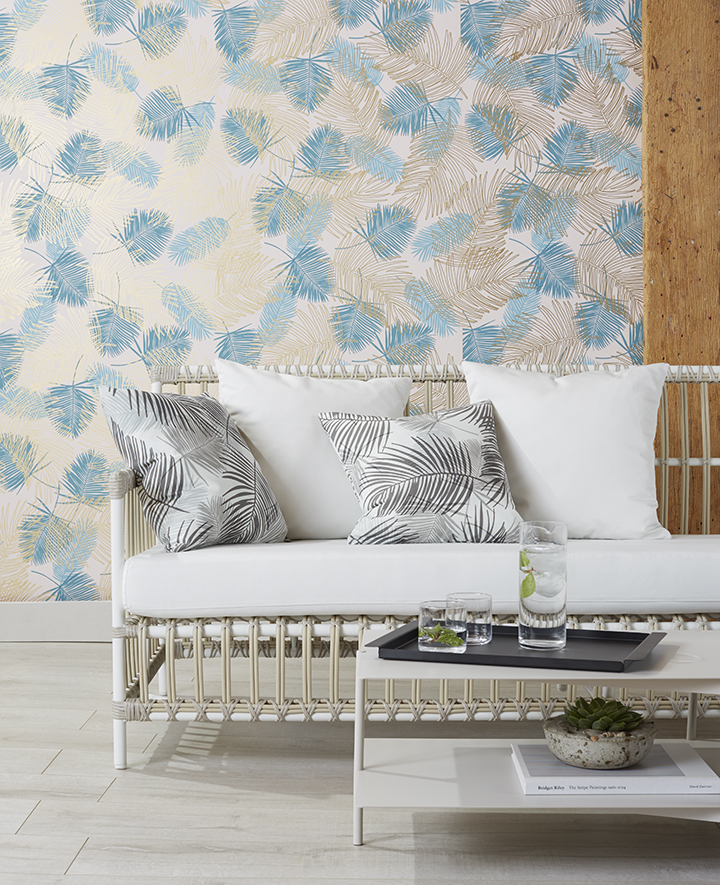 Sika furniture is still handcrafted with the same tradition of quality and comfort as when it began 70 years ago.
We love the versatility of Sika's designs not only for their modern + timeless aesthetic, but for the quality and durability of their materials that make their products virtually maintenance free. Since the beginning, the Far East has been essential to the production of Sika furniture, and today the company manufactures their products in their own Indonesian factory.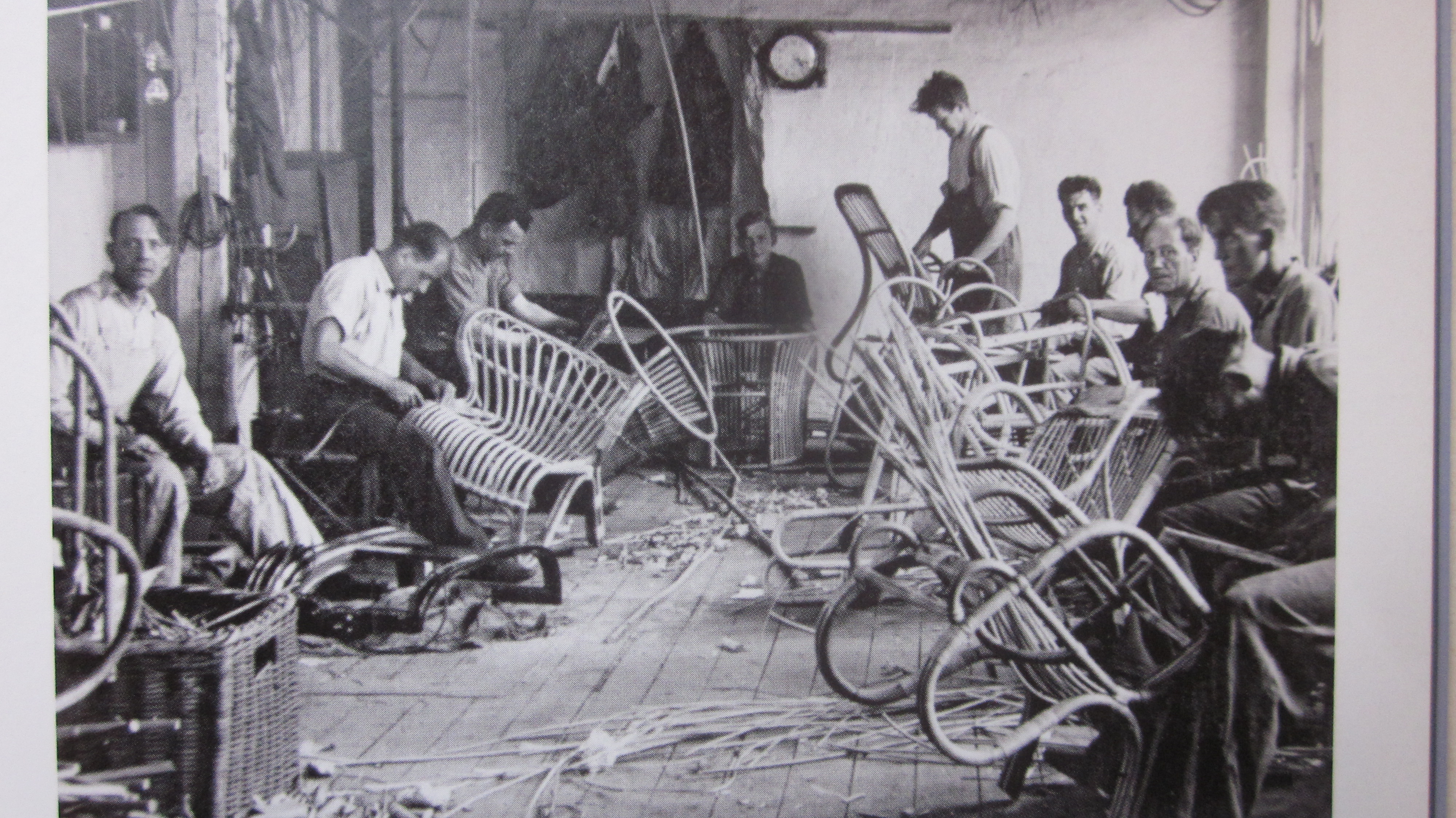 Rattan is the primary material used in their designs and is natural as well as sustainable. The exterior weave of their rattan is made of dyed and hardwearing polythylene, make it able to withstand demanding weather conditions.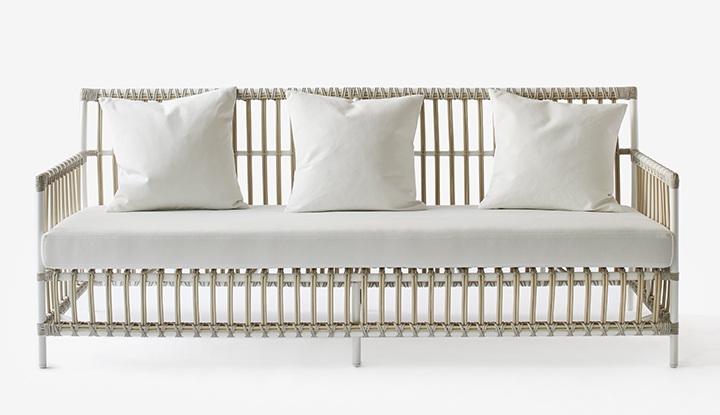 Woven on top of aluminum, the structure of fibers provides great comfort and flexibility, and another bonus feature is most of their seating is stackable too making it easy to store. (Shop the Havana Sofa + Outdoor Pillows)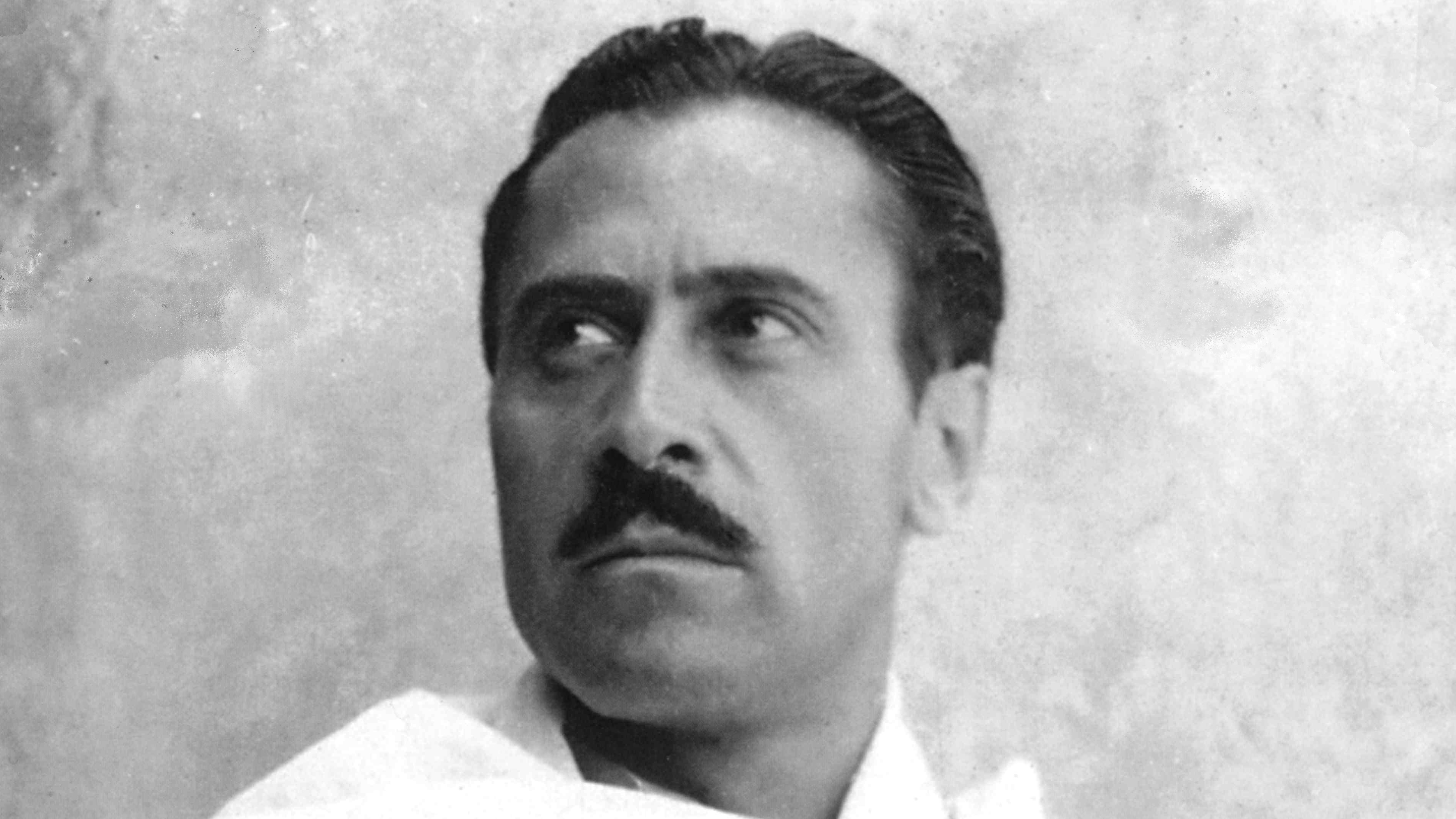 Rattan exists naturally in the rainforests of Indonesia, and has been known to grow up to 100 meters long. It grows without disturbing the existing balance and structure of the rainforest and is strong, lightweight and very durable. (above: Portrait of one of Sika's early designers, Franco Albini).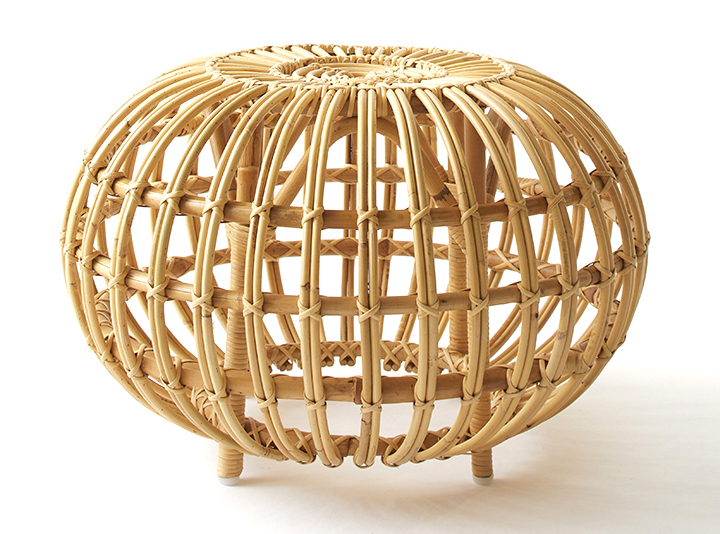 Designed in 1951, the  Franco Albini Rattan Ottoman is named after its creator, an Italian neo-rationalist architect + designer, who was renowned for merging wooden minimalistic furniture design with more traditional Italian craftsmanship. (Shop the Franco Albini Rattan Ottoman)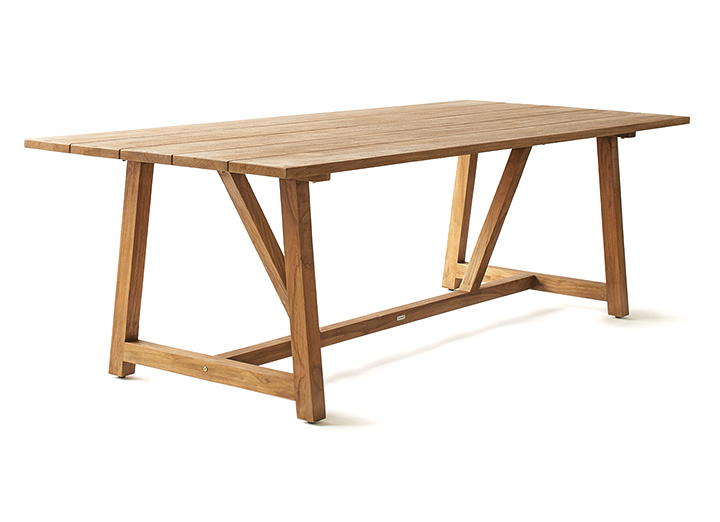 Teak wood is another key material that Sika incorporates into their designs. Sika uses reclaimed Teak, salvaged from old houses, fishermen's boats or railroad supports. After a few weeks of outdoor use, the teak will develop of silvery grey patina. (Shop the Trestle Table)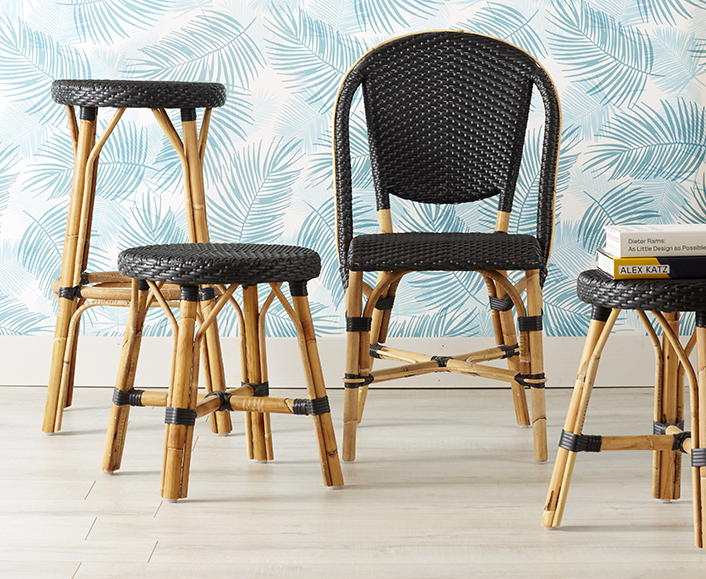 With a profile reminiscent of 1930s Parisian café culture, these handcrafted and stackable chairs are as comfortable as they are strong in style and construction. When woven, this material provides flexible comfort and strong structure, along with temperature and UV resistance that renders the chairs ideal for outdoor use in many climates. (Shop The Boulevard Collection)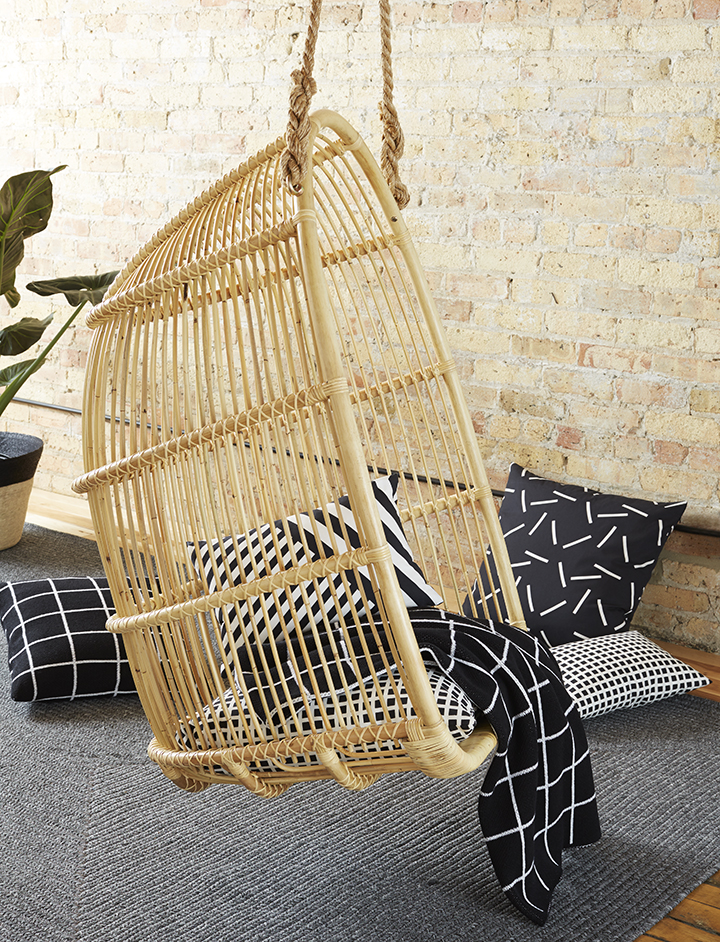 One part standout style, one part cuddle-up cozy, the Canopy Rattan Hanging Chair brings a wonderful, 50-year-old design back into production. As if the inviting profile weren't reason enough to bring this piece home, consider the incredible benefits of the material: rattan is sustainable, lightweight, durable, suitable for outdoor use, and relatively flexible, making it the perfect choice for a chair that can hang out anywhere. (Shop the Canopy Rattan Hanging Chair)
Check out more furniture from Sika here.