As summer starts to come to a close, it's time to shift focus towards the upcoming school year. How do you make your space stand out in the sea of dorm accessories? It's all about clean lines, simplicity and great functionality–especially when space is limited. We especially love a good stackable basket!
We've put together a selection of our favorite storage solutions and office accessories to outfit your dorm or apartment + start the year off right. Read on to see our faves, and stay tuned for our next post, Dorm Essentials: Bed + Bath.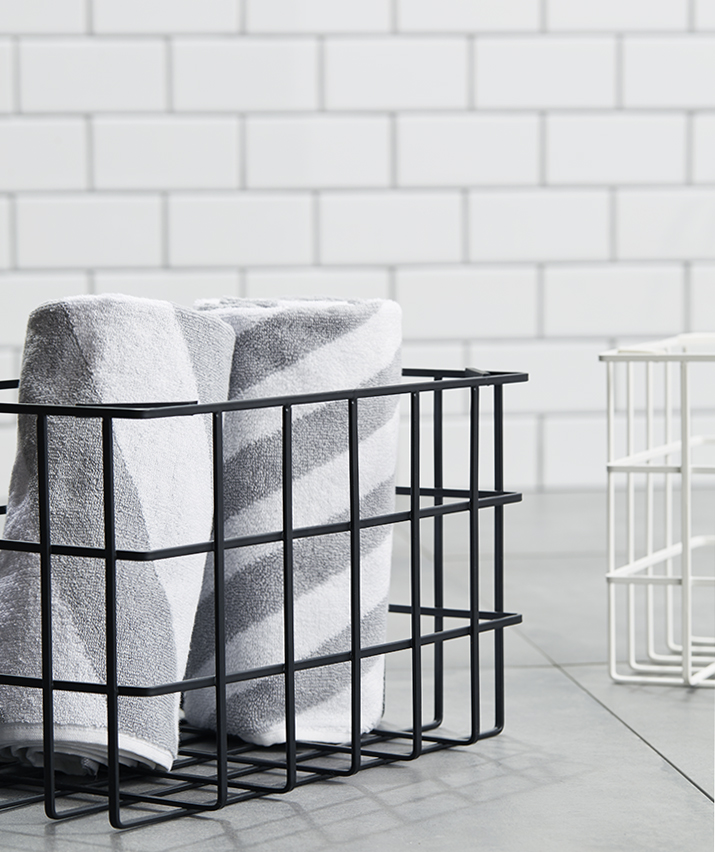 Tower Black Storage Bins, $35 + Milano Gray Bath Towels, $38
Modern metal storage bins by Yamazaki will make you forget wooden crates ever existed. Yep, this is organization for the modern age, with points for durability and style.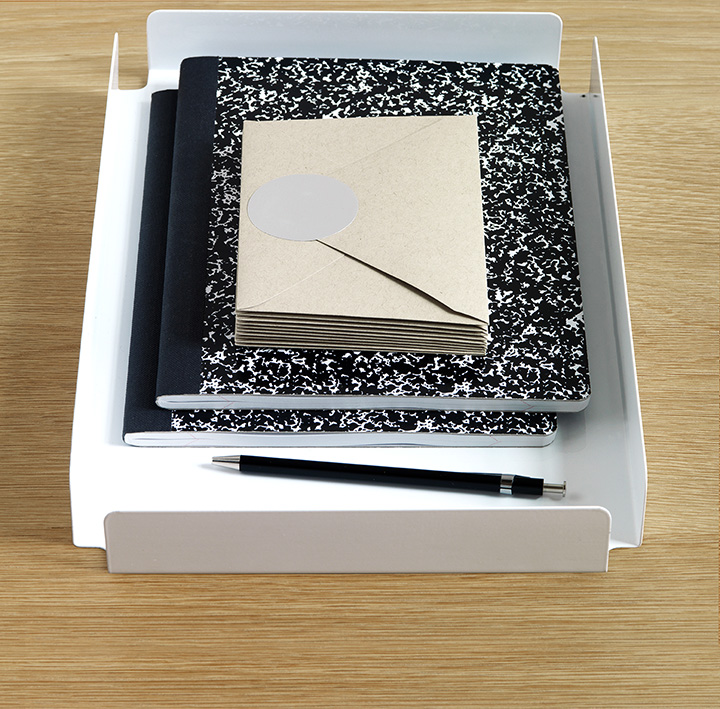 Straight-and-clean powder coated metal curves into open corners for a fresh, edgy desktop look. In bright white, it's simple style delivered.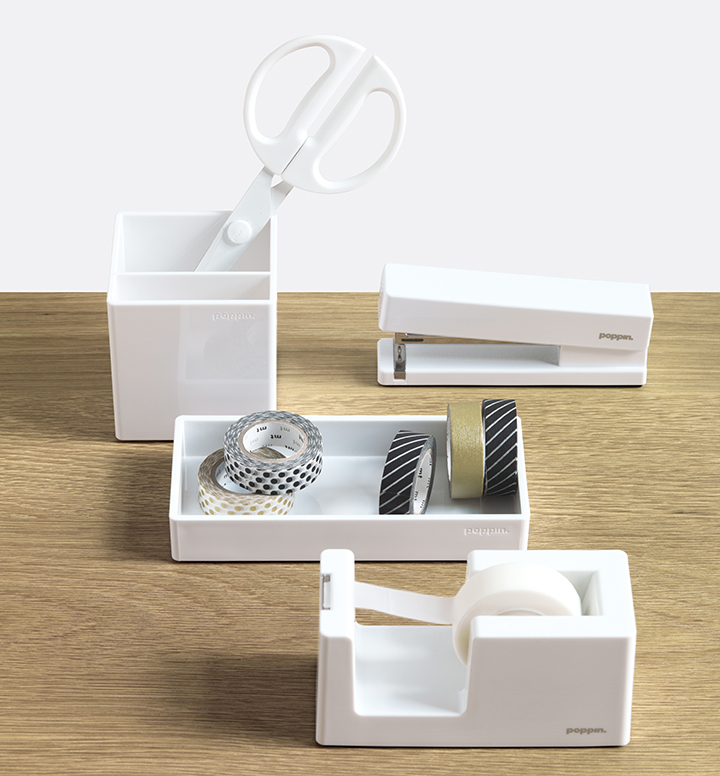 Poppin White Desk Accessories, $6-$14
Poppin's motto is "work happy" and how can you not with these super modern desk accessories?! Available in white, black + graphite you might just want to stay and work at your desk a little longer.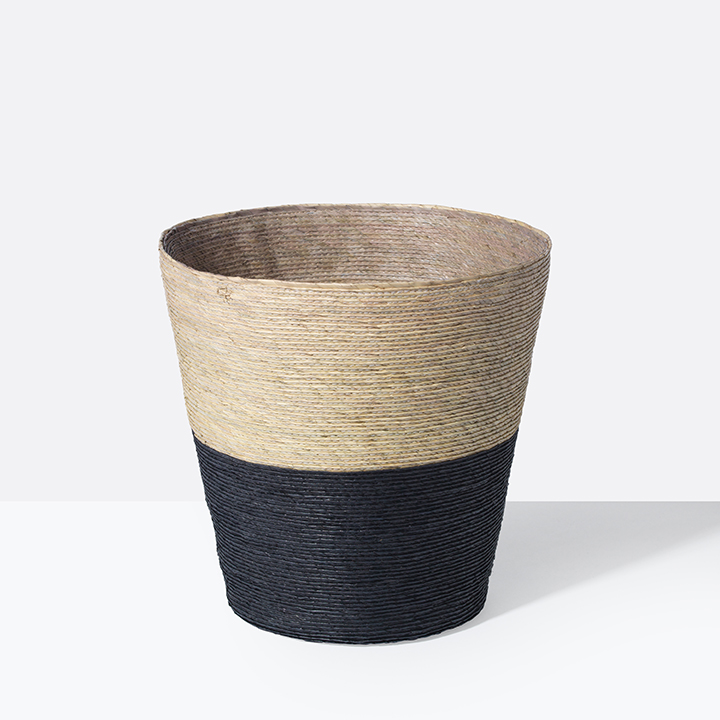 This gorgeous handmade wastebasket is made in Mexico from braided palm leaves. A beautiful neutral to go with any setting, any time. Plus, it can double as a planter to add some green to your space!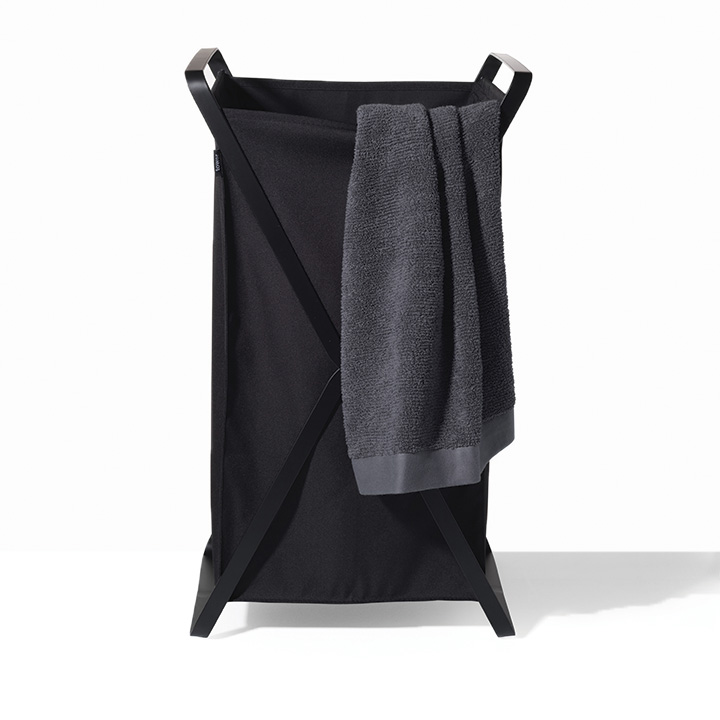 Tower Black Laundry Hamper, $60
Nothing says un-stylish like a messy pile of dirty laundry. This clean, simple tower basket is a workhorse hamper that absorbs messes – and looks good doing it. Fresh and clean. This hamper folds flat for easy storage, and the handles can be used to carry your load easily to the nearby laundromat.
Get more storage solutions here.