There's a face you should know this fall: Hillery Sproatt. This fine artist, Unison collaborator and, as chance has it, nail artist. Her unique aesthetic is coming to life at Unison in a few ways this season, and we couldn't be more excited.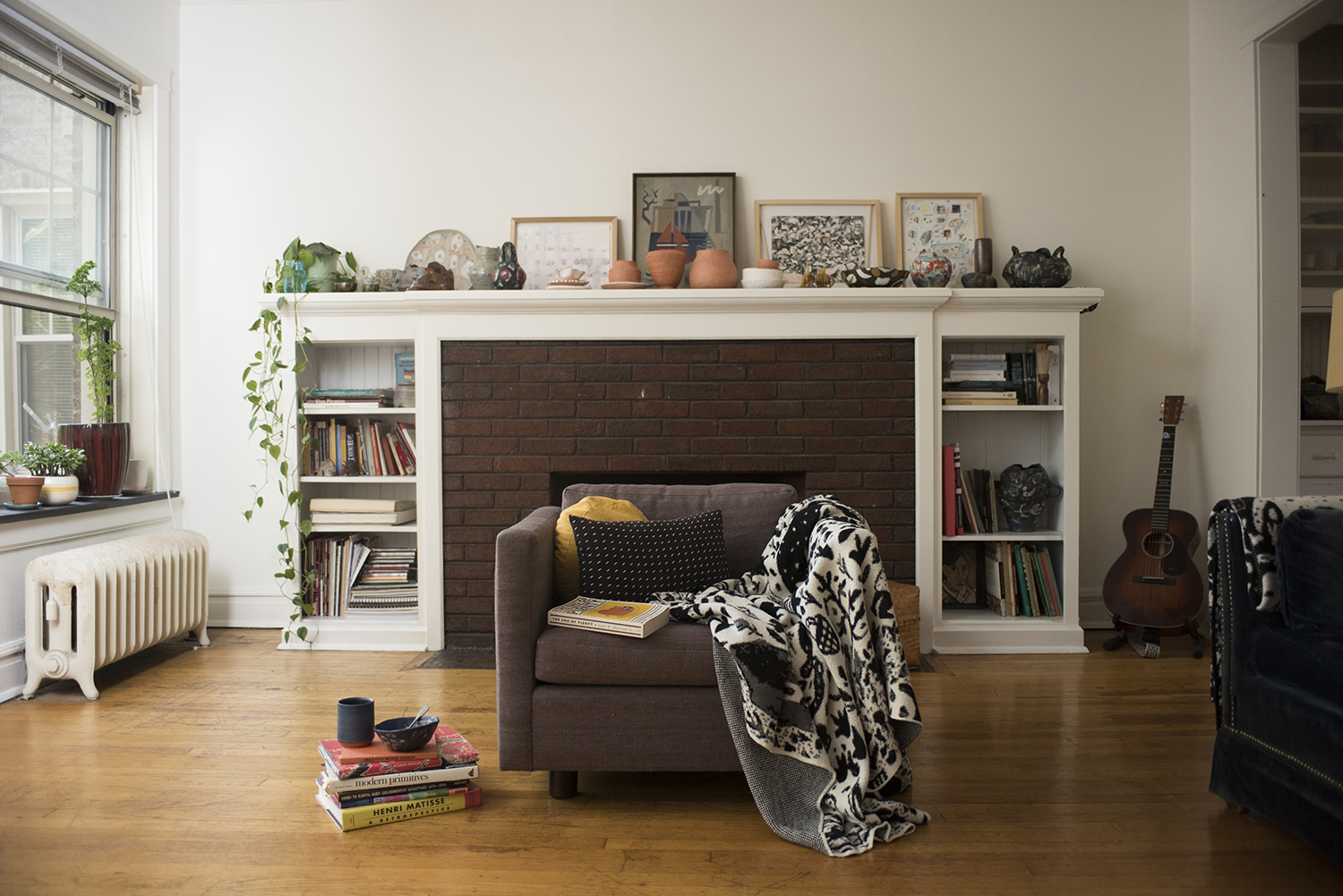 In anticipation of the Instagram takeover and nail event she's doing for us — look for them on September 16-18 and October 22, respectively — here's a quick insider's look at Hillery's world.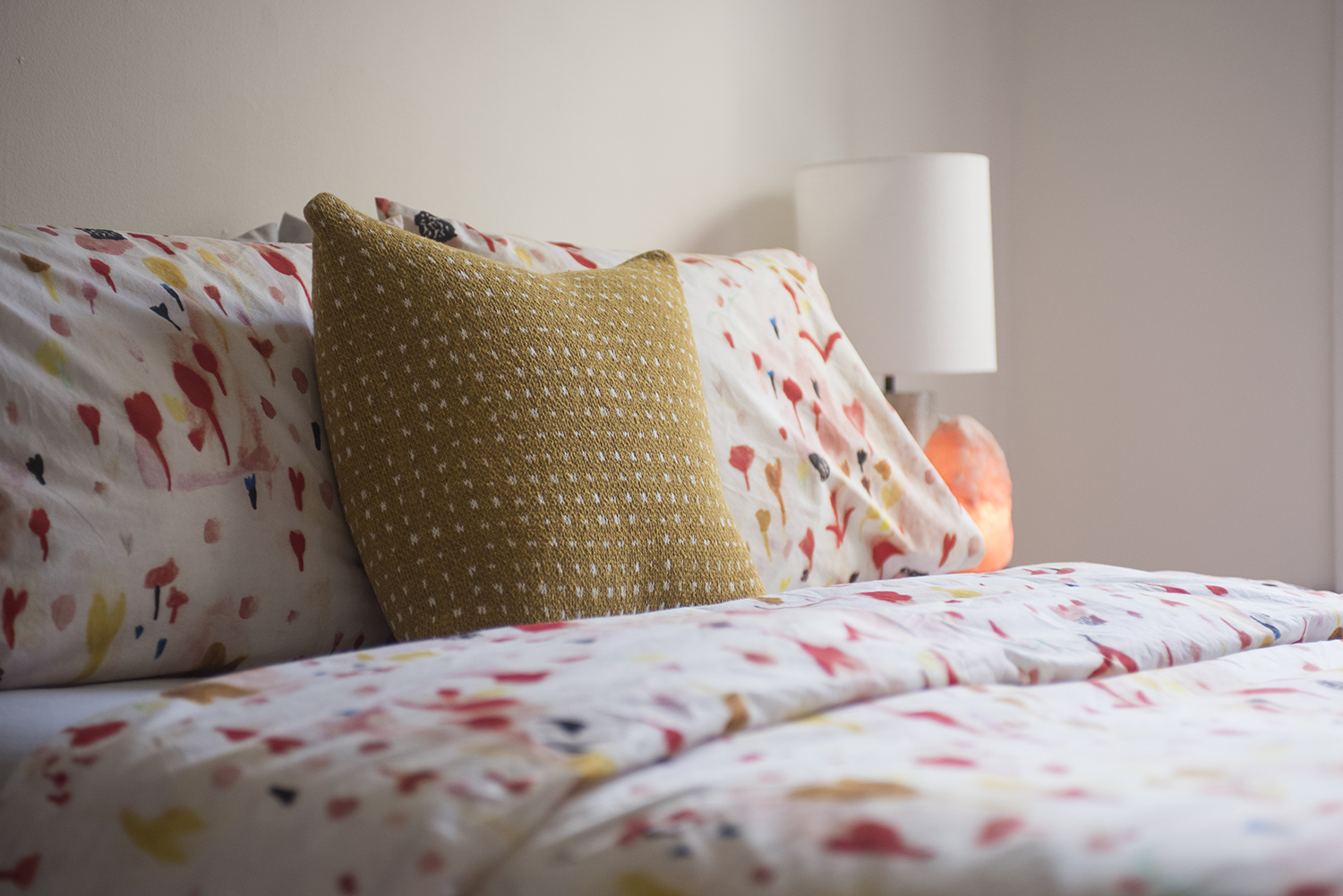 The Bedding Collaboration
Our new Heirloom collection of bedding features a graphic derived from a painting Hillery created years ago when she lived in Grand Rapids. The Poppy duvet cover, which features a vibrant splash of blooms, was actually taken from just a small portion of Hillery's original work. "The original had a lot of other little things going on … even horseback riders," she says.
Hillery, who has a Fine Arts Degree from Maryland Institute College of Art in Baltimore, is known for filling her work with tiny, engaging details. It's a nod to life's little things that sometimes may go unseen or unremembered. "I like to fill the paper with small moments to get lost in," she says.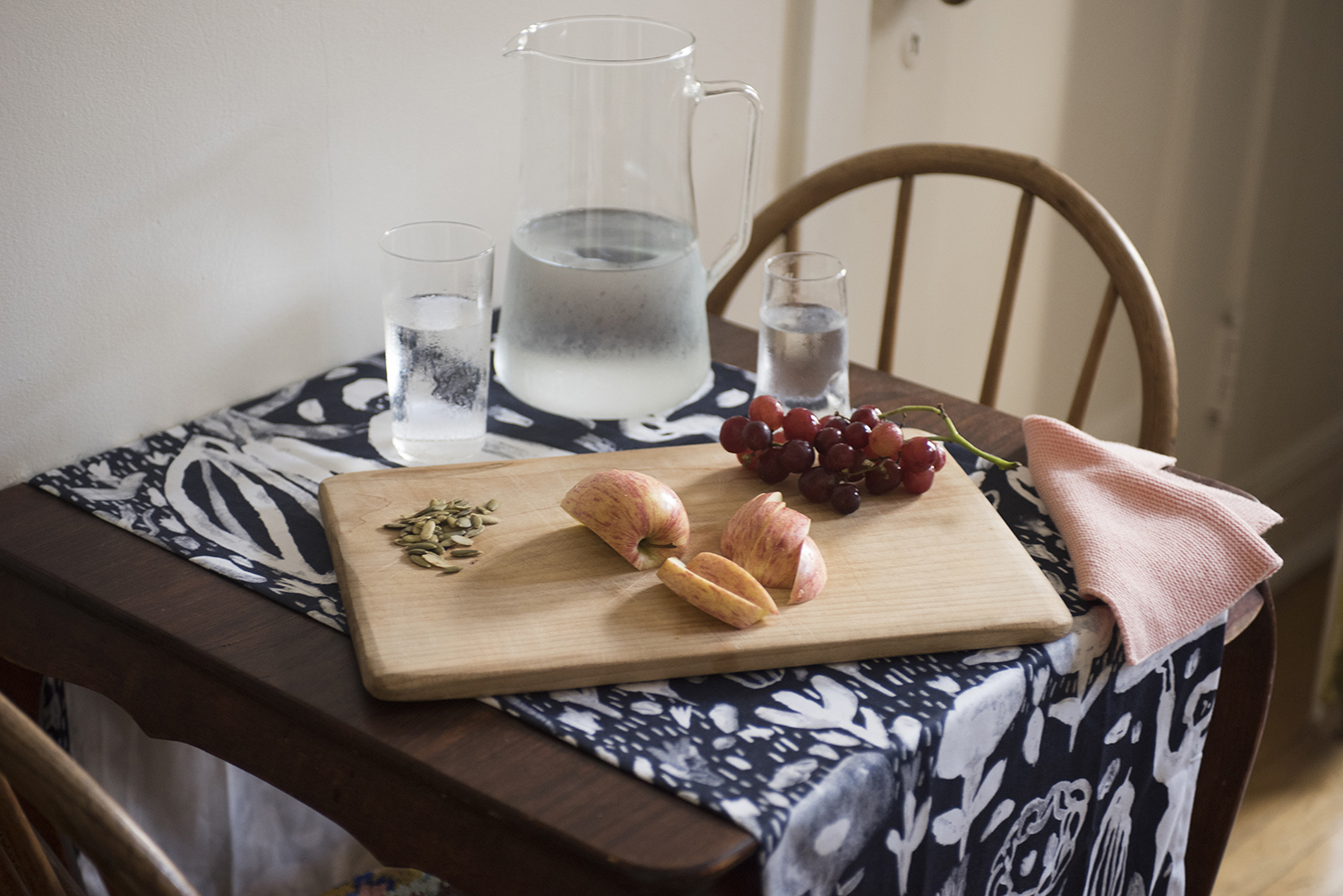 A believer in "everything matters," Hillery also loves experimenting with balance and harmony. "I enjoy the relationships between objects and how they look together," she says. "I'm always moving things around to see how they change when they are next to each other. I stay away from symmetry … nothing too matchy-matchy."
Pull together your own unmatched but highly artistic scheme by shopping the Heirloom collection here.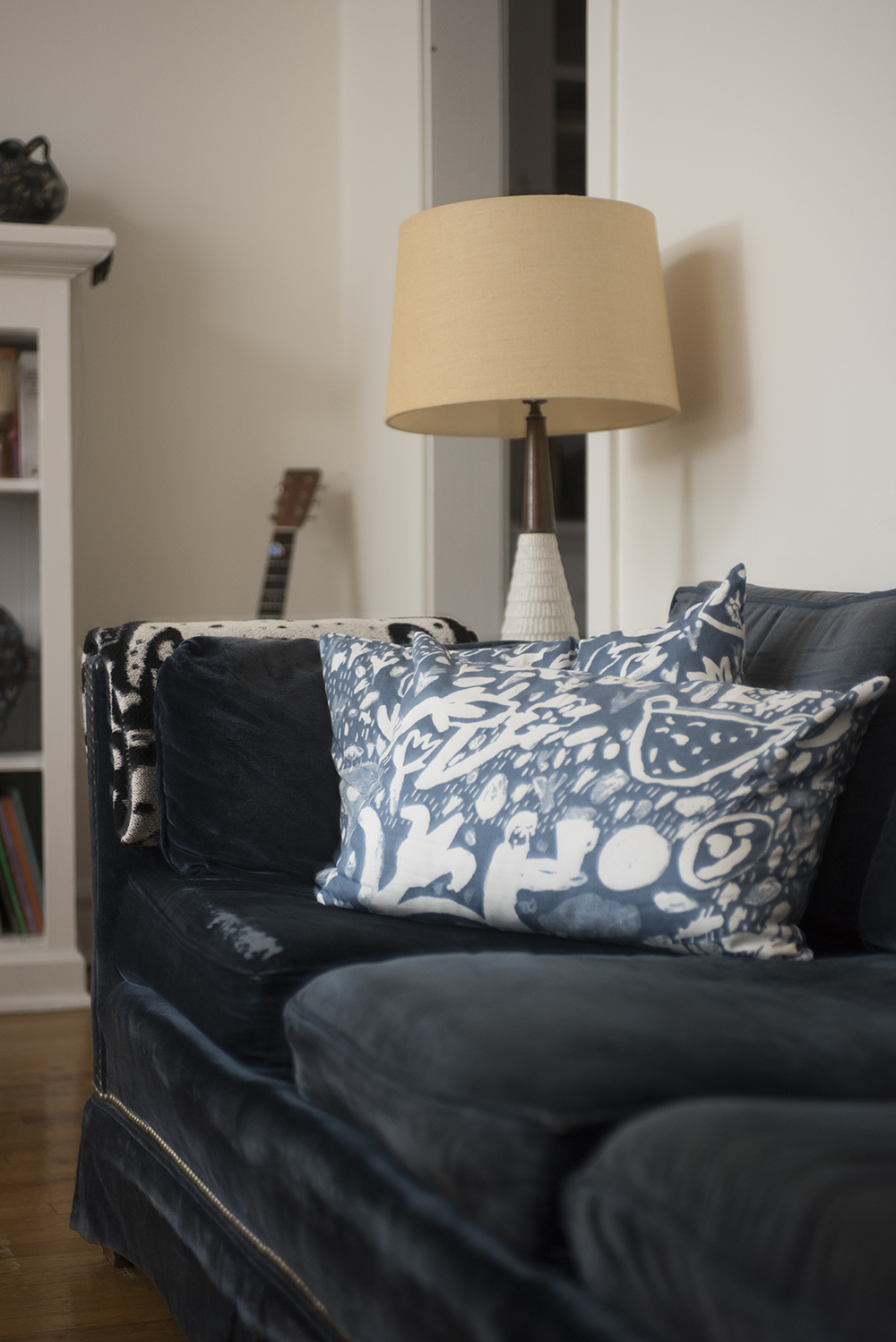 The Instagram Takeover
When Hillery takes over @unisonhome on Instagram on September 16-18, you can expect a look inside her home, which doubles as her studio. Based in the Ravenswood neighborhood of Chicago, she takes an organic approach to decorating her space, filling it with modern objects (including Unison table runners and pillows) where they simply feel right.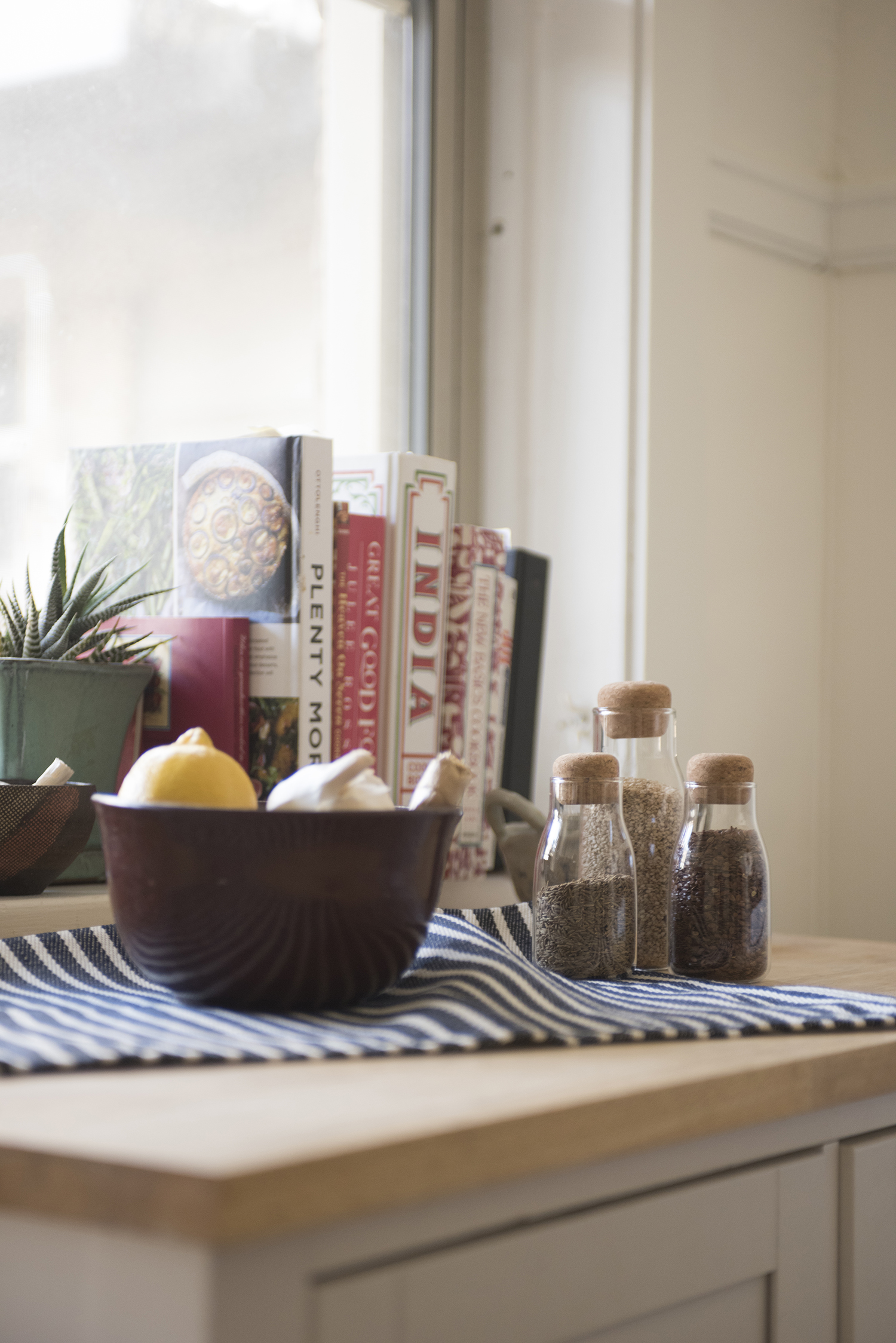 Shop Baker's Stripe Dishtowel and Bottlit Spice Containers. (pictured above)
At home and through her work, Hillery admits to being mindful without over-thinking things. "I don't sketch or plan anything out before I do it, I just sit down and go," says Hillery. "It's actually very meditative."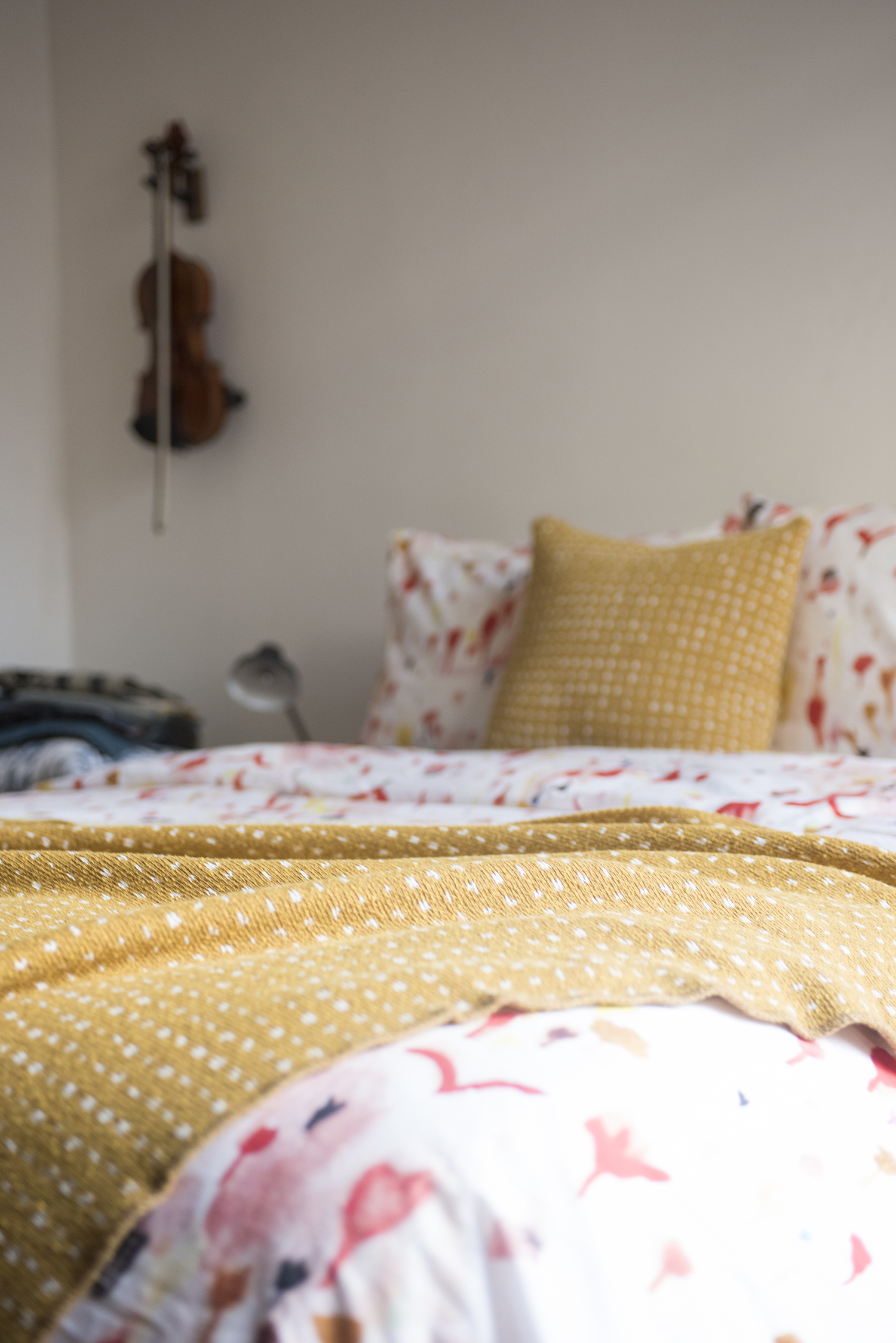 The Nail Event
On October 22, Hillery will sit down with guests for 30 minutes to do nail art at our Unison store. The event is for everyone — men and kids, too! Expect multi-colored designs that are mini paintings in and of themselves. Hillery doesn't have a plan before she dives in. That's part of the fun.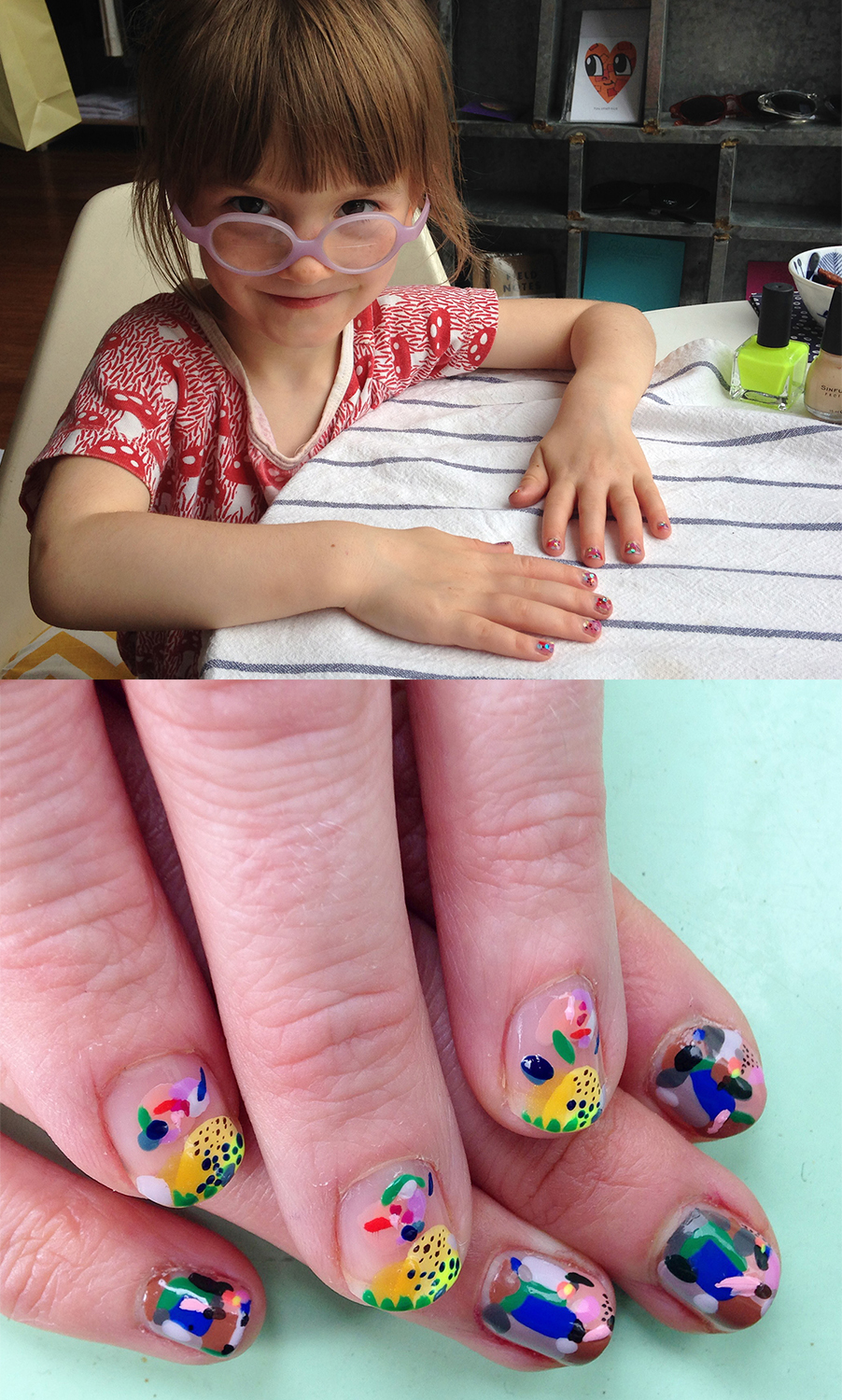 "I usually respond to the way the person presents her or himself, and ask about their favorite colors," she says. "But mostly it's all about play. The nail art is an extension of my paintings, and isn't so much about beauty, but inspiring somebody."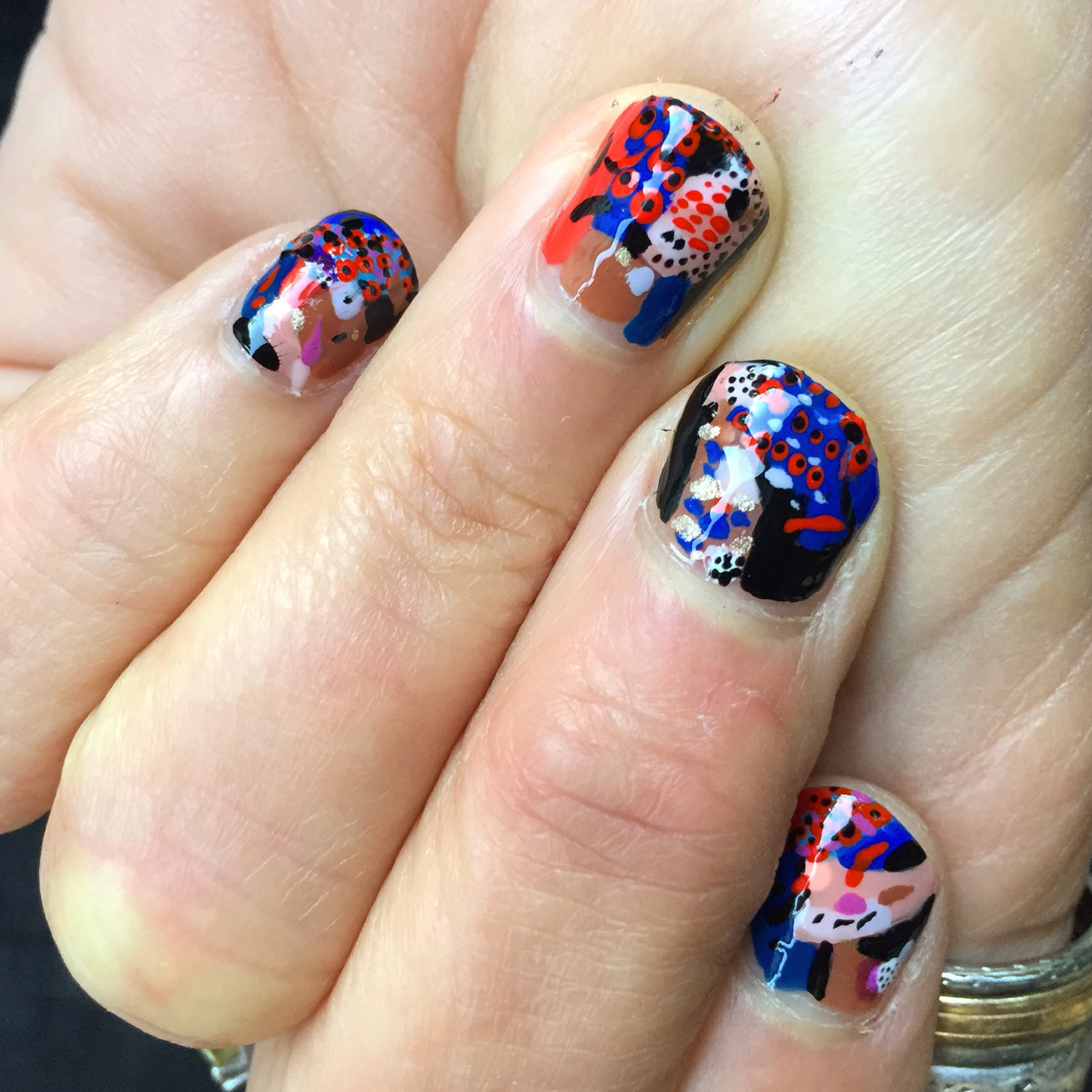 To make an appointment for the nail event, email events@unisonhome.com.