We recently caught up with Chicago Designer + Unison Collaborator Alex Fuller to talk about his new baby boy Owen, becoming a parent and his upcoming design projects.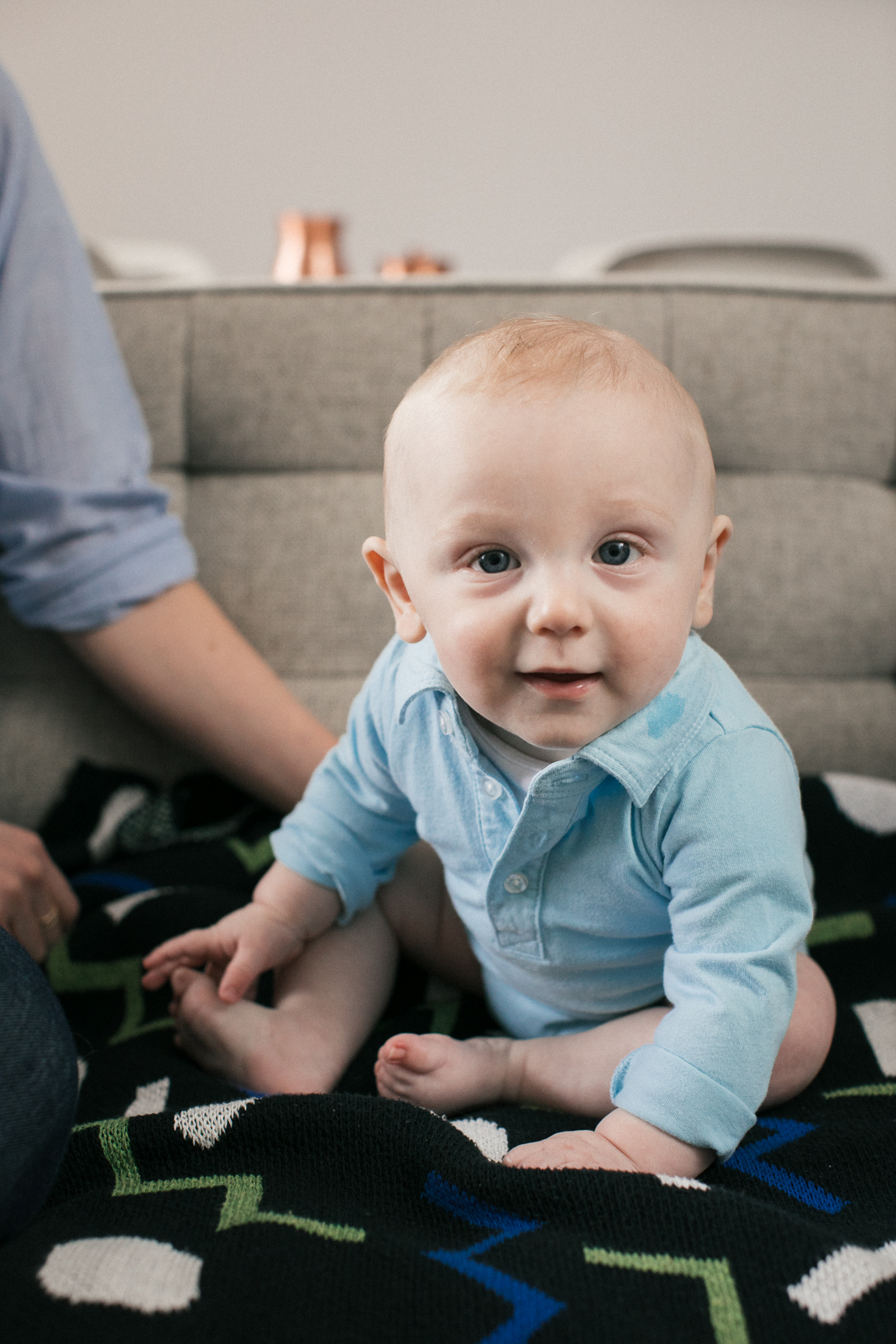 It's been a real joy to see you now as an adoring father. Tell us how life is going now with a tiny version of yourselves in your lives? 
Life is much fuller! See what I did there?! Sharing our world with Owen and teaching him about all the things we love and cherish is my favorite part of being a parent. Honestly, it's every emotion all at the same time and I wouldn't have it any other way. Well, maybe with 1 more hour of sleep a night.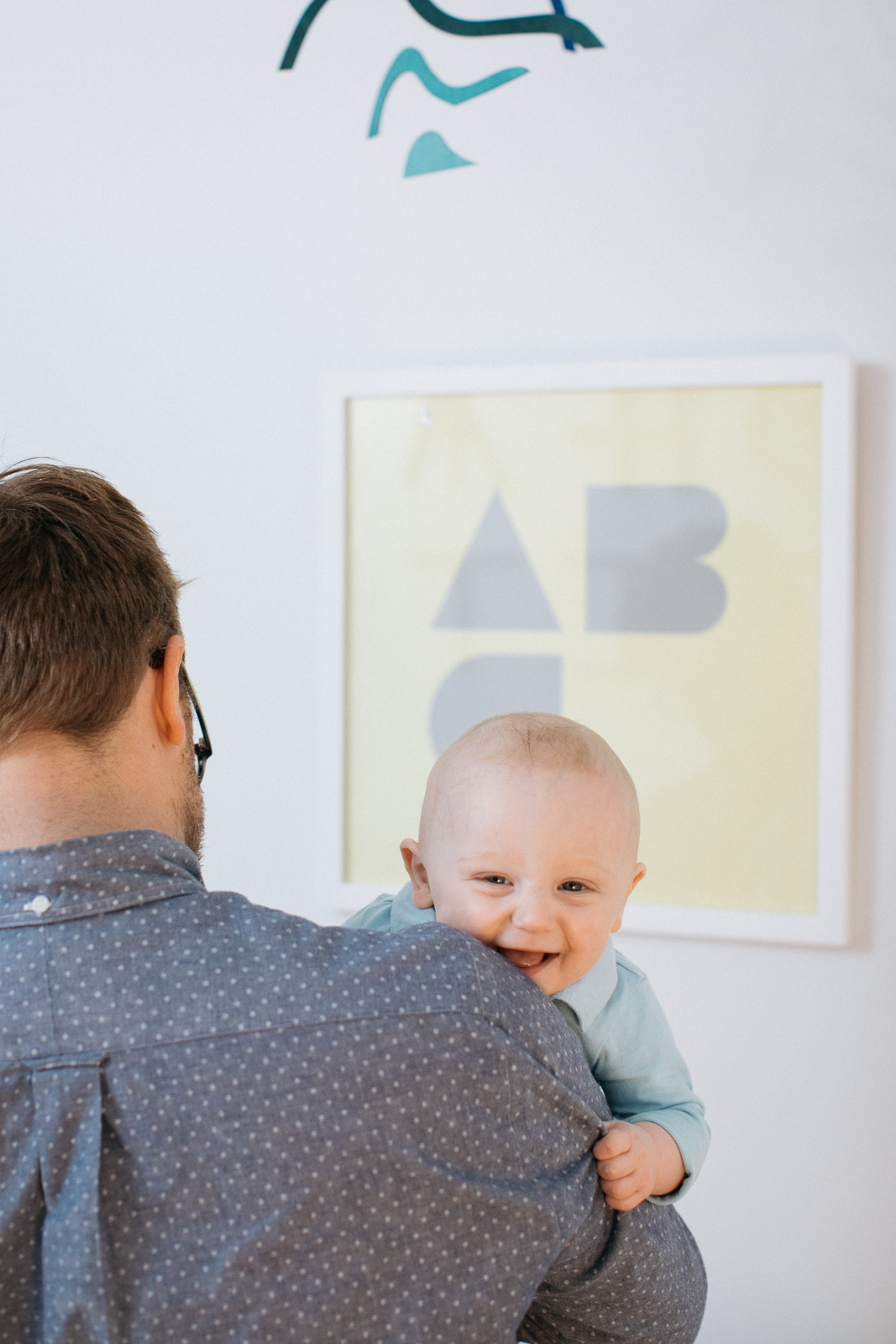 Owen is probably soaking up all the good art and design in your home. Are there places in Chicago you like to bring him to for more inspiration?
I love bringing him to the Smart Museum on the University of Chicago campus. It's a perfectly curated collection of art that spans the big movements with nice little rotating exhibits. And it's tiny and free! (Shop ABC print here)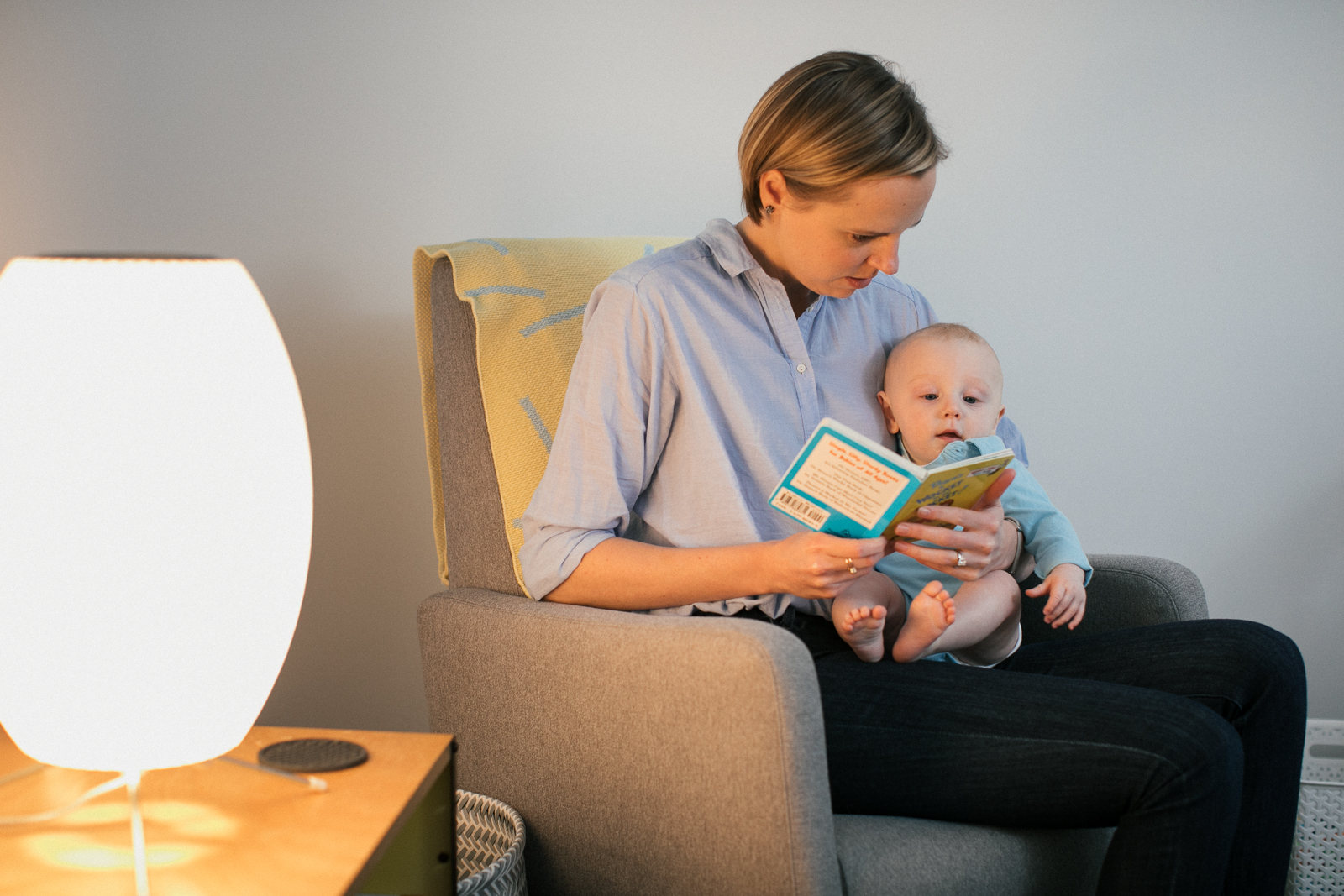 Now that you have a little one in your home, has that made you look at your space differently and how you use it? 
We have always been very aware of creating a livable space. We love the reductive nature of modernism but it must feel warm and inviting. And yes, child-proofing is also a real concern now.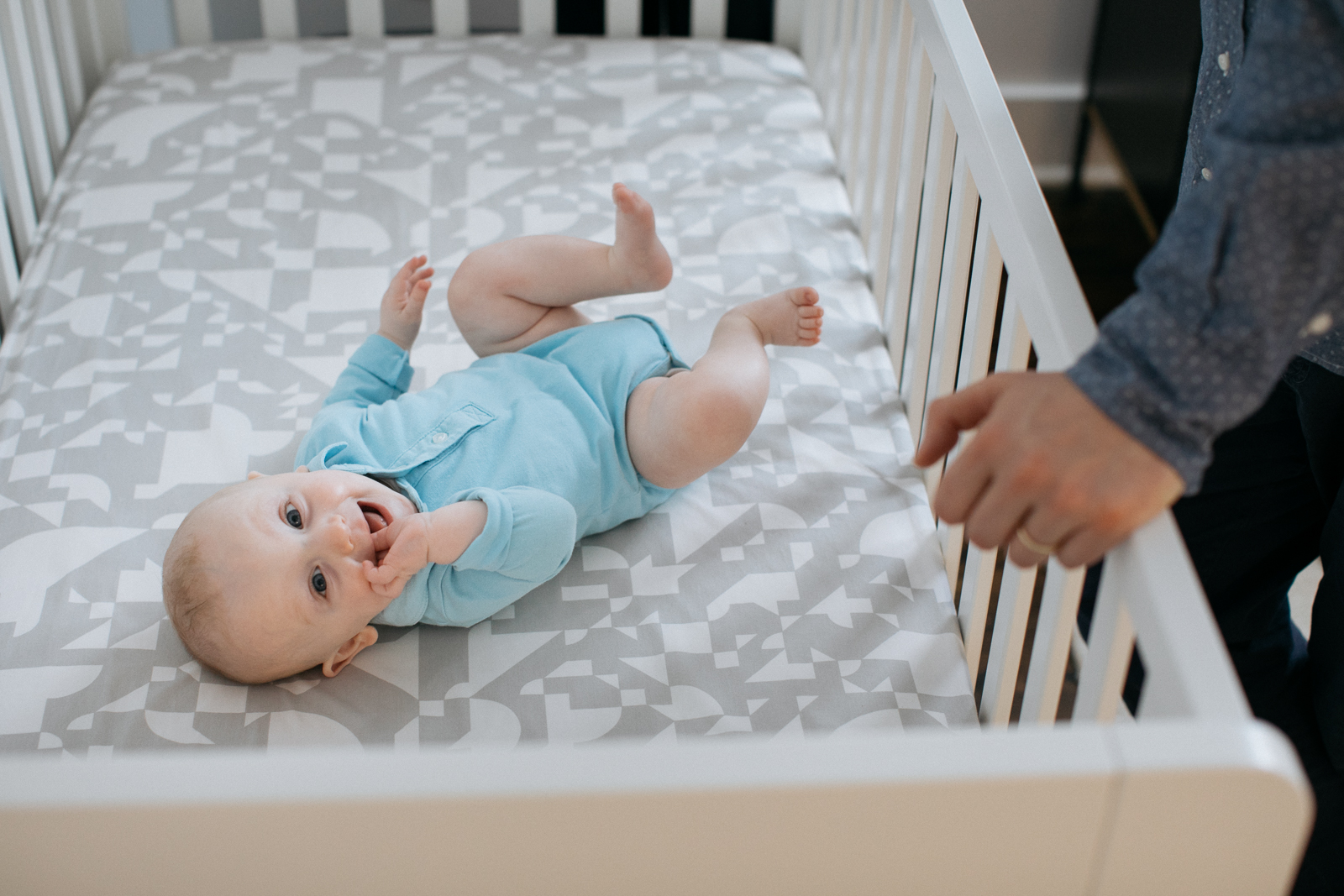 Looks like you probably love to share music with Owen. What does he like best? Are you surprised? 
We play so much different music all the time so it's hard to tell. When Jessa was pregnant it was a lot of old reggae tunes. I think that chilled them both out. This week it's Yo Yo Ma, Dirty Projectors and Chance the Rapper. I hope he develops a love for all music! (Shop Shapes Gray Baby Bedding here)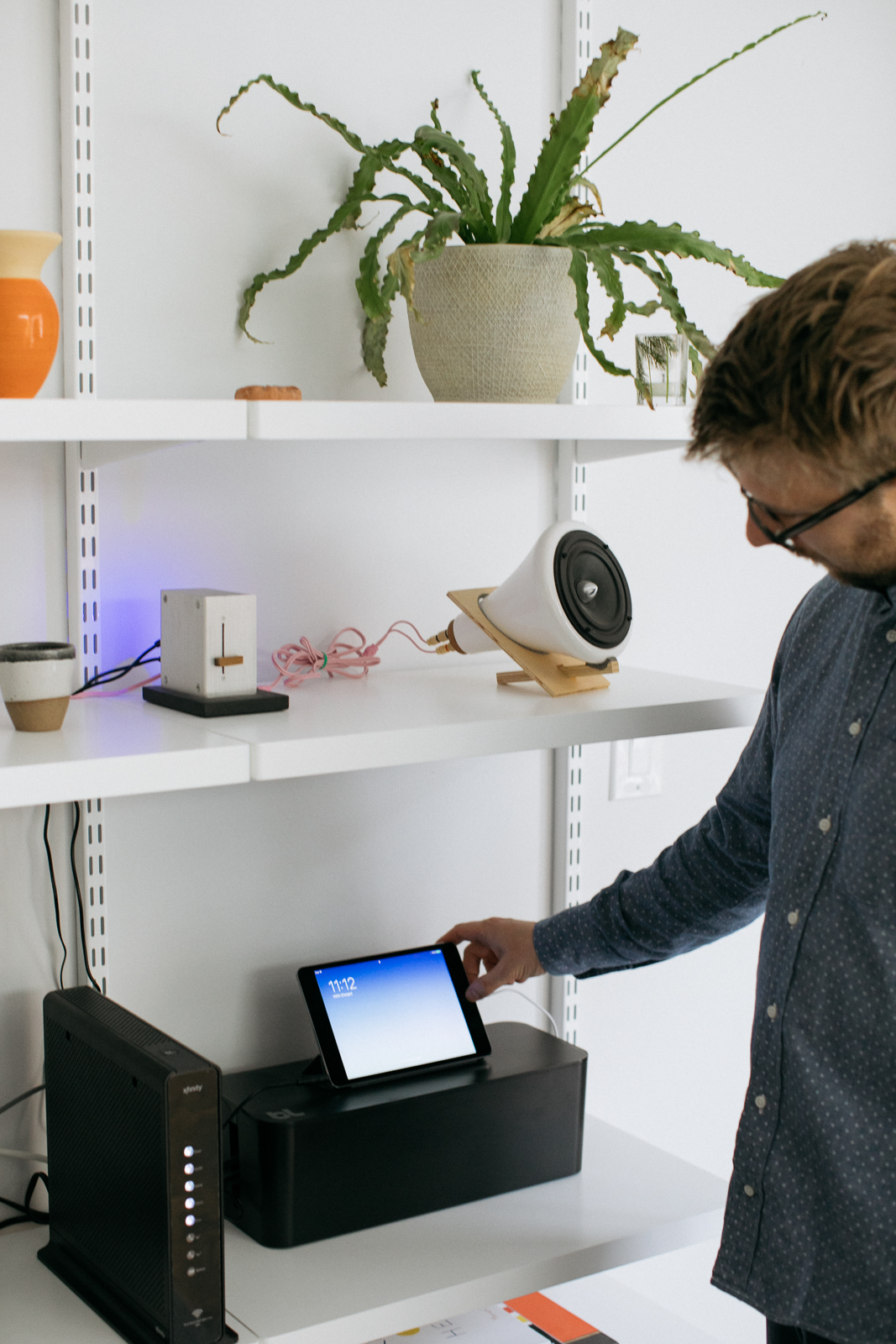 You use your last name (Fuller) a lot in your Instagram hashtags – in fact your handle is fullfullerfullest. We love #alittlefuller to describe the ones with Owen. As he grows, do you expect to come up with more of them?
I'm sure! It's too easy! We also love messing with his name. We like to say, "HellOwen, where ya gOwen?!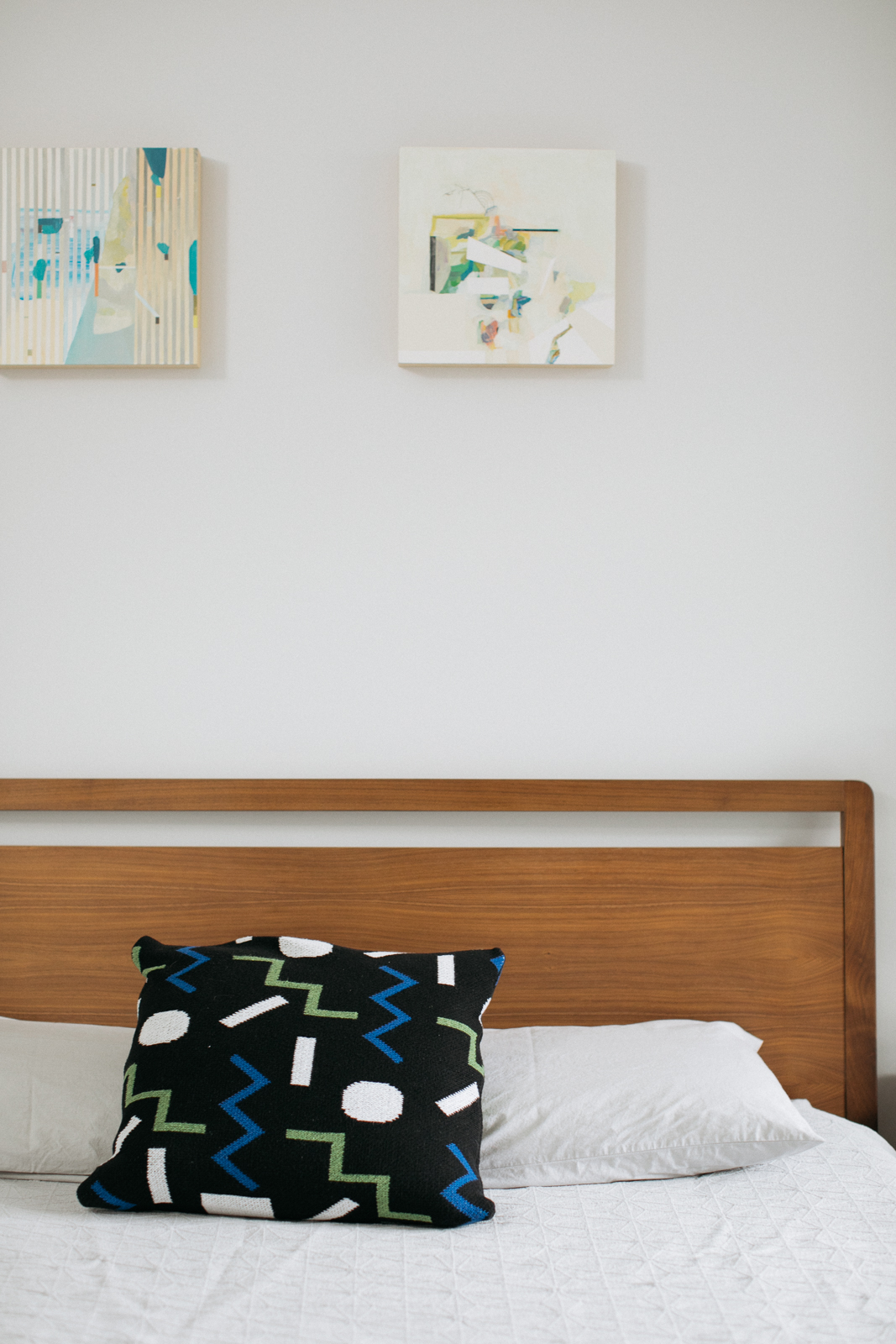 Anything new on the horizon with your own work?
I'm actually working on my first font called, Fuller (of course). I'm also focusing more on my art book publishing project, 5 x 7 — 5x7books.com. We are participating in the Toronto Art Book Fair in June and launching a pop-up shop this Fall in Chicago. On top of that, i'm always exploring furniture and product ideas!
Thanks Alex + Jessa! Check out the full line of Alex Fuller's products for Unison here.